If your family loves s'mores as much as we do, you will LOVE this simple s'mores station we put together!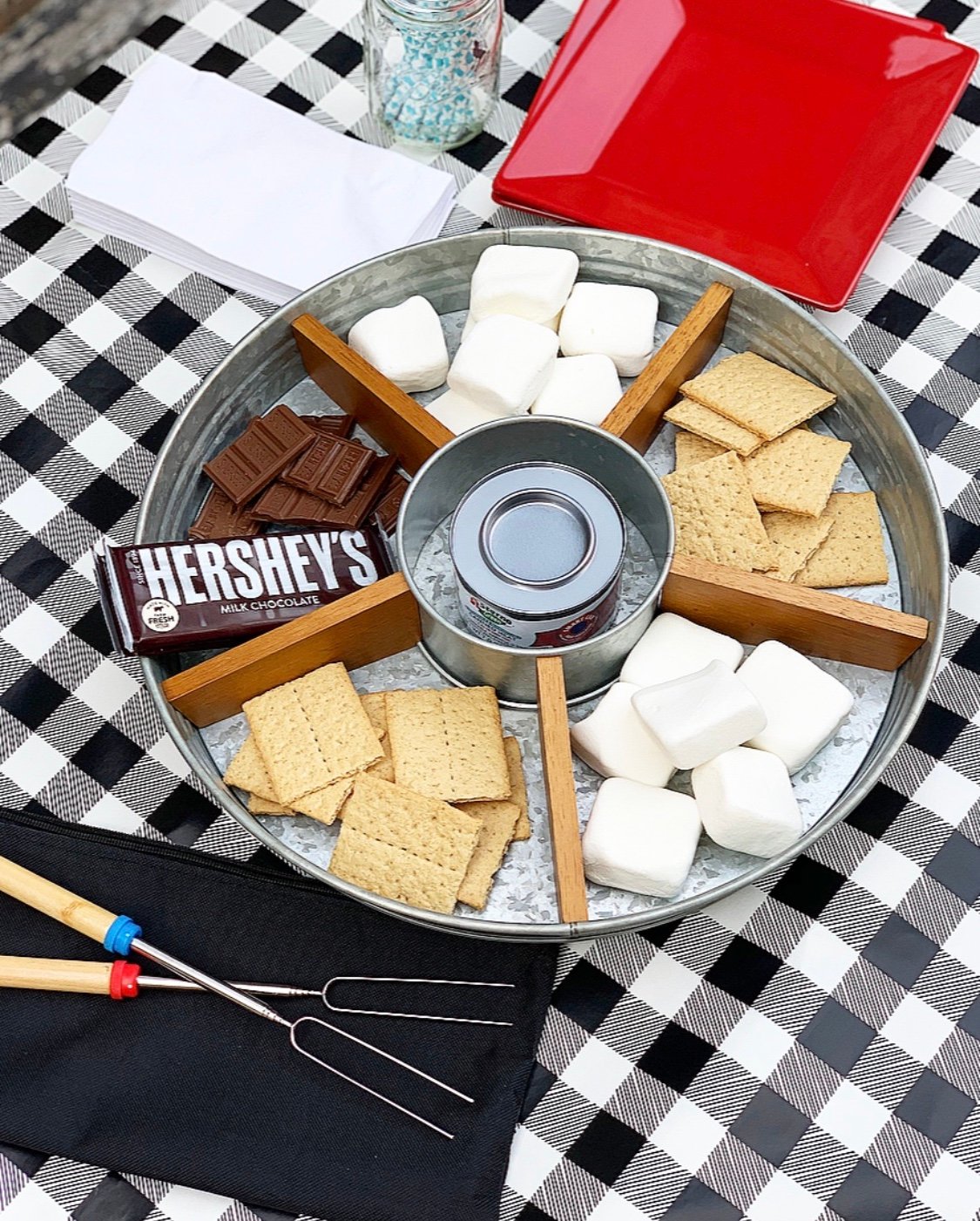 We go on a camping trip at the end of every summer, and one of the things my boys love most is getting to make s'mores! We don't have a fire pit in our backyard, so this simple method is the next best thing!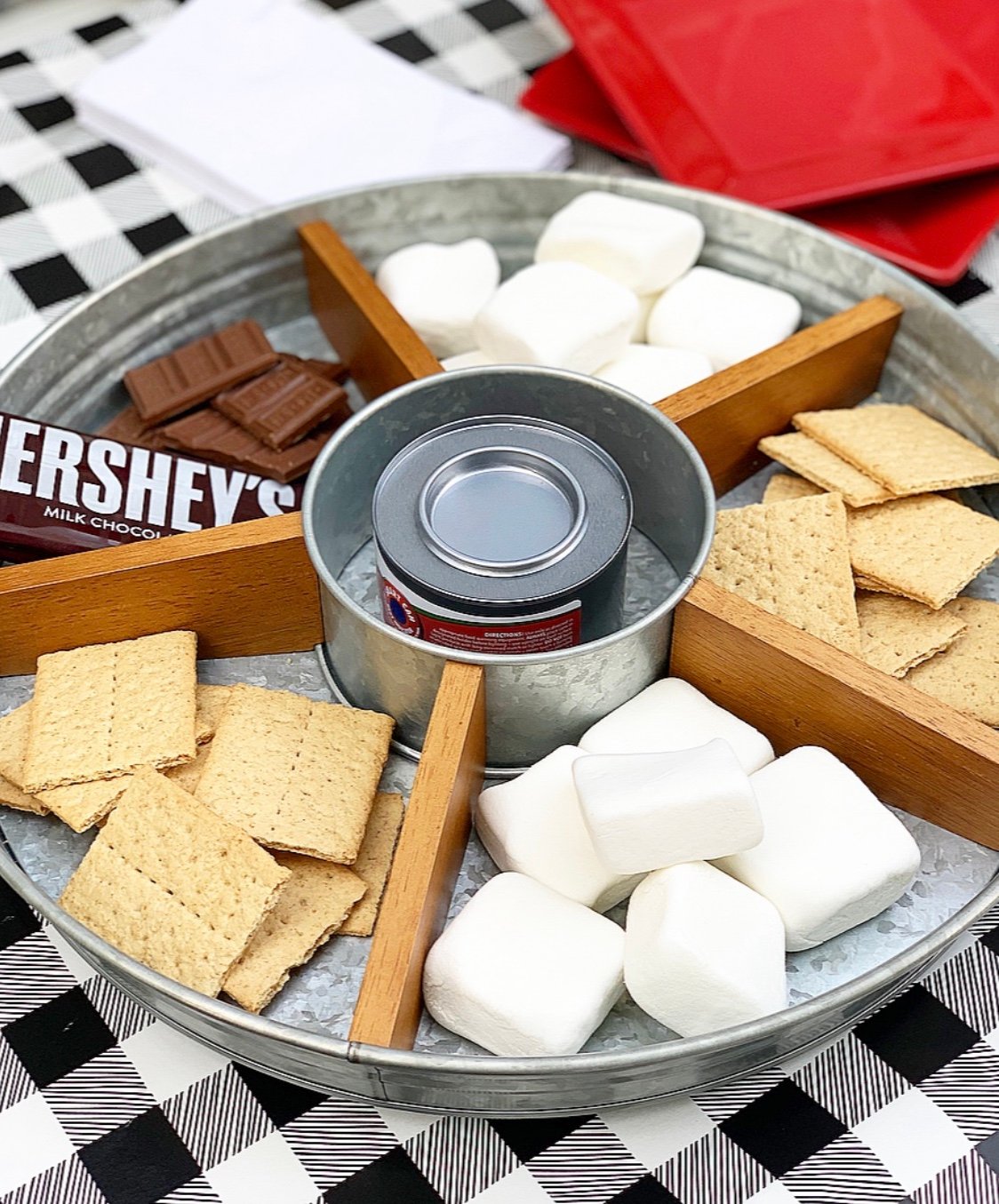 We grabbed this tray at Walmart for $15, and it is just perfect! I also found a similar one on Amazon here. All our s'mores ingredients fit in each divided slot. The center has a bowl that is removable and just the right size for the sterno! This method is best for a small group, as you can really only easily roast one marshmallow at a time, but you could always buy additional sterno cans if needed!
Supplies:
Divided Tray found here,similar here
Marshmallows
Graham Crackers
Chocolate
Roasting skewers here, here and here
Sterno found here and here and here
Directions:
Place all your s'mores ingredients in the divided slots in your tray. I also put wrapping paper down for easy cleanup….we always make a mess over here!
Pop the lid of the sterno can and light it. Be sure to read ALL the directions on the can! I love that the flame is small and contained, but any time you are dealing with fire, you can't be too careful!
Load your roasting skewer with a marshmallow and roast it to your liking over the sterno flame.
Put your mallow between graham crackers and chocolate and ENJOY!! One reader also suggested using Reese's peanut butter cups….going to have to try that ASAP!
How do you like your mallow: lightly toasted or burnt to a crisp? I'm more of a lightly toasted girl, but the boys love to catch them on fire and blow them out!
Simple and so fun!
And if your family likes s'mores, these S'more Mini Pies can be made in minutes, are delicious and easy enough that kids can help!
Find the recipe here.