Have you tried Trader Joe's Green Dragon Sauce?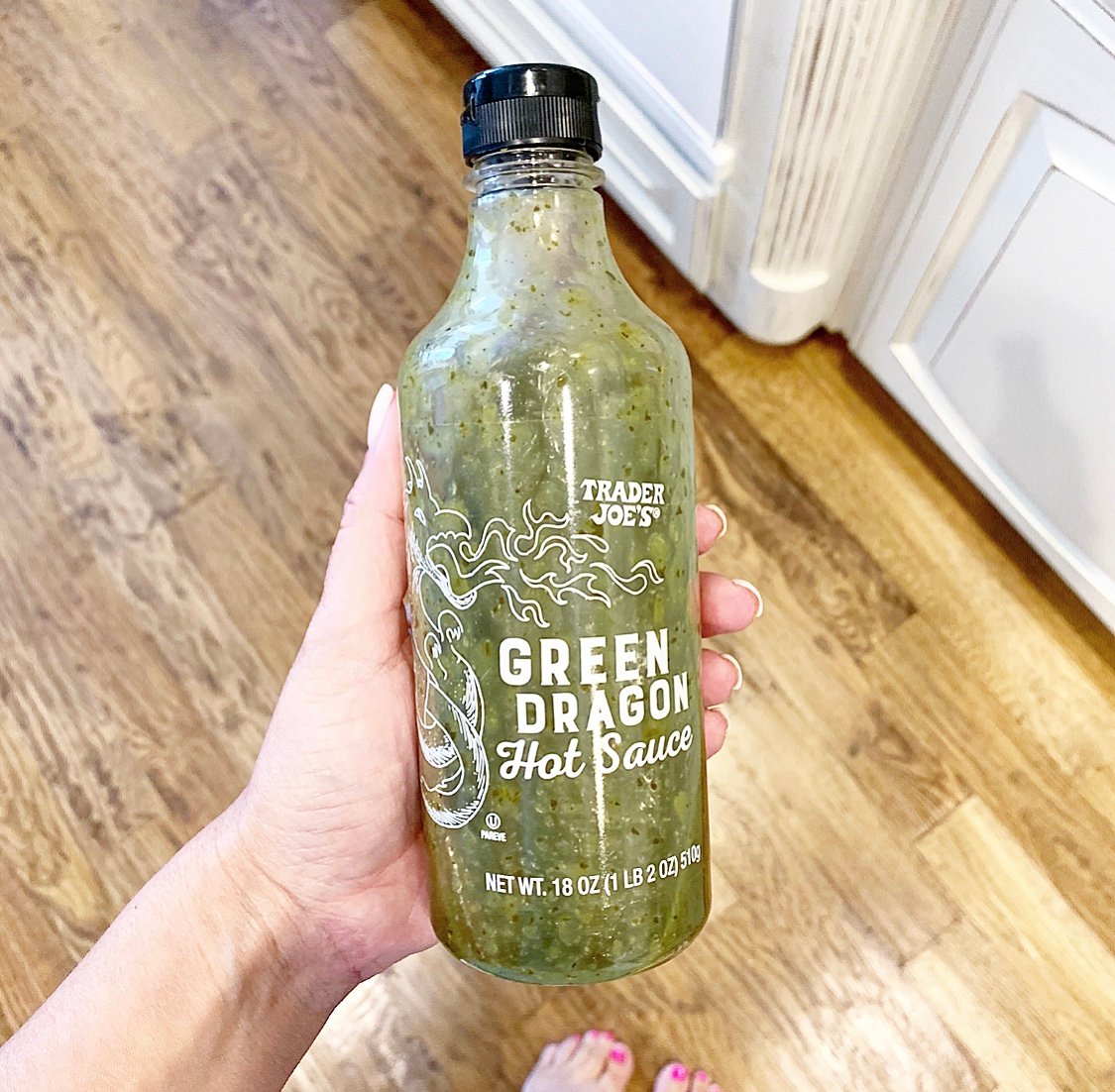 I grabbed a bottle on a recent Trader Joe's run, and LOVE it!  It is just the right amount of kick without being too hot.
I love it on eggs or tacos, but for today's recipe, I used it as a marinade for our chicken in the slow cooker!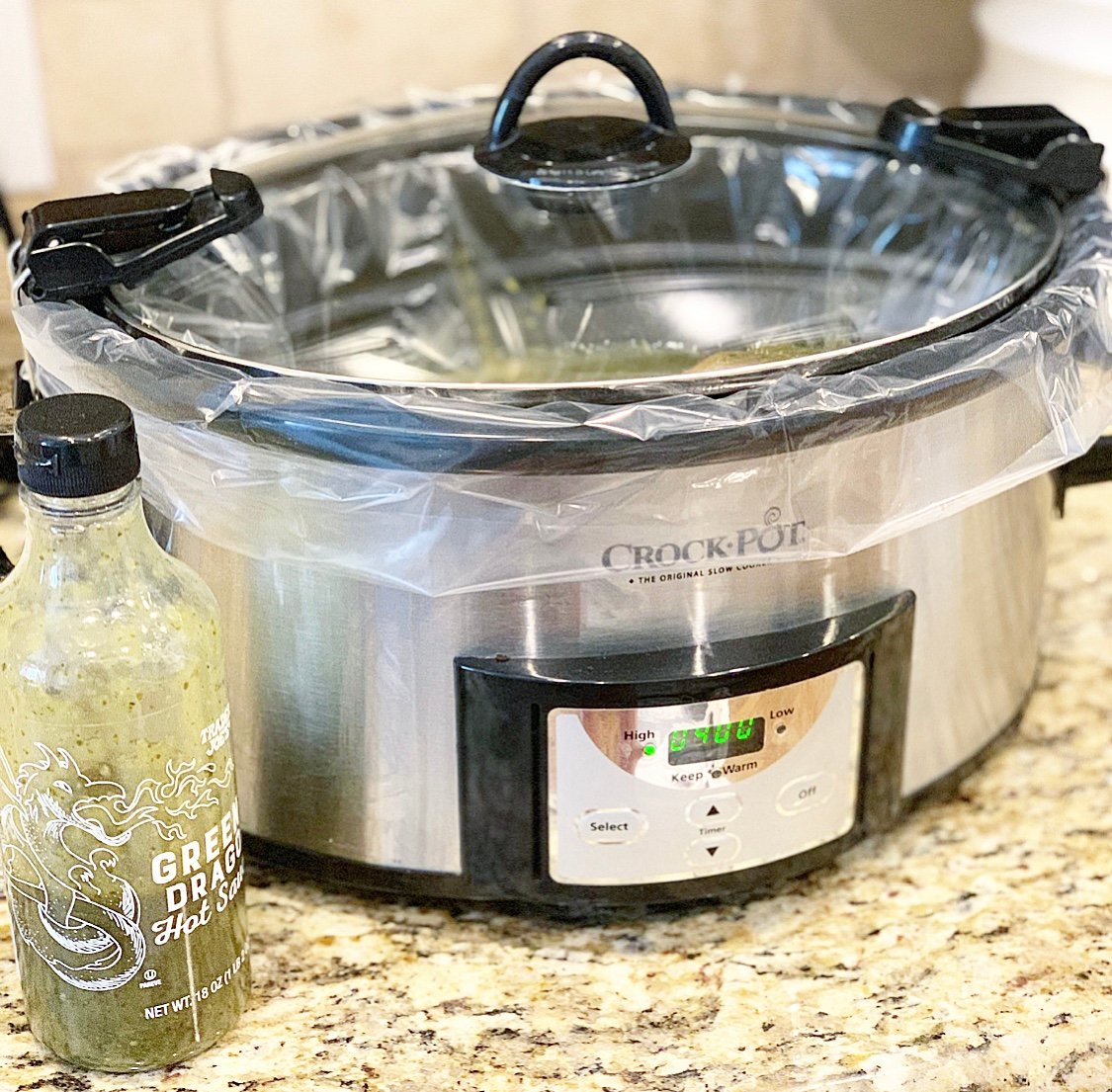 I have used this exact method using salsa verde or traditional salsa, so if you don't have a Trader Joe's near you, that is also an option!  I wanted to give the green dragon a try, and it did not disappoint!
Ingredients for Green Dragon Chicken:
1-2 lbs. of chicken breast
2 cups Trader Joe's Green Dragon
 1 cup water or chicken stock
Slow cooker liner for easy cleanup
This chicken can be used for tacos, enchiladas, burrito bowls….whatever chicken dishes your family loves!  The spice gives it flavor, but was not too hot for my boys!
Ingredients for Tacos:
If you are using your chicken for tacos like we did, here is what we used:
Taco shells, corn or flour tortillas
Romaine lettuce, chopped
Cilantro
Avocado
Queso fresco
the extra 1/2 cup of Dragon sauce
Of course, you can mix up your toppings to add whatever your family likes!  Mexican corn, black beans, guacamole….so many yummy choices!
Directions:
Line your slow cooker with a slow cooker liner for easy cleanup.
Place your raw chicken, 1 1/2 cups of the Trader Joe's Dragon sauce, and 1 cup or water or chicken broth to your slow cooker.
Cover and cook on high for 3-4 hours or low for 6-8 hours.
Shred chicken and place it back in your slow cooker.  Use it to build your tacos, enchiladas, or whatever you are making!
My mother-in-law gifted us these taco holders a couple of years ago and I wondered if we would use them….
we LOVE them!  We use them every time we have tacos, and they are especially helpful for my kids.
You can find them here.
I hope you'll grab a bottle of this Dragon Sauce on your next Trader Joe's trip!  SO good!
And if you love Trader Joe's as much as I do, be sure to check out these other Trader Joe's recipe posts: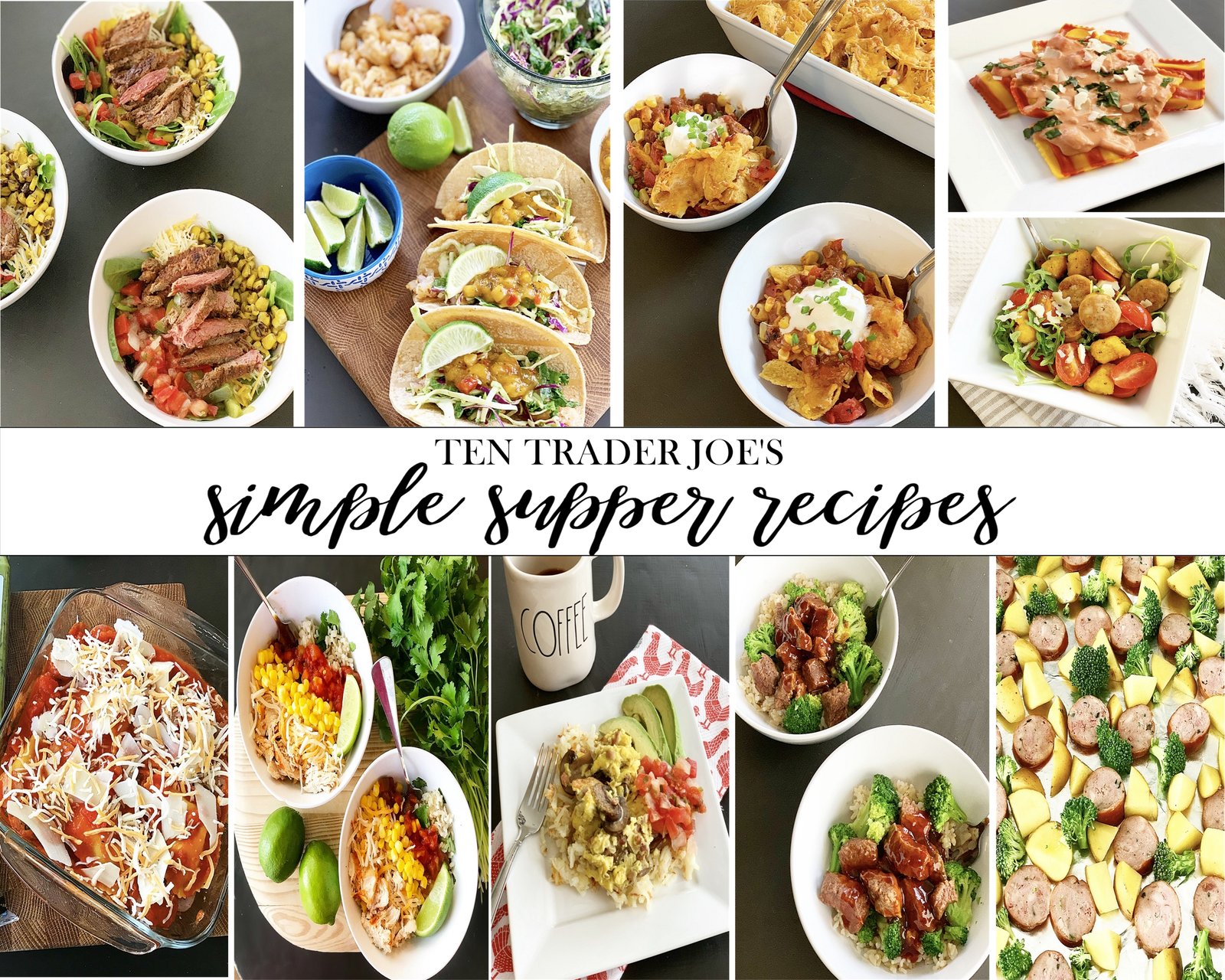 Ten Trader Joe's Simple Suppers here. 
Five Recipes using Trader Joe's Cookie Butter here.