Today I'm sharing 25 Fall favorites from Trader Joe's!
I LOVE that Trader Joe's has so many seasonal items!  I have Fall items I look forward to year after year, and was excited to find some new ones to try this year too!  Hopefully this list will give you ideas of what to look for on your next TJ run, but grab them fast!  Once your store runs out, they are typically not restocked until next year!
Fall Decor:
Oh my gourdness!
It may still be in the 90's here in Texas, but TJ's puts me in the mood for fall!  Pumpkins, squash and gourds for decor or dinner!
Pumpkins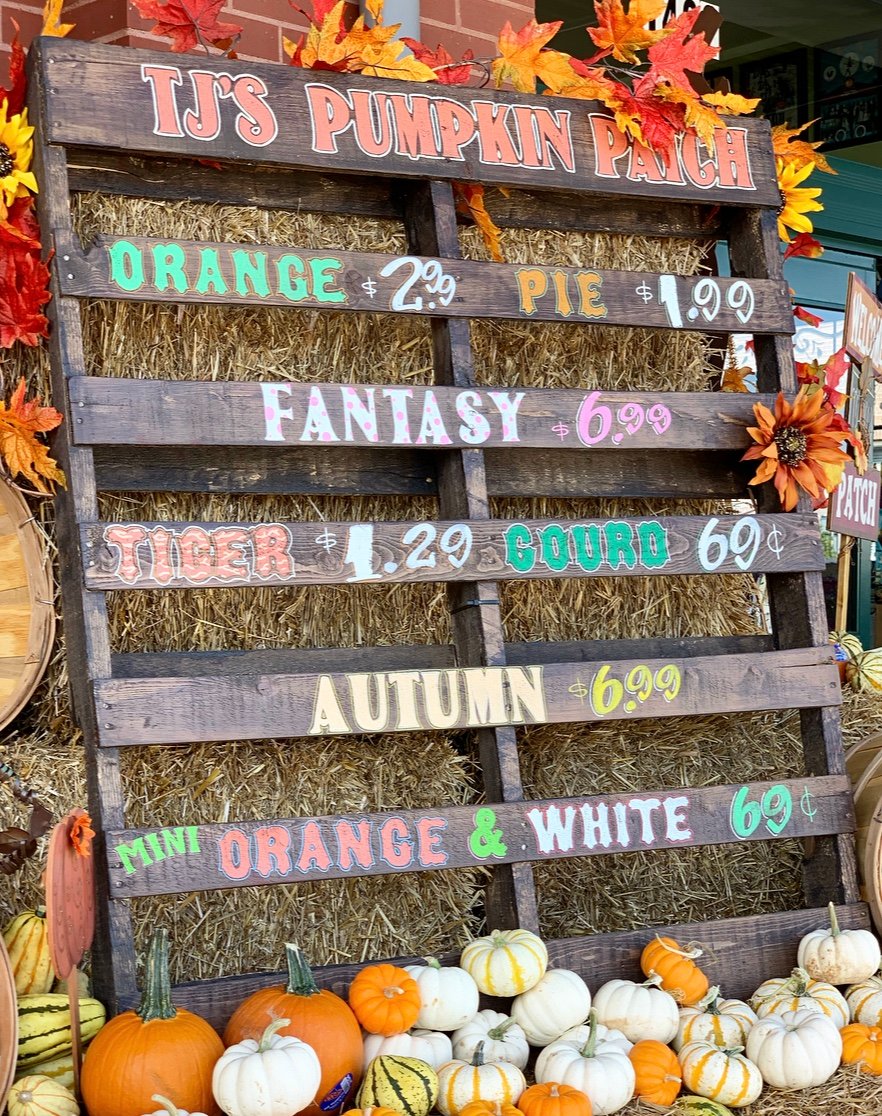 They go quick, but Trader Joe's has great prices for pumpkins.
These dried accents (wheat, etc.) are also great for putting out in vases for Fall.
Cinnamon Brooms
I had never purchased these before, but grabbed two small ones and one large one.  The cinnamon scent is strong, so if you don't like cinnamon, definitely pass! I plan to use the large broom in my decor to look like a witch's broom, and love the smell!
Leaf Wreath
Say leaf wreath five times fast….this one was super cute and just $12.99.
Sweet Treats:
I grabbed these Halloween Jojo's for my boo's lunches!  Festive and fun!
Pumpkin Kringle
I look for these kringles every time!  They change the flavors often and the current one is pumpkin caramel.  These freeze well, so they are a great item to grab for the holidays.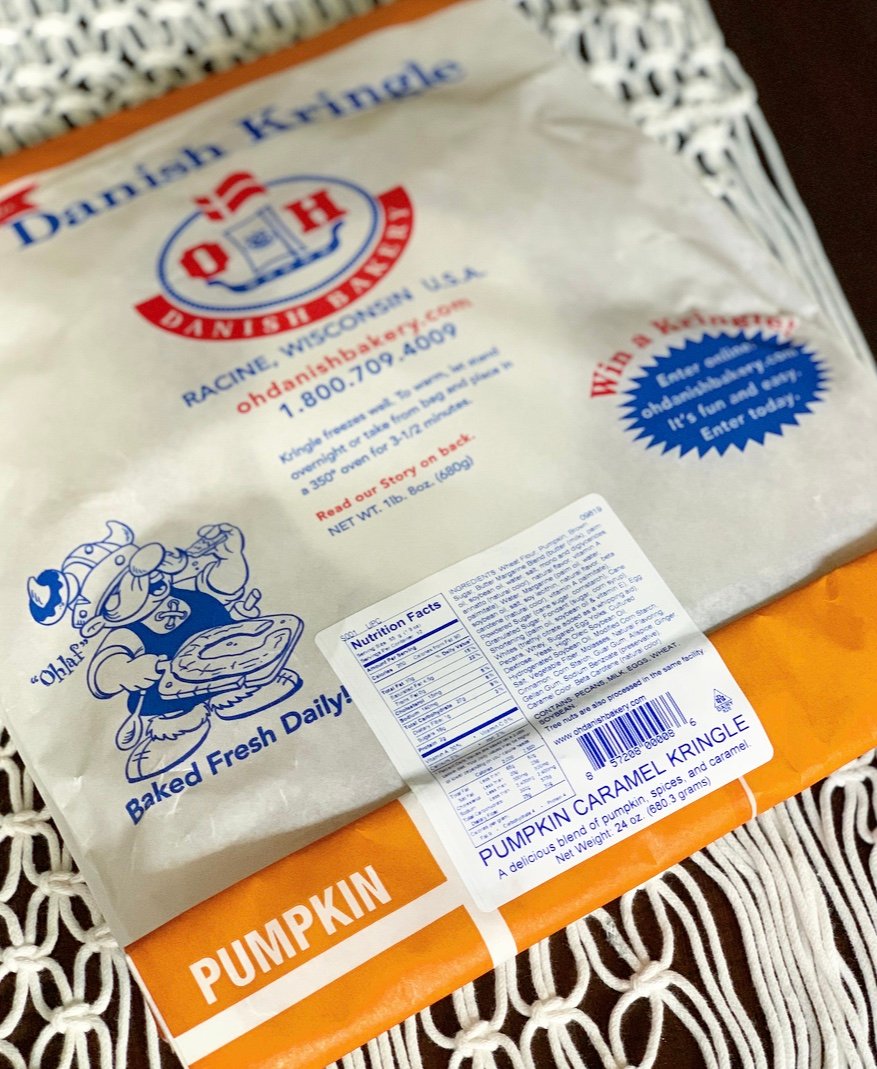 When you want to make it, just thaw overnight and them cook in the oven for three minutes.  SO good!
Apple Cider Cookies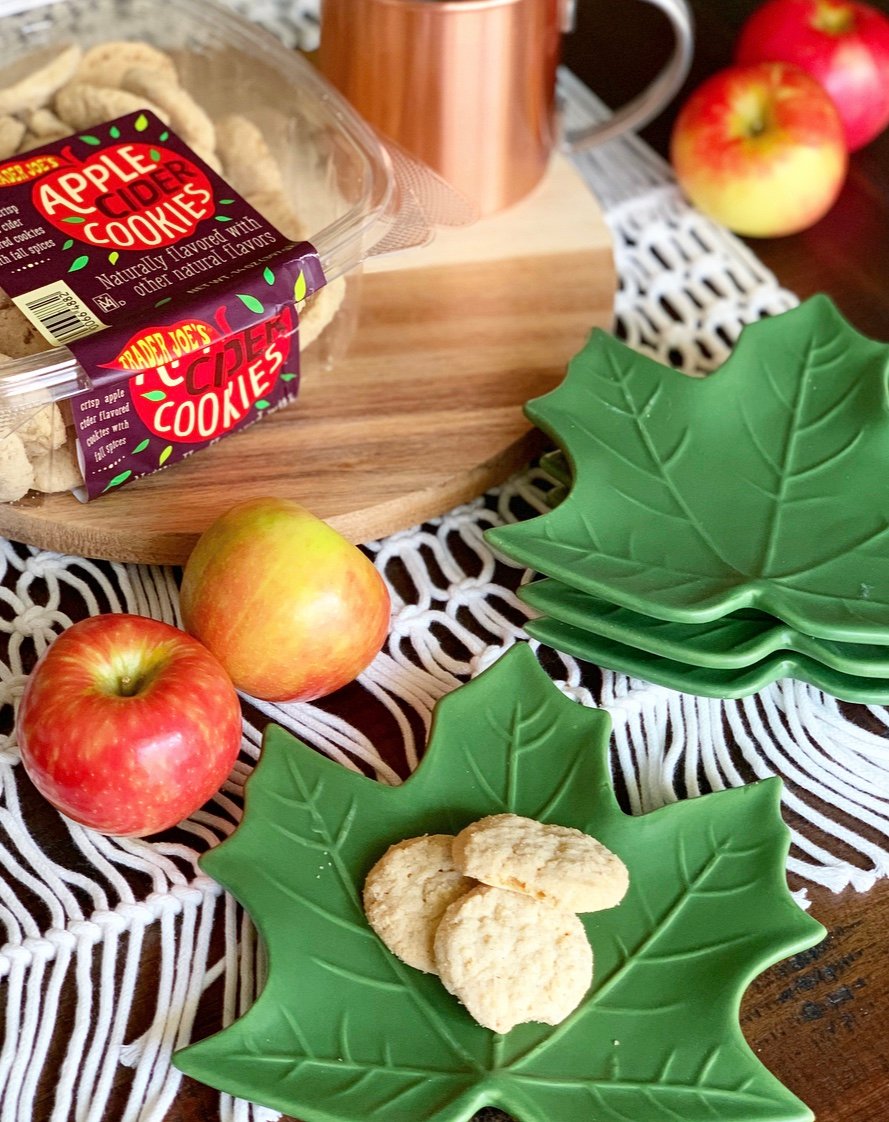 Sweet, mini cookies perfect to pair with your coffee
Apple Cider Donuts
Another apple cider flavored treat! I also grabbed this pumpkin almond beverage to put in my coffee.
A few stats about this beverage!  They also have pumpkin spice coffee!
S'more Bites
I'm slightly ashamed to say this is the third container of these I have purchased!  They are a s'more in a bite….graham cracker, marshmallow and chocolate.  They are the perfect two bite sweet treat at the end of the day!
Pastas and Soup
Pumpkin Ravioli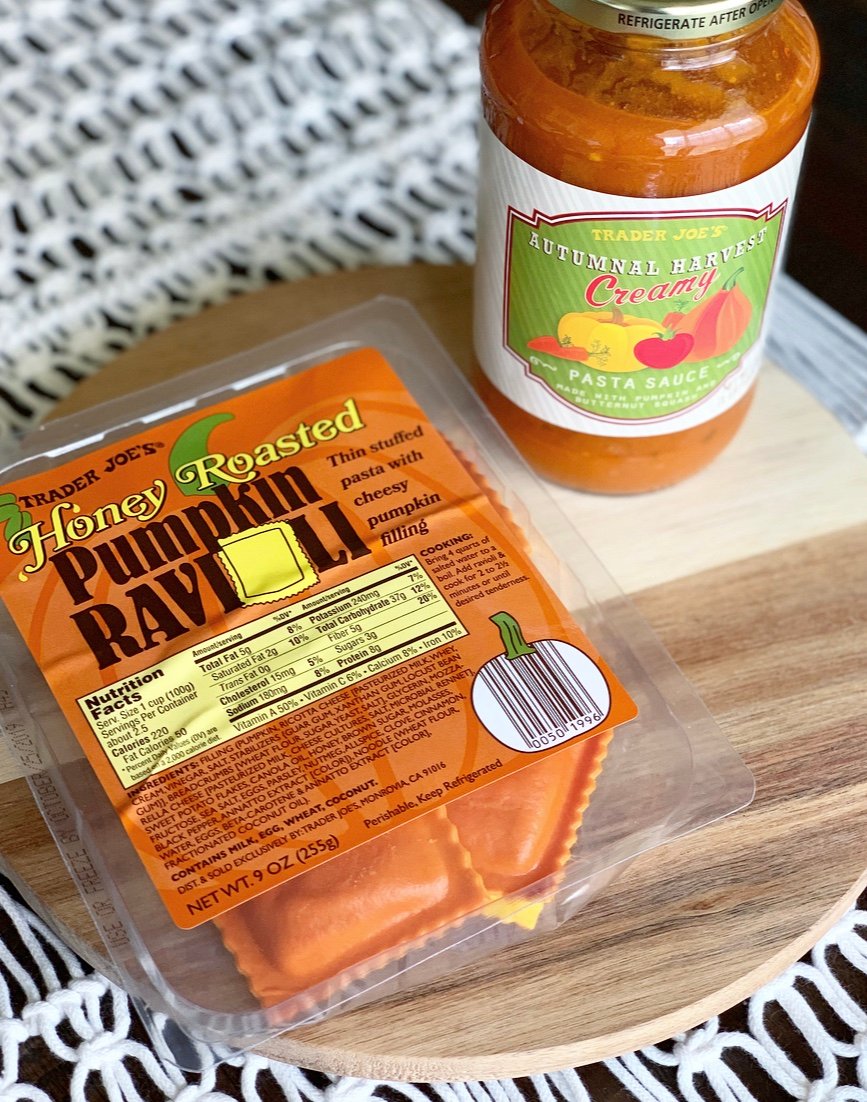 TJ Ravioli always makes an easy dinner!  Can't wait to try this pumpkin!
Fall Zucchette Pasta and Autumnal Harvest Pasta Sauce
They were sampling this combo on the day Will and I went and we both loved it!   Add some ground turkey or sausage and it's a meal!  Plus the pastas are in the shape of pumpkins….I'm a sucker for cute details like that!
These two soups are super yummy and make an easy lunch or add a sandwich and you have dinner!
Baking Mixes
This whole wall was screaming my name, but I restrained myself!
Gluten Free Mixes
The hubs is trying to avoid gluten, so I grabbed these two mixes.  We have made the muffin mix many times!  We usually add chocolate chips.
Pumpkin Oatmeal Cookie Mix
I resisted because I had so many sweet treats already, but I thought this mix sounded really good!
Frozen Foods
I rarely buy frozen foods at my regular grocery store, but I feel like Trader Joe's has so many unique things they just do right!  Here are a few for fall I can't wait to try!
Riced Cauliflower and Butternut Squash Risotto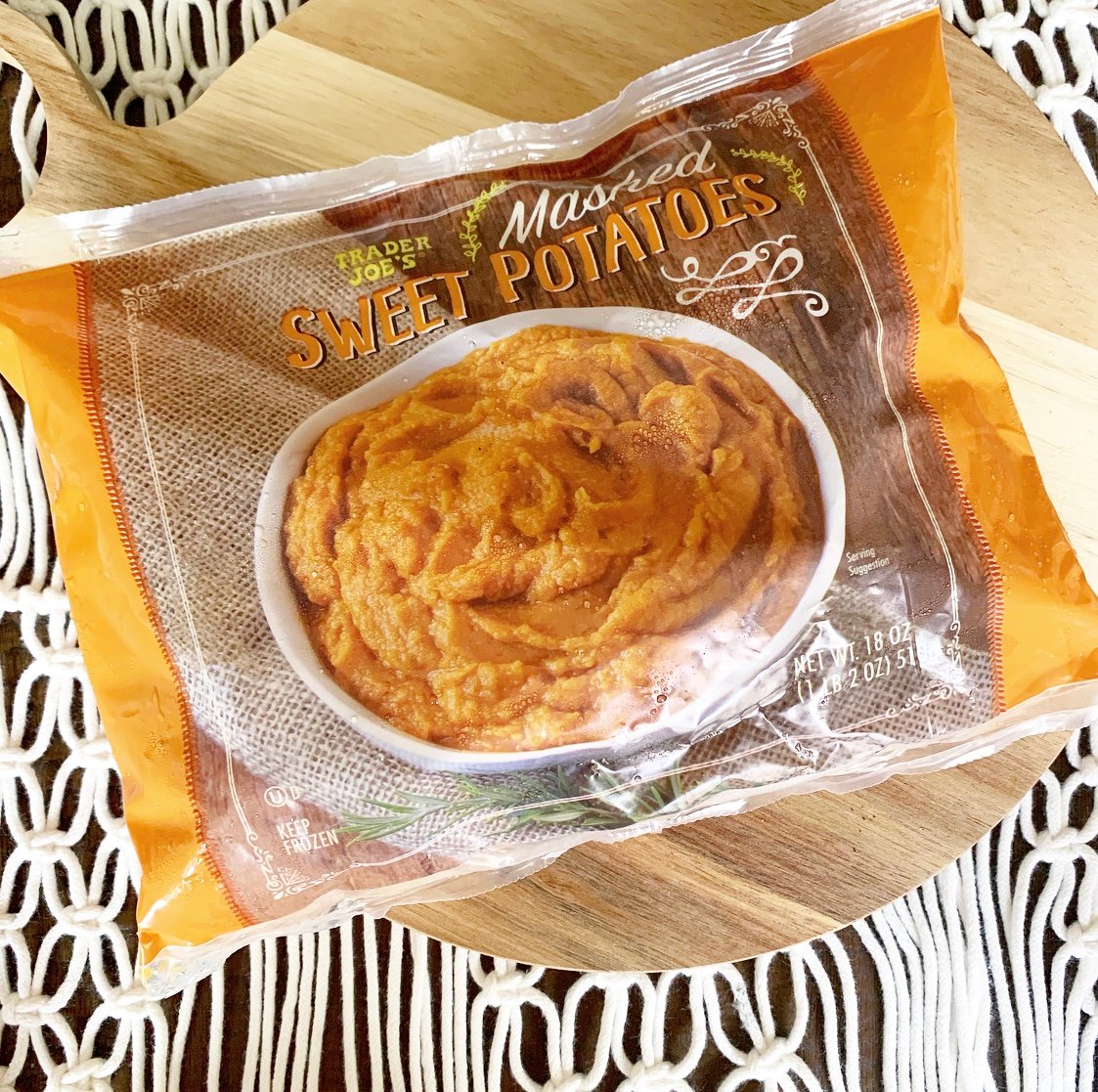 Mashed Sweet Potatoes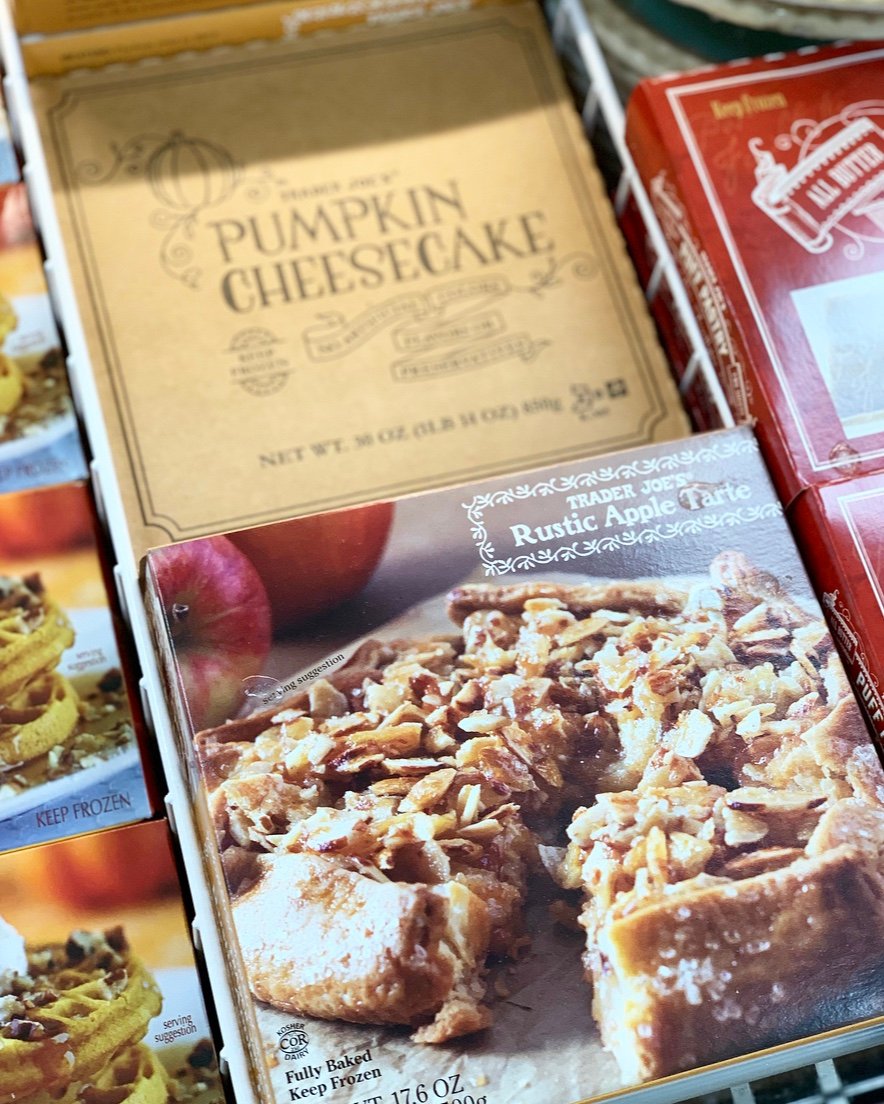 This pumpkin cheesecake or rustic apple tart would be great to get and save for the holidays!
Spreads
So many yummy new spreads to try!
Cinnamon Bun Spread
My hubby is a HUGE cinnamon roll fan, so I knew he would love this!  I put it on gluten free vanilla muffins last week!  Also yummy for apples!
Apple Cider Jam and Maple Butter
The maple butter recommends using it on toast with bacon…yum!  The apple cider jam can also be used as a marinade or sauce for chicken or pork.
Pumpkin Butter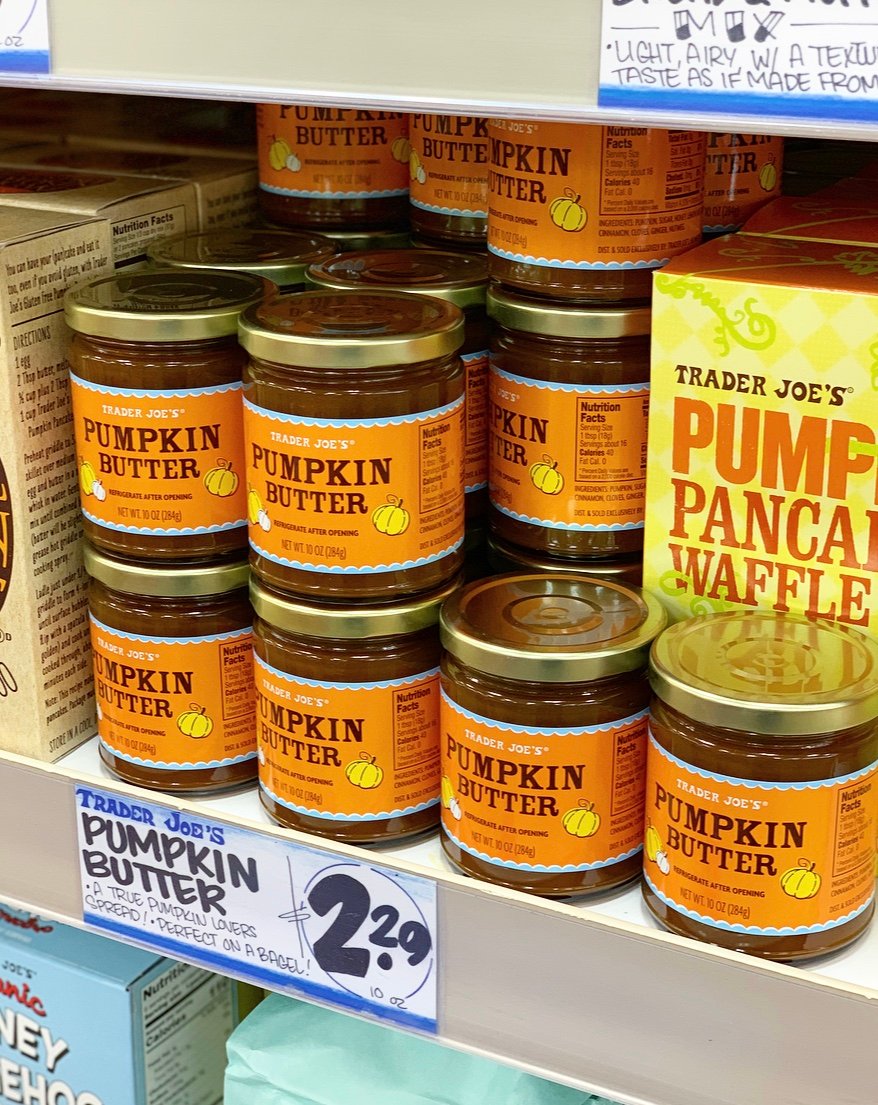 And you KNOW they had to make a pumpkin one!
Home Scents
I love my home to smell like the season!
Honeycrisp Apple Diffuser
This adorable little diffuser has a clean, sweet smell and is under $5.  Candles bother my son's allergies, so I was excited to find this!
Vanilla Pumpkin Soy Candle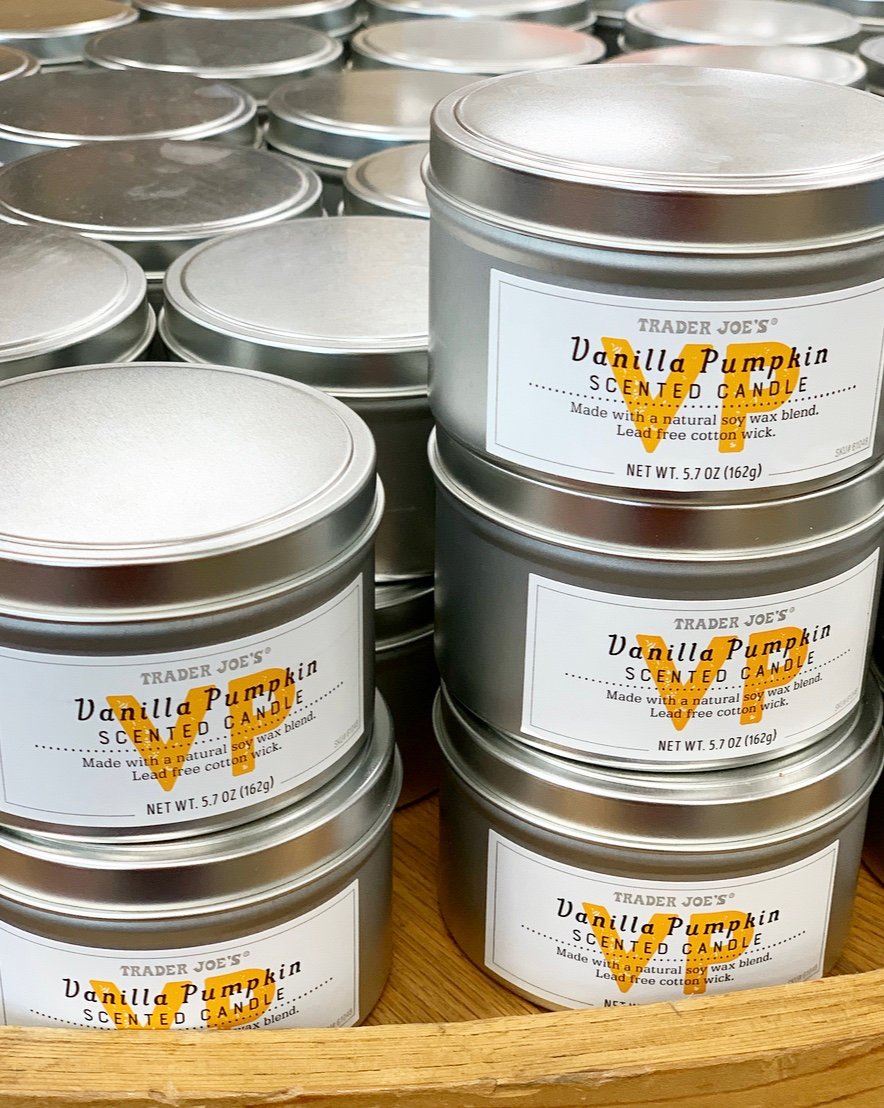 And if you do burn candles, this one smelled amazing!
Seasonal Snacks
A few fun snack items for the season!
Ghost and Bat Chips and Fall Harvest Salsa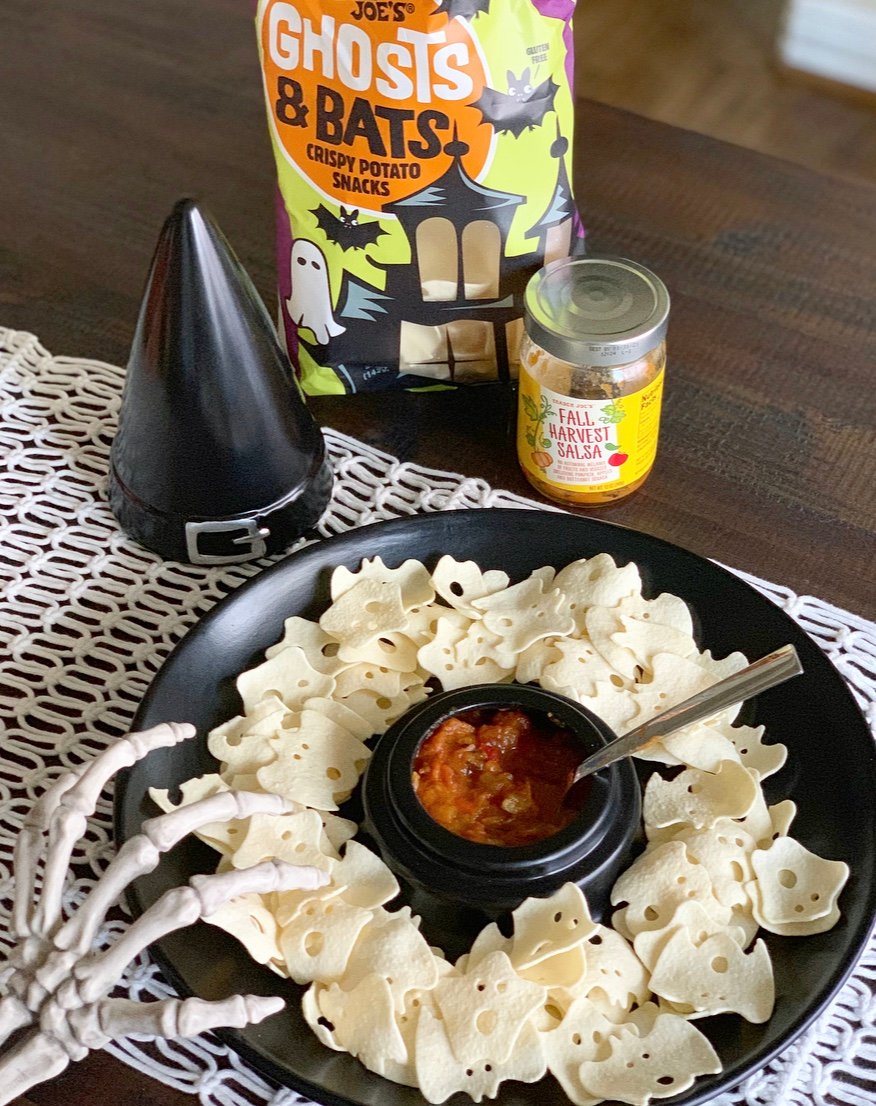 These chips are fun and festive!
And this salsa has great flavor without being too hot.
Popcorn
I found the candy corn one to be a bit too sweet for me, but my boys loved it!  The maple and sea salt was my FAVE!  I love the mix of salty and sweet!
Pumpkin Cranberry Crisps and Brie
I have tried many flavors of these crisps and thought this one sounded good, especially for the holidays!  Topped with brie and a drizzle of honey, I think these would be amazing!
Leaf chips and Spinach and Artichoke Dip
How cute are these chips?!?  And this spinach and artichoke dip is not seasonal, but is SO good!  Ready in under 5 minutes!
I hope you love these Fall favorites from Trader Joe's as much as I do!
If you like these Fall Favorites from Trader Joe's, be sure to check out these Trader Joe's recipe roundups below: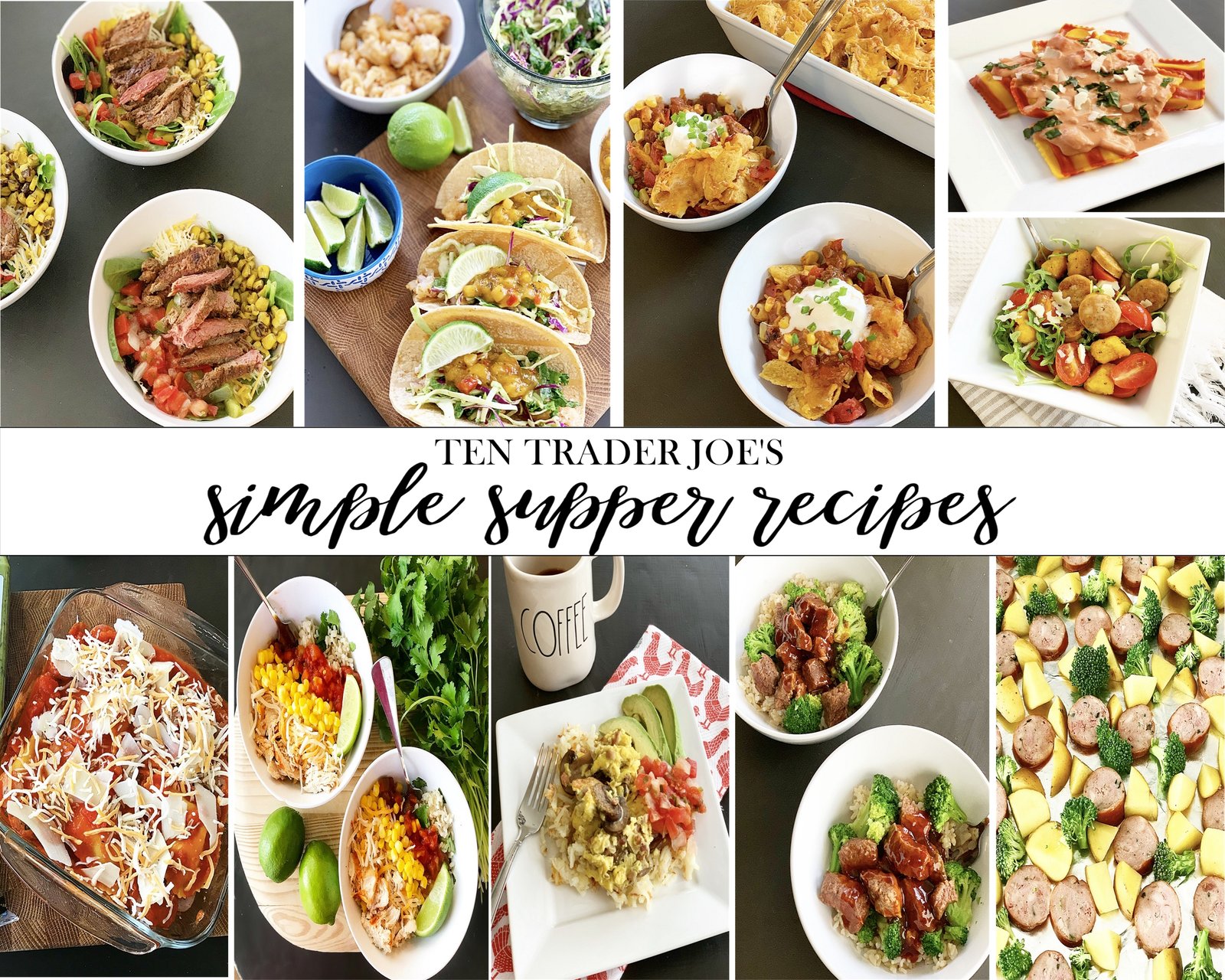 Ten Trader Joe's Simple Supper Recipes
Find this post here.
Five Cookie Butter Recipes
Find this post here.