Heading into our Tuesday like…..
Let's not wait for things to be simpler, easier, better….let's choose joy right now!  I am thankful God gave me this little guy!  He makes me laugh every single day!  His brother and Dad are pretty awesome too!
Thanksgiving is eight days away!  Let's focus on gratitude!  I know it's something I have to work on daily, but it makes such a big difference when you make that shift!
Simple Sides for the Holidays
Whether you are preparing to host or just bringing a dish or two, I shared three simple sides you may want to add to your list!
Find them HERE.
Will's Christmas Decor
I know many of you don't decorate until after Thanksgiving, but I have been slowly getting ours up around the house!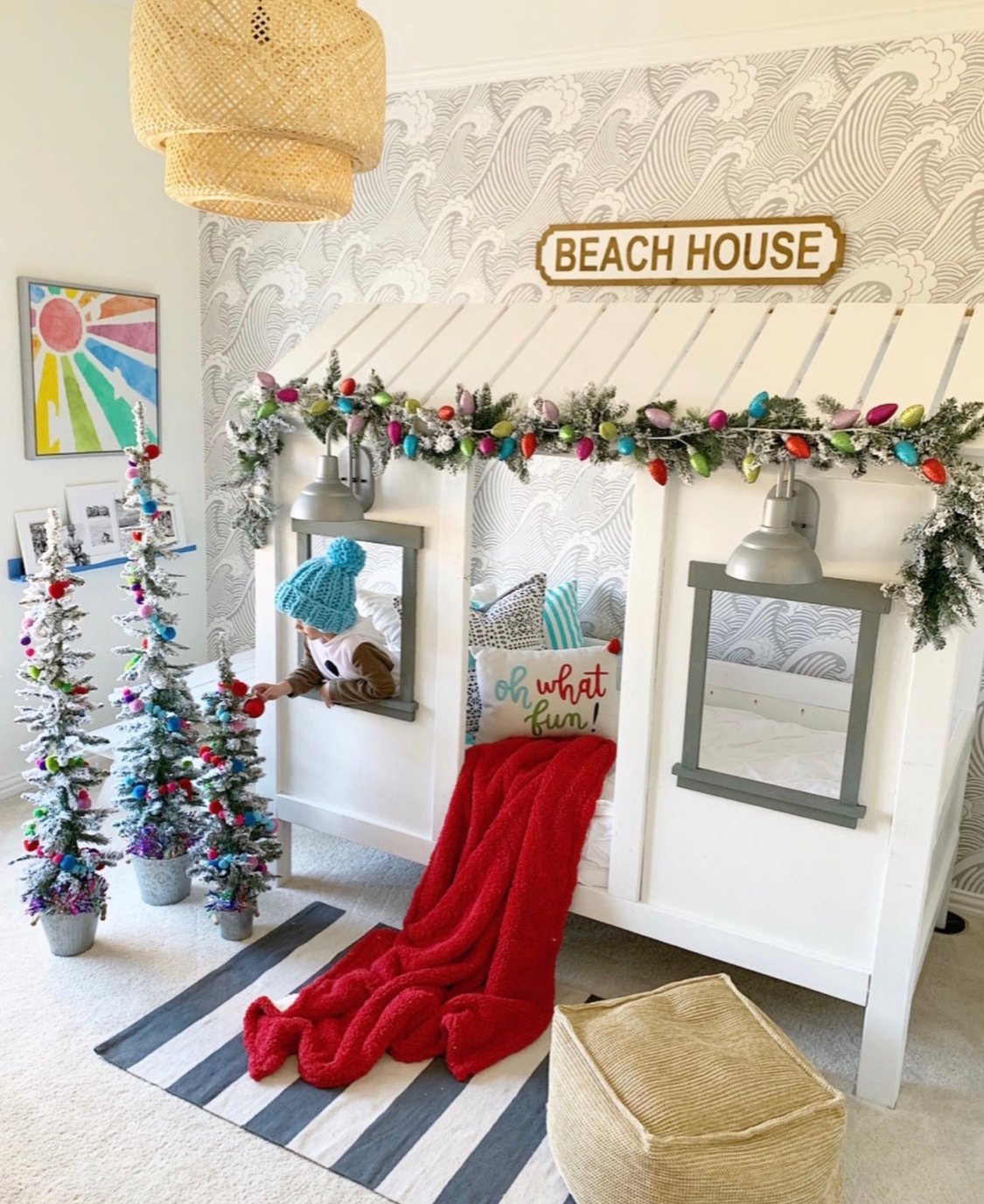 We decorated Will's room last Friday!  I love this little tree trio I found at Walmart!  I used my favorite base garland , also from Walmart, and then Michael's had lots of fun garlands in bright colors!  Easy, but so fun!
Find more Christmas decor HERE.
25 Amazon Gifts for Guys
I rounded up 25 Amazon gift ideas for the guys if you are already checking off your shopping list!
Find lots of guy gift suggestions HERE.
Family Christmas Pajamas
Anytime I question my husband's love for me…
I remember how last year he agreed to take family pics in matching Christmas pajamas!  Haha!  If your family is all in on the pjs, here are some fun styles I found for this year!  Just click on any image to be taken to the listing.
Bathroom Storage and Organization
First of all, THANK YOU all SO much for your support through the Jeffrey Court Renovation Challenge and for taking time to vote!  The winner was chosen based on a combination of votes and judges' scores and was announced last Wednesday.
While I was not the big winner, I did place second thanks to YOU!  I had zero anticipation of winning, so I was thrilled with that result!  If you missed the renovation reveal you can find it HERE.
So in moving back into our bathroom, I wanted to purge and re-organize our linen closet.  I added some peel and stick wallpaper and shared some tips and storage solutions HERE.
Next up, organizing all the drawers and cabinets…I know, it's a wild life I lead!  Haha!
Thank You!
I count you all all among the things I am grateful for!  I know your time is precious, and I am SO thankful you take a minute to read here!
I hope you have the BEST day and find so many reasons to be thankful!