Happy 2020!!  Can you believe it?!?  New year, new decade, new possibilities!
I have to admit, it was a bit of a rough re-entry into real life this week!  Nothing major, we were all just SO tired!  Hoping we'll find our stride and stamina this week!
Easy Game day Snacks and Printables
With so many exciting games coming up, I put together some game day party food and shared some fun printables that will have your crowd cheering!
Find the post HERE.
NYC for NYE
We marked New Year's Eve in NYC off our bucket list this year as my hubby and two of our dear friends hit The Big Apple for 4 days.
Two shows, lots of sight seeing, yummy food, and we rang in the New Year at a rooftop party overlooking Times Square….you could not pay me to be down in that madness!  People actually wore diapers because once you are in your spot, you are not allowed to leave…even to use the bathroom.  No ma'am!  Diapers aside, it was an amazing trip, and one I will never forget!
Top Ten of 2019
I recapped the Top Ten Blog posts of 2019 based on blog views, and I have to say, I think these were my favorites too!  Some home makeovers, party tips, decor and recipes….more to come in 2020!
Find the recap HERE.
Tips for Cleaning your Junk Drawer
Some days you conquer the world…some days you conquer a DRAWER, and it still feels like WINNING!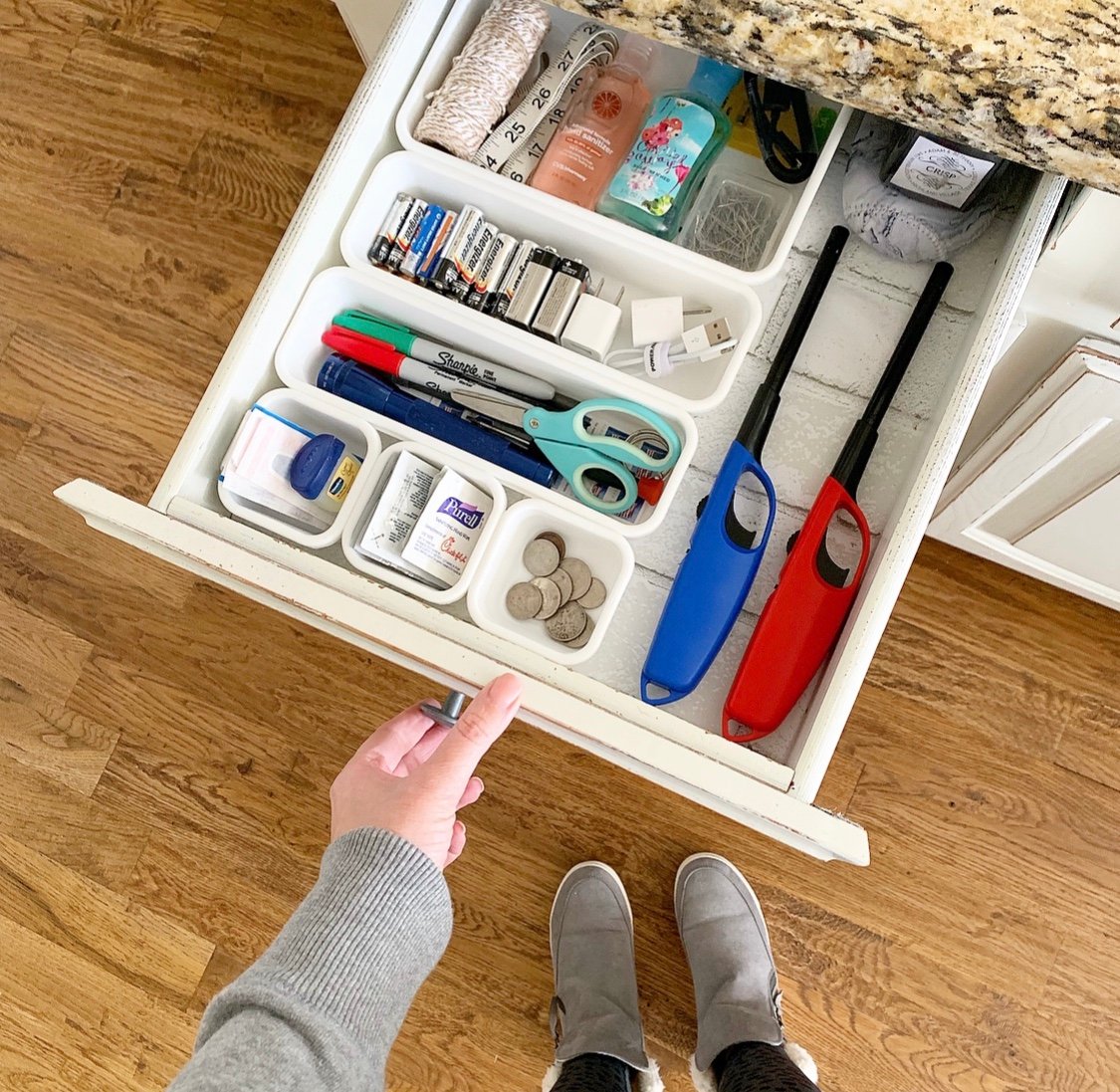 I know many of you have spaces you are trying to clean and organize this time of year!  It can be overwhelming, so I started small!
Find the post HERE.
Broken Bow, OK
I also got to head to Broken Bow, Oklahoma with my college girlfriends for our annual girls' getaway.  Tin Star Furniture hosted us in one of their BEAUTIFUL cabins, and it was SO fun!
If you are handy to Broken Bow (about a three hour drive from Dallas/Fort Worth, where we live!) be sure to check out all the cabins they offer.  They have choices that sleep 8-22 people and are offering 50% off for the months of January and February!  Tell them I sent you!  I can't wait to go back soon with my boys!
Find their website HERE.
Amazon Travel Favorites
And since we've been on the go the last few weeks, I thought I'd share some Amazon travel favorites!
Find them all HERE.
I hope 2020 has started out great!  As always, thank you for being here!  I appreciate you more than you know!