Today I'm sharing an easy method for making popsicles with these Dixie cup popsicles!
My boys love popsicles and this has been a fun, easy activity for us to do together at home! You can customize these to whatever flavors you like, add fruit, make one flavor, multiple layers…..the possibilities are endless!
Supplies:
Small Paper Dixie cups- Find them here, here, and here
Popsicle sticks- Find them here and here
Aluminum foil
Juices of your choice-orange juice, lemonade, Gatorade, pickle juice…..whatever your family likes best
Directions:
Pour juice into your Dixie cups and cover the top with foil. Cut a small slit with a knife or scissors and insert a popsicle.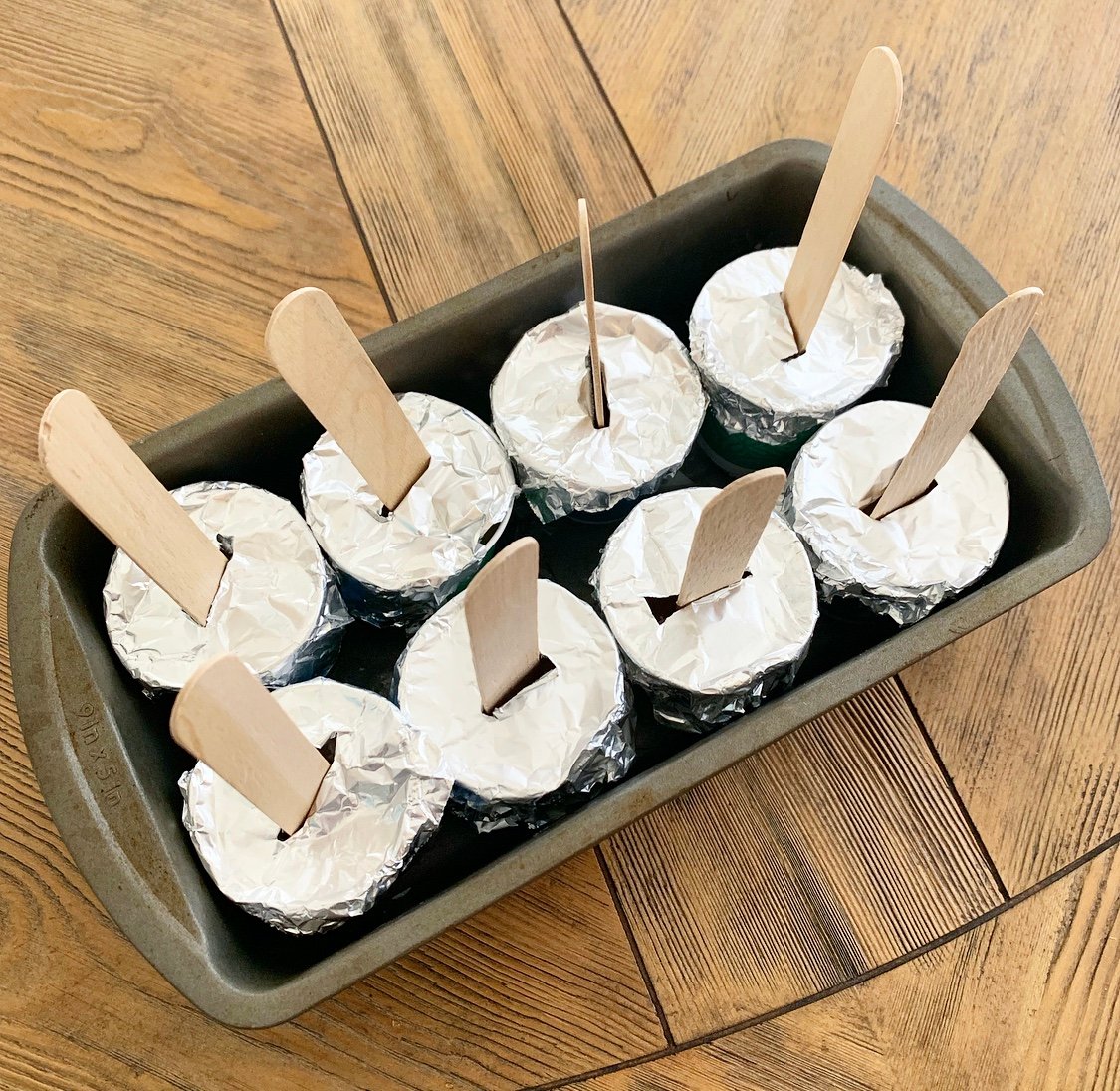 I put our cups in a baking pan just to keep them together in the freezer. Let them freeze a minimum of 3-4 hours.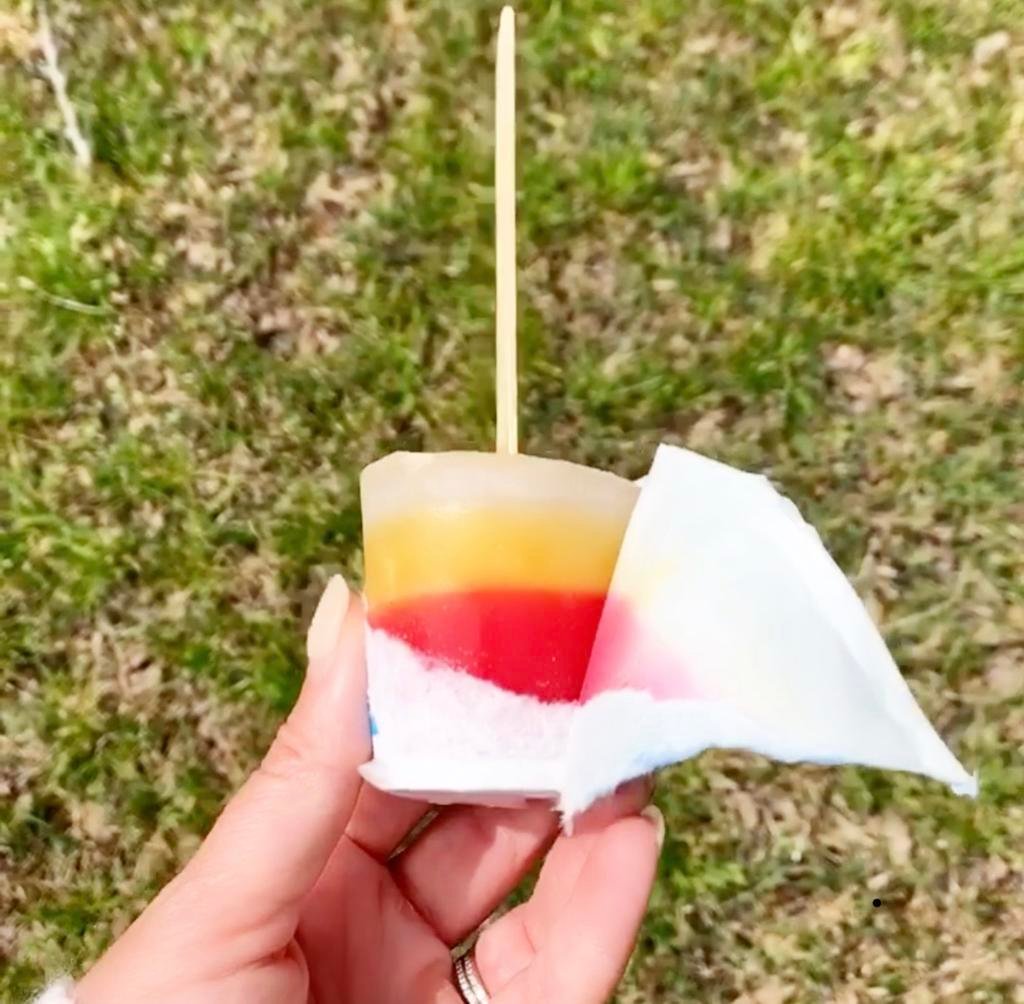 When your pops are completely frozen, just peel the cup off and throw away.
Multi Layer Directions:
To make multiple layers, follow the directions above, but only fill 1/3 of your cup.
Let that layer completely freeze and pour in more juice to the 2/3 mark.
Let that layer completely freeze and enjoy!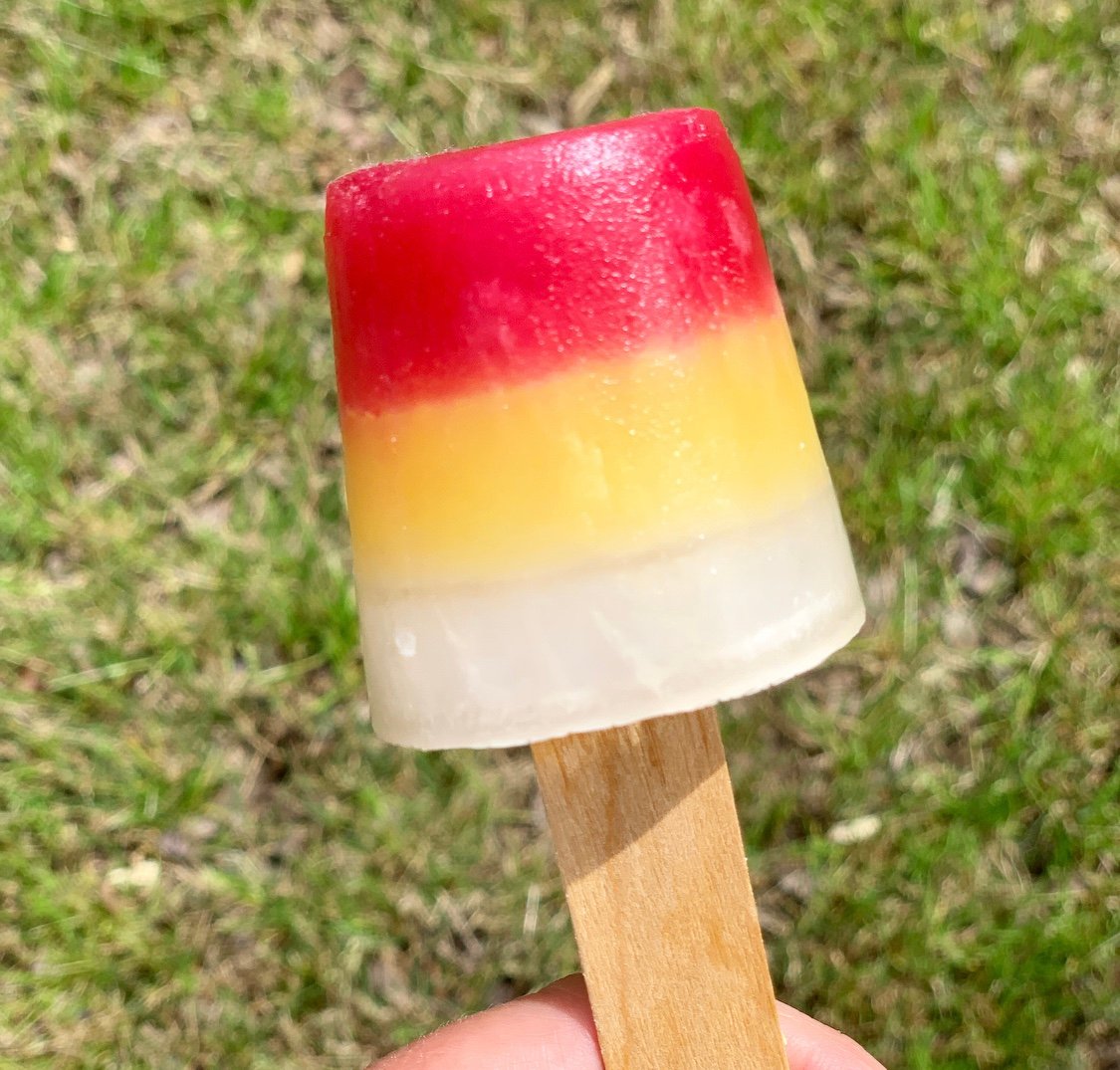 This method is super easy! I hope your family loves these Dixie cup popsicles too!
Be sure to check out these other fun activities for kids in the kitchen:
Banana Sushi
Find out how to make this HERE!
Mini S'mores Pies
Find them HERE.
Strawbery Nutella Hand Pies
Find them HERE.