School starts for these boys in ONE month!
My Logan will be a big second grader…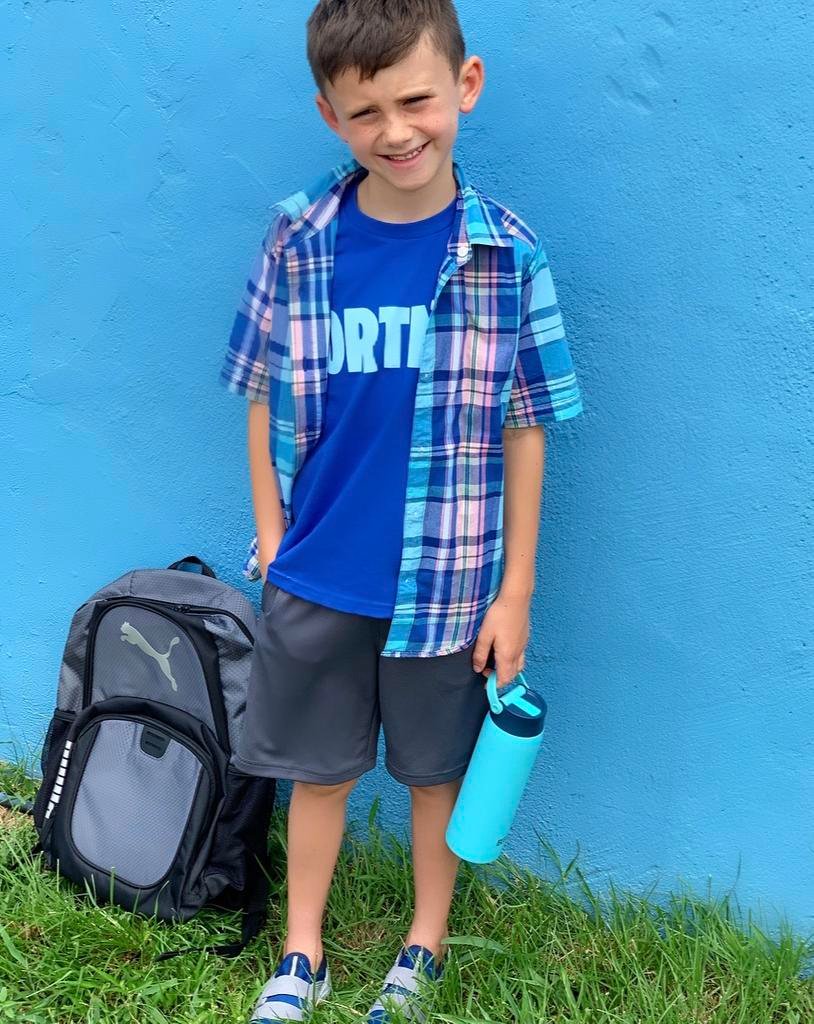 and sweet Will is entering kindergarten!!
Bittersweet for sure!!
Virtual vs. In Person
This week each family in our district has to decide whether they will take the in school or virtual learning path for the first nine weeks of school.
Our family has been very torn, and honestly I'm still not 100% sure which option we will choose. With so many unknowns, and things to consider, it can be easy to get overwhelmed, but we are really trying to stress to our boys (and ourselves!) to embrace the adventure.
So many aspects of life look different right now, and while many are not ideal, there are always positives to be found! We have loved having my hubby working primarily from home (no 2 hour commute!), more family time, and more flexibility in our schedule!
Backpacks and Lunch Boxes
So with that in mind, we headed to Walmart to grab supplies for back to school! Choosing a new backpack and lunchbox is always a highlight of back to school shopping for my boys, and this year was no different!
Boys' Backpacks and Lunch Boxes
Shop them all HERE or click any of the images below:
Girls' Backpacks and Lunch Boxes
Shop them all HERE or click any of the images below:
We may be eating lunch in our backyard, but it can still come in a cute container! Haha!
Water bottles are a sore spot for me as my boys have lost SO many over the years! These two brands came highly recommended and are so affordable!
Now, to just keep up with them!
Closet Staples and Graphic Tees
No matter where we attend school, both of my boys have grown and were in need of some closet staples. Walmart has so many affordable options! I was able to order online, items arrived quickly and returns were simple for items that did not fit.
Shop all back to school clothes HERE.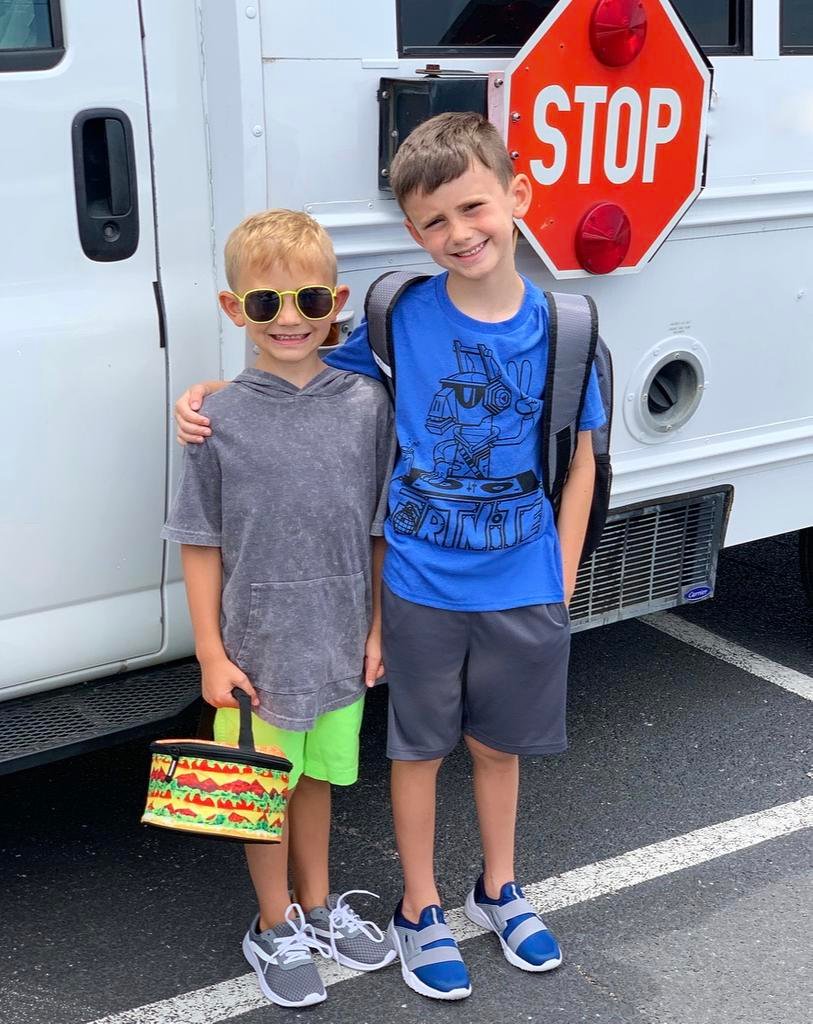 Logan was especially excited about all the graphic tees that featured some of his favorite games!
A few graphic tees for boys and girls:
If your kids wear uniforms, they also have lots of uniform options HERE:
School Supplies
Walmart is always my go to for school supplies as well. Their site provides local school supply lists broken down by grade, making ordering SUPER simple.
Find links to the school supply lists HERE.
Maybe it's the former teacher in me, but school supply shopping just makes me happy! Even though I have been out of the classroom for eight years now, I still view my year by the school calendar, and the first day of school marks a fresh start!
I know the decisions our school administrators and law makers are having to make right now are unprecedented, and I am SO incredibly thankful for the time, patience and care our district has taken in weighing all the options and presenting information to parents. It gives me confidence that my boys will be in good hands…..sanitized, but good, nonetheless…haha!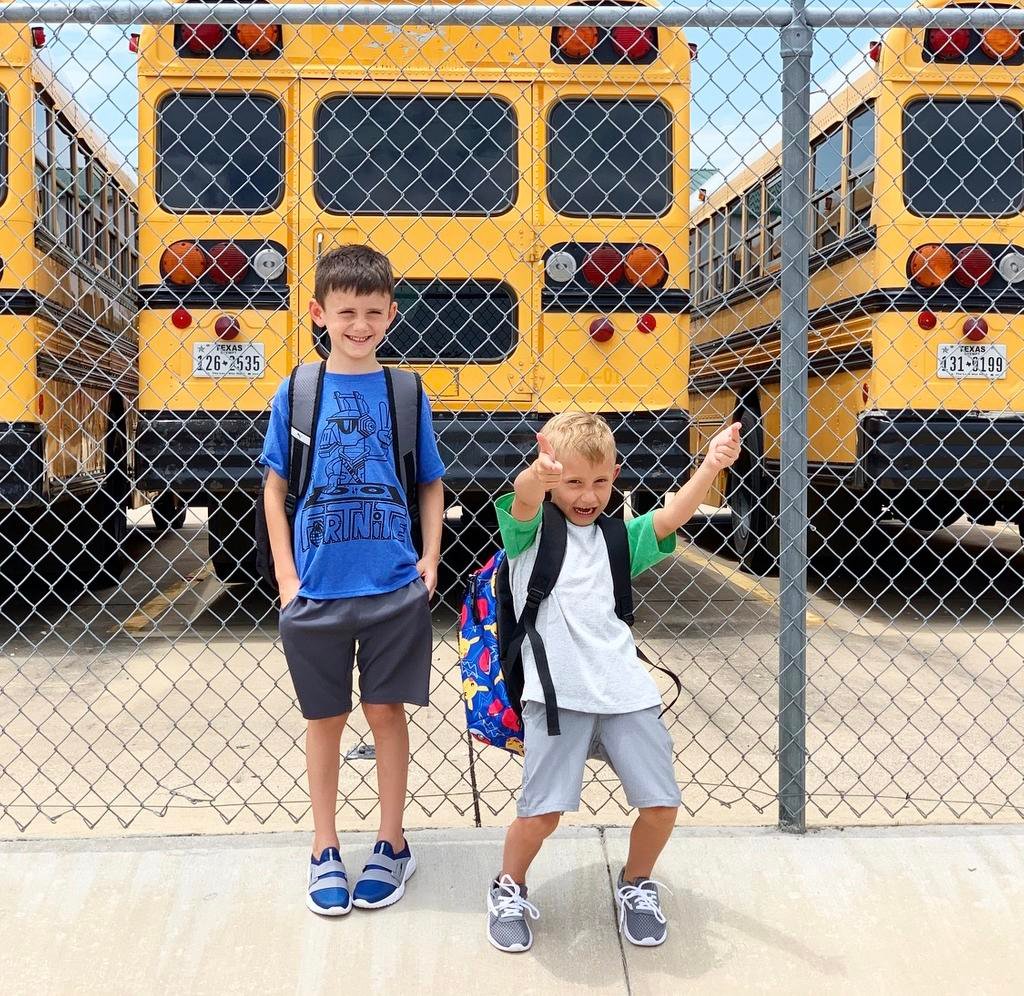 In person or virtually, we're excited! Can't wait to see how much these boys will grow this year!
Thank you Walmart for sponsoring this post! All items were selected by me and opinions are my own.