I'm excited to share some fun, affordable home decor finds with you today!
What is your favorite season? Fall is most definitely mine, and I can hardly wait! While I won't be busting out the pumpkins just yet, I am excited to start adding a little more cozy to our home as we anticipate the cooler temps, crisp air and all things fall!
Pillow Party
Pillows are an easy, affordable way to change the vibe in a room!
I love the texture that these add!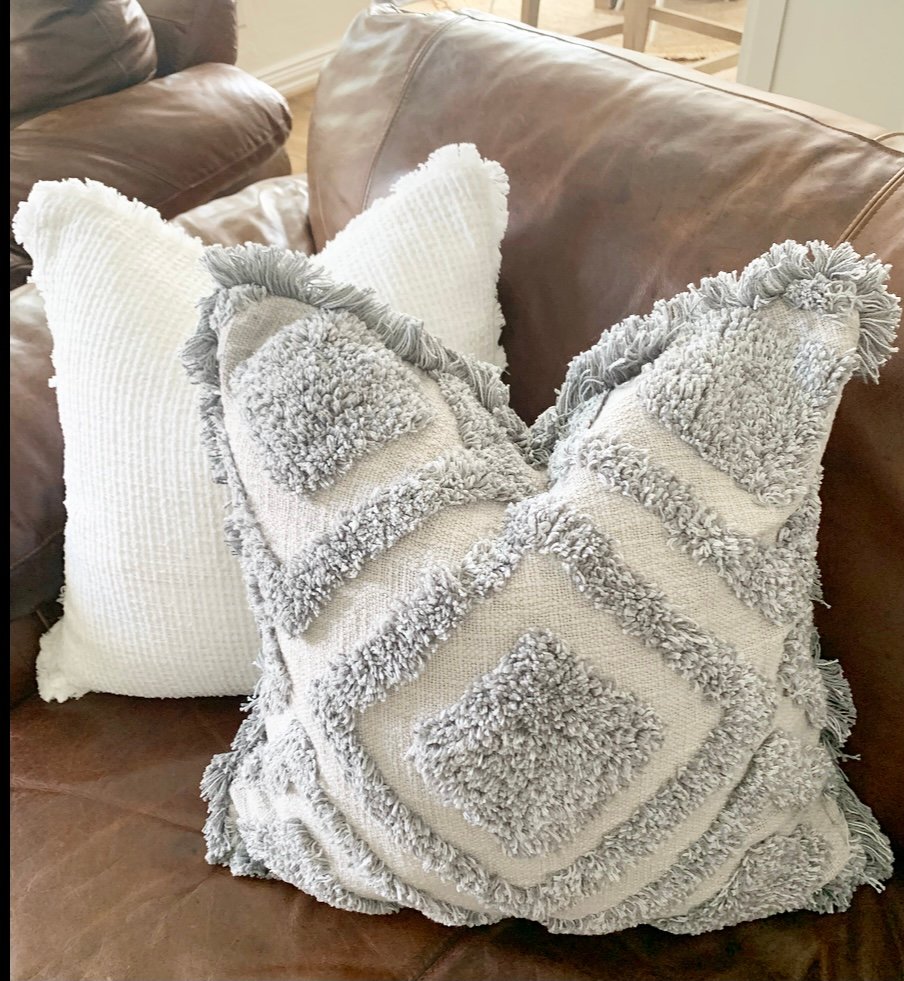 And these two are sold as pillow covers, so I can use the down inserts I already have or cover an existing pillow!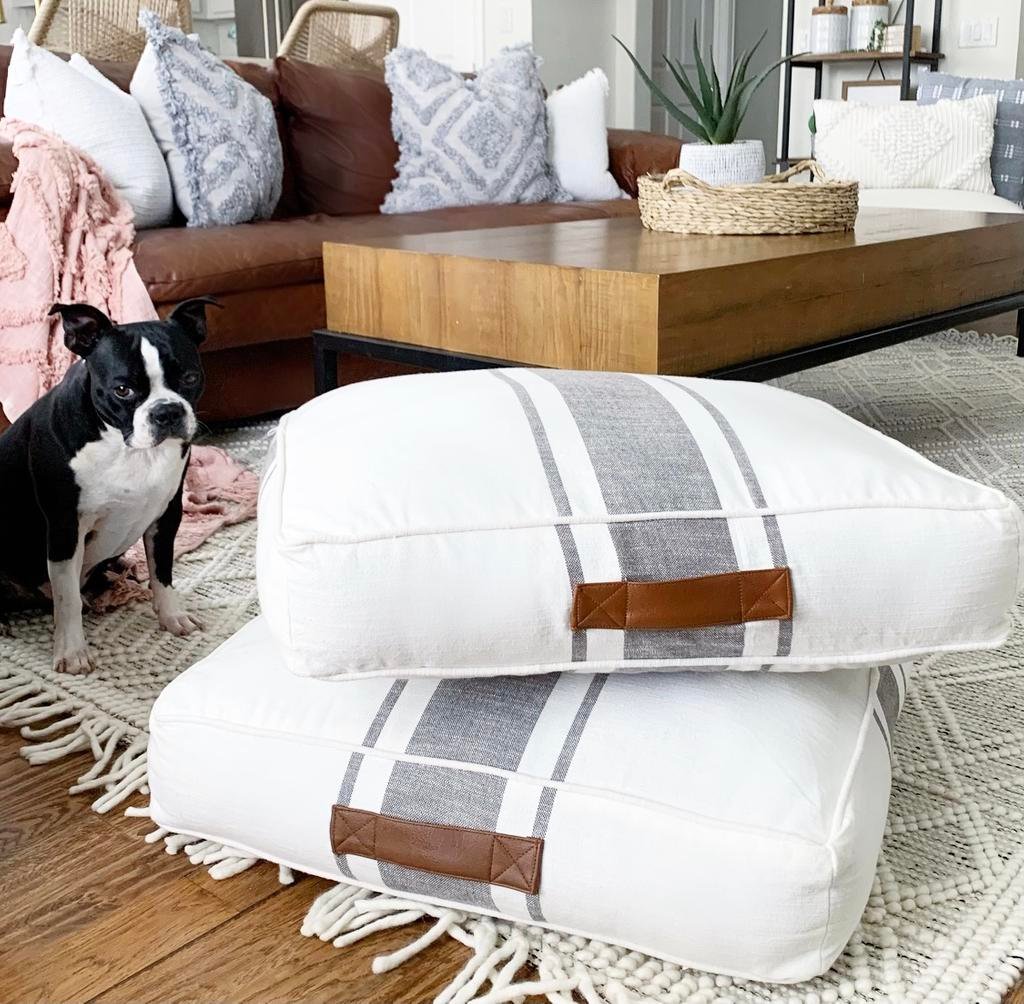 We have had these floor pillows for almost two years now, and they have held up well! Look how excited Lincoln is about them?! Haha!
We keep them under our coffee table and the boys pull them out to sit when they are playing at the table or pull them in front of the TV. We have another set upstairs in their playroom. They are used often!!
There are four patterns available, each with leather handle .
Find them HERE.
Walmart Home has lots of affordable pillow and pillow cover options right now that can add warmth and texture to your space! Most come in several color options! I also appreciate that this is an affordable switch that makes a big impact!
Click any of the images below to be taken to the item!
Home Decor
I
I grabbed this cute basket for the corner of our living room. I plan to roll up some blankets to put inside so they are easy to grab and snuggle!
Find it HERE.
I am a faux plant lady all the way! Walmart has some cute options, like this faux aloe plant, that are realistic looking and most importantly, can't die!
Find this aloe plant HERE and this cute round basket tray HERE.
I added this pretty canvas because I loved the colors for fall.
Find it HERE.
Candles are another way to make your home feel more cozy! I grabbed this one HERE.
Click any of the images below to find these cute, affordable pieces from Walmart:
or click the description below:
Canvas art work//Faux leather and canvas pillow//Faux Cactus//Diffuser//Large Basket//Mini moscow mule mugs//Basket tray//Faux Succulent//Fringed pillow cover//Black metal round tray//Dish sets (4 options)//Candle//Metal Lantern//Snake plant//Floor pillow
I hope some of these affordable finds find their way to your home this Fall! If you need me, I'll be snuggled up with this guy!
This post was sponsored by Walmart, but all items were purchased by me and all opinions are my own.