Today I'm sharing some simple Christmas gifts for teachers, neighbors and friends that can work for any budget!
They all come with FREE printable tags that coordinate! Just save the jpeg or pdf file and print at home (preferably on white cardstock!) or send to your local print shop (Office Max, Costco, Sam's, etc.)
Hot Chocs and Fuzzy Socks
Two of my favorite things this time of year! This can easily be a gift under $5!
Find fuzzy socks by clicking any of the pics below!
Find some hot chocolate options by clicking the links below:
Printable Tag: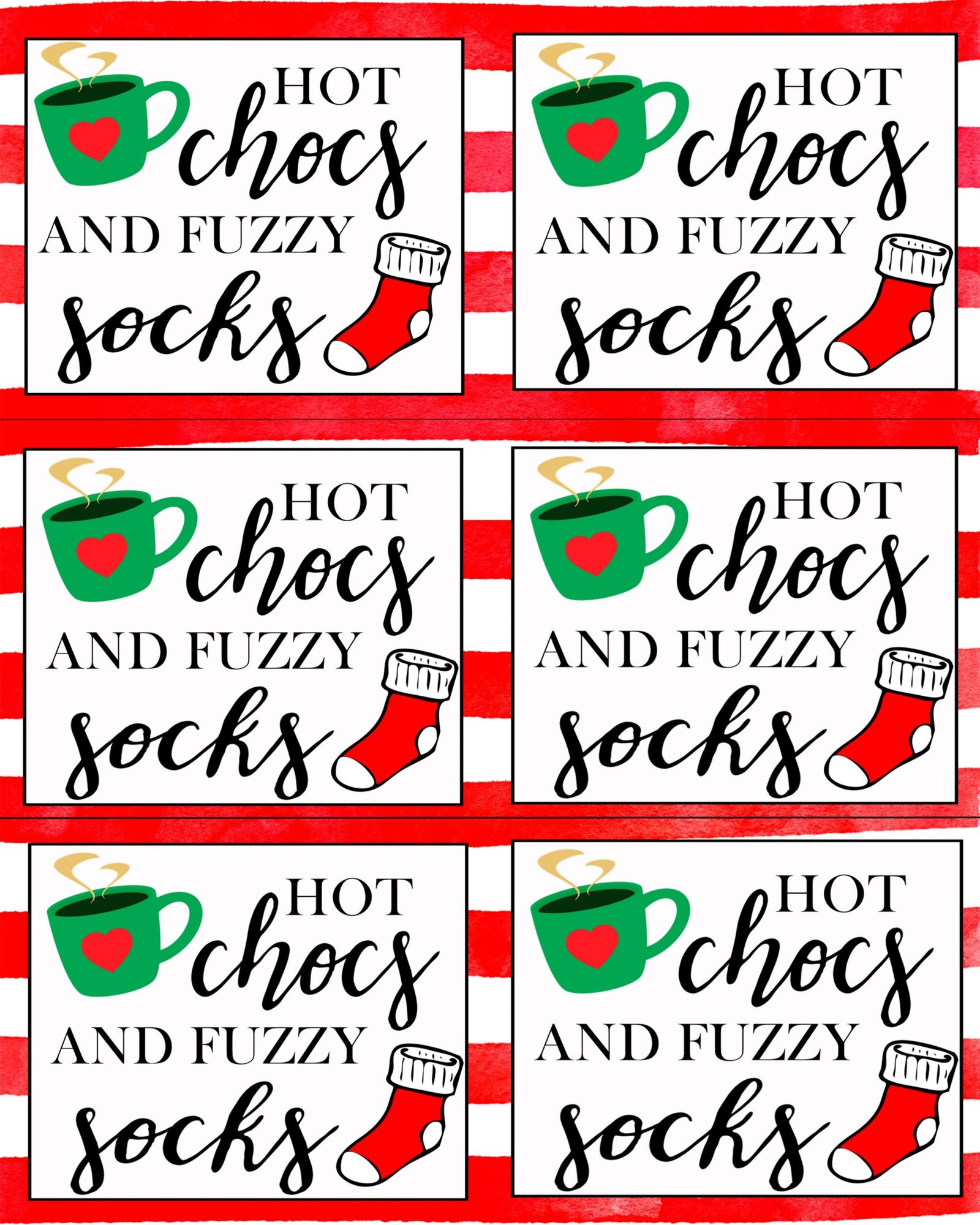 Hot chocs and Fuzzy socks jpeg
S'mores Station
I found these S'mores Station boxes HERE and HERE.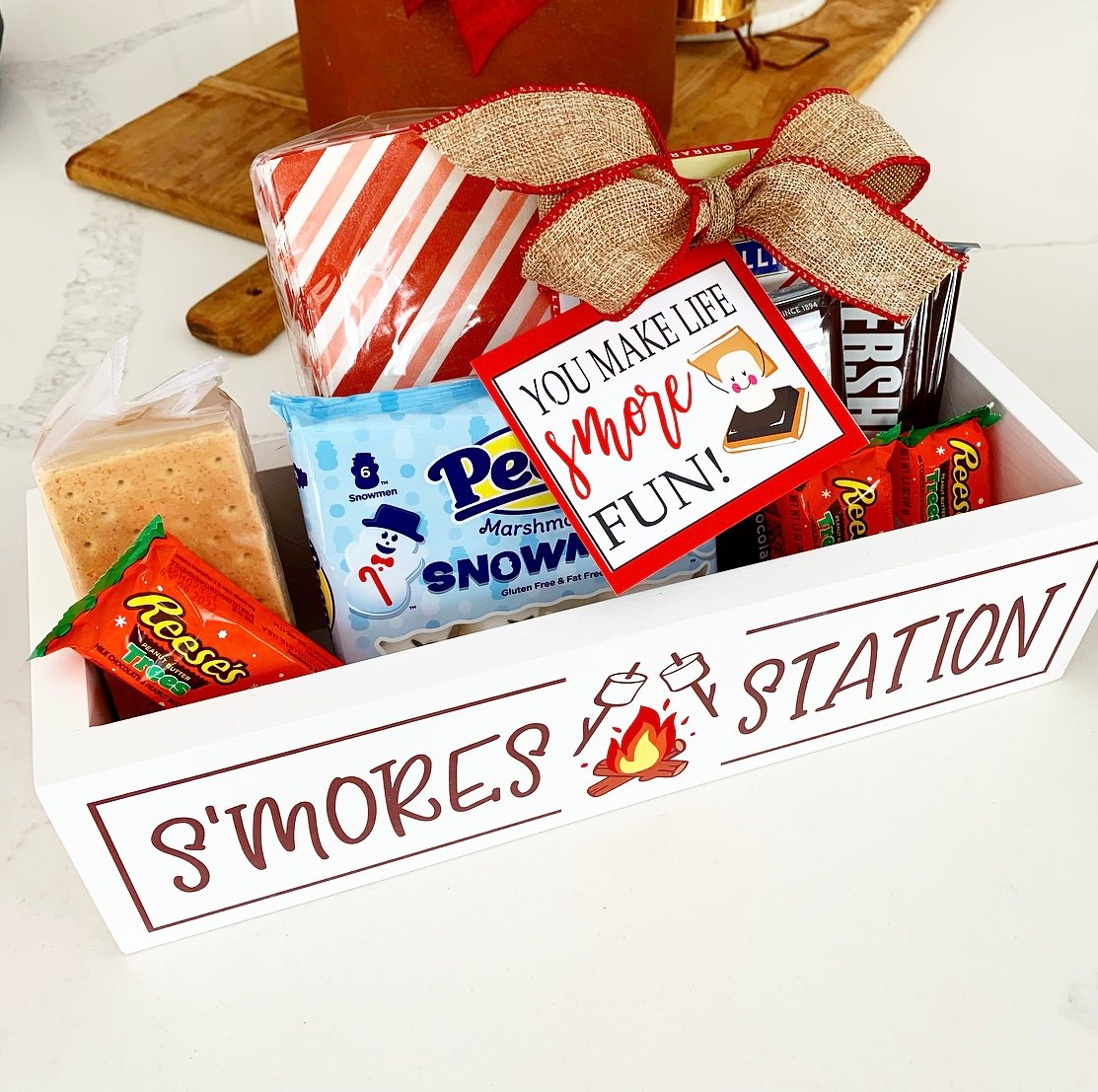 I thought these would be fun to gift to families that have firepits in their backyards or who love to camp!
I filled them with graham crackers, Snowmen peeps, chocolate, fun napkins, Reese's trees and tied on this fun tag!
Printable Tag: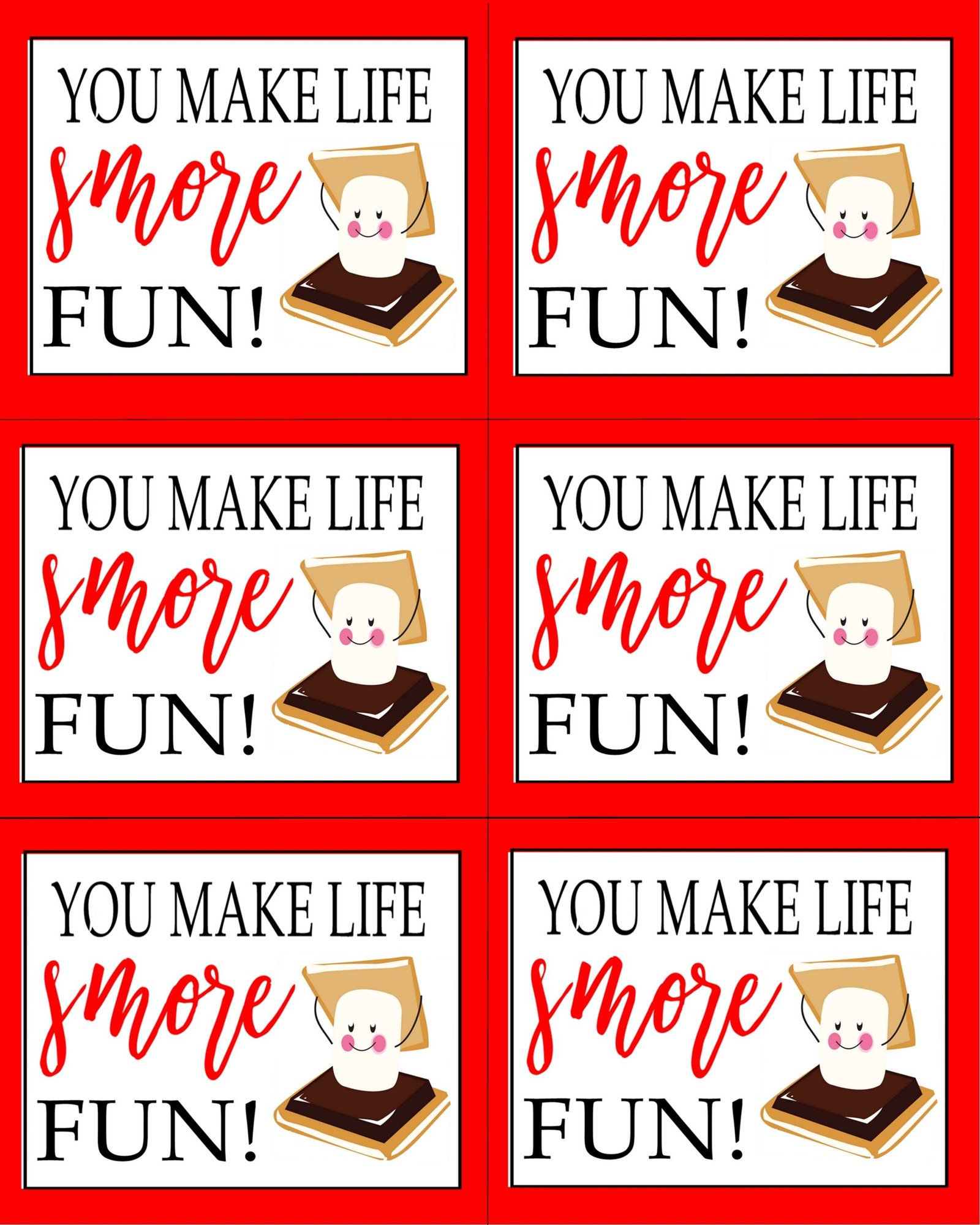 Tic Tac Ho Ho Ho
We have one of these tic tac toe boards on our coffee table, and it always gets played with when people come to visit!
Find this large one HERE.
I tied a bow around it and made the cute tag below!
I also grabbed this smaller version on Amazon that came with a wooden connect four game as well!
Find it HERE.
Printable Tag: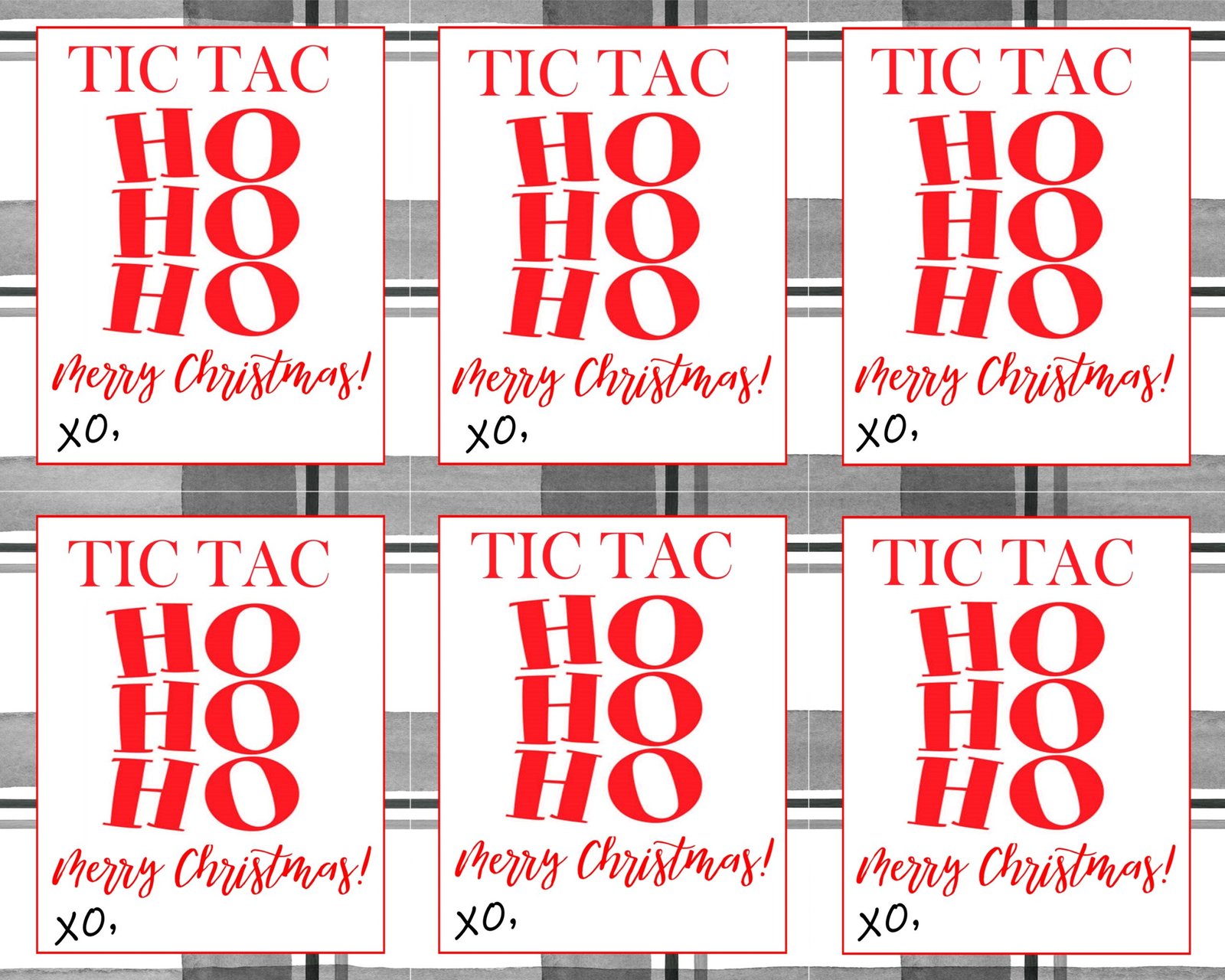 A Long Winter's Nap
A cozy blanket is always a good idea!
Find more great, affordable throw options below:
Printable:
Popping by to Say Merry Christmas
This is a fun Christmas gift for movie or game night snacks!
I found this fun popcorn bowl HERE…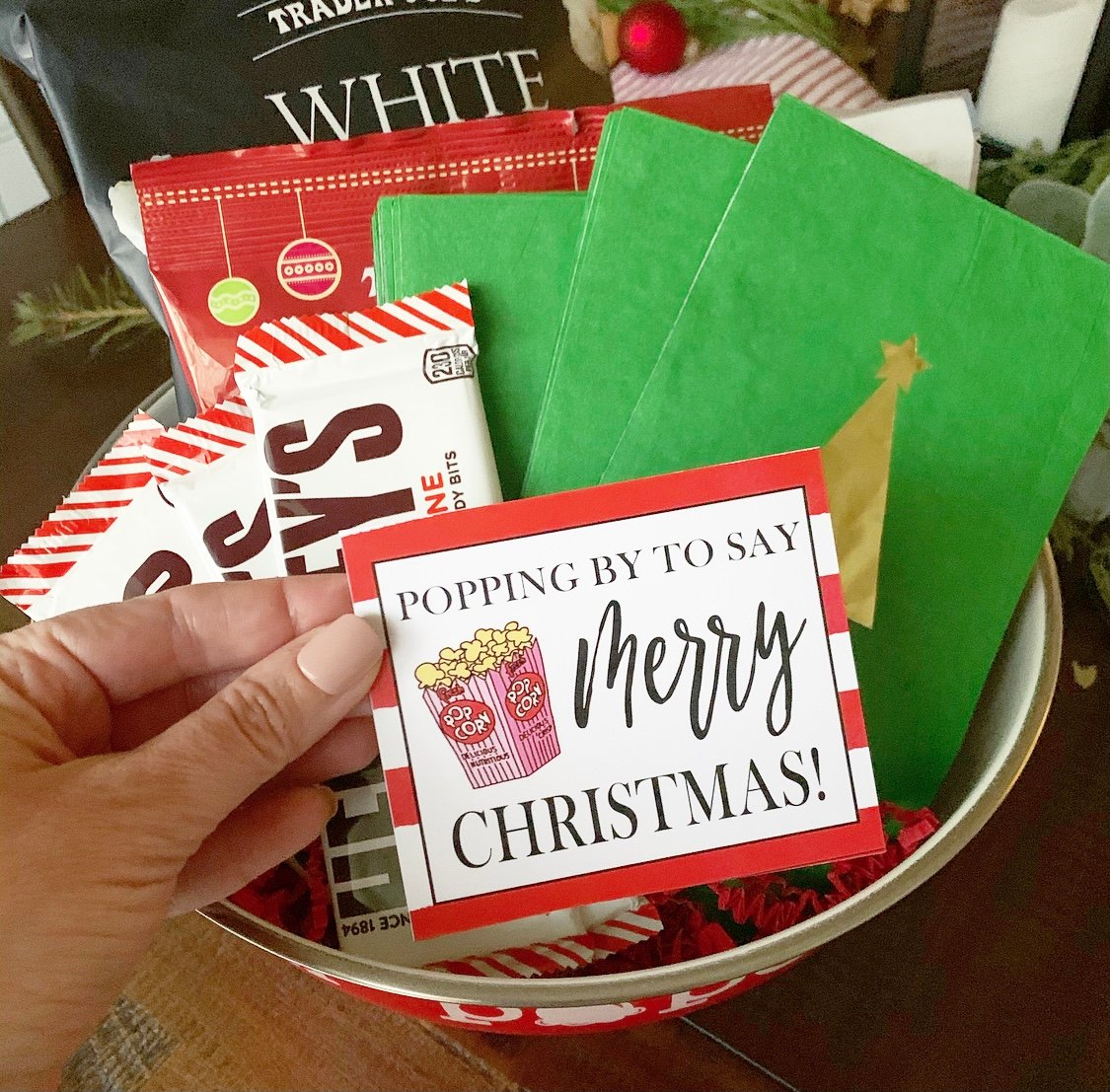 and filled it with yummy snacks! This would also be a cute tag if you have a local popcorn shop that carries fun flavors!
This cute microwave popper had amazing reviews on Amazon! Find it HERE.
I also grabbed this variety pack of kernals that I put inside. Find them HERE.
Find these other popcorn gifts by clicking any of the links below:
Printable: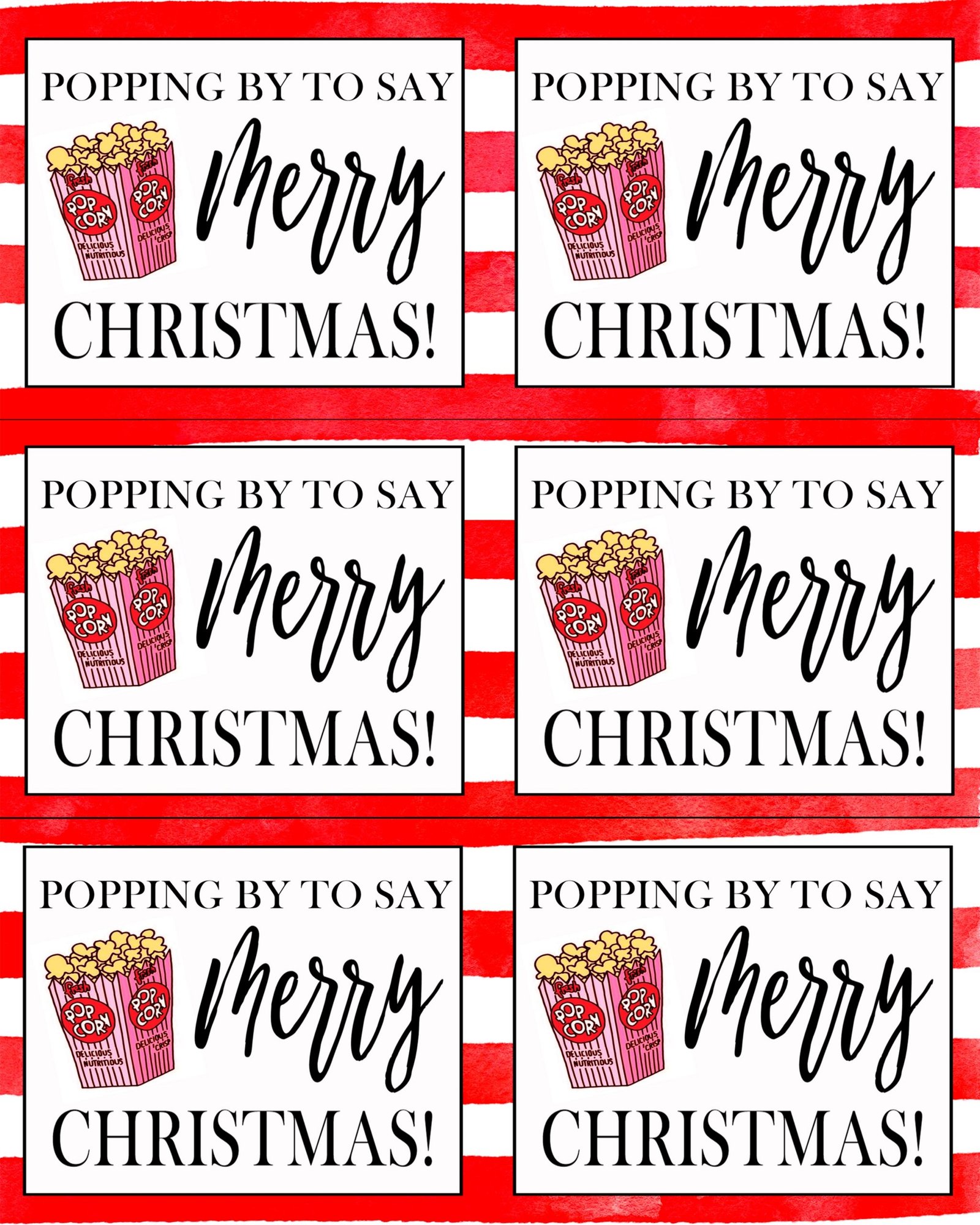 Merry and Bright, Enjoy a Game Night
Grab a game for friends and neighbors to play!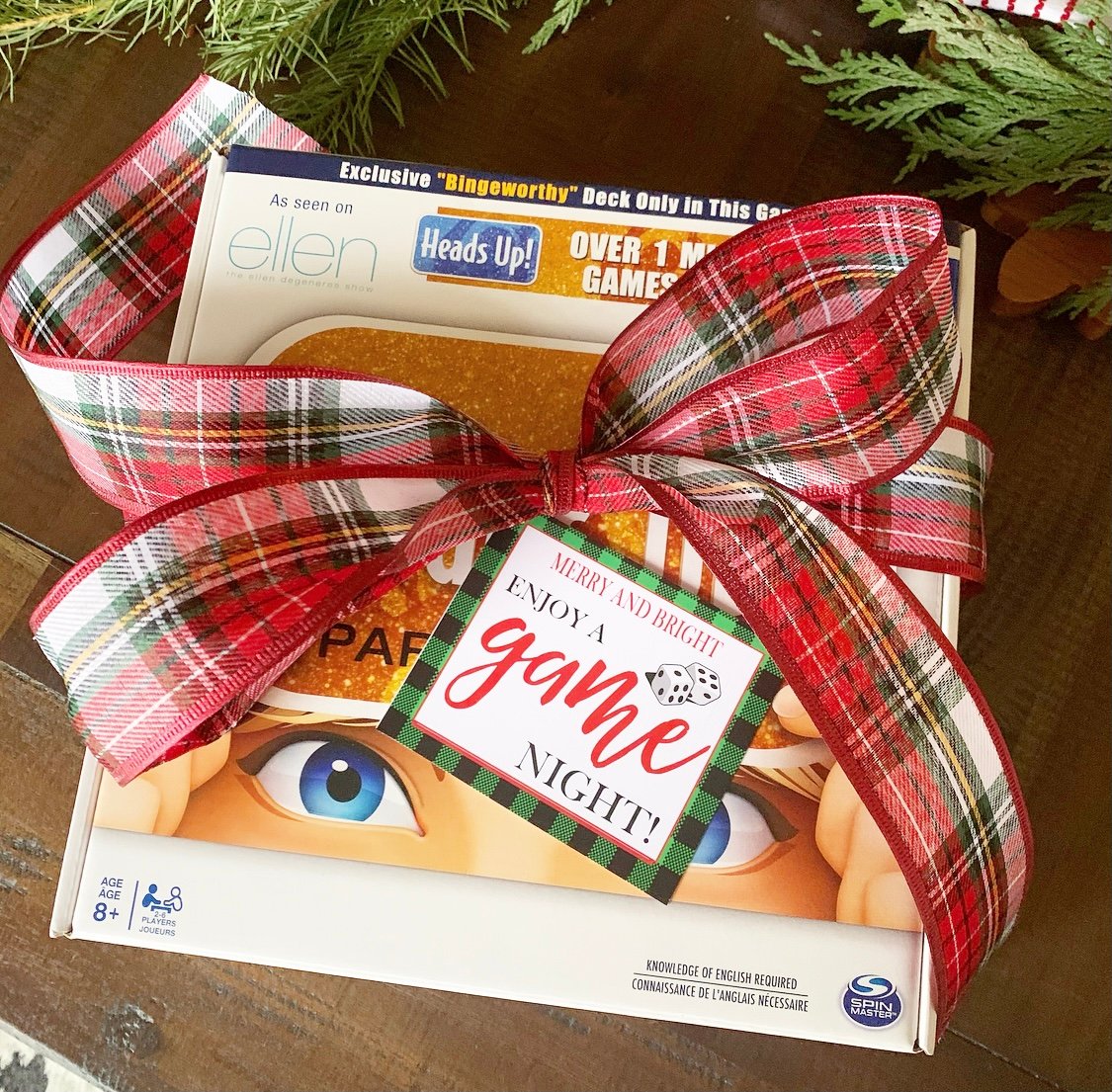 Some of our favorite games are buy 2, get 1 free right now!
Printable:
Piece on Earth
Another fun gift for the family!

I found this cute cactus puzzle HERE. Shop more puzzles HERE.
Printable:
Baking Spirits Bright
These little baking gifts are easy and super affordable.
For this baking spirits bright printable we put together an oven mitt, a sugar cookie mix, and a spatula.
Target also has these super cute sets this year for $10! Find them HERE.
Cute cookie cutters, a rolling pin, baking utensils, dish towels, oven mitts….all perfect for this little bundle.
Baking Spirits Bright Printable:
We Whisk you a Merry Christmas
For this set we did a set of the dish towels, a sugar cookie mix, and of course, a whisk!
I absolutely love these mini waffle makers from Dash!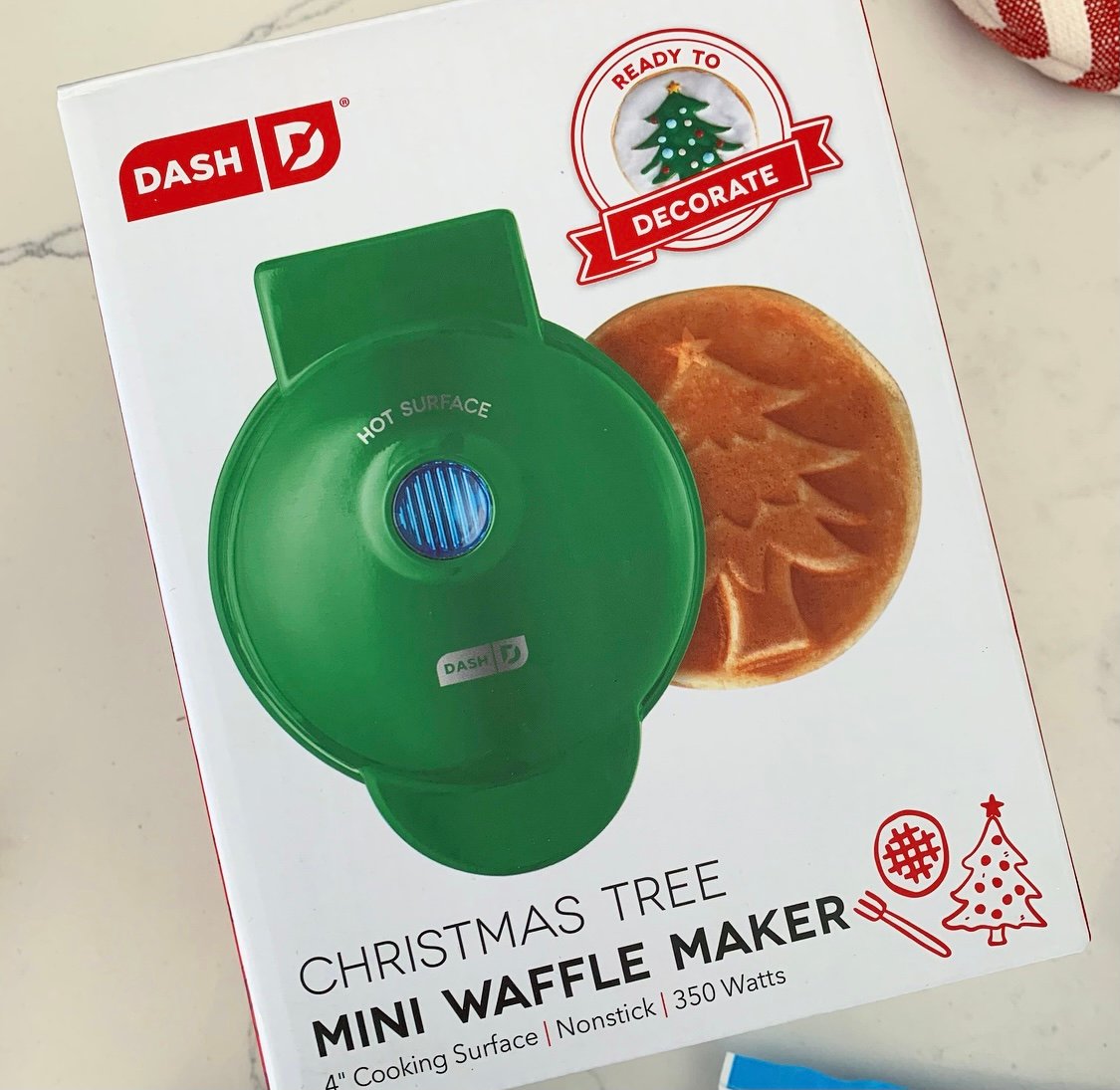 This would make a cute little gift, paired with waffle mix, syrup and of course, a whisk!
We Whisk You a Merry Christmas Printable:
We Whisk You a Merry Christmas jpeg
We Whisk You a Merry Christmas pdf
Eat, Drink and Be Merry
This tag could be used for SO many Christmas gifts, but I tied it on this cute cheese board I found HERE, along with peppermint brownies and champagne!
For Printable:
Thanks for Helping Me Grow
A sweet little plant for all those sweet teachers! I grabbed this one at Trader Joe's for about $6. The candy cane was already included.
Printable: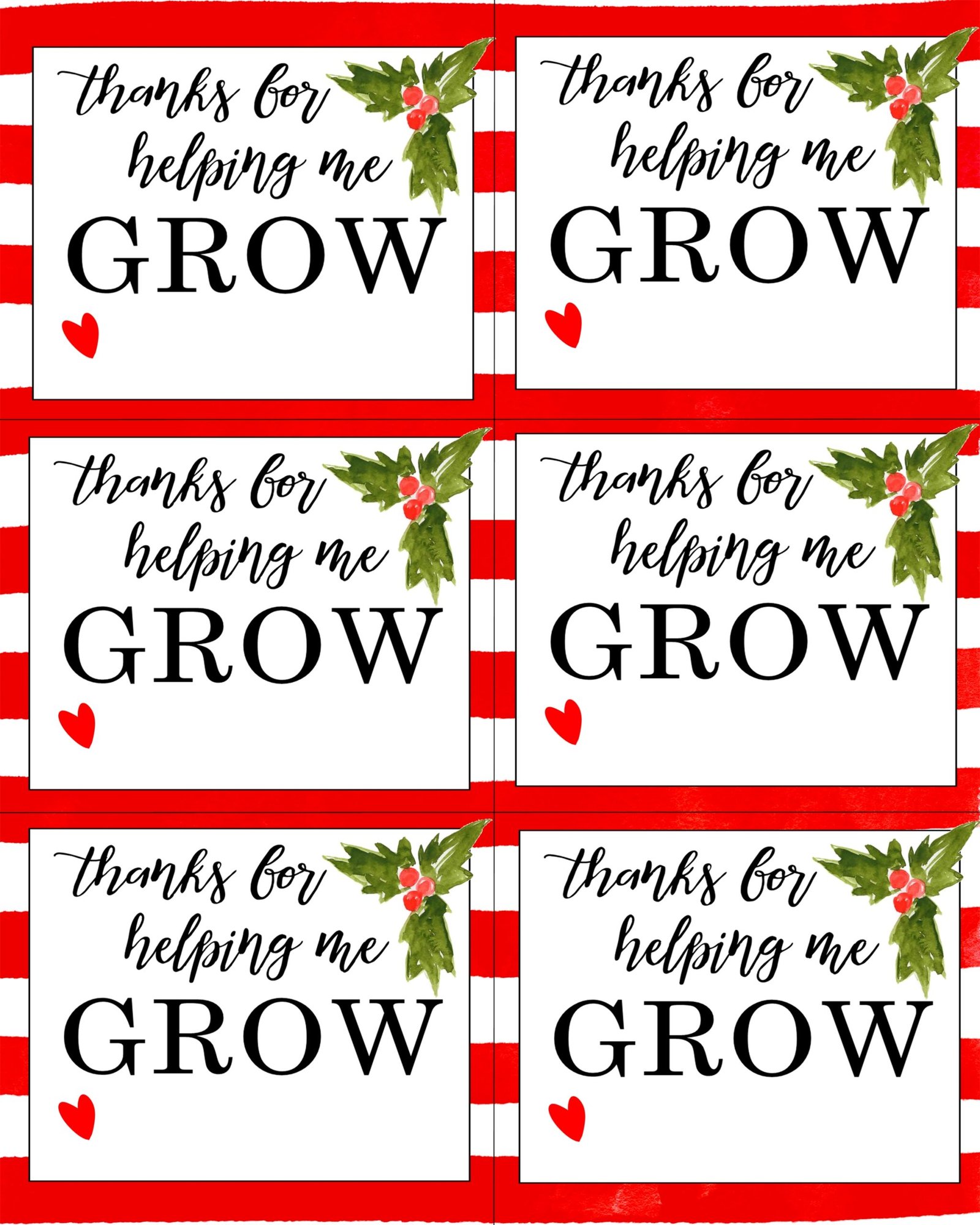 Have a Cup of Cheer
Hot cocoa mix, marshmallows, cute cups, stirrers, straws, mugs….this tag could work for a lot of different gifts!
I also loved these tea and coffee themed stamped spoons! You could gift them as they are or split them up and pair them with tea or bags of ground coffee!
Find the tea themed spoons HERE and the coffee themed ones HERE.
For the printables: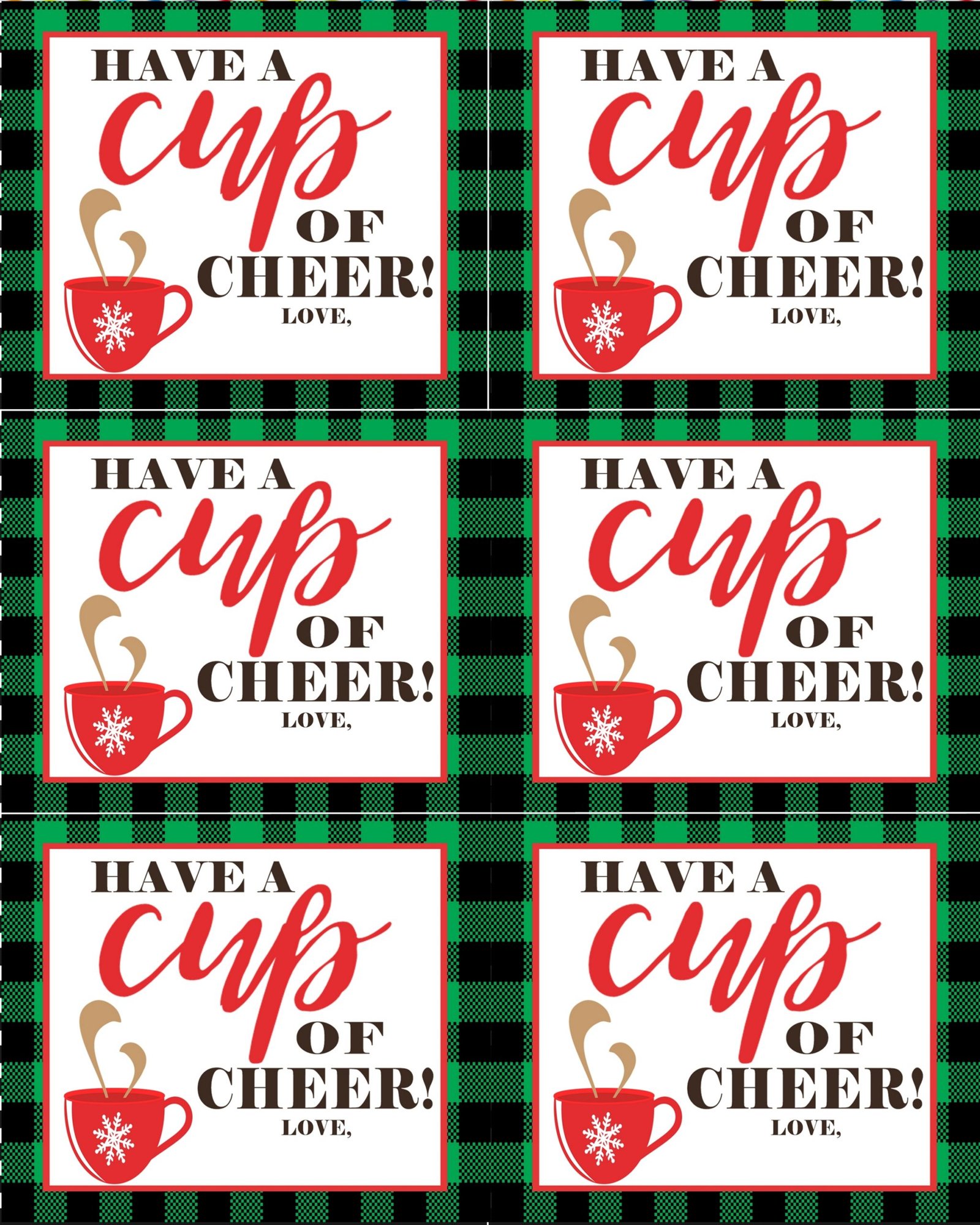 Download and save either the jpeg or pdf below.
As you knock out the last of your Christmas gifts list, I hope these suggestions are helpful!
Spread JOY, Not GERMS
Perfect little tag to gift hand sanitizer or hand soap…..easy gift for teachers, office staff, etc.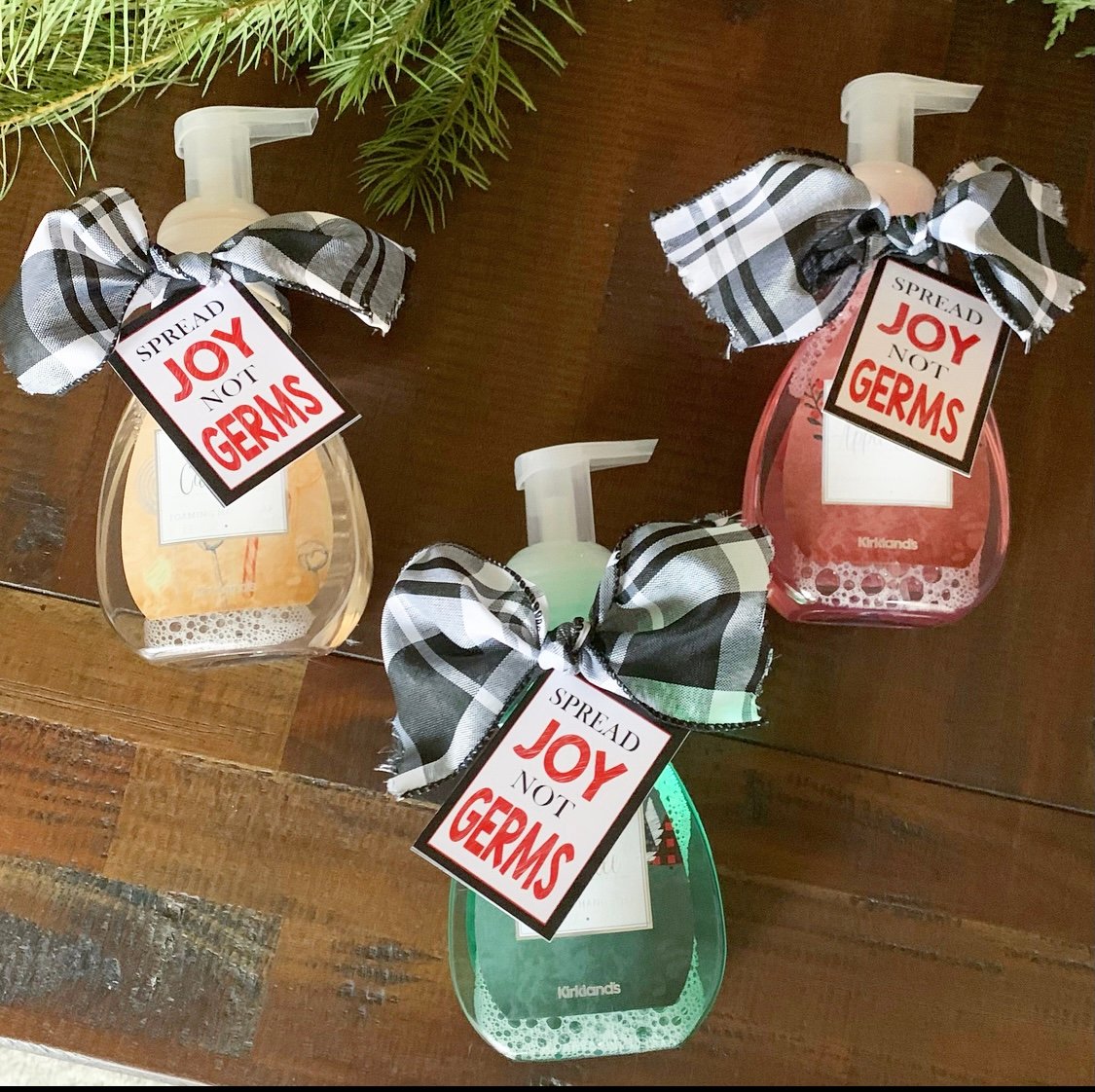 Printable: