New year's eve is here…can you believe it's almost 2019?!
I thought I'd share this fun bar cart with you because whether you are prepping for a big NYE party or a quiet night at home, a new year is always a reason to celebrate! A lot of the items I used, like the trees and pink ornaments, are Christmas decor that hasn't been put away yet.  A few drink options, some snacks, cute bar ware and a few printables make this bar cart fun, festive and easy to put together.  If you don't have a bar cart, this all works on a table or counter as well!  
Printables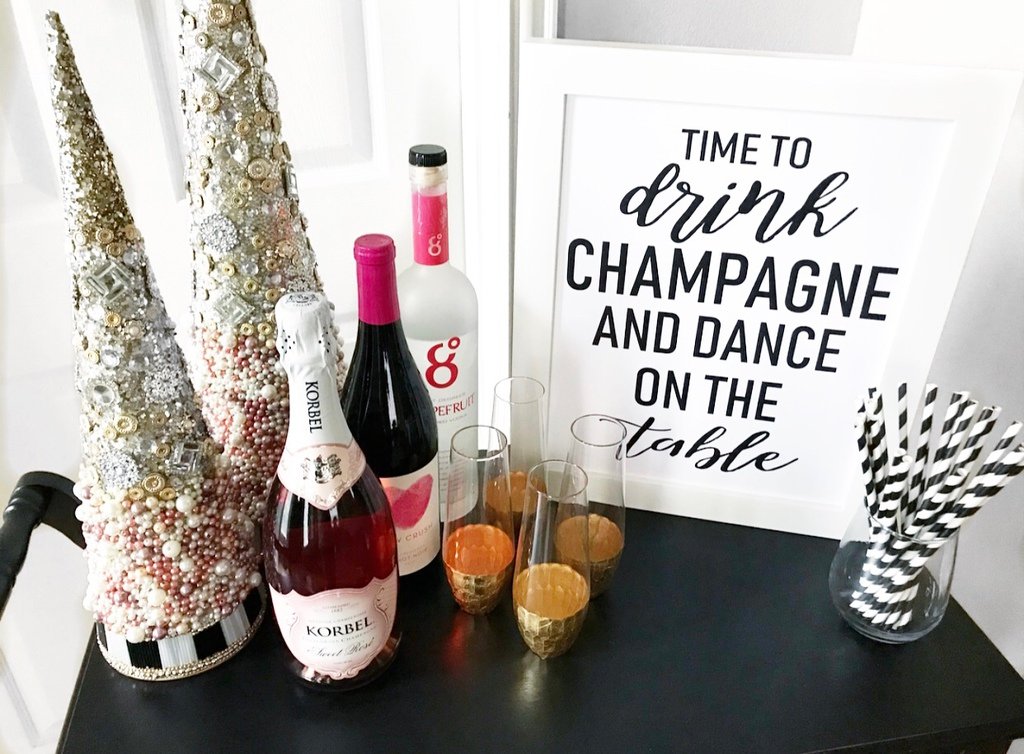 This printable pretty much describes how I expect the night to go…..although a kid friendly living room dance party is probably more accurate!  This would be cute set out on a bar cart, table or counter with the drinks. 
Simply click on the files above to download, save and print.  I have them available in 11×14 (pictured) or 8×10.  If you prefer, I often send mine off to a local print shop, Office Max, Walmart, Walgreens or Costco.  Most have one hour printing options as well.
I thought these "midnight kisses" were cute for the kids.  This is a 5×7 with a line down the middle for you to fold and set it out with Hershey's kisses.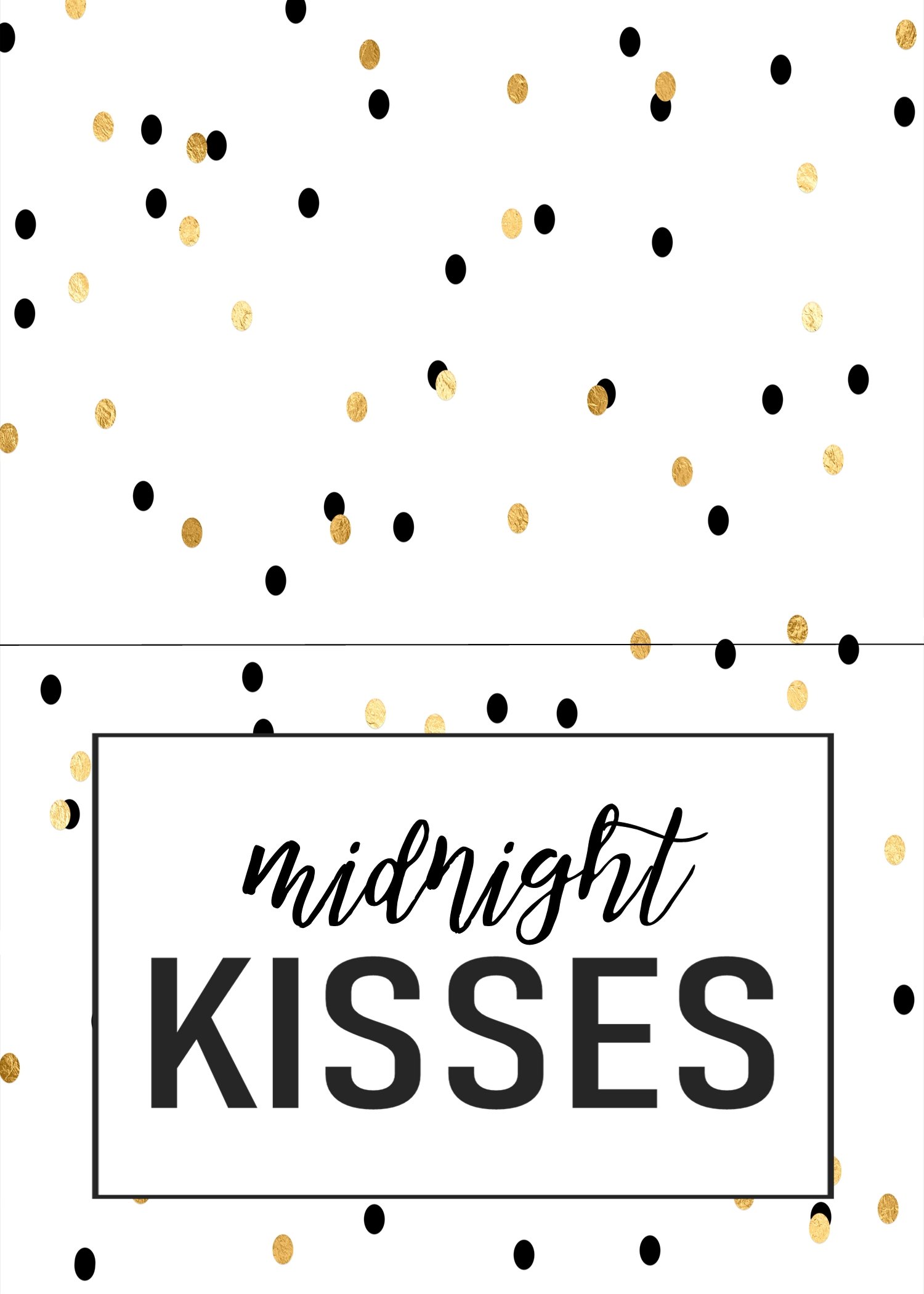 And this "cheers to the new year" printable is the same type of printable and would be cute set out anywhere! 
Bar Ware
Fun glassware and accessories always sets the tone for a party, so I've linked some favorites below!
Regardless of your plans, I hope you take time to reflect on this past year, make goals and plans for the next and take stock of all you have to be grateful for!  Celebrate BIG friends!  Cheers to a new year! 
Shop the Post