Who's up for a wine tasting?
My sweet friends at Burklee Hill Vineyards sent me several wines to try and per the norm, we needed to make it an event!  Because who can taste wines effectively without a spread of cheese, meats and treats?!
We are not fancy over here, so while this spread looks pretty, it was also SUPER easy to put together!  This is something you could easily recreate if you have friends over for your own wine tasting, a party, bridal or baby shower!
So grab a glass and let's put together a little spread and taste some delicious wine!!
Supplies for your Table:
A roll of craft paper-I ordered this one from Amazon
Scissors and painter's tape
A sharpie or marker for labeling your food on the craft paper
Plates, platters, trays, bowls, etc. for your food
Fresh or faux greenery or flowers for the table- I used this faux eucalyptus  
Directions:
Roll your craft paper down the middle of your table.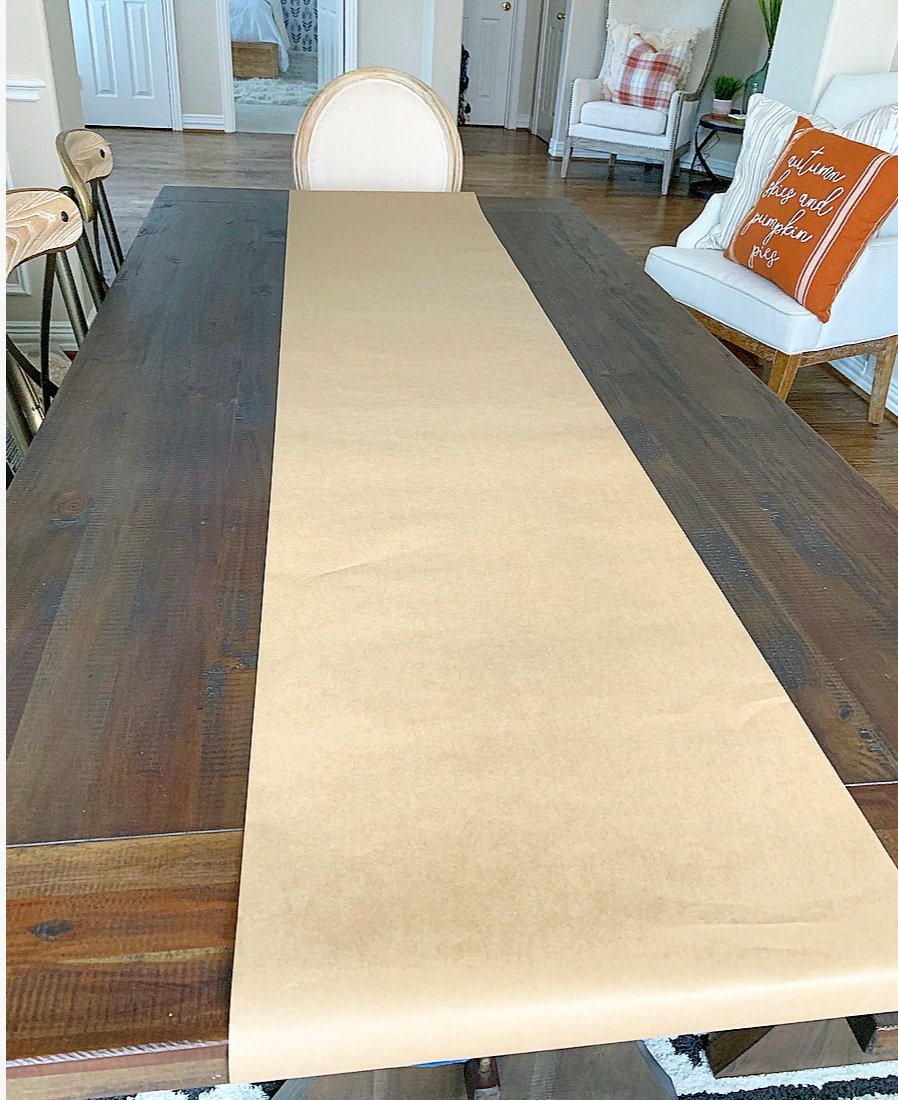 Cut a strip long enough that it can be taped down with painters' tape underneath your table.
Place your plates, trays, bowls, etc. where you would like for them to go.
Use your sharpie to label your foods!  I generally skip labeling foods that are obvious (strawberries and grapes, for example!) but I would definitely label your meats, cheeses and dips!
Now, for the wines….
Burklee Hill Rose'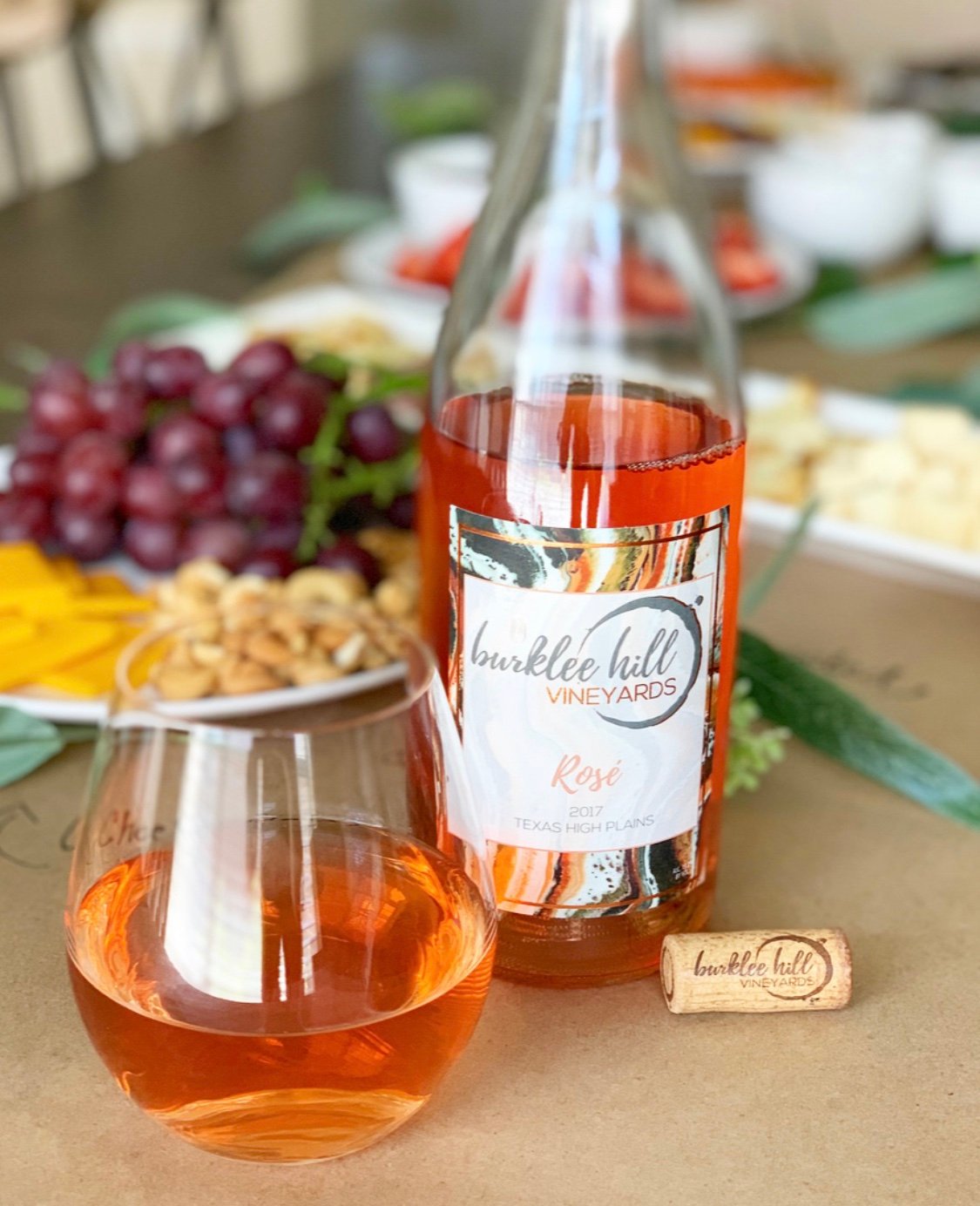 In the Texas heat, Rose is always my wine of choice!  This wine is perfect for lighter dishes and to sip poolside or out on the patio!
You can find this delicious Rose here. 
Burklee Hill FM 303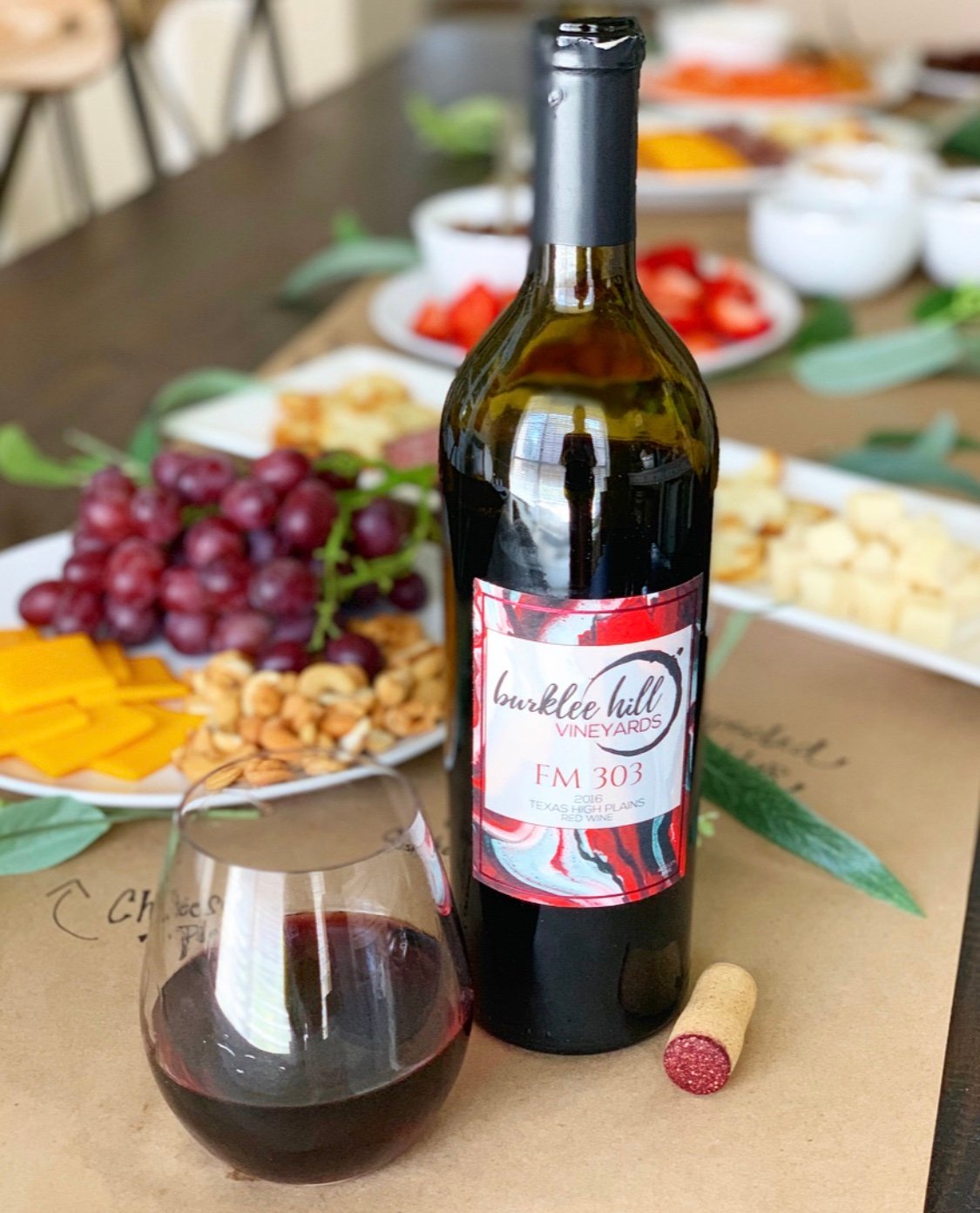 If given the choice of a red or white wine, I am a red wine girl 99% of the time!  This FM 303 is a blend of 55% Merlot and 45% Malbec.  It is a dry wine with notes of cherry and plum, with some spice and oak in the mix!  It is perfect with a steak dinner or an Italian dish.  My girlfriend Jana and I finished this one by ourselves!
You can find it here. 
Burklee Hill GSM
This dry red is a blend of 41% Mourvèdre, 34% Grenache and 25% Syrah.  Burklee Hill uses a special clay-aging technique to give this wine earthy tones and a complex structure.  It is perfect for pairing with BBQ, sausage, or mushroom dishes.   I don't claim to understand the process, but I did love this unique blend!
Find it here. 
Food Ideas for your Wine Tasting
As mentioned above, these wines pair well with specific types of dishes if you are serving them for a dinner.
If you are wanting to do a tasting, a spread with different bites, like the one above, is super easy!
A few ideas for your spread:
Cheeses
Crackers, pretzel thins, bite sized breads
Fruits like strawberries, grapes, cherries and apples
Meats like salami and sausages
Chocolate hummus with strawberries and pretzels
The three ingredient Trader Joe's dip, found here
Hummus with bread or vegetables
Nuts….Trader Joe's truffle almonds are one of my FAVES!
Caprese skewers, like mine I shared here. 
Pickles and olives
Bite sized sausage cups like the ones I shared here
Sweet treats like chocolates and cheesecake bites
Many stores have pre-packaged meat and cheese trays you can take out of the plastic and arrange on a platter for a prettier look!  Be sure to have small plates, napkins and the proper utensils for each dish!  Having small bites of lots of different things is one of my favorite ways to eat!
You can order Burklee Hill wines via their website here or find a list of stores that carry their wines here.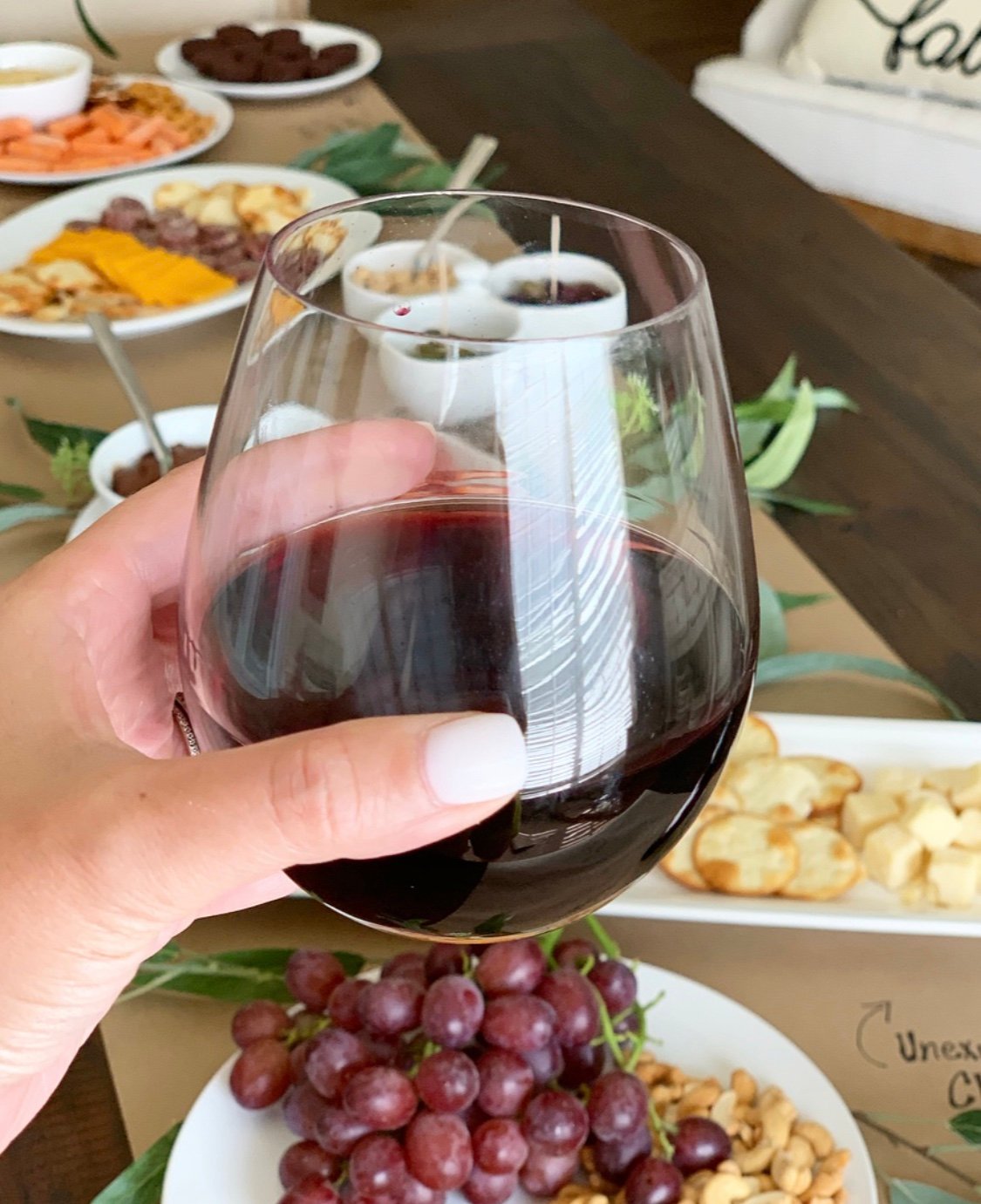 I hope these tips were helpful should you want to host a little wine tasting of your own!  Cheers!

Shop the Post: