These dip dye watermelon tees were so fun to make!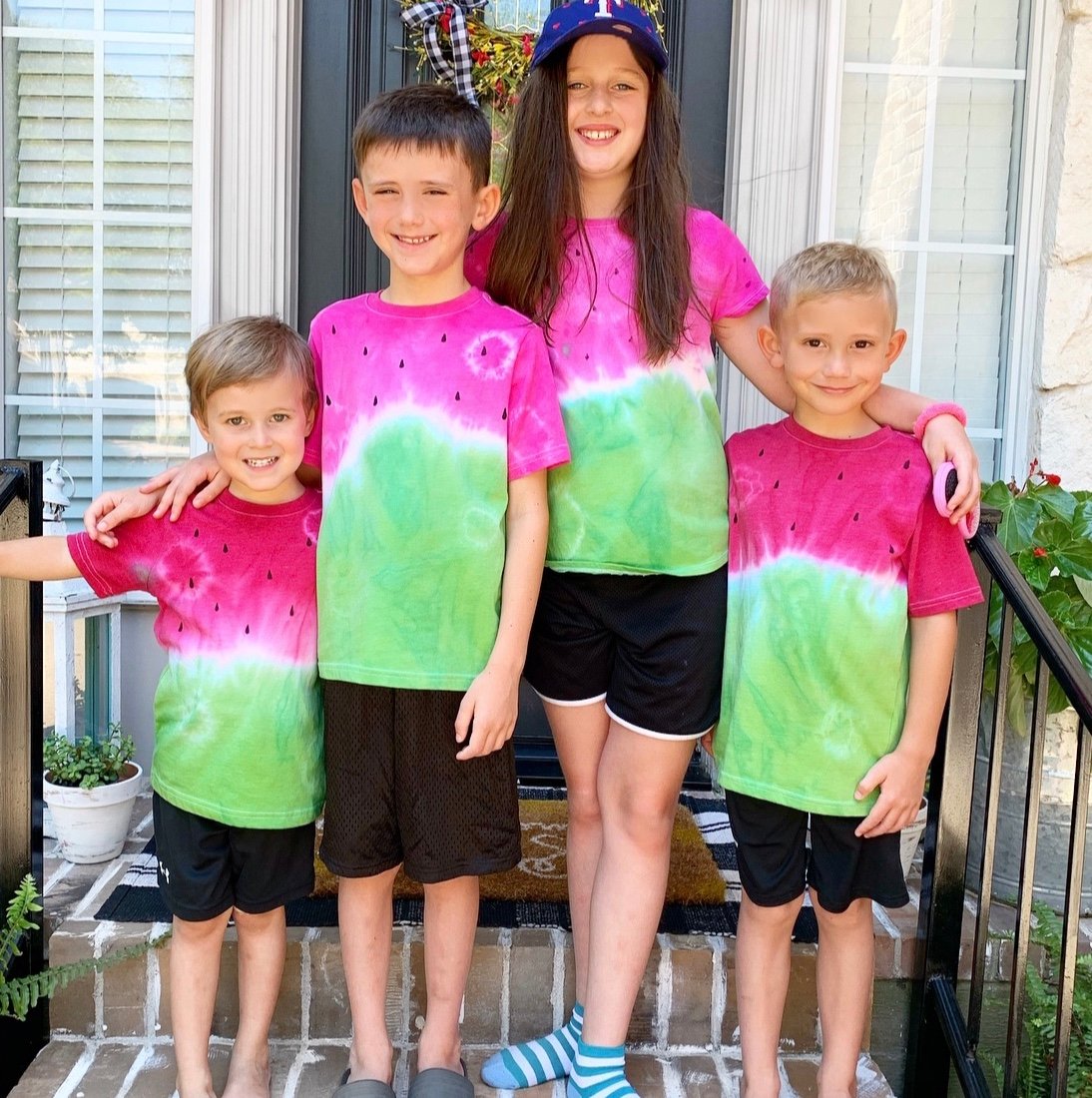 Last week we hosted a few nights of cousin camp with my neice and nephew. We decided to get crafty with these matching tees that were easy to make and less messy, in my opinion, than the traditional tie dye method with squirt bottles.
Plus, is it really camp if you don't go home with a souvenier tee?
Supplies Needed:
Crafting paper or Wrapping paper- optional, but makes cleanup easy
White tees- We grabbed THESE.
Fabric dye-We bought THIS fabric dye in green, hot pink and red
One longer shallow tub (like one for storing items under the bed)-You can make these without this tub, but this made it very easy!
Smaller storage or bowls for the dye
3-4 Pairs of disposable gloves
Black fabric marker for seeds-optional
Small rubber bands-optional
Dip Dye Directions:
I recommend doing this outdoors as the dye easily stains. I wrapped a table in our backyard with brown crafting paper so that drips did not go directly on our table.
If you want to make rings or designs on your tee, use your rubber bands to gather small areas of fabric and tie them up based on the look you want.
Take your smaller containers and place them in your larger containers. Mix the dyes, placing one color per smaller tub.
Put on gloves and place the top half of your tee in the red or pink dye. Leave a small space that will remain white and dip the lower half in green. We left ours in the dye for about 30 minutes.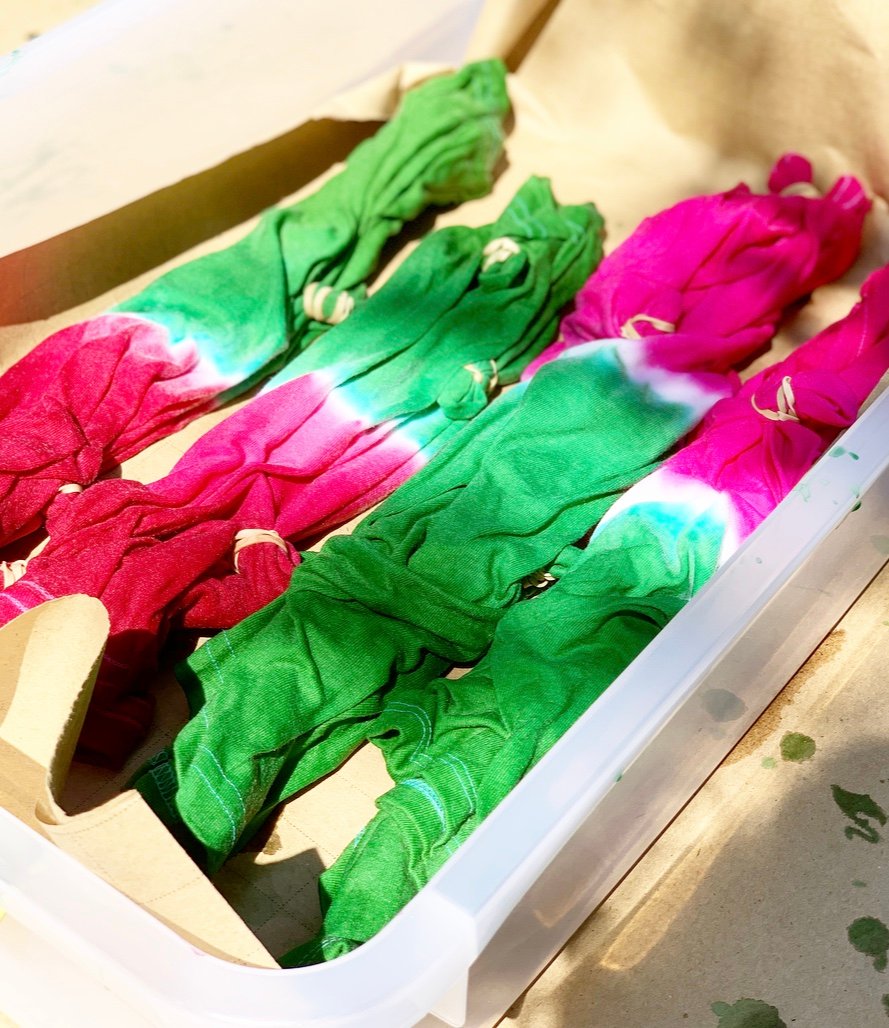 Then carefully take the shirts out, making sure the two ends do not touch. Lay them out to dry. We let our shirts sit out in the sun for about 6 hours.
Bring your shirts inside and run them under water until the water runs clear. Wash just the shirts in the washing machine, not adding any other items, as the dye may still run. I washed them in cold, on the gentle cycle.
Hang dry or dry in the dryer. I threw them in the dryer! I am sometimes impatient! Haha!
Once they are dry you may choose to add watermelon seeds with a black fabric marker. Be sure to test your marker on paper before using it on your shirt.
These dip dye watermelon tees were SO fun to make and turned out really cute! We will definitely be making some again with different colors soon!
Sharing is caring! Feel free to pin this image: