I'm excited to share some bathroom organization today!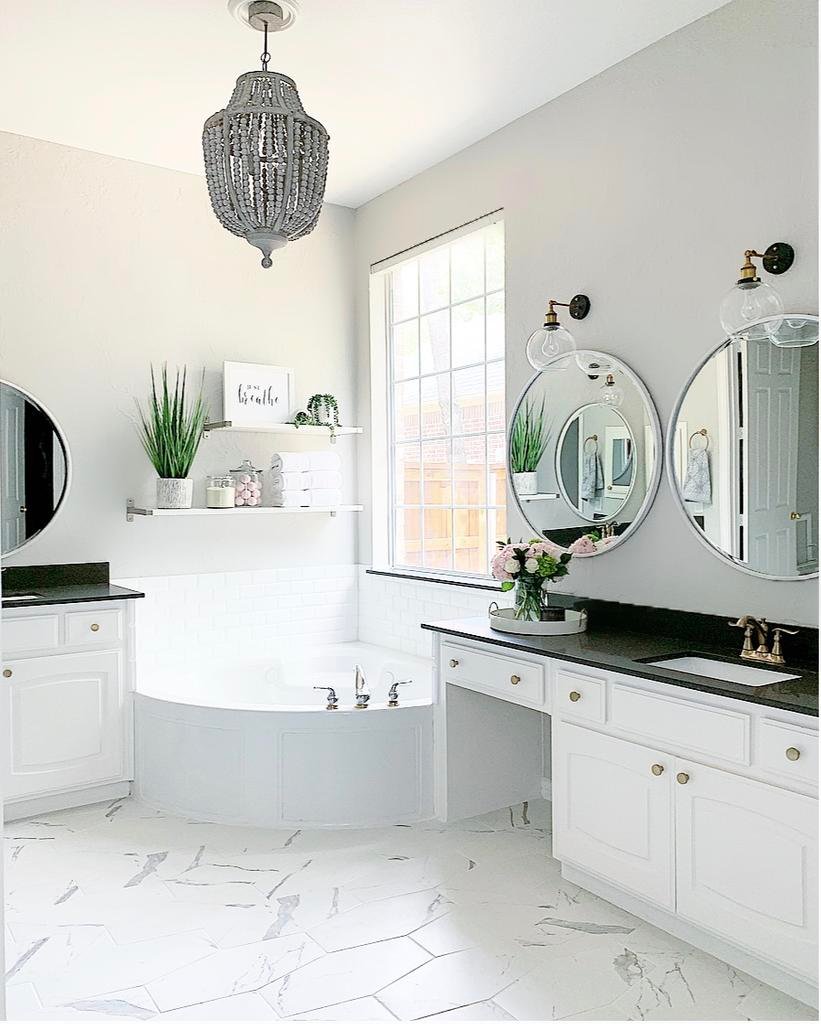 If you remember, we gave our master bathroom a makeover around this time last year! It looked like this before!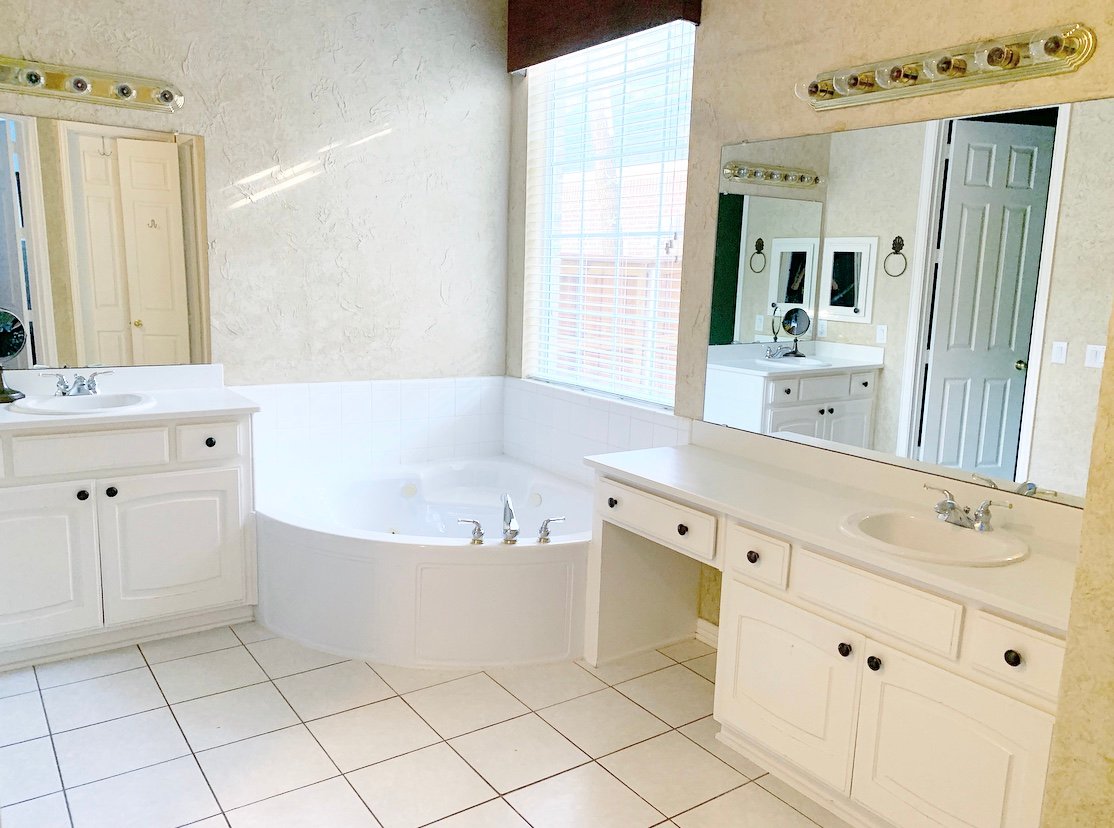 1999 called and wanted their bathroom back….and we were happy to oblige! At that time I purged a LOT of unnescessary items from this room. I mean, how many almost empty Bath and Body Works lotions does one girl need?!? I have done a fairly good job of keeping it organized since, but for some reason this seems to be the messiest room in my house most of the time!! When I saw that The Home Edit and iDesign had partnered with The Container Store on a line of bathroom organization products, I knew I had to check it out!!
Talk about the dream team of organization!! In true The Home Edit fashion, I started by completely clearing out the drawers in my vanity for a clean slate.
For my drawers I grabbed this 5 piece drawer organizer kit found HERE and this expandable organizer HERE that slides to fit the size of your space.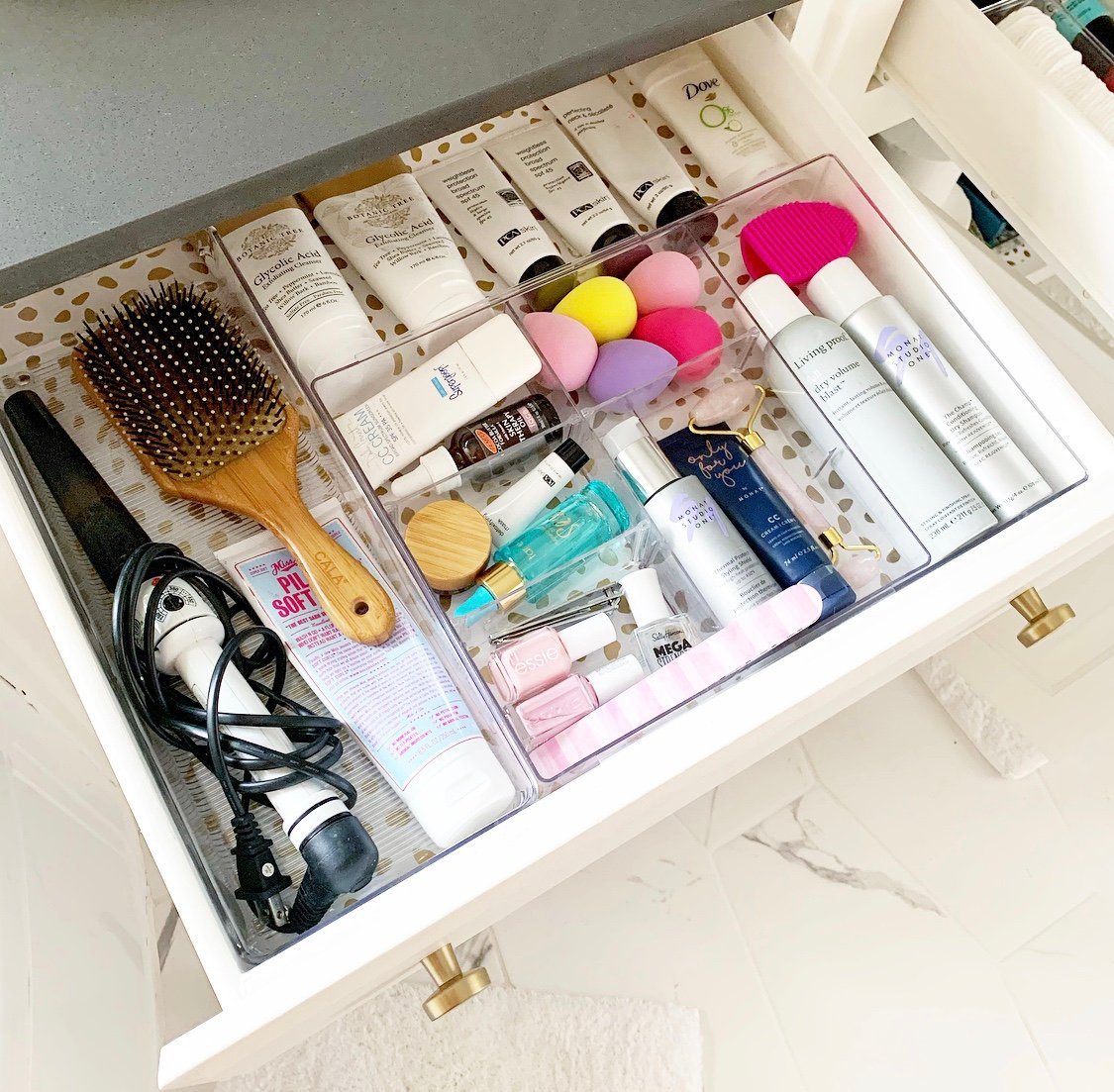 I love that everything has a place, and I can easily see it all! Otherwise, this drawer can quickly become a catch all!
Organized drawers make me happy!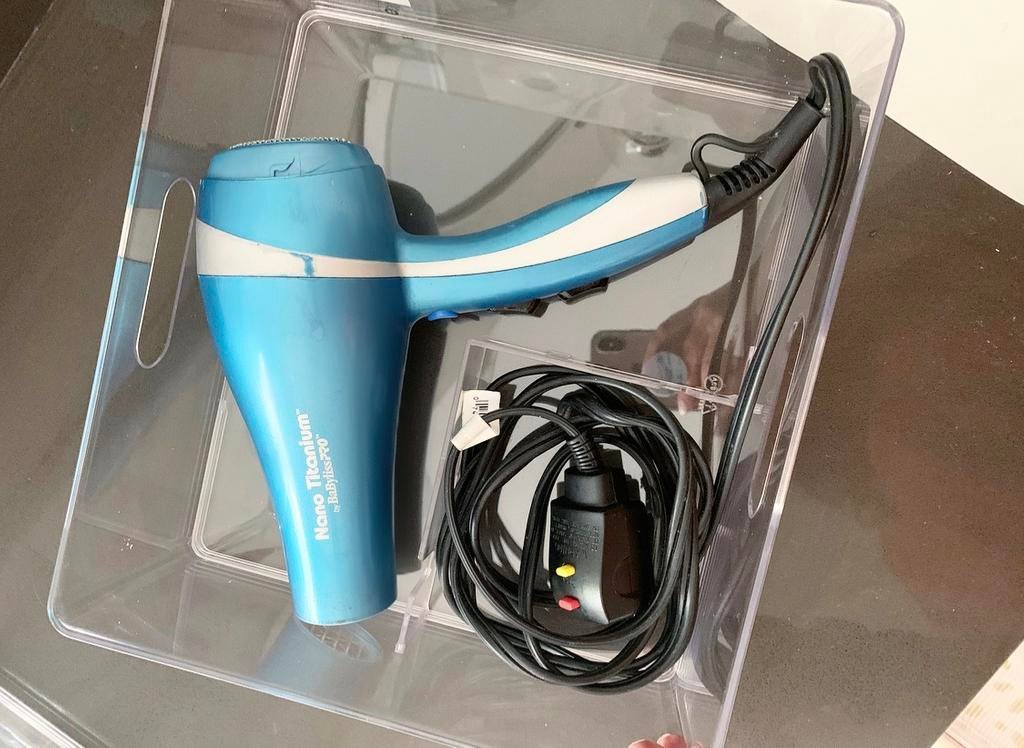 This stackable hair dryer organizer (found HERE) also helps to contain your hair dryer with a specific spot to wrap the cord.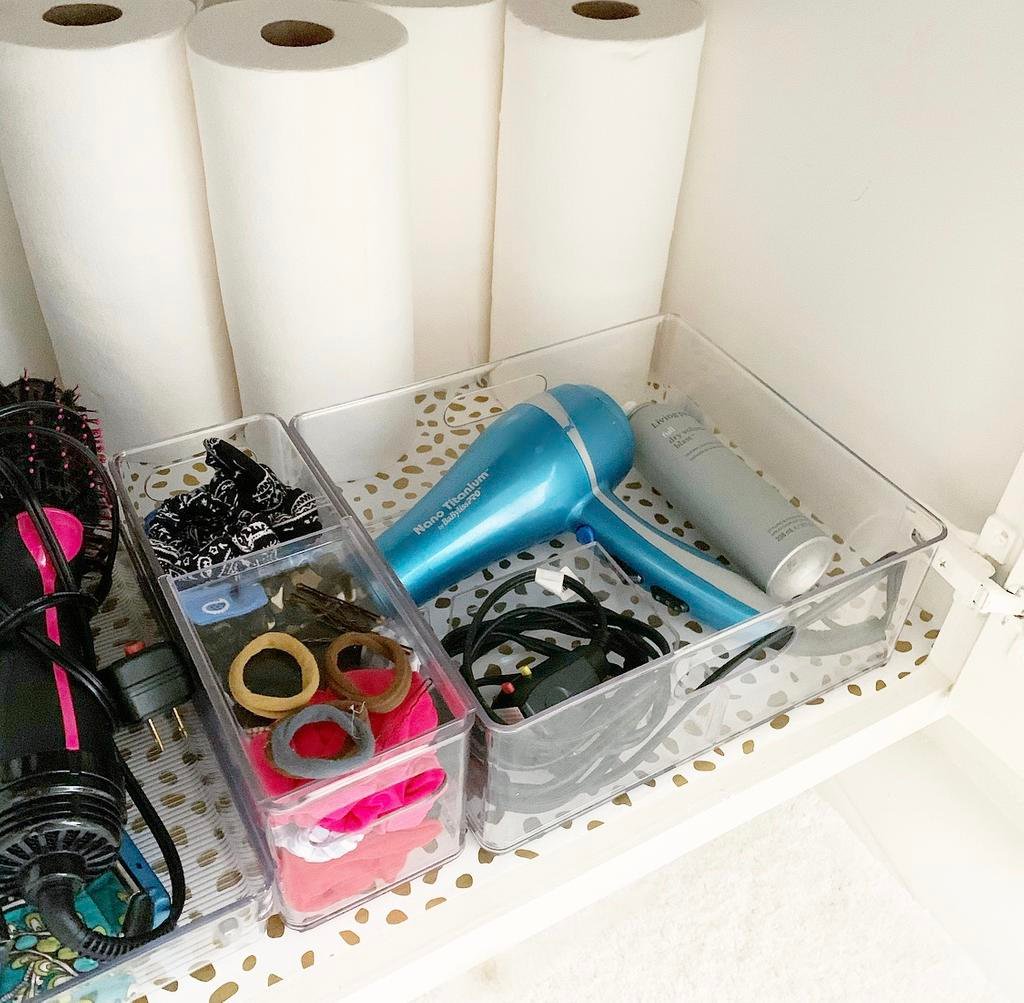 The bin next to it (found HERE) is great for hair accessories, and has a sliding tray on top that works perfectly for hair ties and bobby pins.
It's amazing how much more effectively you can use your space when everything has a place!
This 2 tier organizer (found HERE) is also ideal when you don't have a ton of counter space! Storage on either side, on top and below!
This is where I start my day, so having it clean and organized sets the morning off right!
To shop the entire line of bathroom organization from The Home Edit and iDesign click HERE.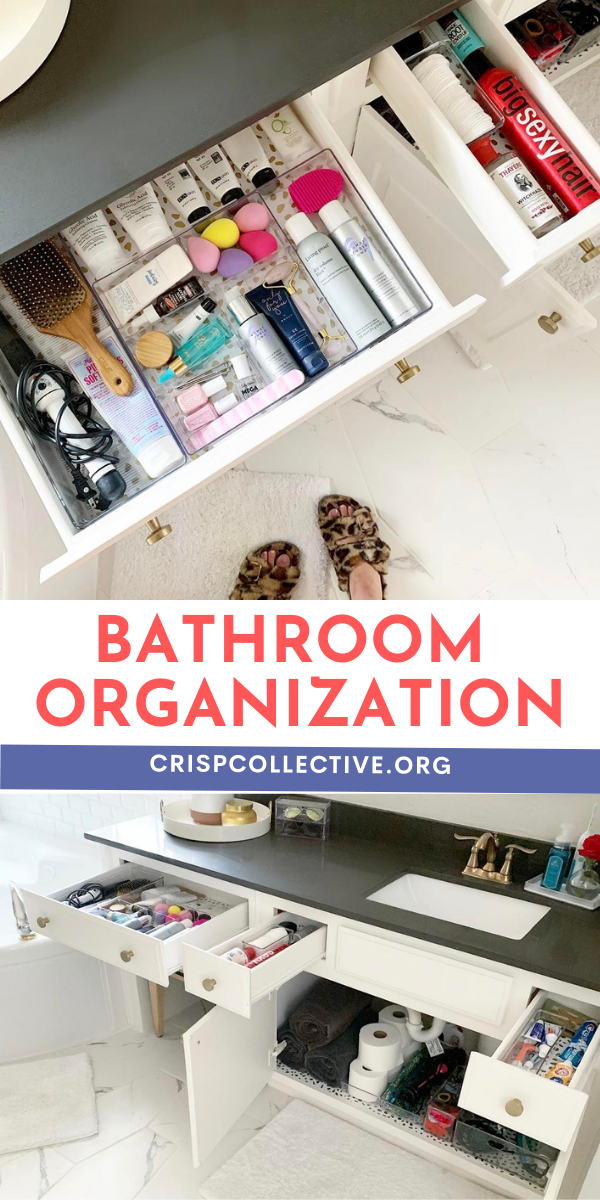 This post was sponsored by The Container Store, but all opinions are my own.