Today we're adding gift wrap organization to your holiday to do list!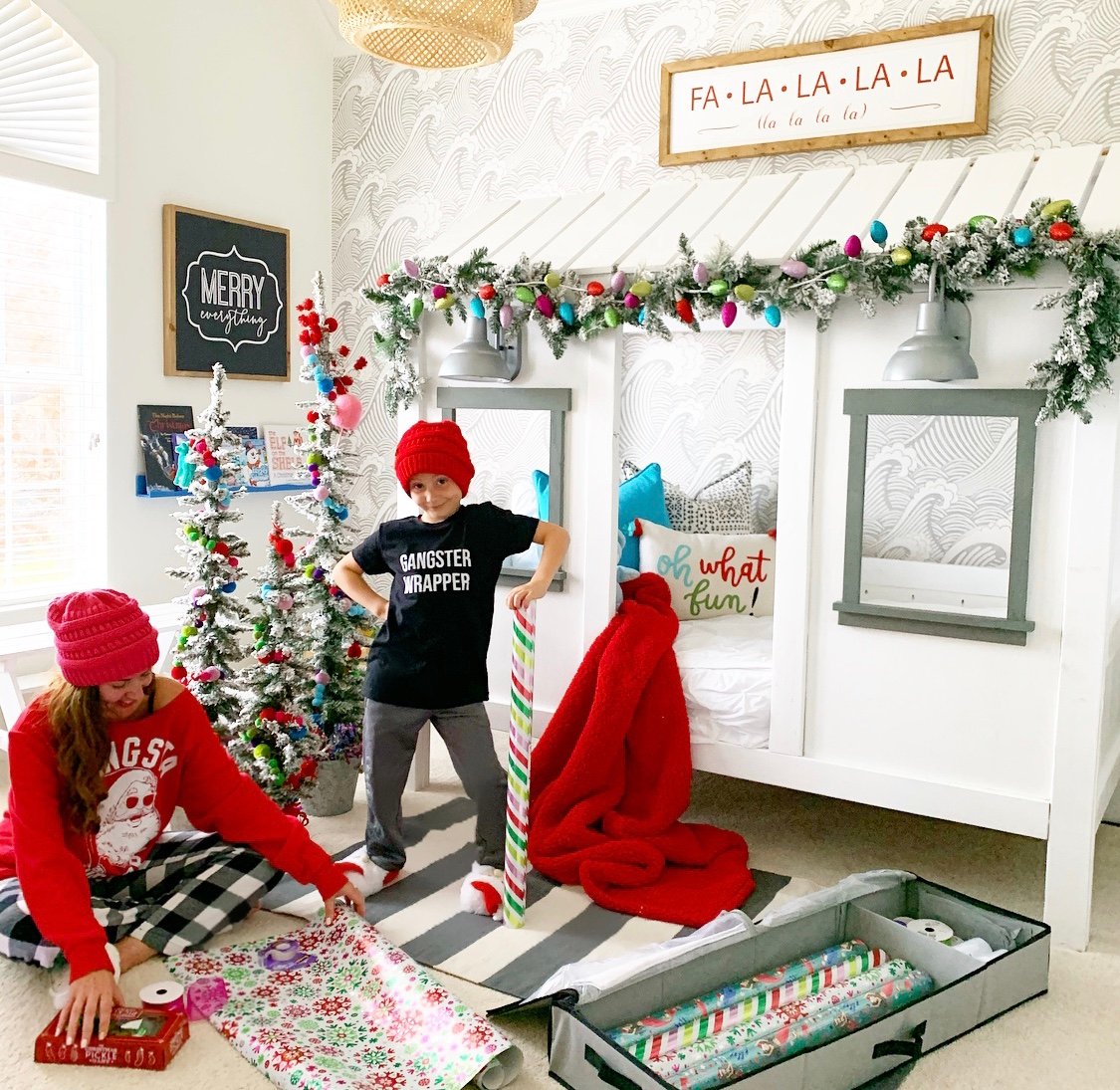 Are you a gangsta wrapper or could your gift wrap game use a little help? I am honestly not very good at wrapping gifts, despite my overflowing closet full of wrapping paper, tissue paper, bags and ribbons. I have been known to misjudge the amount of paper needed on a box and have had to add a sad second square after the fact….it's what's on the inside that counts anyway, right?
Gift Wrap Organization
But in an effort to do better this year, I decided to start by getting organized. The holidays can be a busy time, so taking just a few minutes to organize something as simple as your gift wrap can make the task of wrapping gifts go much smoother! I found THIS wrapping paper organizer at The Container Store.
It has space to hold up to 24 rolls of wrapping paper, along with pockets and compartments for tissue paper, scissors, bags, and tape. The best part is it easily slides under a bed or into a closet when you are done, or can be folded flat when empty….and it is just $19.99!
Find this organizer HERE.
You can also click any of the images below for more organizational options:
Wrapping Paper
The Container Store also has some really fun, unique wrapping paper. Click any of the images below to be taken to that paper on the site.
Sounds simple, but I hope organizing your gift wrap makes wrapping your gifts this year a little less stressful! But remember, if you get to my gift and want to just use a bag, I won't mind!
This post was sponsored by The Container Store, but all opinions are my own.