Bringing some refrigerator organization to you today because mine was in serious need of help….
Before:
We are about to start demo on our kitchen….in fact, there is a new fridge sitting out in our garage….but I decided this mess could not wait! These items will have to be moved over to the new fridge, so they might as well be organized! I cannot WAIT to have two functioning refrigerators, as space is tight here!! Here are the steps I followed to get this space into shape!
Step 1:
Take EVERYTHING out, yes everything!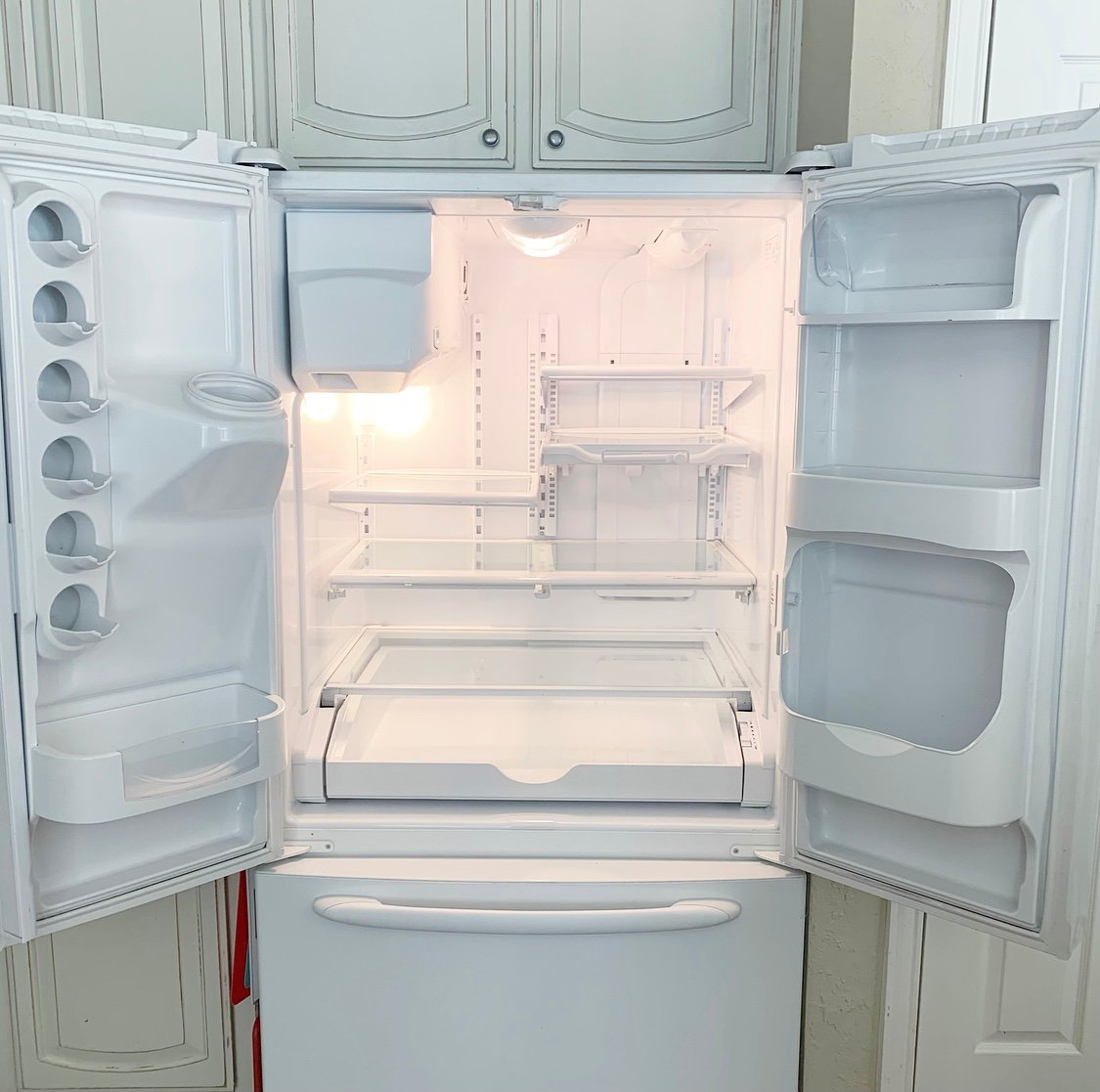 Wipe down all surfaces in your fridge. This will also force you to work quickly so items don't spoil.
Step 2:
Sort and group all items.
There was no rhyme or reason in here before. I found I had the same things in several spots, which is probably how I ended up with multiples I didn't need in the first place!! I threw away several things that were expired and grouped sauces, salad dressings, jelly, etc. so that I could find it all easily. I use one of my drawers for fruit and veggies and the other for meats and cheeses.
Step 3:
Use simple storage solutions.
https://rstyle.me/+jhEzklrfWdLowZ6C0afzUQ
Marie Kondo just came out with a beautiful line at The Container Store. I grabbed several pieces to help me organize the fridge.
I LOVE this egg holder and the double bottle holder. Pretty and functional!
These containers come with bamboo lids that are airtight, making them perfect for food storage. I also used this berry colander with draiage holes and an attached tray for strawberries and blueberries!
I also grabbed these labels!
AFTER:
Clean and WAY more functional!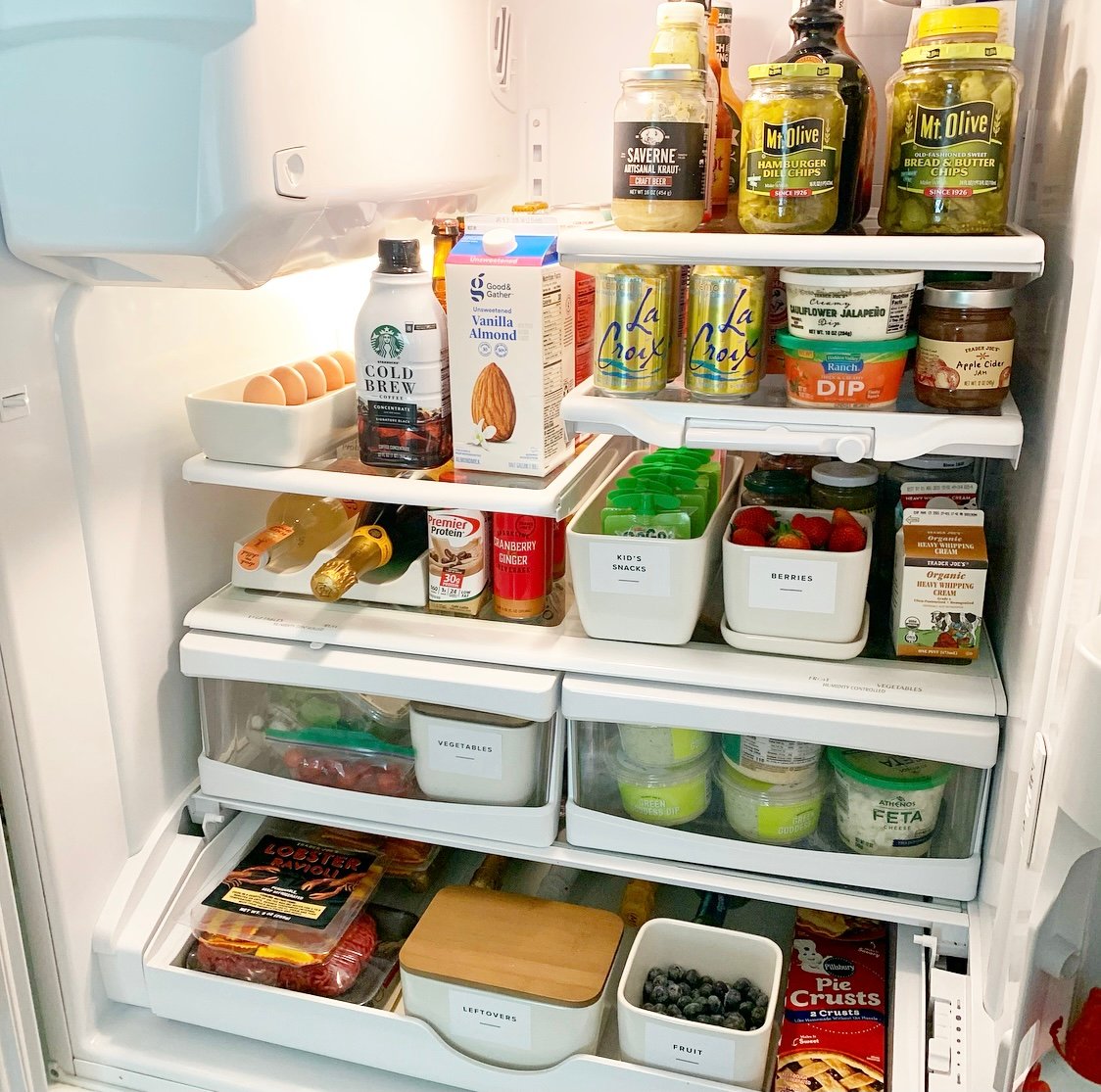 It may sound crazy, but I feel much more calm opening the doors to my fridge now that everything has a place!
This project took about an hour from start to finish. I feel sure this refrigerator organization will save me time and money….and maybe a little of my sanity!
You can find more pretty pieces from Marie Kondo's line at The Container Store by clicking any of the images below:
https://rstyle.me/+jhEzklrfWdLowZ6C0afzUQ
This post was sponsored by The Container Store, but all opinions are my own.