This week I teamed up with my girlfriend Megan to share my anti-aging skincare routine that she designed for me!
Meg has been a licensed medical aesthitician for 20 years….and she's been my best friend since we were 12! When I asked on Instagram you guys had SO many skincare questions for her! While we can't tackle them all today, we decided to start with sharing my skincare routine that focuses on anti-aging and give you some tips and product suggestions that hopefully will help you as you strive to make your skin the healthiest it can be!
How do I layer my products?
No matter what products you are currently using, Meg recommends layering products from lightest to heaviest. Starting with cleansers and toners, then your serums, and ending with your heavier creams. This is the most effective order to get the most out of your products!
My 5 Step Morning Skincare Routine
Step 1: Cleanser
I use this cleanser from PCA, and I LOVE it!
You can find it HERE. Use code CRISP20 for 20% off at checkout and FREE shipping.
Meg says that while higher end cleansers may feel better on your skin, your cleanser is one place where you can use a budget-friendly drugstore option.
This CereVe is one drug store budget option that she recommends. Find it HERE and HERE.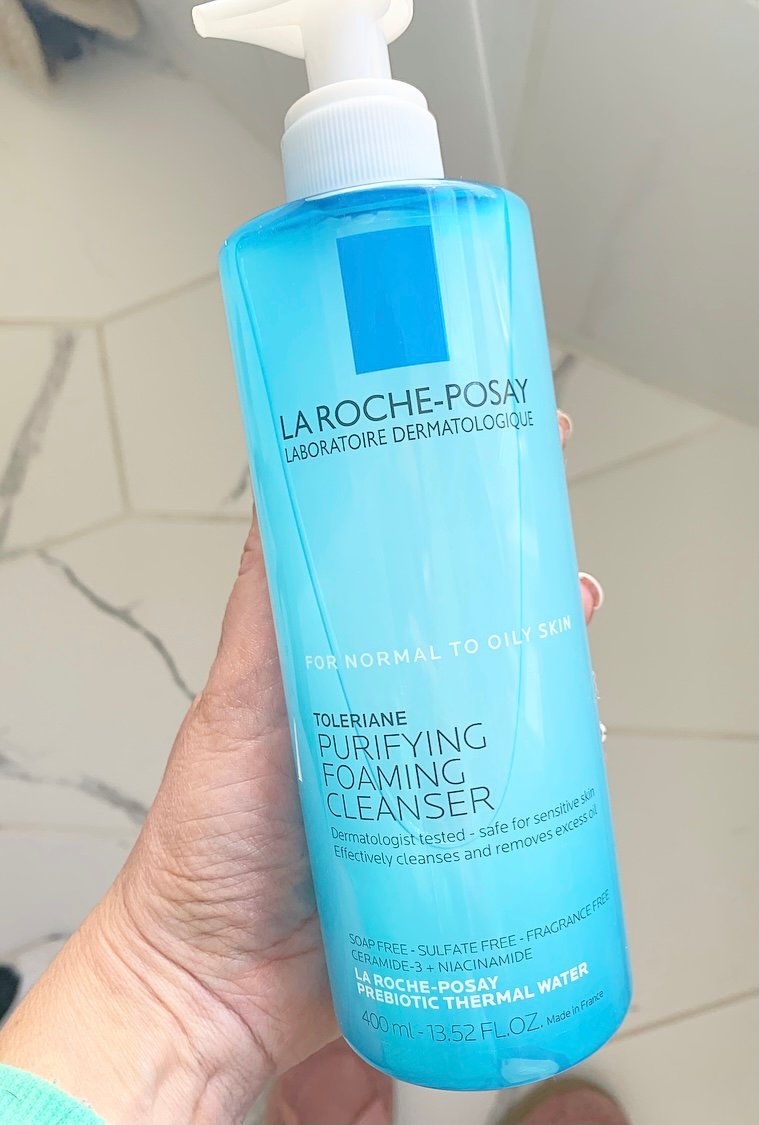 As is this! Find it HERE and HERE.
Step 2: PCA Rejuvenating Serum
This is probably my favorite because of how great it feels on my skin!
This product helps prevent and reduce the signs of aging and leaves your skin glowing.
You can get 20% off and FREE shipping at checkout using code CRISP20 HERE.
Step 3: Vitamin C and E Advanced
Vitamin C is an antioxident that is SO important for helping with discoloration, fine lines and wrinkles. This is one of the products where Meg says you need to spend the money to buy from a quality line to actually see the benefits. This product burns a little at first, but that means it's working, and I 100% have seen improvement from using it daily!
I use this one from PCA.
You can use code CRISP20 to get it for 20% off with FREE shipping HERE.
Step 4: Eye gel
This helps with puffiness, under eye circles, fine lines and wrinkles. Place it under your eyes and on your eye lids!
I like the way a gel feels and absorbs over a cream version, so I use this one!
You can grab it for 20% off with FREE shipping with code CRISP20 HERE.
If you prefer a cream, this one that Meg uses has orange stem cell extract and a product that mimics Vitamin C but is safe for the eye area.
You can find it HERE.
Use CRISP20 for 20% off and FREE shipping at checkout!
Step 5: Moisturier with SPF
SPF is a MUST! The sun ages our skin more and faster than anything else! It is SO important that your morning moisturizer contain spf.
I use this one from PCA. It is lightweight and blends easily.
Grab it for 20% off HERE with code CRISP20.
Your moisturizer is another place in your skincare routine where you can choose a more budget friendly option, as long as it contains spf.
This CereVe moisturizer HERE and HERE.
and this La Roche-Posay is also a great budget friendly option! Find it HERE.
Recap:

My 5 Step Nightime Routine
The nightime routine is very similar with the addition of a few products!
Step 1: Clense and DOUBLE cleanse!!
This is a MUST!!! The first cleanse just get the makeup and dirt off, the second cleanse actually cleans your skin.
See above for the cleanser I use and some budget friendly options!
Step 2: Rejuvenating Serum
Same one from my morning routine above!
Step 3: Retinol
EVERY skin type needs to be using retinol within your routine. Anti-aging, acne, pigmentation…..retinol exfoliates the skin and stimulates the growth of new, healthy skin cells. If this is not already part of your skincare routine, it needs to be!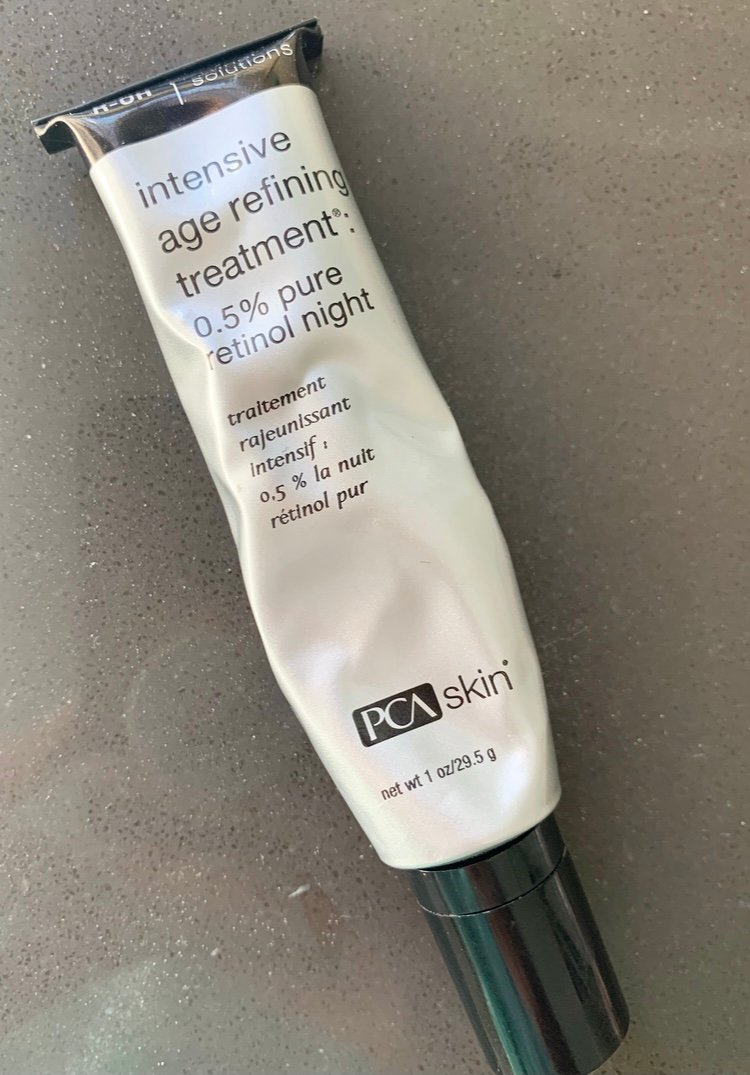 I use this .5%. If you have sensitive skin, you may want to start with .3%. You want to SLOWLY incorporate this into your routine and work up to using it daily, as it is potent. BE SURE to wear your spf when using retinol because it does make your skin more sensitive to the sun.
This is another product where you want to buy high end to ensure you are getting a quality product.
You can order retinol HERE and use CRISP20 for 20% off and FREE shipping.
Step 4: Eye gel
I use the same gel as my morning routine!
Step 5: Moisturizer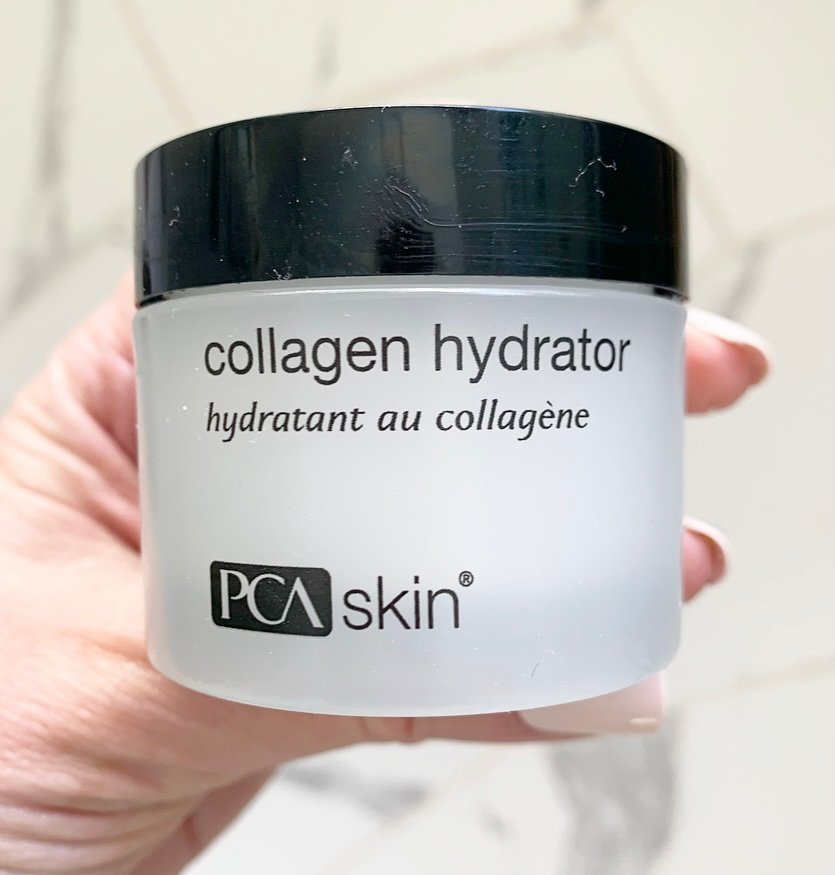 I use this collagen hydrator at night. The difference in your night time moisturizer is that it does not need to include SPF.
Find this one HERE and use CRISP20 to get 20% off and FREE shipping.
Again, this is a place in your routine where you can go with a more budget friendly option! Find one Meg approves HERE.
I hope this has been helpful and Meg and I look forward to answering more questions together soon! If you have specific skincare questions for Meg, feel free to reach to her in her Instagram account HERE. She is happy to help you with any and all qustions you might have about your skin!