Happy Mother's Day!
Today is for ALL the mamas-bio, grand, adopted, foster, step, moms-to-be, mother figures, dog, cat….you ALL deserve to be celebrated! My boys treated me to coffee and a yummy breakfast, and we are prepping to head over to my moms to grill and spend time with the fam! If Mother's Day is a hard day for you for whatever reason, please know you are SO loved!
LAST Day to use my Smallwood Home Code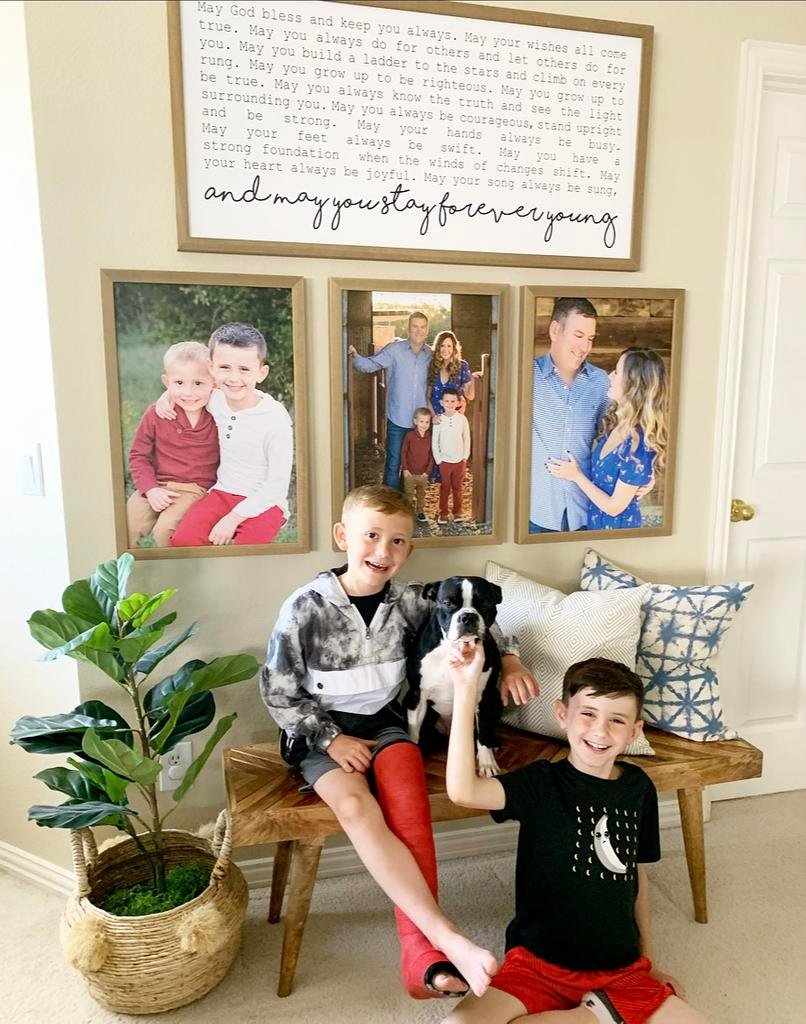 These two are our greatest DIY….tutorial coming soon! Just kidding…NOT that kind of blog!! Haha! I did, however, print another set of family photos and hung them on the little landing at the top of our stairs!
If you have family photos just hanging out on your phone or computer, no time like the present to get them up on your walls instead! Smallwood Home is THE best!
Find more info about their site HERE and use code CRISP20 for 20% off your order (ends 5/9 at midnight!).
5 Lessons I Learned from my Mama
I wrote this post a few years back, but it still ALL rings true today!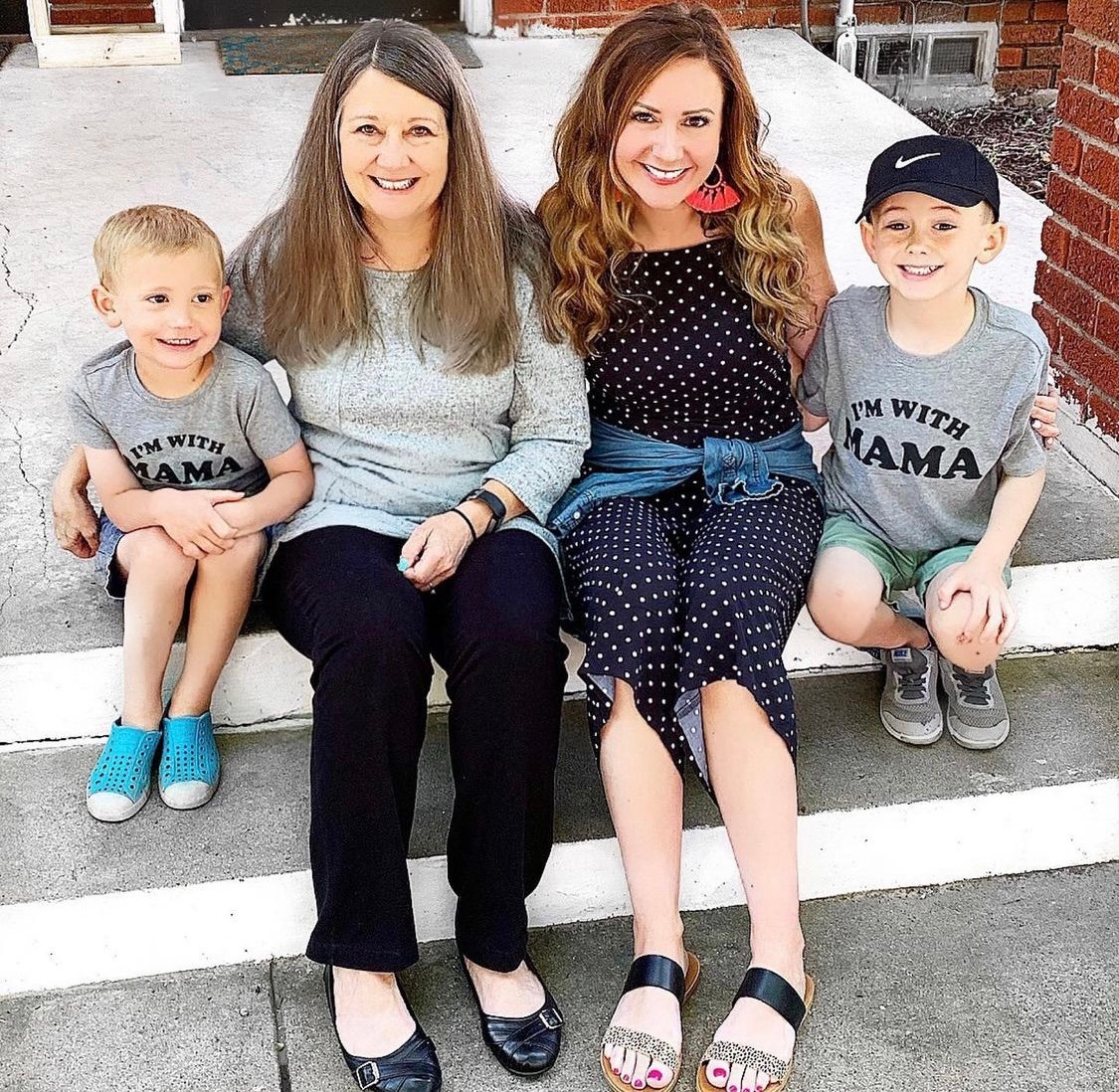 You can find this little tribute HERE.
Love you Mom!
Skinny Jalapeno Watermelon Margarita
I shared this skinny jalapeno watermelon margarita for Cinco de Mayo this week, but it's also a great summer drink!
Find the recipe HERE.
Teeth Whitening
On a random note, I convinced Adam to use Lumineaux whitening strips with me this week! I have used whitening strips before, but he NEVER has! These are the only ones I've tried that don't cause teeth sensitivity, and I like that they use natural ingredients like coconut oil and lemon peel oil instead of peroxide. Wanna see Adam's before and after?!
Amazing, right?! They recommend you use them 4 days in a row, and then just periodically.
You can find them HERE and use CRISP15 for 15% off!
Wishing you a restful Sunday and an amazing week! Don't forget to call your Mom!