I thought it would be fun to start recapping some favorites at the end of each month!  May seems to be jam-packed every year, and this May was no exception!
Favorite Book:  I FINALLY finished, "The Magnolia Story" this month.  Despite it taking me six months (shameful!), it really is a fast read!  The text alternates between Chip and Jo narrating and follows their story from childhood to opening the Silos and Fixer Upper fame.  The twists and turns of their journey and their faith in God is truly inspiring…as if I needed reasons to love these two more!  I highly recommend!  You can find it here.
Favorite Family Moments:  My sweet Logan finished his third year of preschool this month and this Mama was a little emotional about it!  But immediately following his end-of-the-year program we hopped in the car and drove to our happy place, Gulf Shores, Alabama!
We go every year around this time to attend Hangout Music Fest, a big three day concert on the beach.  We have some friends that go with us every year and my in-laws seriously spoil us with meals and entertaining the boys.  We have family time until early afternoon, and then we head to the shows.  It is my favorite week of the year!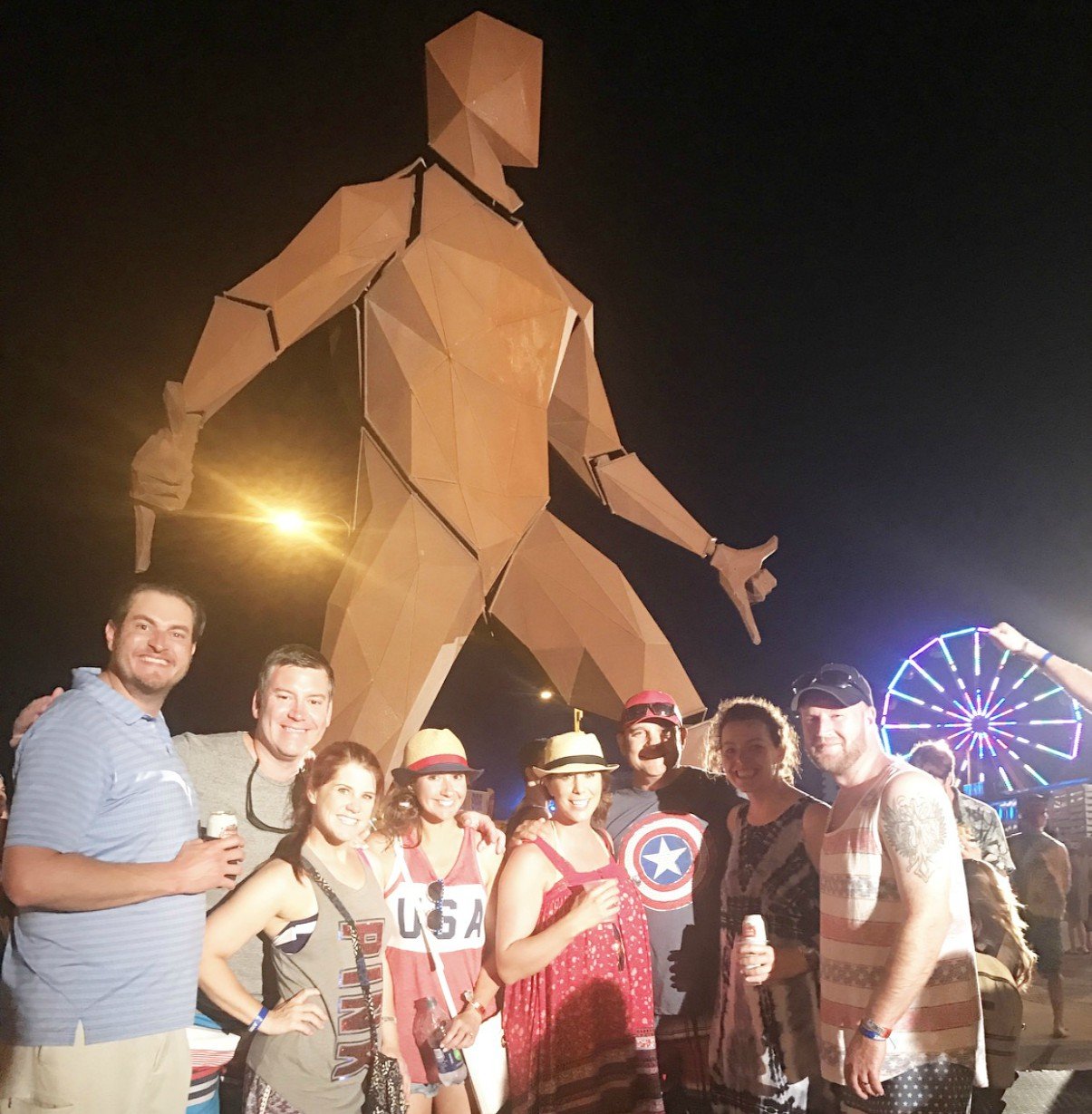 Mumford and Sons was the band I was most excited to see and hearing them live on the beach followed by a firework finale is something I will never forget!  Nor will I forget the joy these two find in playing on the beach and running out into the "big water."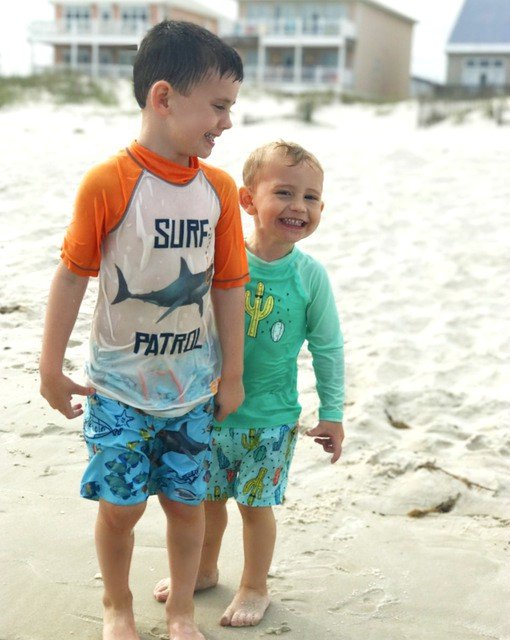 Favorite Recipe:  I shared this watermelon lemonade slush that will definitely be a staple at our house all summer long.
Favorite Meal:  My inlaws made this low country boil when we were at the beach for my brother-in-law's birthday!  Crawfish, shrimp, corn, potatoes, sausage, mushrooms, onions….seriously amazing!
Readers' Favorite Blog Post:  Mother's Day Mom-osa Bar with free printables…this is perfect for a baby shower too!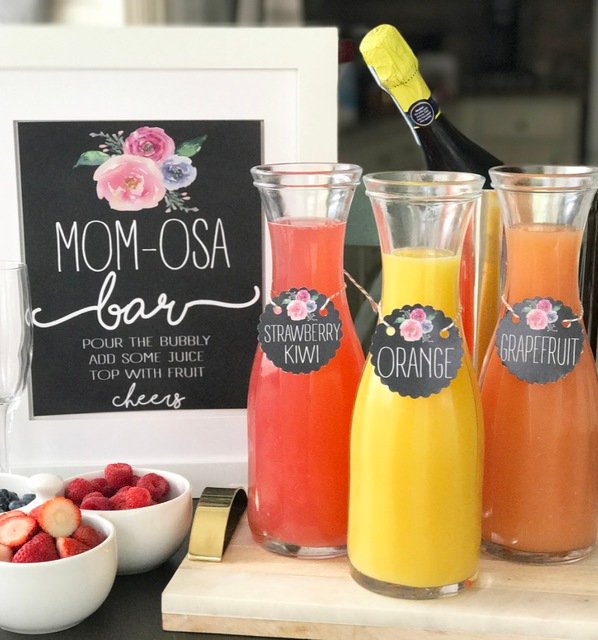 My Favorite Blog Post:  5 Things My Mama Taught Me
Favorite Home Project:  This month was so busy that we really did not do much around the house, but I did decorate some spaces for spring!
You can see more of my May Flowers here.
Favorite Home Buy:  After putting many bandaids on our old coffee maker, I finally just gave in and bought a new one!
This Keurig comes in 10 color options and is currently on sale here.  I also love this coffee sign my sweet friend Beth sent me from Cedars and Grace Co!
Favorite Closet Purchase:  What can I say?  I love big bows, and I cannot lie!
I would show you these fun sandals on my feet, but Mama is in serious need of a pedicure!   You can find these cuties here.
Favorite TV Show:  My hubby and I were big "Breaking Bad" fans so we have enjoyed watching the prequel spinoff,  "Better Call Saul" on AMC this month.  We don't watch much TV, but this is a show we always watch together, and there were definitely some nail-biting twists this season!
What I Look Forward to in June: Swimming, Camps, Play dates, Family time, and alllll the summer fun!
I can't thank you enough for reading!  I hope May was a wonderful month, and that June is full of adventure!