Let's celebrate Dad with a manly moscow mule!
It's Father's Day weekend and time to applaud all those amazing Dads in our lives!  We will celebrate with my family on Sunday, so I wanted to put together a little cocktail with my hubby, an awesome Dad to our two boys, in mind!
We love moscow mules at our house!  If you've never had one, a traditional mule is made with ginger beer, vodka and lime juice, served over ice, usually in a chilled copper mug!  And of course, there are a million ways to tweak that recipe to add in other flavors.  Around Christmas we made this Cranberry version.  For summer I have seen peach, pineapple and even watermelon Moscow Mules, all refreshing and delicious!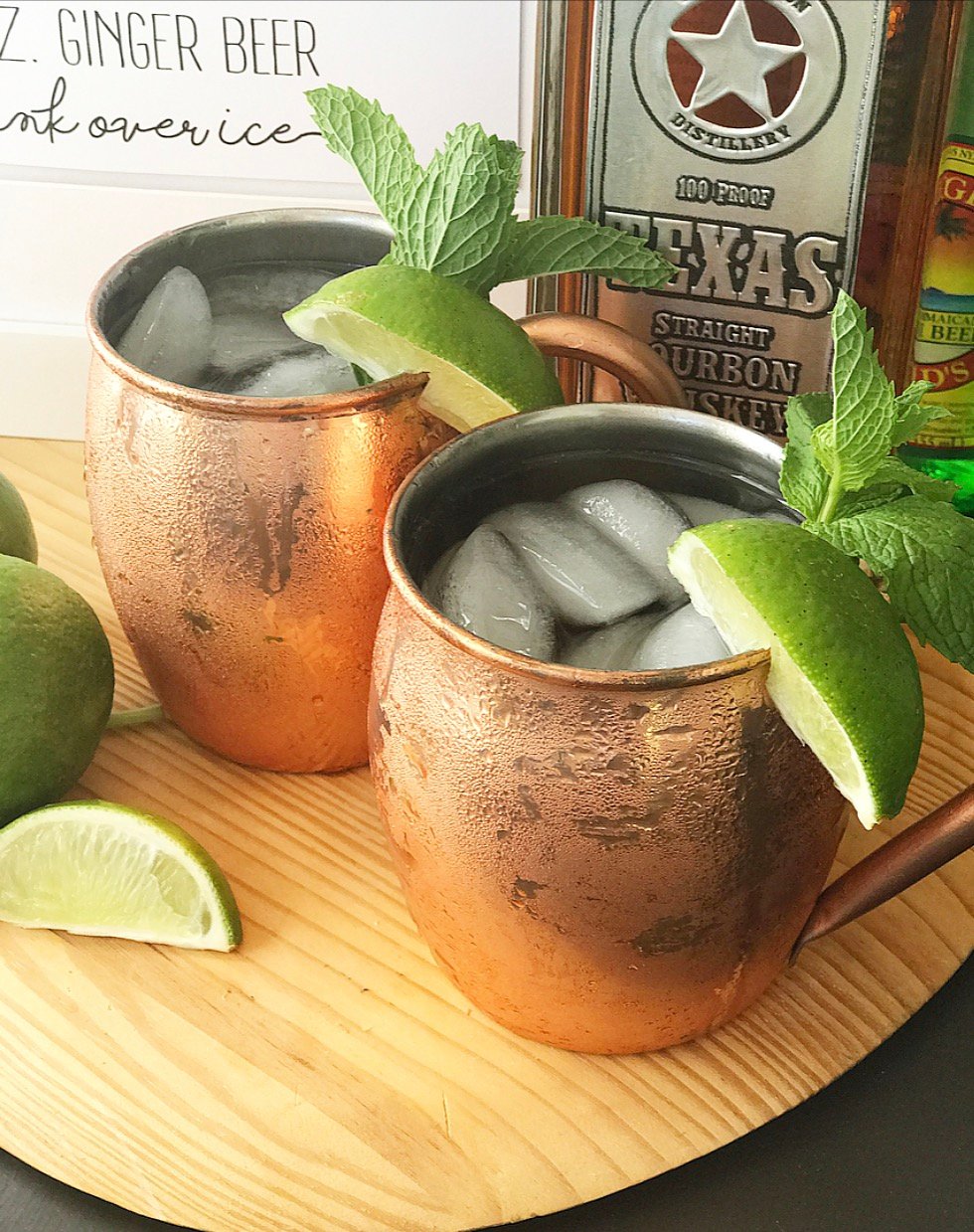 Around the Kentucky Derby so many people throw derby parties with elaborate hats, mint juleps, and bourbon drinks, since Kentucky is known for their bourbon.  It was then that I saw a Kentucky Moscow Mule, made with bourbon instead of vodka, and thought, "that is something my hubby would love!"
So in honor of my hubby and Father's Day, this is the Manly Mule.
Ingredients:
2 oz. bourbon
I made his with Texas Bourbon from a local distillery he has toured and loved, although any brand of bourbon will work!
Juice of 1 lime
6 oz. of ginger beer
I got this ginger Beer from Jamaica, which is where we got married!  I found this brand at Target!
Mint for garnish (optional)
Directions:
Mix all ingredients and pour over ice.  Best served in a chilled copper mug!
And because I wanted to be festive for Father's Day, I made this printable to put out by the ingredients for the Manly Mule, so people know how to make their own!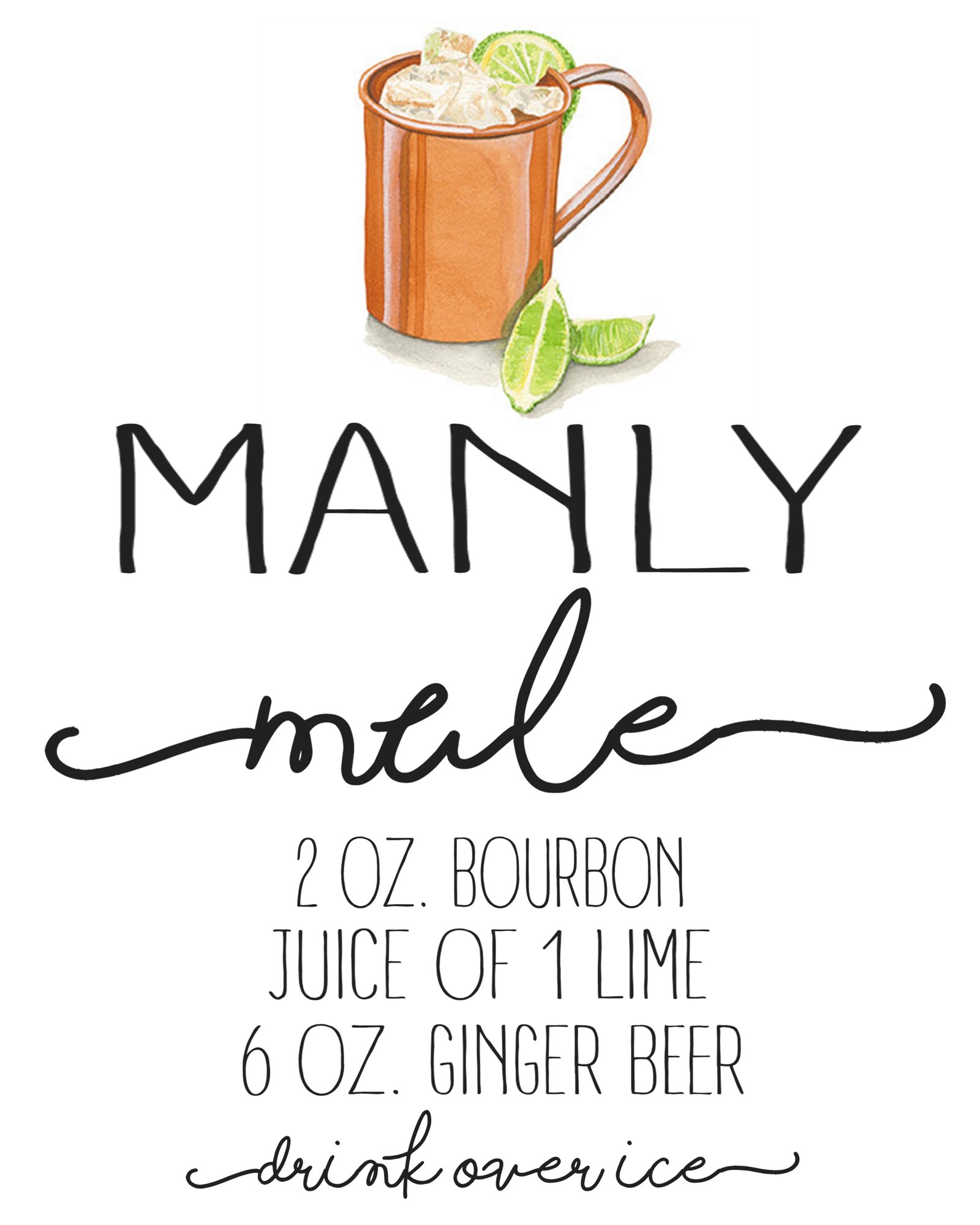 This would also be a great drink to serve at a party or couples' wedding shower.
Just  download, print, and pop in a frame.
Manly Mule Gift Bucket
I also thought this would be fun to put together as a gift!
Just grab ginger beer, Dad's favorite bourbon, a couple of mugs and some limes and put them together in a basket or ice bucket!
I got this cute galvanized bucket here that can be used to serve drinks all summer long!
I also made this mini version of the printable you can print and cut out to include in the bucket, tape to a straw or tie around one of the bottles!
smaller version manly mule pdf
Just download the file above, save and print.  I recommend printing on white cardstock or sending it to a local print shop!
A fun, unique gift!
Supplies:
If you still need gift ideas for Dad, be sure to check out 25 Prime Finds for Dad here.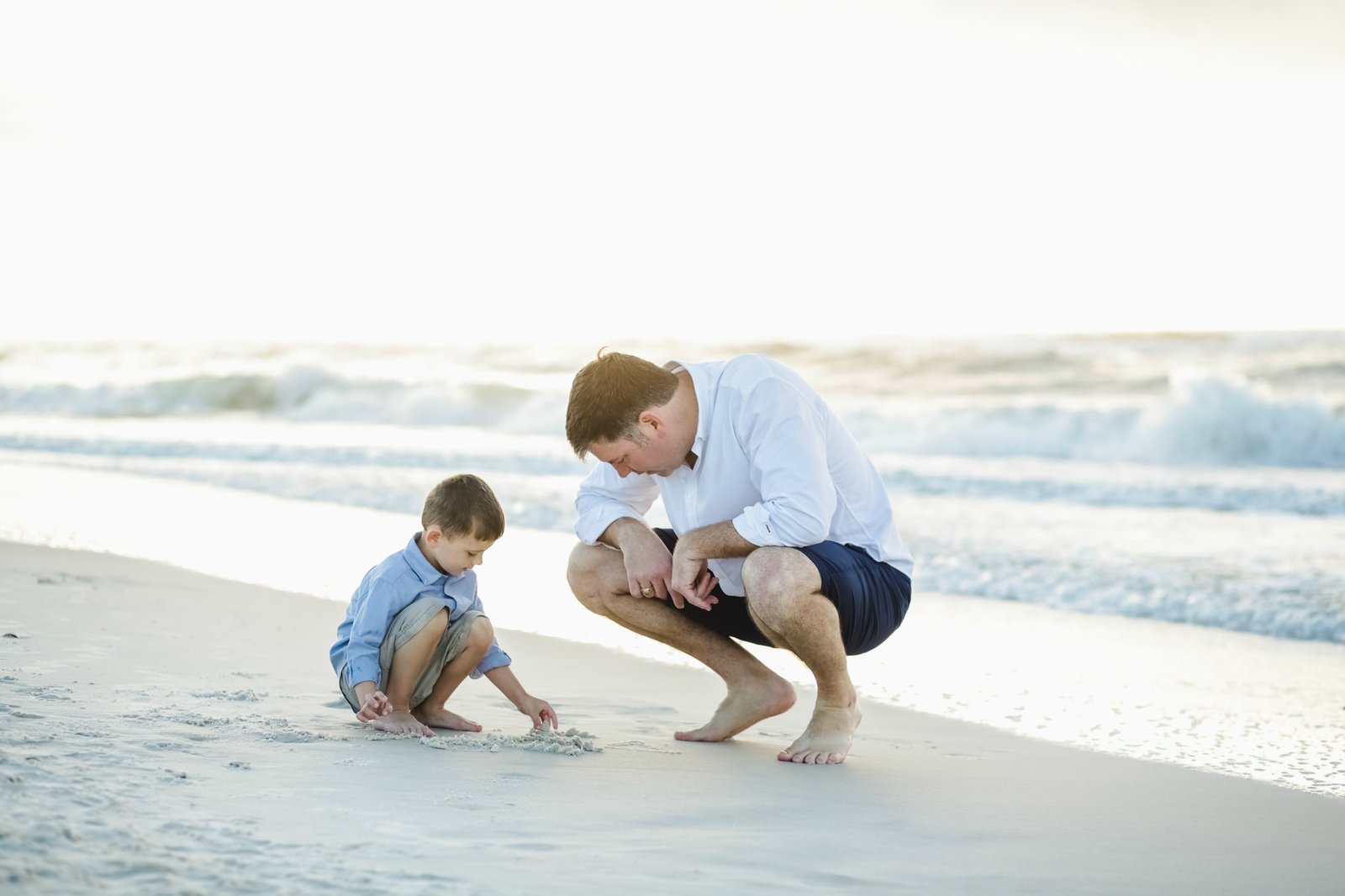 No matter how you celebrate this weekend, I hope you take time to say thank you to all those amazing Dads in your life!  My hubby, here with my oldest, is the rock of our family.  He is so smart, yet the goofiest guy I know!  He works tirelessly for us to have a wonderful life, makes us laugh, makes us think, and always pushes us all to be the best versions of ourselves.  My boys adore him, and so do I!
Happy Father's Day babe! We love you!