I first made these little ranch sausage cups for a baby shower brunch a few year ago, and they have been a favorite ever since!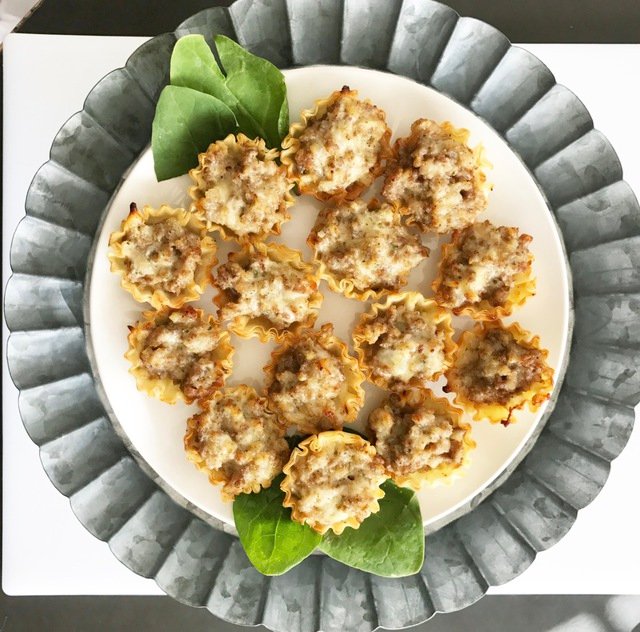 They make the perfect little bites for breakfast or an easy appetizer!  As we head into football season, these would make a great little snack for game watching parties or an easy grab and go breakfast on hectic school mornings!
This recipe makes 3-4 dozen depending on how full you fill the cups, and they disappear quickly every time I make them!
Ingredients:
3-4 boxes of mini fillo shells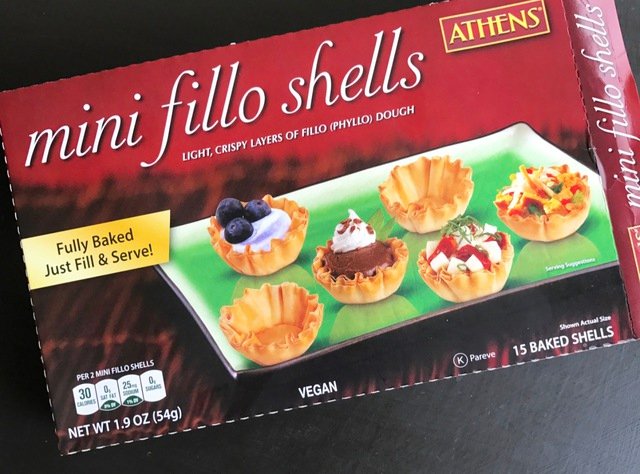 I always buy this kind.  You can find them in the freezer section of your grocery store, usually by the frozen desserts (frozen pie shells, etc.)  This brand comes 15 to a box.  The recipe makes 3-4 dozen cups depending how full you fill each one, so if you get a different brand, keep that in mind!
1 lb of your favorite breakfast sausage, here
1 cup plain Greek yogurt, here
1 oz package of dry Ranch seasoning- in the salad dressing aisle, here. I often only use half the package for our family.
1 cup mozzarella cheese, here
Sometimes I add 1 cup of chopped spinach to sneak some veggies in!
Directions:
Preheat oven to 375 degrees
Brown your breakfast sausage in a skillet over medium heat.  Drain and remove from heat.
Add yogurt, cheese, ranch seasoning and spinach (optional) and mix well.
Fill fillo shells on an ungreased baking sheet.
If you are making these ahead, you can put these in the fridge at this point and cook the next day.  When you are ready to bake, place in the oven for 15-18 minutes, until bubbly and a little brown on the edges.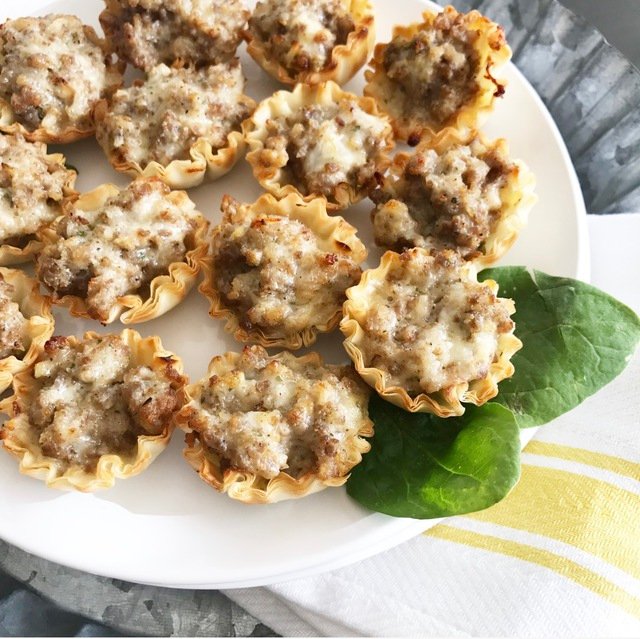 That's it!  Little bites of yum that are great for a crowd or your little crew!
Enjoy!
Shop this Post: