Is there any better comfort food than soup and grilled cheese?!?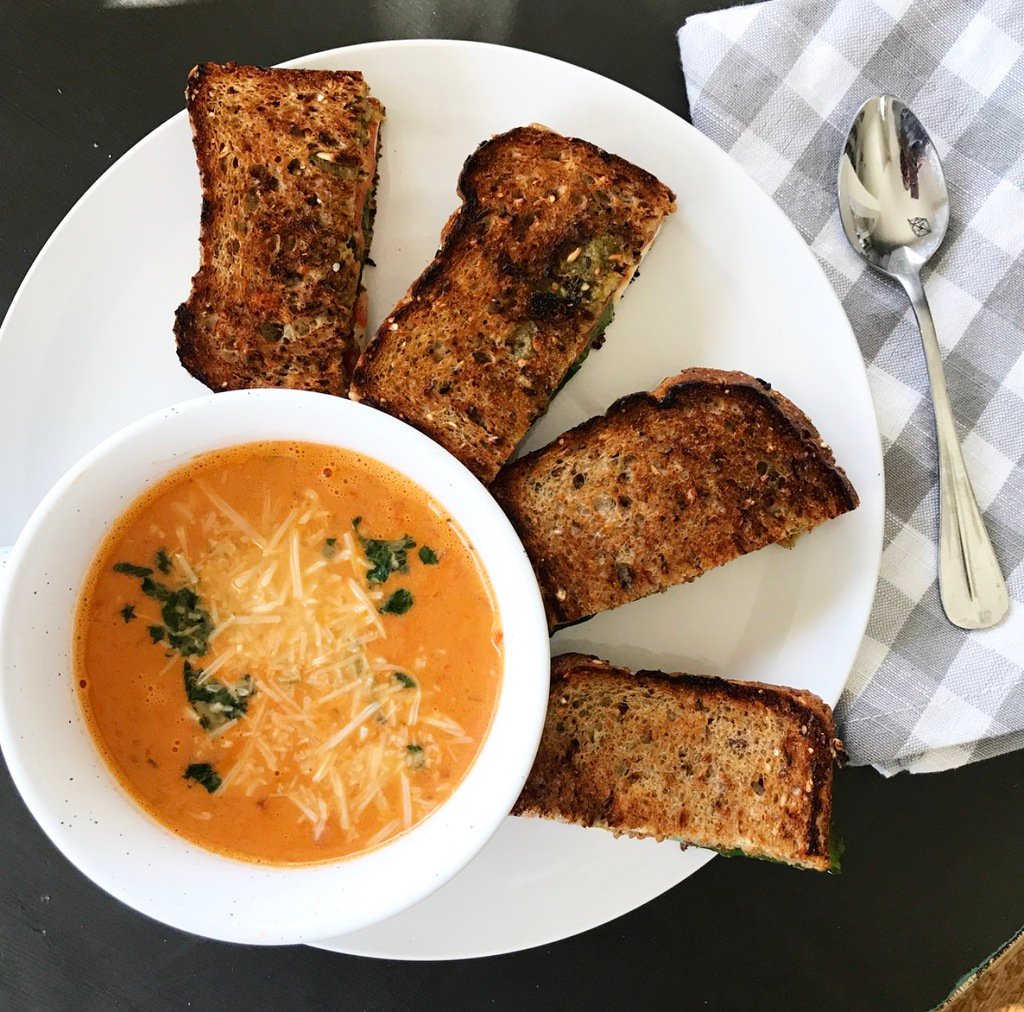 As the temps continue to drop, coming home to a steamy cup of this soup and a gooey grilled cheese is pretty much perfect!  I LOVE caprese salad, so I added a little caprese twist to this old classic!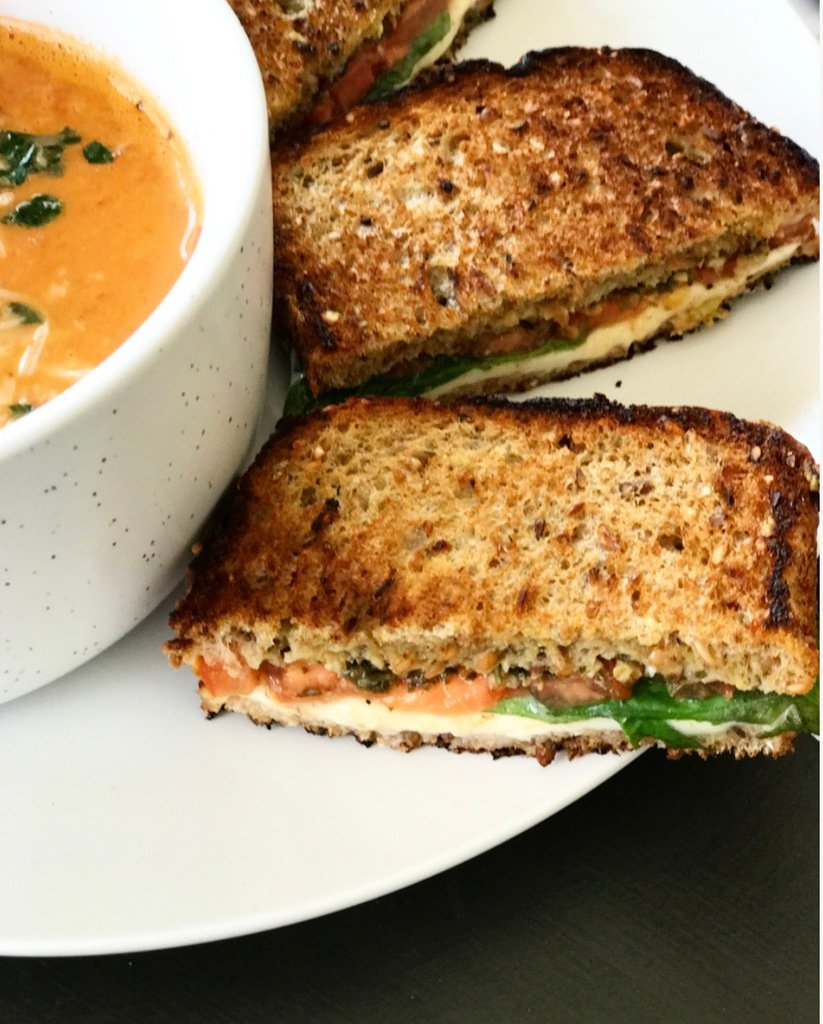 Start the soup in the morning and whip up the sandwiches right as it's ready!  Perfect for a busy weeknight!
Tomato Basil Soup Ingredients:
2 15 oz cans of diced tomatoes
1 10 oz can of tomato paste
1/4 cup of fresh basil
1 medium onion, chopped
1 cup heavy cream
3 cups chicken or veggie broth
salt and pepper to taste
Slow cooker liner for easy cleanup
Parmesan cheese and additional basil to garnish (optional)
You can also sneak in chopped carrots and celery if you'd like!
Directions:
Add all ingredients to the slow cooker, cover and cook on high for 2 hours or low for 4-8 hours.  Before serving uncover and blend ingredients using a hand blender for a smoother consistency.
You can also pour all of the soup into a blender or food processor, but the hand mixer is way easier and less to clean up!
Garnish with parm and additional fresh basil if you'd like!
Easy Caprese Grilled Cheese
Bread- My family's favorite is this Dave's Killer Bread.
Pesto
Mozzerella cheese
Tomatoes, thinly sliced and salt and peppered to taste
 Fresh basil
Directions:
If I am making these for the whole fam, I usually use a griddle so I can make all four at once.  However, you can also make them one at a time in a pan.
Heat your griddle or pan and spray with non-stick cooking spray.  I find that my mozzarella sometimes melts too slowly, burning my bread, so I start the melting process by putting the mozzarella on one slice of bread and heating it for 30-45 seconds in the microwave.
On the opposite piece of bread, I spread a little pesto.
Then I arrange the bread on the griddle with the mozz, pesto, tomatoes and fresh basil. I let the bread brown for a few minutes and then put the two side together, pressing down to fuse the sandwich.  Once the bread is browned to your liking (some people prefer more brown than others!) remove from the heat and serve!
Easy, delicious and perfect for this time of year!
And if you love Caprese salad as much as I do, these salad skewers make a great snack or appetizer!
Find the simple instructions here.