These lasagna rolls are the perfect make and take meal!
Lasagna was a staple in our house growing up. My mom made it often, and it is still one of my very favorite meals!
This recipe differs from my mom's a bit, but I love the rolled method for serving a crowd…just makes it easier to eat!
For years this has been one of my favorite dishes to make and take to friends! It freezes and keeps well for whenever they want to eat it! I got to make this this past week for a girlfriend who is on bedrest expecting her third baby, and I hope it made that night a little easier for her sweet family!
Ingredients:
12 lasagna noodles
1 lb of ground beef, ground turkey or ground Italian sausage
15 oz container of ricotta
1 package of frozen spinach, thawed and drained, or 1 cup fresh spinach
2 cups of mozzeralla, divided
1 cup of parmesan, divided
1 jar of your favorite spaghetti sauce or make your own
Directions:
Preheat oven to 375 degrees.
Bring water to boil and cook noodles approx. 6-7 minutes.
While noodles cook, brown your lb. of meat over medium-high heat, drain and set aside.
Mix ricotta, spinach, meat, 1 cup of mozzarella, and 1/2 cup of parm in a bowl and set aide
Get a large cutting board or work space and lay noodles out flat.
Spread a thin layer of the spaghetti sauce across each noodle.
Spread a heavier layer of the cheese/spinach/meat mixture on top of that.
Roll each noodle and place it in a baking dish.
Spread remaining spaghetti sauce on top of the rolls.
Top with the remaining 1 cup of mozzarella and 1/2 cup of parm.
When I am making this for a friend, this is where I stop! I always buy disposable containers so they do not have to bother with getting any dishes back to me! I tape instructions to the top or write them on the lid. I often pick up a pre-made salad, fresh bread from the bakery, and a dessert to complete their meal!
If you are making this for your family, cook it 20-25 minutes, uncovered, or until cheese is browning and bubbly!
Cheesy, hearty comfort food that will bring a smile to the faces of those you love!
For more easy meals using ground beef,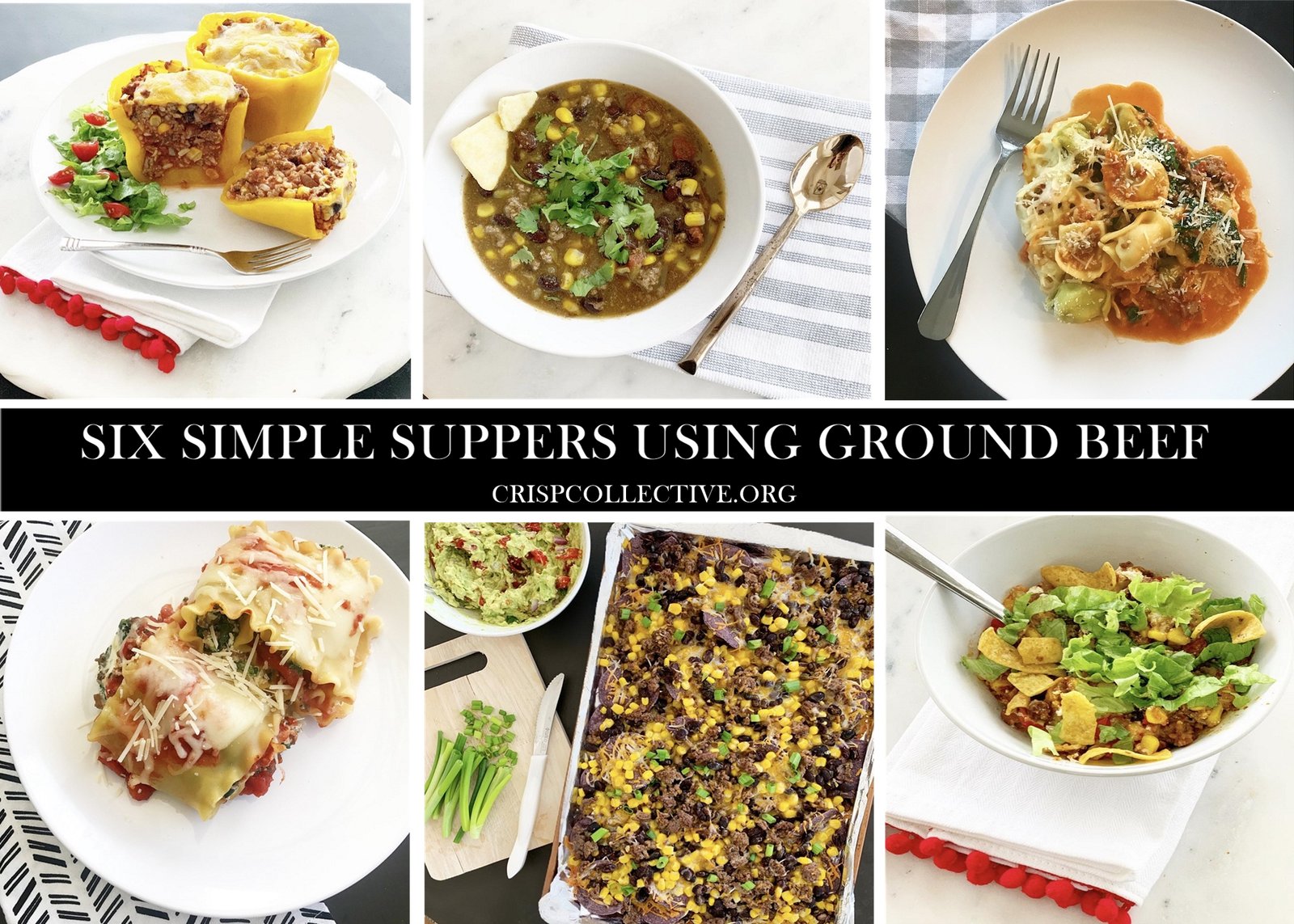 check out this post HERE.