Today I'm sharing six simple suppers using ground beef!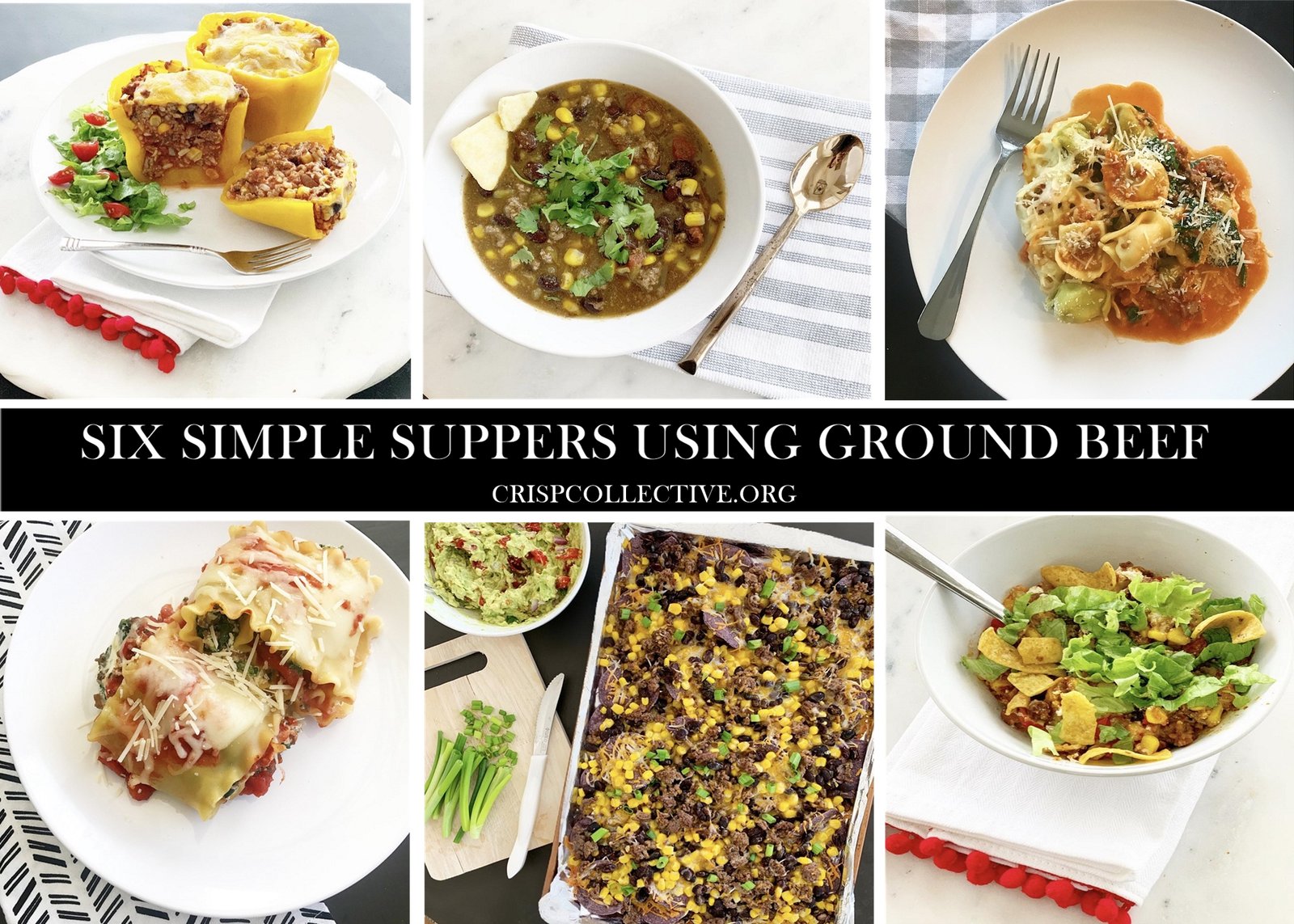 We got in a bad habit over the holidays of eating out WAY too much, so I'm trying to get back to meal planning and cooking more at home!  I bought this little notepad to help me stay organized, and I'm trying to get things organized over here on the blog too!
So I created this little roundup of meals that use ground beef. For most of these you could also sub ground turkey or chicken if that is what your family prefers!  All call for 1 lb of ground beef, so you could cook 2 or 3 lbs at the same time, and then divide it to be used for 2-3 different meals.  I don't often freeze things at my house, but I am all about ways to cut down the prep  time!
For each recipe, just click on the picture or click the link to be taken directly to the full post with ingredients and directions!
Stuffed Bell Peppers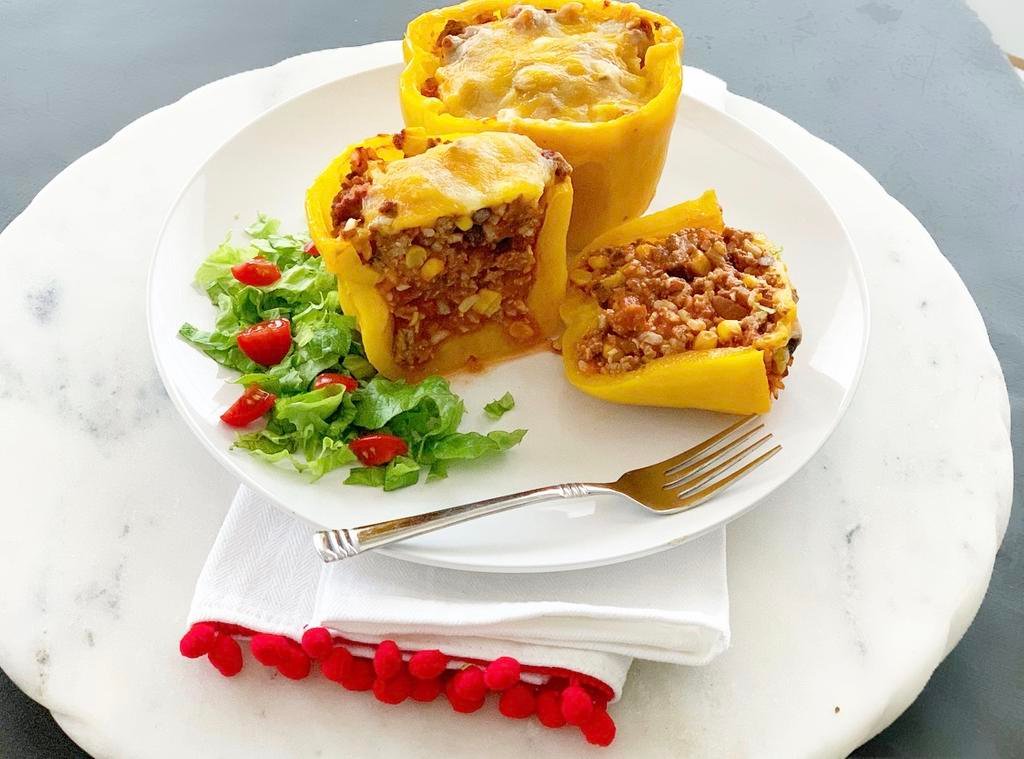 Colorful and full of flavor!
Find the recipe HERE.
Slow Cooker Taco Soup
This can be made in the slow cooker or on a stovetop.  Easy and delicious!
Find the recipe HERE.
Easy Tortellini Bake
My boys will pretty much always eat tortellini…and I sneak some spinach in there too.
Find the recipe HERE.
Lasagna Rolls
This is my favorite make and take meal when someone has had a baby or surgery or something and you want to take them food!
Find the recipe HERE.
Ground Beef Nachos
We make these on one tray so the cleanup is easy, and it always gets eaten!
Find the recipe HERE.
Burrito Casserole
This recipe is basically the contents of a burrito in casserole form…..yes please!
Find the recipe HERE.
All these recipes are simple and work for a weeknight meal!  I hope they motivate you to eat a little more at home and maybe offer some new ideas to add to your family's favorites!
For more simple suppers, check out this post with recipes using my slow cooker buffalo chicken.
Find it HERE.