This burrito casserole with ground beef was a hit!
I struggled with what to call this….it reminds me of a seven layer dip with a few different ingredients….but it's also what I would put inside a burrito. So burrito casserole was the winner! You can easily change the ingredients to cater to what your family likes! It is also a meal that you can put together the night before and then just throw in the oven for 20 minutes!
Ingredients:
Again, this recipe is easy to remix, but this time I used:
1 can refried beans
1 container large container of sour cream
1 lb. ground beef seasoned with taco seasoning (the seasoning is optional!)
2 cups of the cheese of your choice- I used a Mexican blend
1 1/2 cups chopped tomatoes
Fritos or Tortilla chips
Possible additions: Corn, black olives, black beans, jalepenos
Possible garnishes: Lettuce, Fritos, Guacamole, Pico, Salsa, green onions, Cilantro
Directions:
Preheat your oven to 350 degrees.
Season your ground beef with taco seasoning (optional), brown and drain
Layer the ingredients in a large casserole dish in this order: re-fried beans, sour cream, ground beef, cheese, tomatoes, fritos
This collage shows the step by step layers.
Bake uncovered for 20 minutes or until cheese is fully melted.
Spoon into bowls, garnish and serve!
We added chopped lettuce…I felt like it needed something green…and more fritos at the end for some extra crunch!
This burrito casserole was a hit at our house, and I hope you love it too!
For more recipes using ground beef, be sure to check out this post with six simple suppers using ground beef.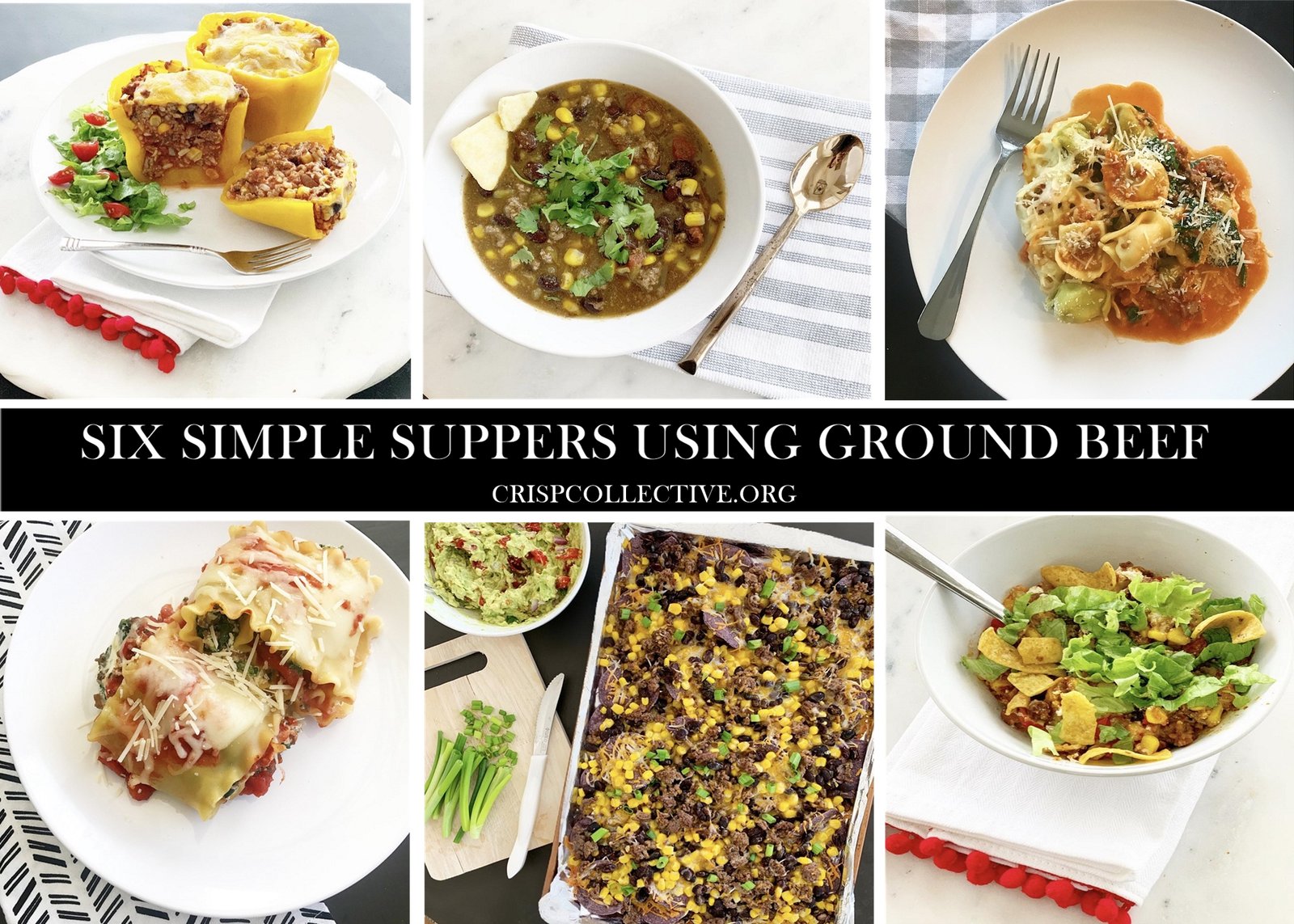 Find it HERE.
I shared my favorite guacamole and pico recipes HERE.