This slow cooker taco soup is perfect when it's cold outside, and you want a cozy night at home!
This past Saturday it snowed….in Texas!  It all melted within a few hours, but it snowed nonetheless!  When it's cold outside, soup is one of my favorite comfort foods!  This taco soup is super easy to make and a crowd pleaser for sure.
Ingredients:
1 lb. ground beef- You could also substitute this with ground turkey
1 can black beans, rinsed and drained
1 can of corn, rinsed and drained
1 can Rotel- diced tomatoes with green chilis
3-4 tablespoons of  taco seasoning (from packet)
3-4 tablespoons or ranch seasoning (from packet)
3 cups beef broth or water
Possible Garnishes:  Fritos, Cheese, Cilantro, Avocado, Guacamole, Sour Cream, Chopped Green Onions
Directions:
Brown your ground beef over medium heat and drain.
Add all ingredients to your slow cooker (except garnishes)
Cook on low for 3-4 hours or high for 1-2 hours.
If you are pressed for time, you could also make this in a large pot or dutch oven on the stove top! The slow cooker just gives the flavors more time to blend. Brown the beef, drain and add all ingredients to your pot or dutch oven.  Bring temperature to medium-high heat and stir all ingredients in until mixed well.
Spoon into bowls, add garnishes and serve!
Slow cooker taco soup…simple and full of flavor!
If you want to garnish with guacamole, find my favorite recipe HERE.
And my favorite pico HERE. 
And for more recipes using ground beef, be sure to check out this post with six simple supper recipes using ground beef.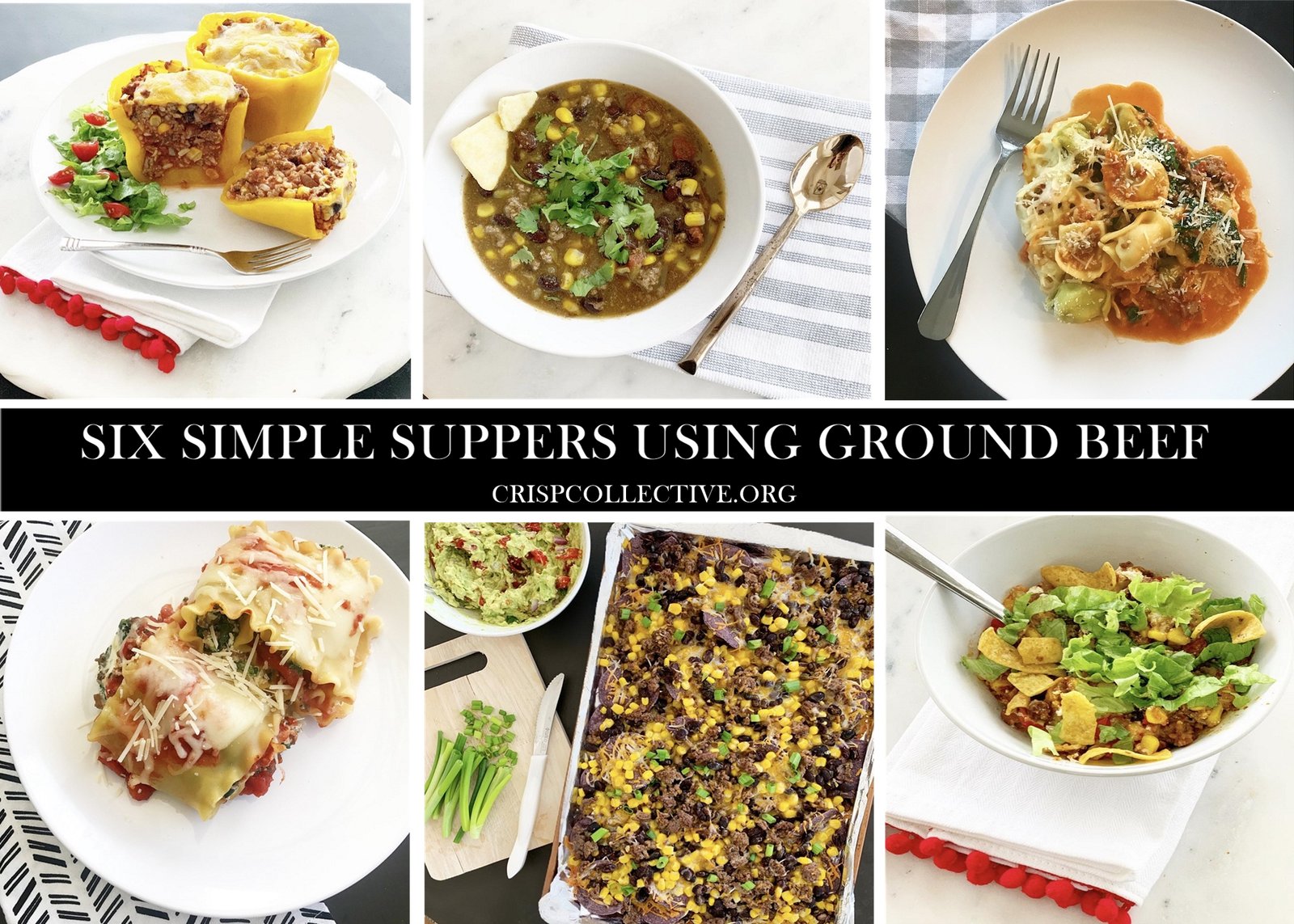 Find it HERE.