When I first got my Instant Pot last year, applesauce was one of the main recipes I saw floating around.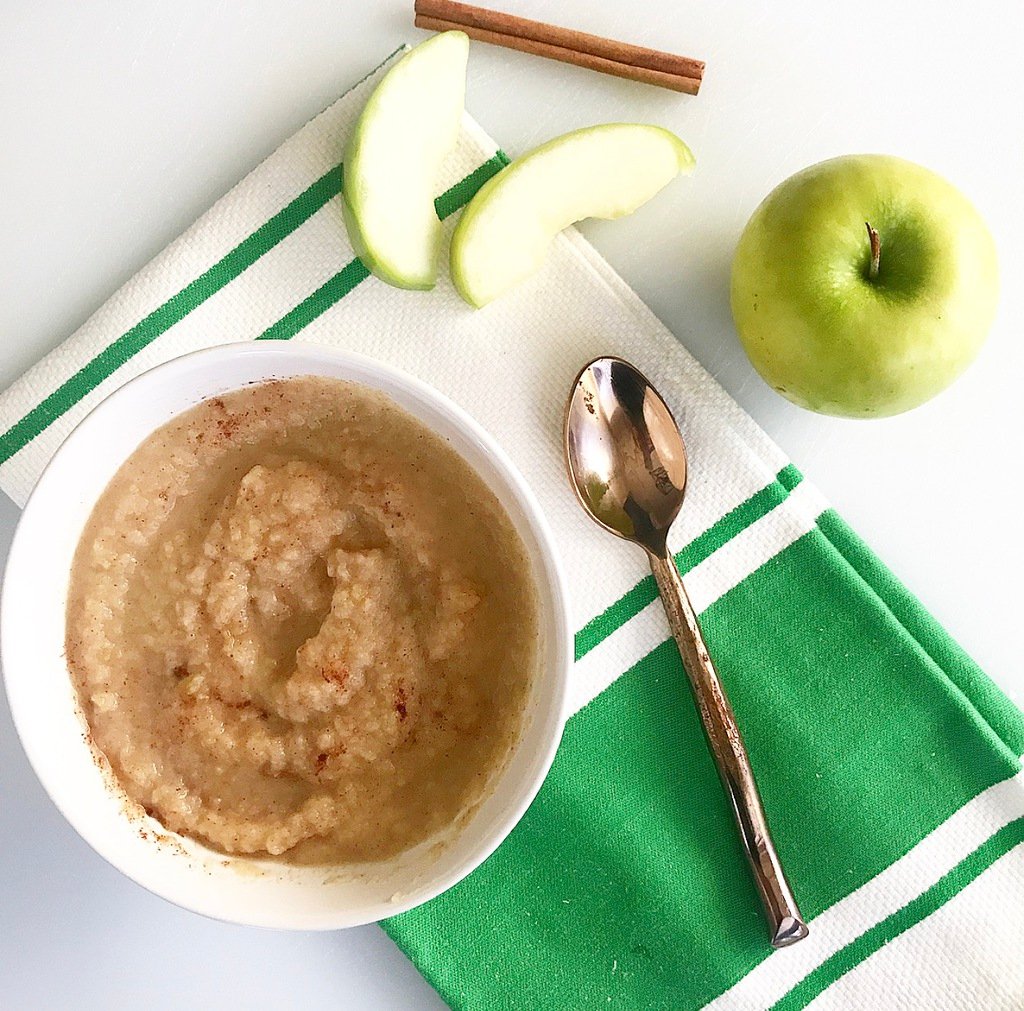 My boys LOVE applesauce.  They eat it almost every day, but I honestly thought, why would I make my own applesauce when I can just as easily buy it?  And in individual pouches I can keep in my purse? I just didn't really get it.
WELL, the other day we had a bunch of extra apples that were probably not going to get eaten, so I decided to give it a try!  Let's just say, I get it now.
It was SO good!!  My boys lapped it up after dinner and woke up the next morning asking for more!!  It was sweet, a little tart, warm and just YUM!  This recipe also uses natural sweeteners rather than extra sugar!
I've never made applesauce the conventional way, but I would imagine it takes some time.  The Instant Pot method took minutes…seriously crazy easy.  If you have applesauce fans at your house, definitely give this a try!
Ingredients:
6-8 apples – I used a mix of Granny Smith and Fiji.  I left the skin on, but you can peel if you want!  Cut into quarters and discard core.
2 tablespoons of butter
1 tablespoon of ground cinnamon
1 tablespoon of raw honey
Juice of 1/2 a lemon
1/2 teaspoon sea salt
3/4 cup water
Directions:
Add all ingredients to your Instant Pot.
Put the lid on and secure it to locked, making sure the vent is sealed/closed.
Press the manual button and put three minutes on the timer.
Once time is up, release pressure and open the pot.
At this point you can either:
Use an immersion blender in your Instant Pot to blend to desired consistency.
OR
Transfer all contents to a blender or food processor and blend.
That's it!  We sprinkled a little extra cinnamon on top and enjoyed this warm the first night, cold the next morning!  SO good either way!