Hearty, easy, cheesy comfort food..this dish in a nutshell!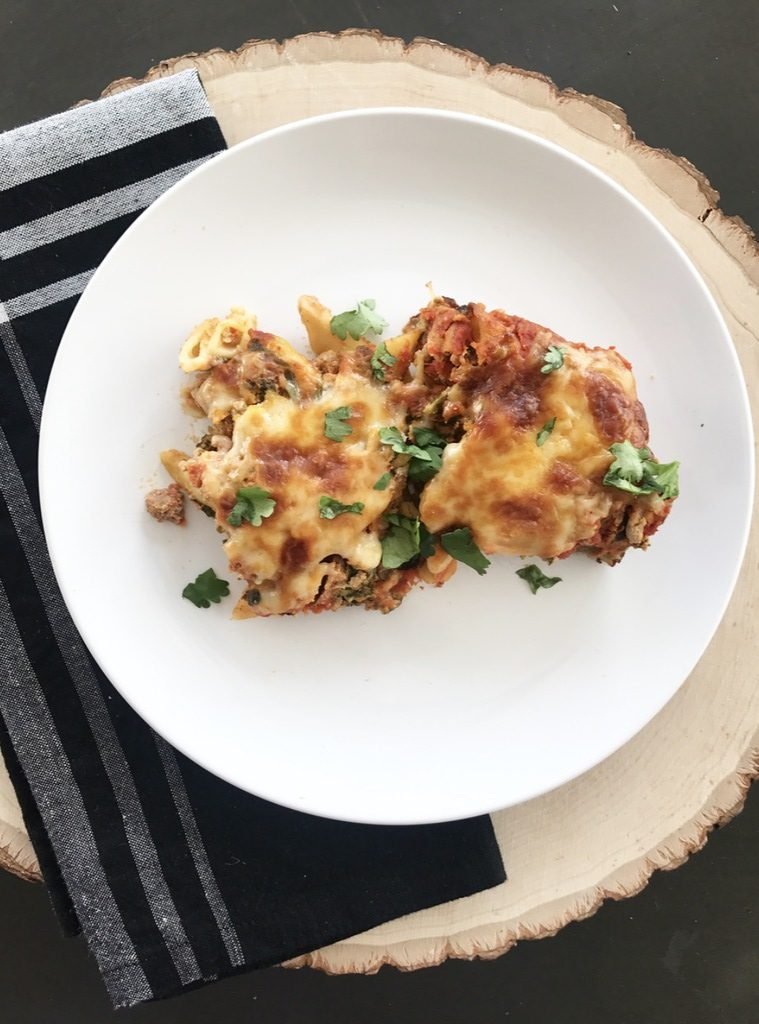 My girlfriend had her fourth baby last week (rockstar mama!), and she is just beautiful!  I wanted to take her family a meal, and this was a great choice!  It is easy to make, freezes well if you want to save it for later, and actually tastes better the second day!
It's also a dish that kids will happily eat, that even sneaks in some spinach!
Ingredients:
1 lb. ground beef or Italian sausage
2 1/2 cups uncooked ziti (or pasta shape of choice)
1 cup ricotta cheese
2 eggs
2 cups mozzarella cheese, divided
2 cups chopped fresh spinach
1 teaspoon minced garlic
1 jar of your favorite spaghetti sauce
Directions:
Preheat oven to 350 degrees
Bring water to boil and cook pasta until al dente
While pasta is cooking, brown meat in a skillet over medium-high heat.  Once cooked, drain any grease and set aside.
In a large bowl mix ricotta, 2 eggs, 1 cup mozerella,  spinach, and garlic.
In an 8 or 9 inch casserole dish layer your ingredients as follows:  1/2 the pasta, half your sauce, all of the ricotta mixture, remaining pasta, the rest of your sauce, top with the other cup of mozzarella cheese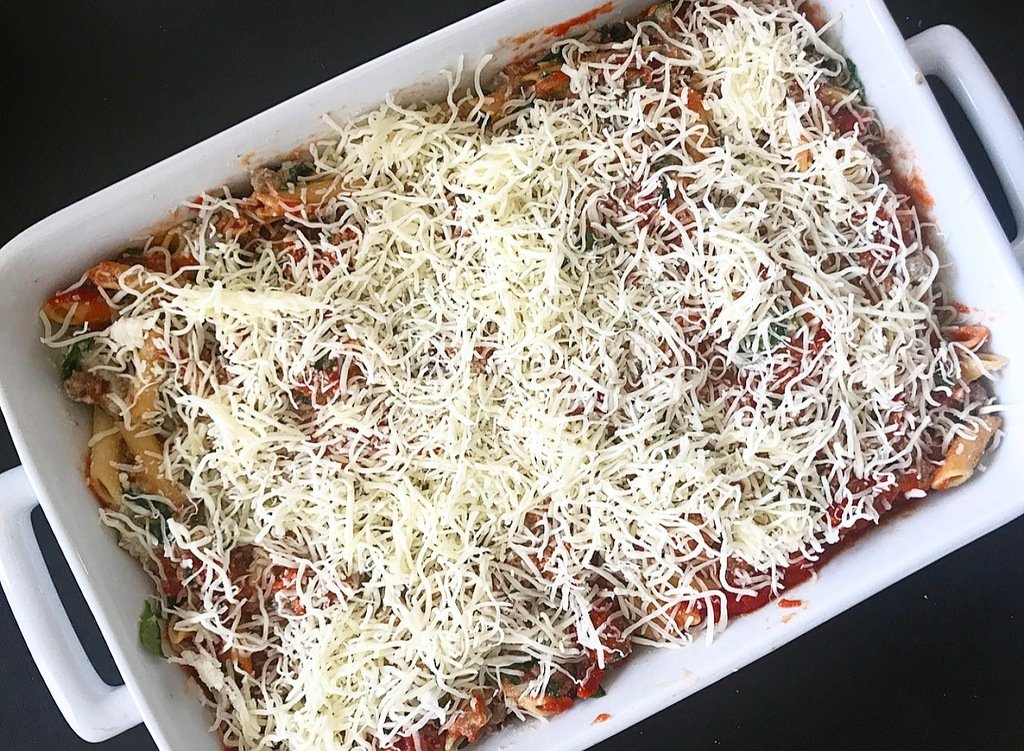 Bake 35-45 minutes until cheese is melted and bubbly.