It's been awhile since I brought you a recipe roundup, but I'm SUPER excited to bring you some brand new recipes today that I think you guys will LOVE!  As always, they are all easy, quick and delicious!  Summer should not be wasted slaving away in the kitchen!
Just click on the picture or link below to be taken directly to the full post with ingredients and directions!
Sheet Pan Lemon Chicken and Asparagus
I LOVE sheet pan meals!  So quick and easy and when you line your pan, cleanup takes minutes!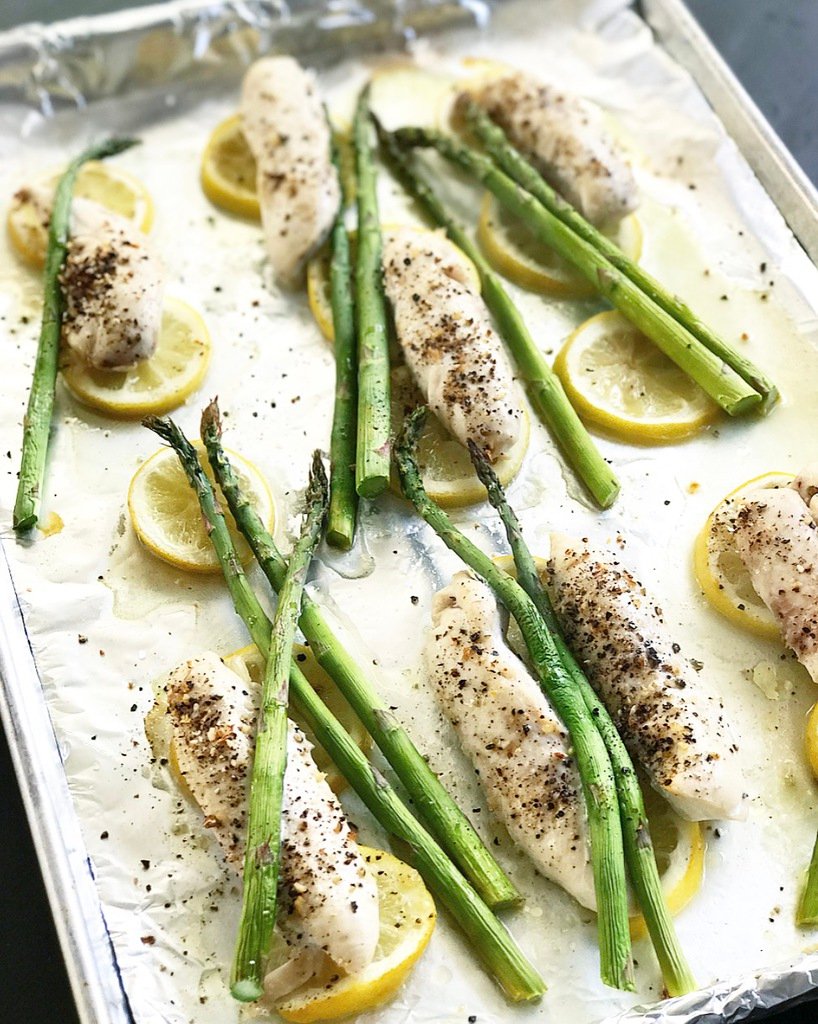 This one is full of fresh flavors that are perfect for summer!
Find it here.
Three Ingredient Sorbet
We have had SO much fun using our ice cream maker this summer!  Since the hubs is avoiding dairy, this sorbet recipe has been the perfect refreshing alternative!
It is SO simple (three ingredients) and this method can be used to make any flavor your family prefers!
Find it here.
Rosemary Chicken Breast
I used this simple way of preparing chicken breast to make a rosemary chicken salad with the BEST rosemary vinaigrette!
And to make this sandwich you'll want to make again and again!
Find them both here.
Easy Blackberry Lemon Cobbler
A trip to pick blackberries at Ham's Orchard led to this delicious cobbler!
Find the recipe here.
Simple Acai Bowl
A healthy, quick breakfast, lunch or snack that you can remix a million different ways!
Come check out bowls for beginners….the base and some topping options that you can make your own!
Find it here!
Thanks so much for checking our these recipes and cooking with me!  Enjoy and then get out of the kitchen and into the sunshine!!