It was definitely a week for the books, and I have SO much to share with you today!
An Emergency Kitchen Remodel
I was honored when my sweet friend, Jenina, reached out for help after a pipe burst and propelled a kitchen remodel to the very top of their home to-do list!

Such a transformation, right?   I LOVED working on this project, and shared more details in a full post!
You can find it here.
Crisp Bros Carnival and Kids' Party Tips
We also celebrated my sweet Logan turning six last weekend at the Crisp Bros Carnival!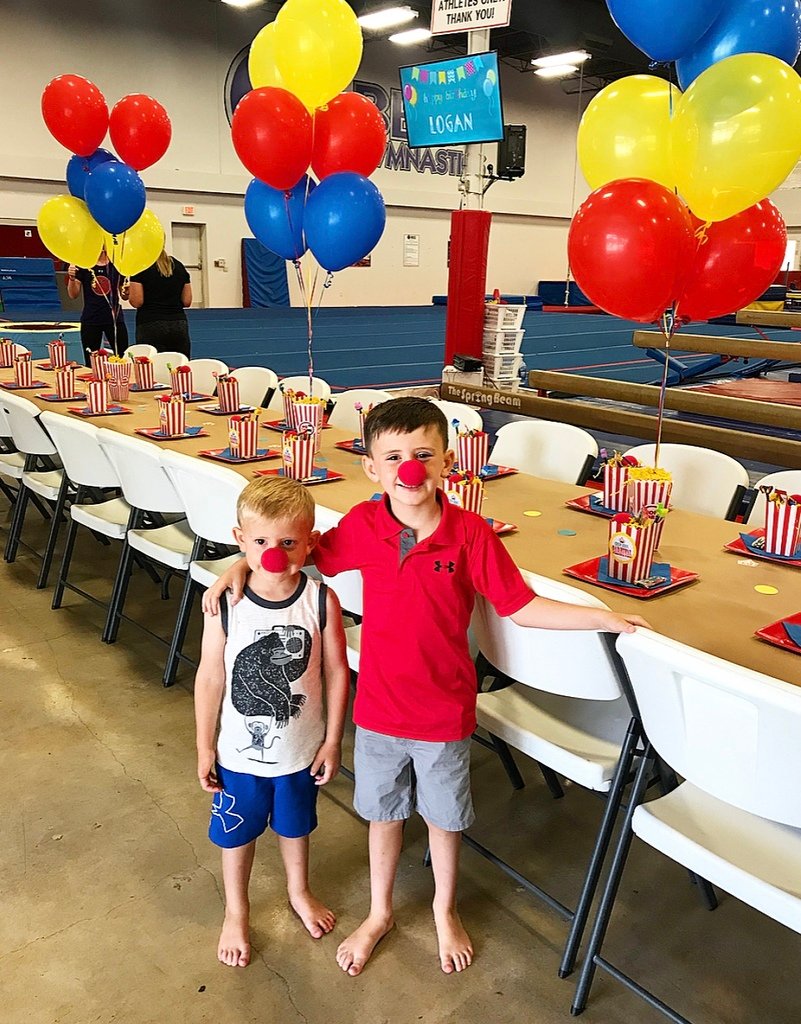 Cheesy kid parties are my jam, and I will throw them as long as my boys will let me!
I shared some details about his party, and some easy tips I have learned over the years to keep planning kid parties fun and stress-free!
You can find the full post here.
Book Club
I finished this book for a book club that meets this week!  It was such an easy, fast read that left me feeling motivated to cultivate community, show true hospitality and make everyone feel welcome at the "table".  Loved this part about the beauty of brokenness:
If my HOA would allow it, there would already be a turquoise table in my front yard!  If you are looking for your next book, I definitely recommend it!
You can find a copy here.
Vegas
Thursday I got to sneak away to Las Vegas with some girlfriends, and then our husbands met us for the weekend!  We saw a show, road the High Roller at The Linq, visited The Mob Museum and the old strip, gambled, ate amazing food and made so many memories!
My abs still hurt from all the belly laughs, and I was truly grateful for time away with people I love so much!  Occasional adult only getaways are good for the soul, but man was I ready to hug my babies!
Thank you for being here!  Wishing you a wonderful week and a fun Labor Day (three day!!) weekend!