Today I'm sharing a quick and easy weeknight meal: Trader Joe's Coconut Shrimp Tacos!
If you follow me on Instagram you know that I share a simple recipe using Trader Joe's ingredients every Tuesday for Trader Joe's Tuesdays! Most are simple suppers, and today's recipe definitely falls into that category!
This recipe can be made in about 20 minutes! I always prefer fresh shrimp, but Trader Joe's coconut shrimp from their frozen section is a tasty alternative you can make in minutes! Mixed with the island salsa it is like a little slice of summer anytime!
Ingredients
Trader Joe's coconut shrimp – in the frozen section
Corn or flour tortillas
Limes
Cruciferous Crunch Collection or Cabbage Slaw – found with other salad items near the produce
Green Goddess Salad Dressing – THE best!
Island Salsa
Directions:
Bake the coconut shrimp per the package instructions…takes 10-12 minutes.
Pour 1/2 the bag of the slaw into a bowl and toss with 1/3 of the bottle of the Green Goddess salad dressing and the juice from 1 lime. Mix well.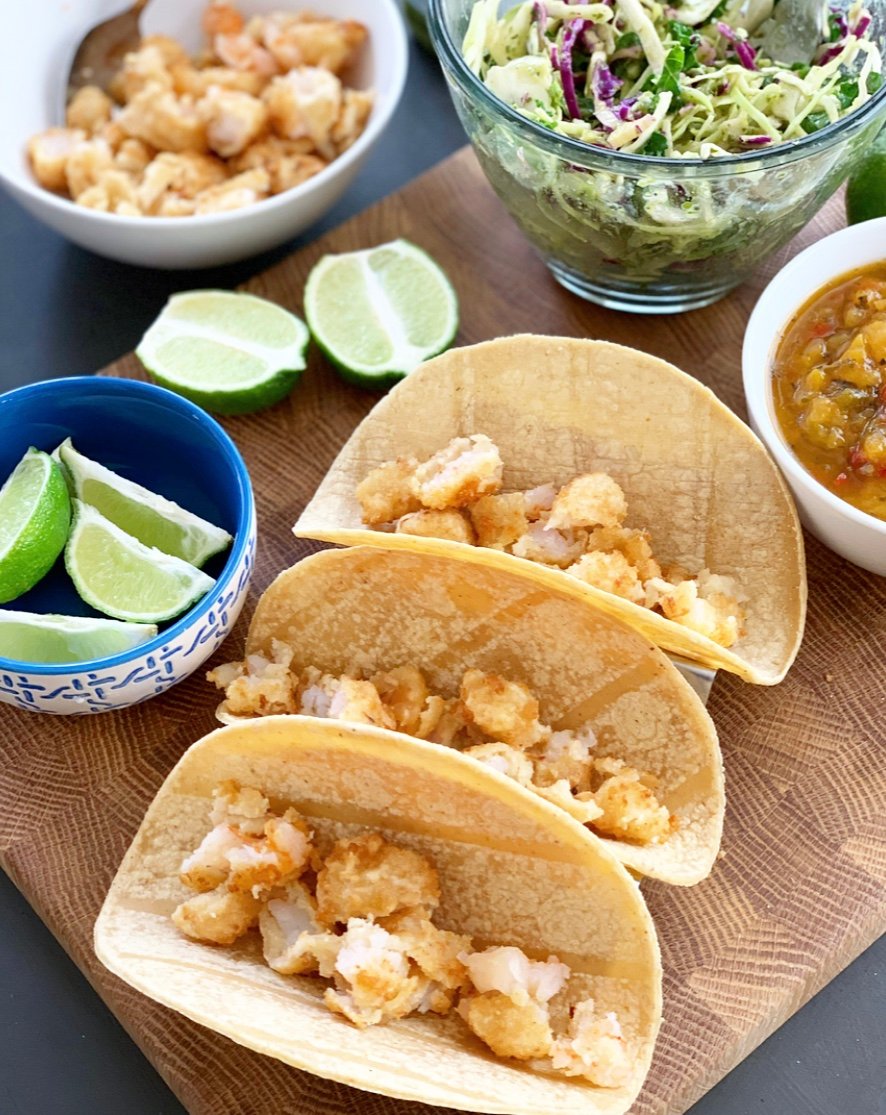 Once the shrimp is done, remove tails and put in your tortillas.
Side note: My mother in law gifted me these metal taco stands and I LOVE them. They fold your shell or tortilla in place like a bowl so you can fill 'er up! It really cuts down in the mess my kids make when putting together their tacos. Truth be told…I'm just as messy as they are! Haha!
Take your Taco Tuesdays to the next level and order this four pack of taco holders here.
Back to our recipe…top the shrimp with the slaw mixture, island salsa and a little lime if you'd like!
So simple, right?
If you are a Trader Joe's fan, be sure to check out more Trader Joe's simple suppers here.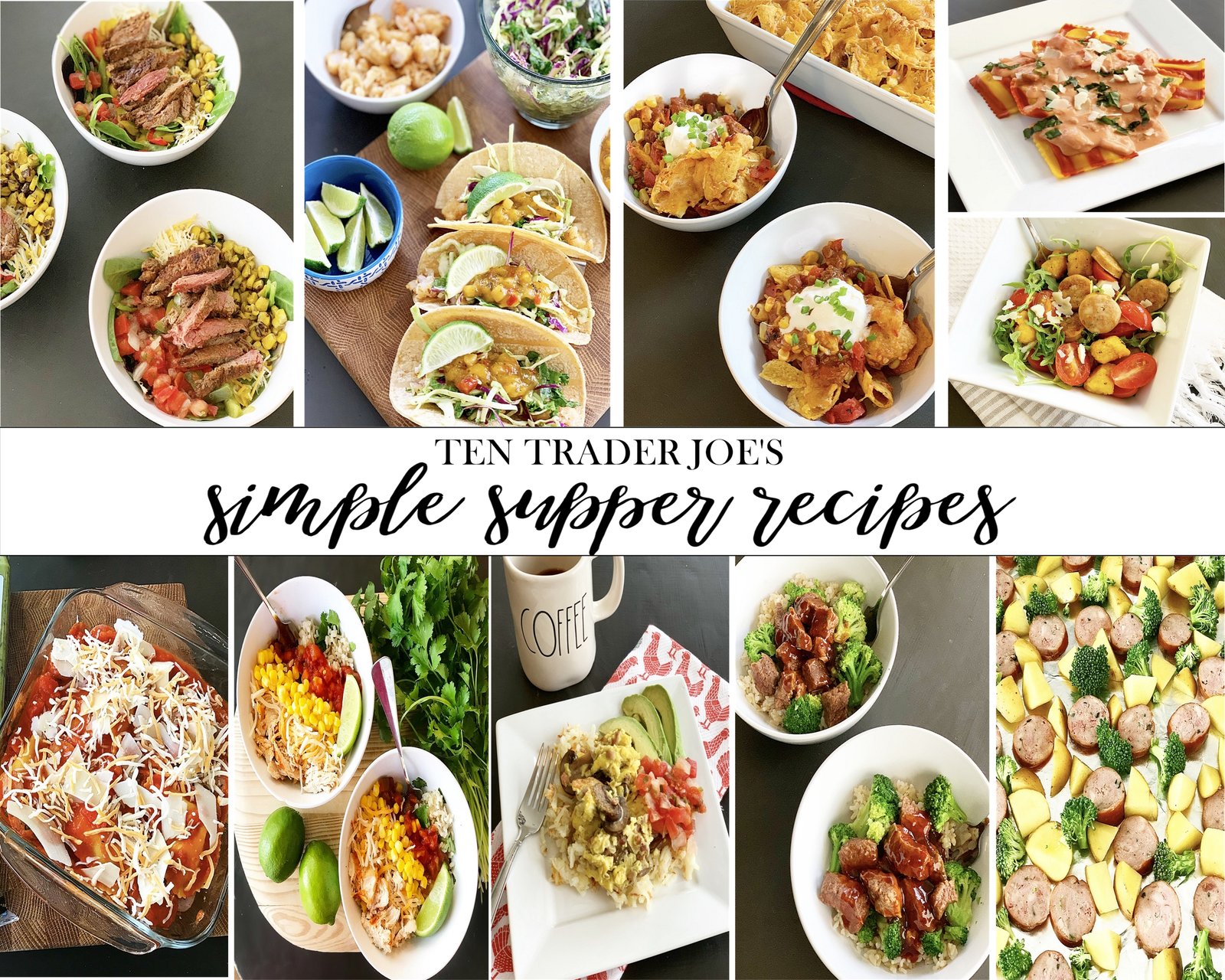 Sharing is caring: