I am so excited to share this delicious recipe for Trader Joe's Cookie Butter Banana Crescent rolls with you today!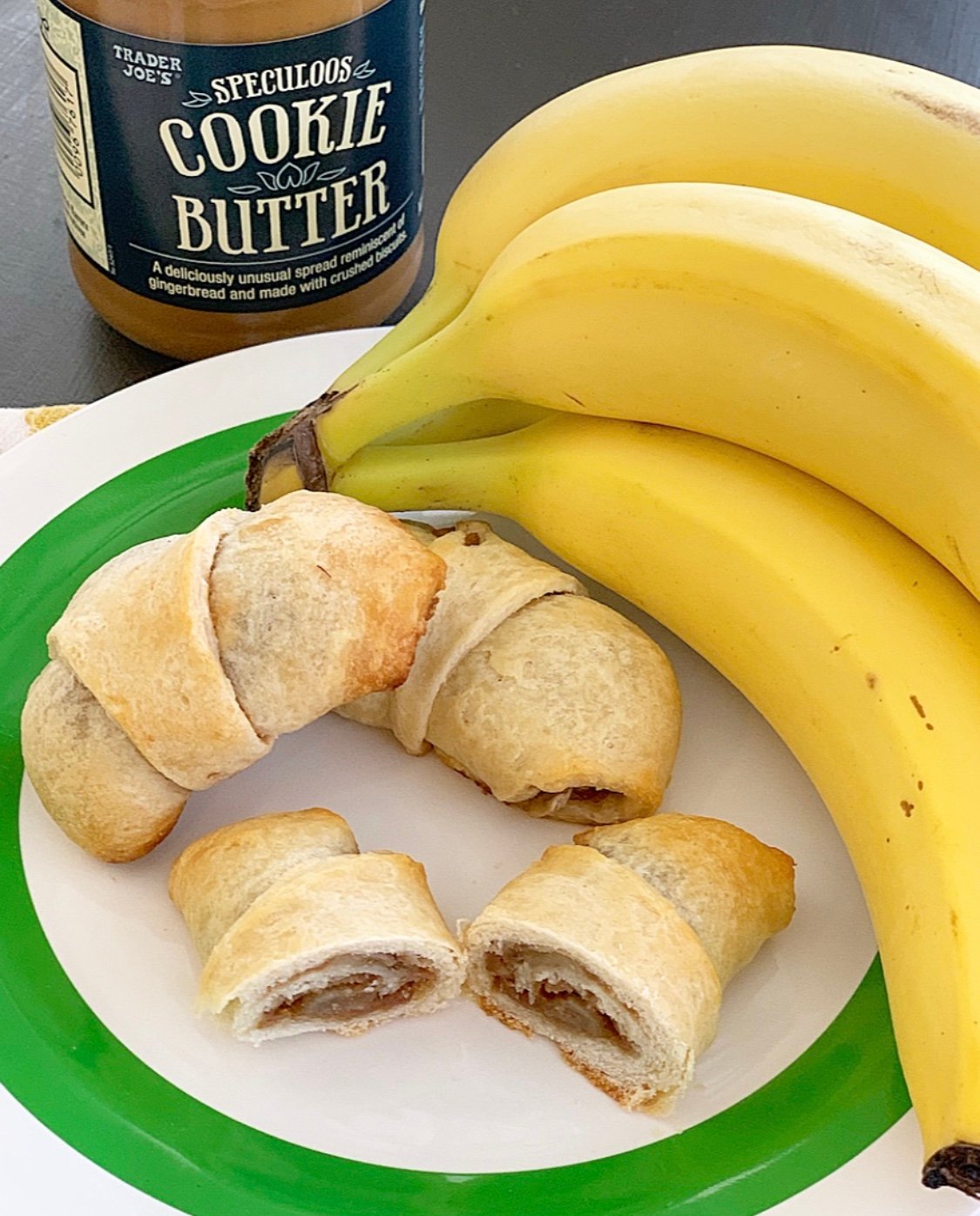 I made a similar crescent recipe with Nutella and apples (here), but as I looked in the cabinet the other day, the cookie butter jumped out at me! Cookie butter and banana is one of my boys' favorite snacks, so I thought wrapping it in a crescent roll seemed like breakfast greatness!  If you are not a fan of banana, you could also use apple instead.  I mean, let's be honest, you could pretty much put this stuff on cardboard, and it would still be a hit!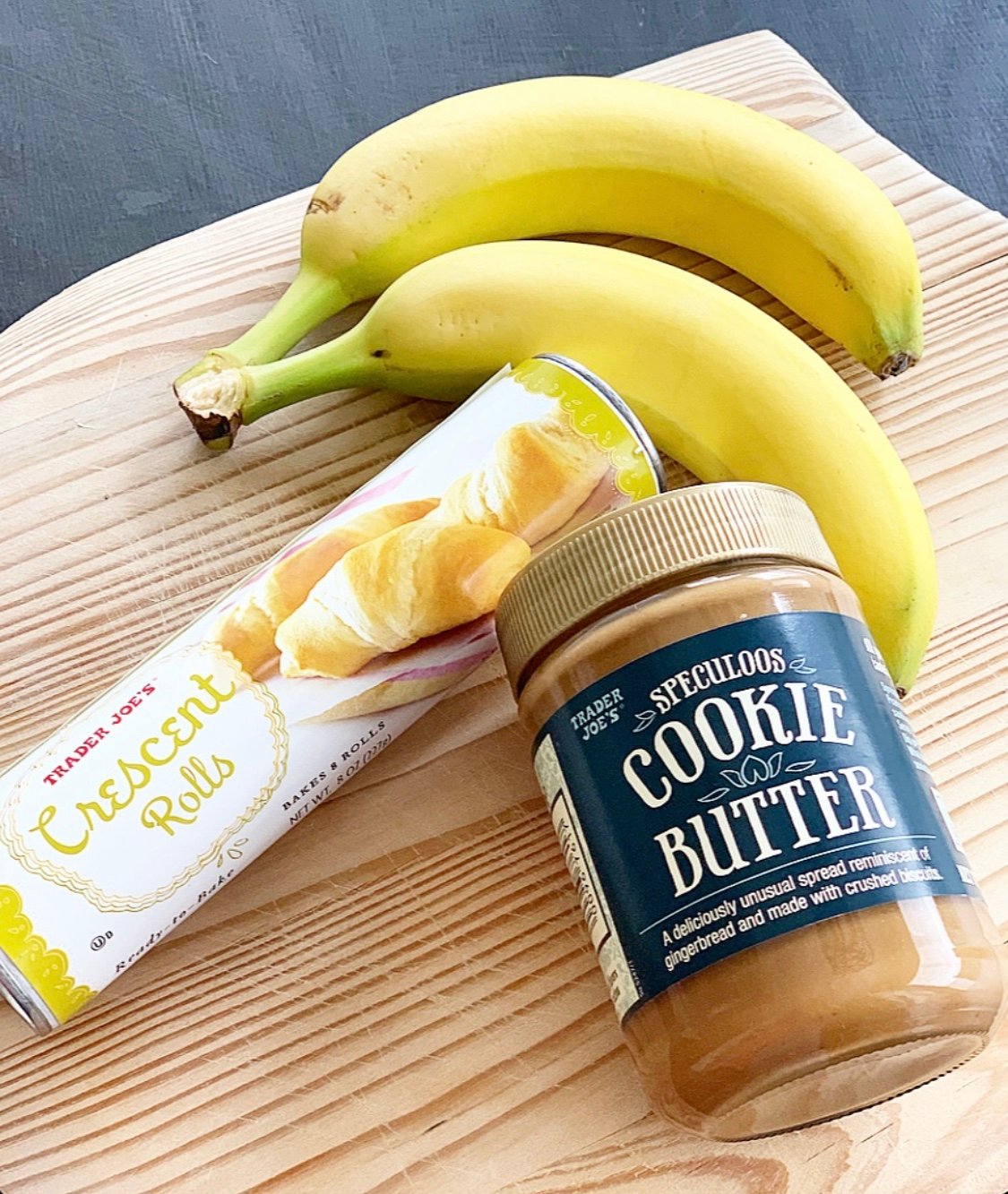 This recipe is 3 ingredients, takes less than 30 minutes (including bake time) and was delicious!
Ingredients
Trader Joe's Speculous Cookie Butter – If you don't have a Trader Joe's near you, you can buy it online here.
Crescent Rolls
1-2 bananas, sliced
Wax paper or aluminum foil for easy cleanup
Directions
Line your baking sheet with foil or wax paper for easy clean up.  Preheat oven to 375.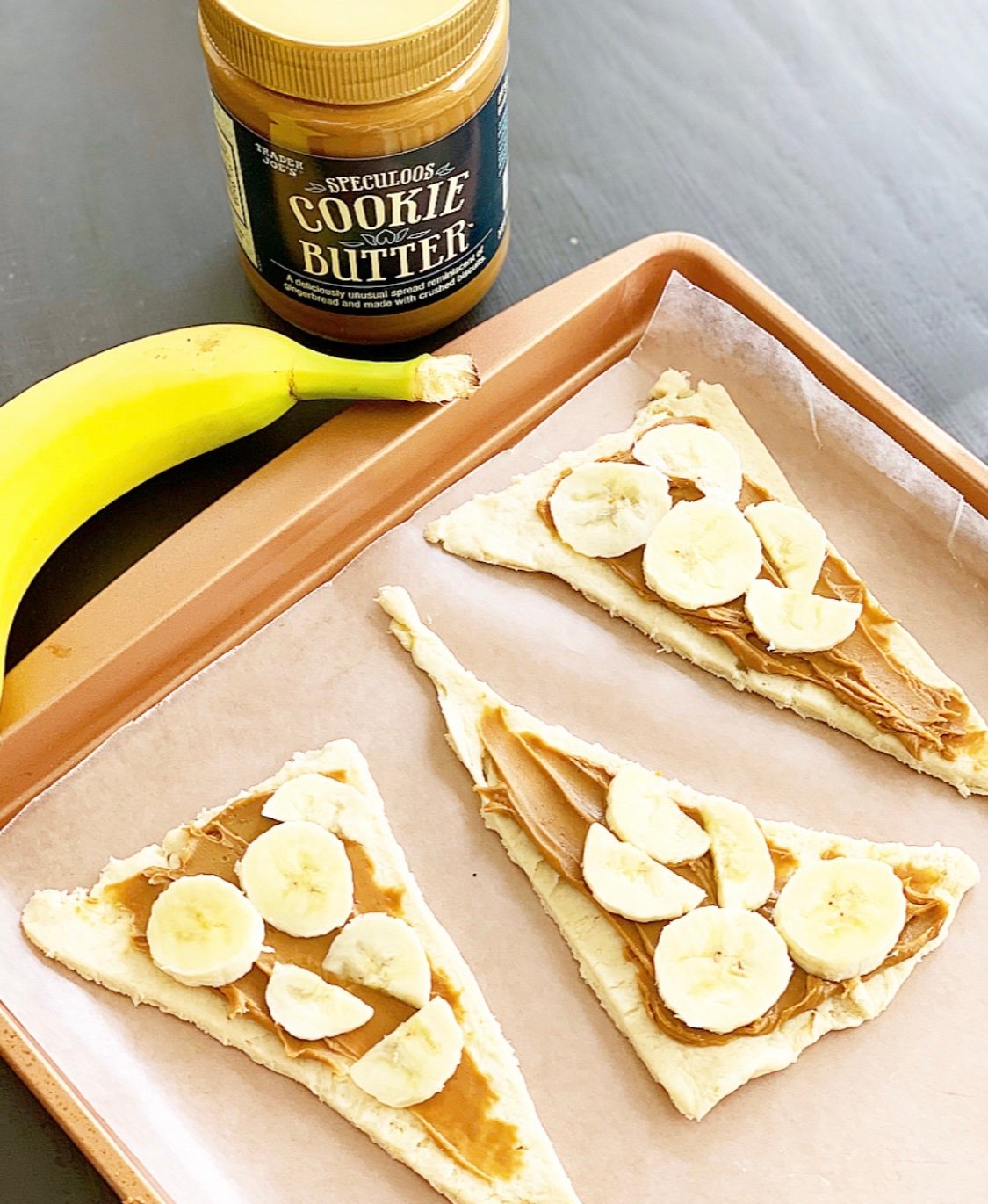 Open crescent rolls and divide into pre-sliced triangles.  Spread each triangle with cookie butter. Place banana slices at the wide end of your triangle.
Roll the crescent, place on baking sheet and bake for 9-12 minutes.  Let cool 5 minutes before serving!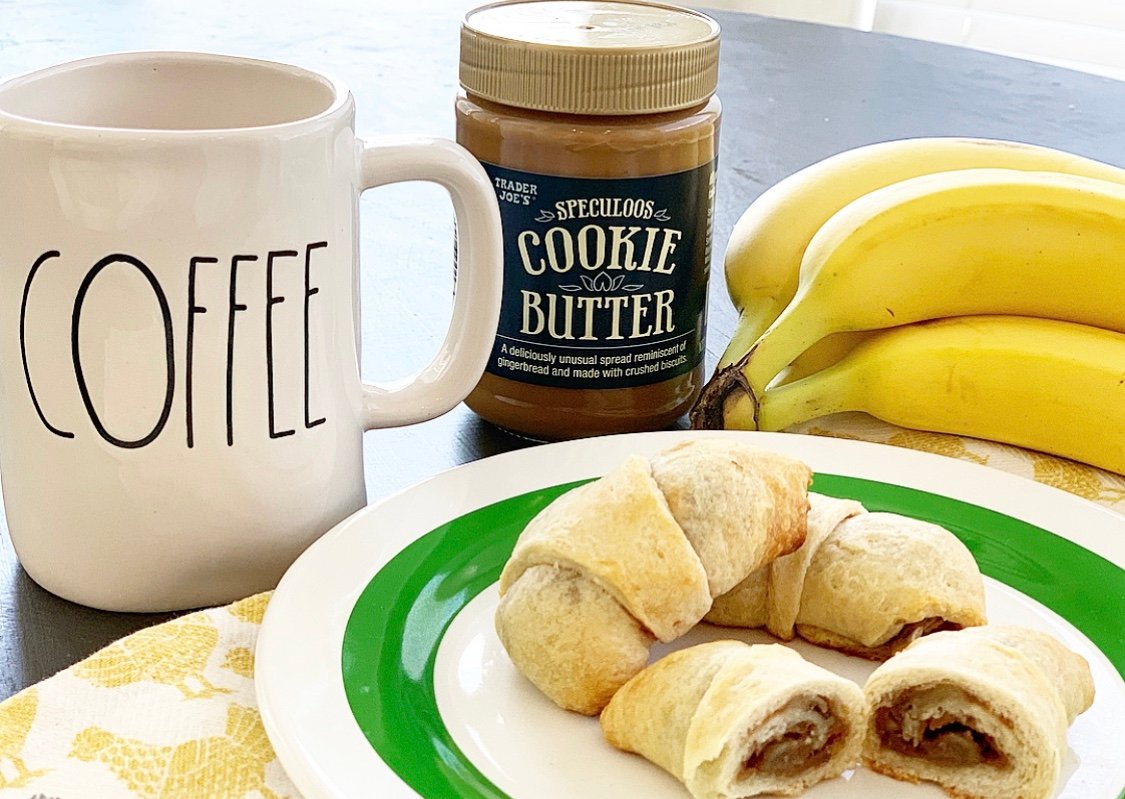 One of these rolls, a cup of coffee and snuggle time with my boys is pretty much a perfect morning to me!
Hope you'll give this recipe a try and enjoy!
You can find my same recipe using this method with Nutella and apples here.
And if you are wondering what to do with the rest of your cookie butter jar, be sure to check out these other amazing recipes below using this little jar of heaven!
No Bake Cookies