It's Trader Joe's Tuesday, so today I'm sharing a slow cooker chicken sandwich using Trader Joe's BBQ rub!
If you follow me on Instagram you know I share a recipe using Trader Joe's ingredients each Tuesday.
A few weeks ago my girlfriend Natalie had us over for dinner and made these delicious chicken sandwiches in her slow cooker.  She said the secret ingredient was this BBQ rub with coffee and garlic from Trader Joe's.  I will admit, that when I just smelled the rub by itself I wasn't sure I would like it, but it was SO good!
The back says to generously coat your meat and let it sit for at least an hour before cooking.   It gives the chicken such great flavor!  I can't wait to try this on steaks too!
Ingredients:
1-2 lbs of chicken breasts or boneless, skinless chicken thighs
Trader Joe's BBQ Rub with coffee and garlic
2 cups chicken stock or water
Slow cooker liner– optional, but makes clean up SO much easier!
Buns- we like Trader Joe's mini sesame seed buns
Pickles, mustard, onions, or whatever other topics your family likes!
Directions:
Generously coat your chicken with the Trader Joe's rub an hour or more before cooking.  I sliced my chicken breasts a little thinner, coated them with the rub and stuck them in the fridge overnight.
Line your slow cooker and place chicken and chicken stock or water inside.  Cover and cook on high for 3-4 hours or low for 6-8 hours.
Once cooked, shred chicken and place it back in the slow cooker to keep it warm and prevent it drying out.
Serve on buns with toppings of your choice!
There are many meals my boys turn their noses up at, so I was excited that they liked this so much!
An easy slow cooker meal you can put together quickly on a weeknight or double or triple the amount of chicken to feed a crowd!
Thanks Natalie for introducing me to this rub!  It will be a regular on my TJ list going forward!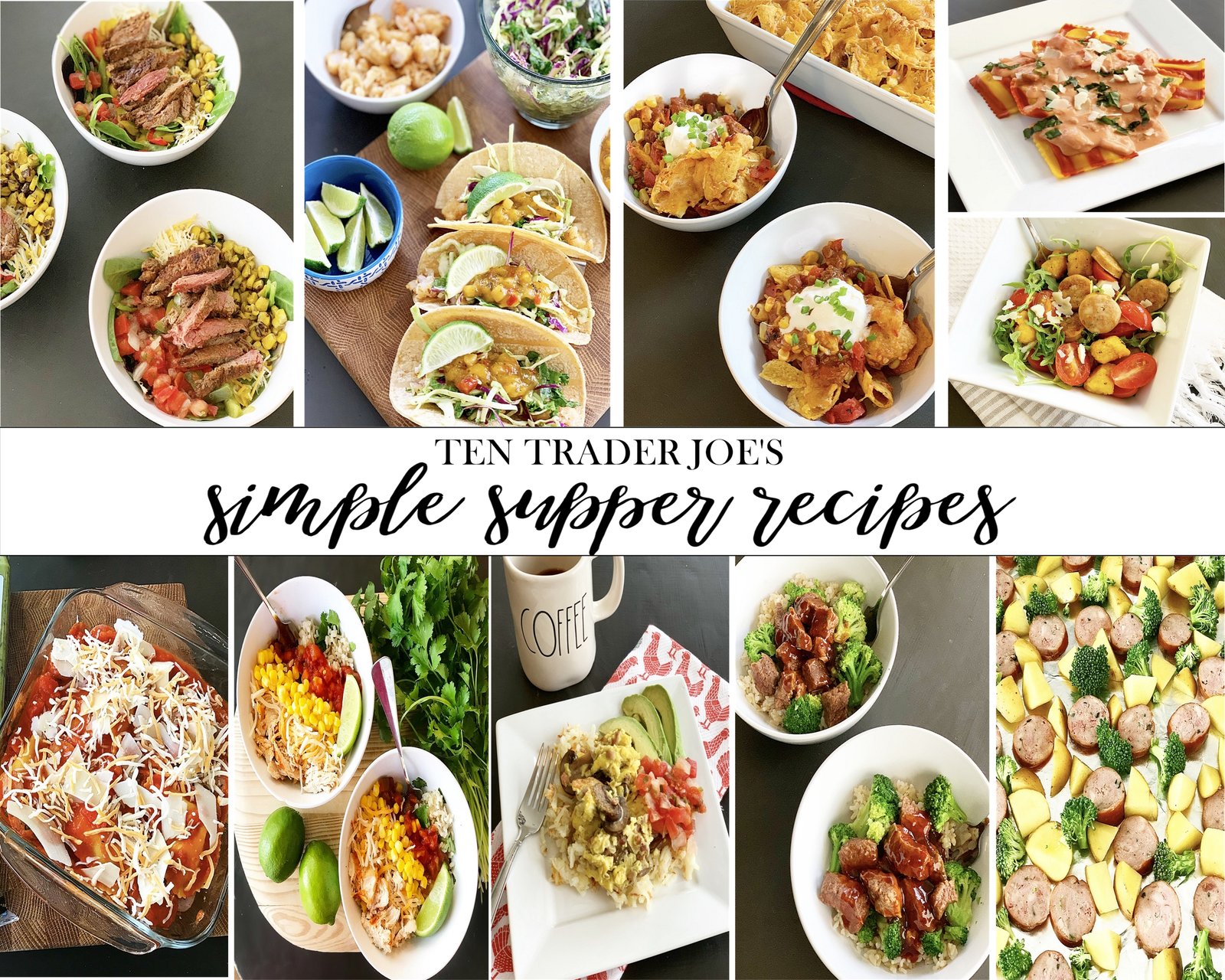 If you love Trader Joe's as much as I do, be sure to check out these simple supper recipes here! 
Sharing is caring: