Happy July!!
Wow!  June flew by SO fast!  We are excited to celebrate the fourth tomorrow with friends, food and fireworks!
We've been taking summer by the horns and having so much fun!  A little recap of my  what I've shared lately…
Fourth of July Sips and Snacks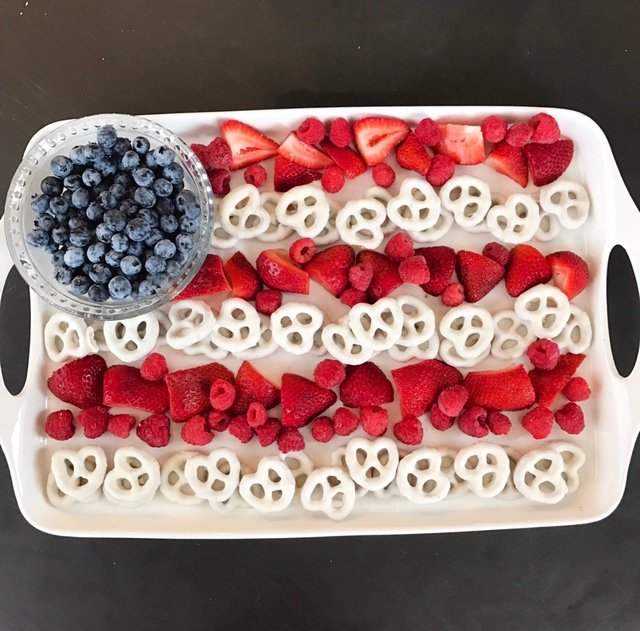 Need last minute snacks and sips for this weekend's festivities?  Visit this post for a few easy ideas!
Find it here. 
Simple Summer Table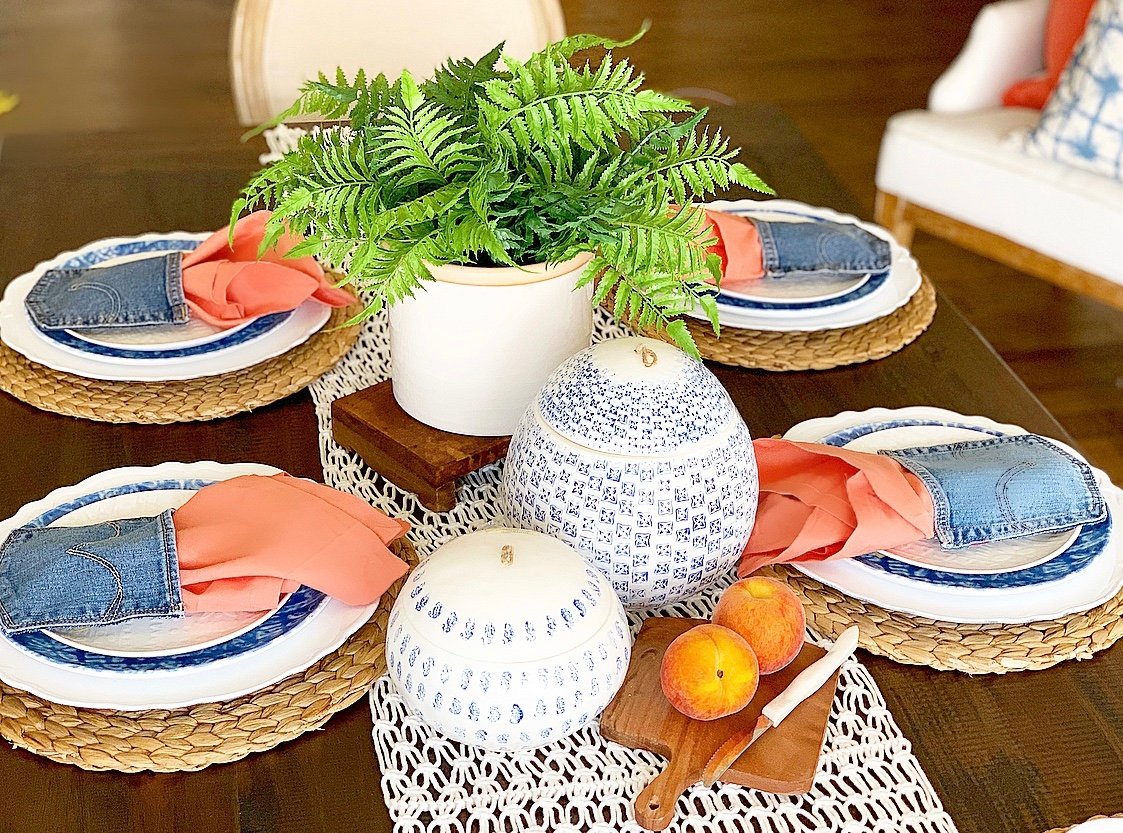 I know not everyone keeps their table set, but I shared a simple summer table, that also translates to the outdoors because the plates are all melamine! (plastic!)
With a few switches, I also made it festive for the fourth!
Find the details for this simple table here. 
Three Trader Joe's Cocktail Recipes
Each Tuesday on my Instagram account I share a recipe using Trader Joe's ingredients!  We call it Trader Joe's Tuesday, and this one was all about cocktails!  These are MUST try drinks for summer!
Find them all here…..and hopefully at a poolside near you!
Two Ingredient Slime
In an effort to be more of a YES mom, I broke down and let my boys make slime!  This two ingredient method really is SO easy, and the joy on their faces…worth it!
Find the "recipe" here. 
Thanks for stopping by!  I'm off to finish prepping for tomorrow's fun! Whatever your plans for the fourth, I hope you and your family have the BEST time celebrating the freedoms we are blessed to enjoy!  Happy birthday America!