These ground beef stuffed bell peppers are such an easy weeknight meal!
My boys think the bell pepper bowls are so fun, plus they are full of good vitamins…although getting them to eat the bowl is sometimes a challenge! This recipe can easily be changed to fit your family's preferences! It is a favorite at our house!
Ingredients:
4-6 large orange bell peppers, try to find ones that can stand up on their own/have level bottoms
1 teaspoon EVOO
1 lb. of ground beef- sub ground turkey if you prefer! I usually get the 93% lean
1 1/2 cups of cooked rice, quinoa or riced cauliflower
1 can of black beans, rinsed and drained
1 can of corn, rinsed and drained or 1 cup of frozen corn, thawed
1 jar of your favorite speghetti sauce
2 cups of cheese, divided-We used cheddar and mozzerella
Directions:
Preheat oven to 350 degrees. Wash and hollow out your bell peppers, removing all seeds.
If your peppers are very large, I sometimes stick just the peppers in the oven for about 5 minutes while I brown the meat!
Add EVOO to a large skillet and brown meat over medium-high heat. Cook your rice, quinoa or riced cauliflower according to the package instructions. Once the meat is brown and crumbly, add cooked rice, rinsed beans, corn, sauce and 1 cup of cheese to the meat. Combine and reduce heat.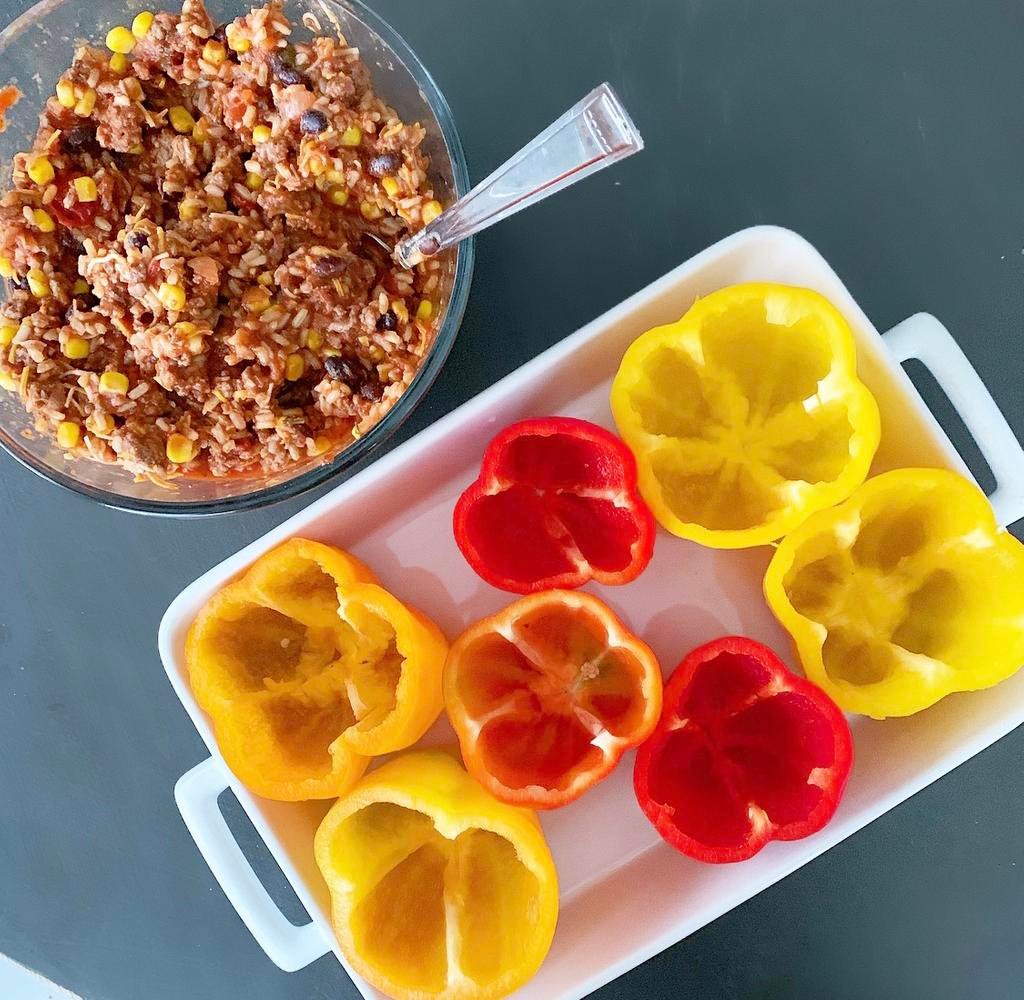 Spoon mixture into each bell pepper.
Bake for 20 minutes uncovered. Take peppers out and sprinkle the second cup of cheese on top. Place back in oven for 5 minutes, or until additional cheese has melted and peppers are soft.
Remove, let cool for 5 minutes, and serve!
I hope your family loves these ground beef stuffed bell peppers as much as we do!
Find more easy dinner recipes using ground beef below: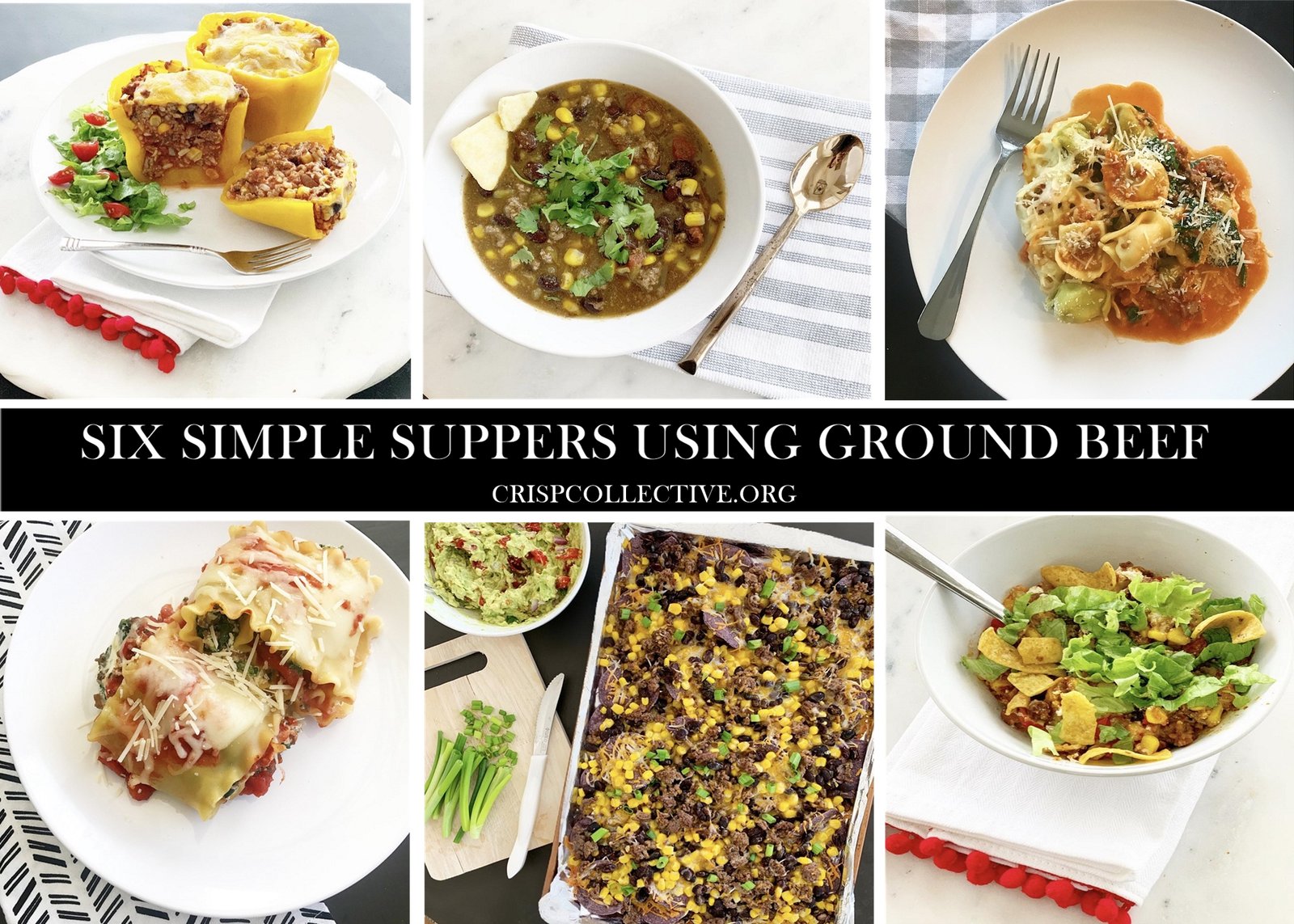 Find this post HERE.