Today I'm sharing 5 simple ways to refresh your home!
Rocking chair// Tassel throw// Bookcase// Pouf// Blush pillow// Buffalo Check Pillow// Velvet Blush Pillow// Rug
After the glitz and sparkle of the Christmas decor comes down, I think it's common to just feel a little blah about your home! Hopefully these simple ideas will give you the winter refresh you may be craving!
Purge/Organize/Rearrange
With a clean slate, this is THE perfect time to re-organize within your home!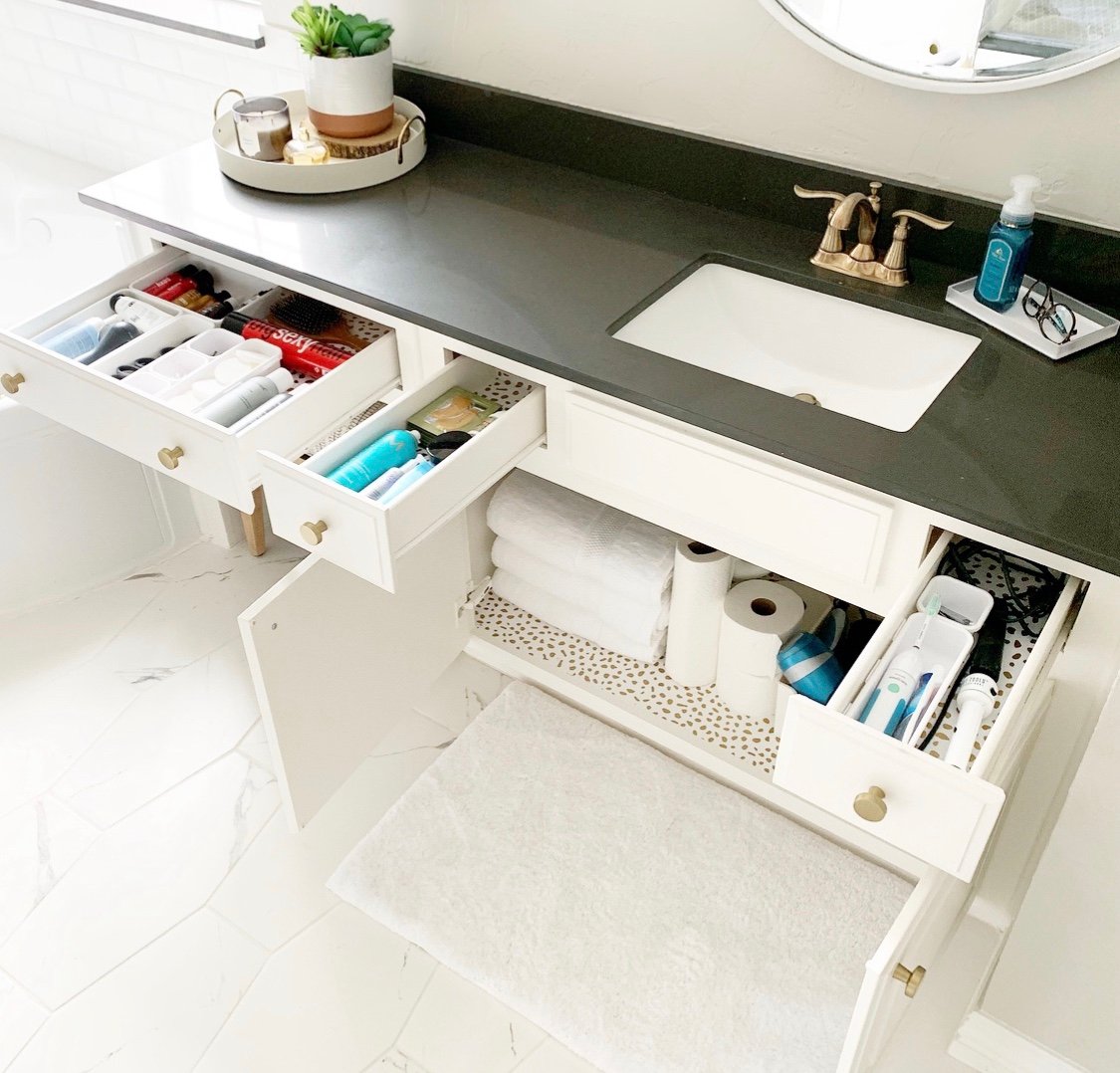 It's not always glamorous, but it sure does feel good when it's done. I tackled my bathroom last week and it made such a difference! Find the post HERE.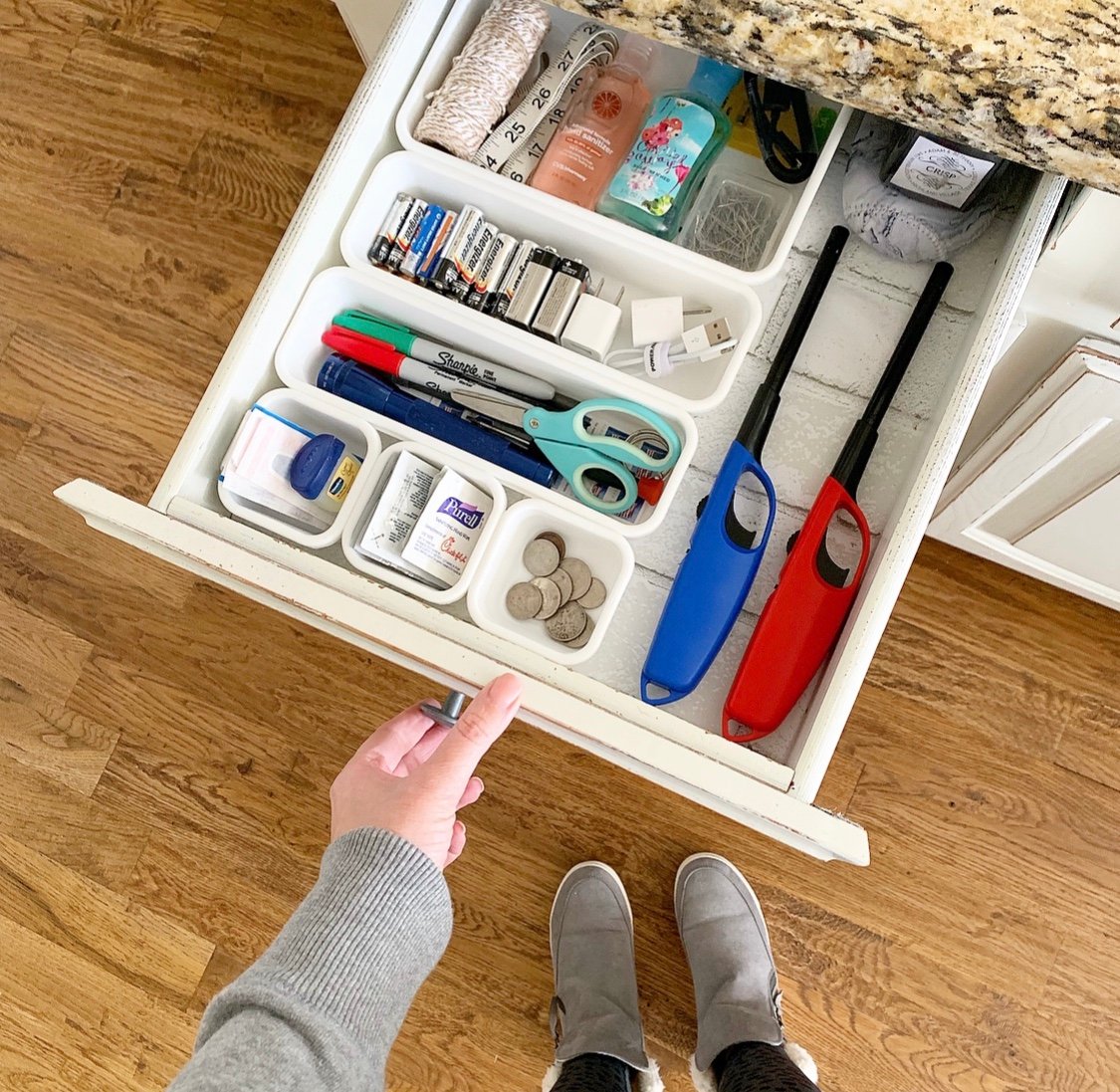 If you feel overwhelmed by all the spaces in need, start small. I cleaned this junk drawer and as silly as it sounds, I felt SO accomplished. What took me so long? Find simple step to cleaning your junk drawer HERE.
I still have lots of closets and drawers in need, but I'm knocking things out one at a time!
Make a Winter Bucket List
My family makes a bucket list each season. We live in Texas, where we RARELY get snow, so we don't have a ton of winter specific activities, but it is still fun to come up with a short, achievable list as a family.
I type ours, but you can write it on paper or a chalkboard and display it somewhere your family will see it! I think it's important to always have things to look forward to!
Cozy Pillows and Throws
My friend told me the other day that she always wants to completely redecorate her house this time of year…..I told her to just buy a pillow or two to fight the urge! Haha!
I am a bit of a pillow hoarder, but I think they are such an easy inexpensive way to brighten up a space!
I also love throws and THIS tassel one is my new favorite! It comes in lots of color options, and is so pretty!
Nothing better than snuggling up on the couch with a blanket when it's cold out! Find it HERE.
I also found these cute graphic pillow covers on Amazon. I try not to go overboard with decor that has words and sayings on them, but I think one of these in a room is super cute! Plus, they are all $7.99 or $9.99. Click on any of the images below to be taken to the pillow on Amazon.
You can also find all these pillow covers HERE. I usually get affordable down inserts at Home Goods or on Amazon HERE.
Add Some Green
It's hard to keep real plants alive with the weather….ok, it's ALWAYS hard for me to keep plants alive, period! BUT I think adding a little (faux) green brightens up your home.
I love this mini fiddle fig I found HERE. I found a bunch of affordable options that range from $5-$15 and can be used year-round.
Click HERE to find any of these affordable options.
Add a New Pop of Color
I am more of a neutral girl, but at Christmas my home has tons of color! Once it's all gone I think it's fun to add just one or two pops of color.
For some reason, blush is usually my go to this time of year. I don't really decorate for Valentine's Day, but I think it ties in with that and then transitions perfectly into Spring.
Whatever color speaks to you, maybe try adding just a few little touches as an easy change!
I hope these easy tips give you some ideas on how to refresh your home for winter! Stay warm and cozy….spring will be here before you know it!