Today I'm sharing six simple suppers using chicken!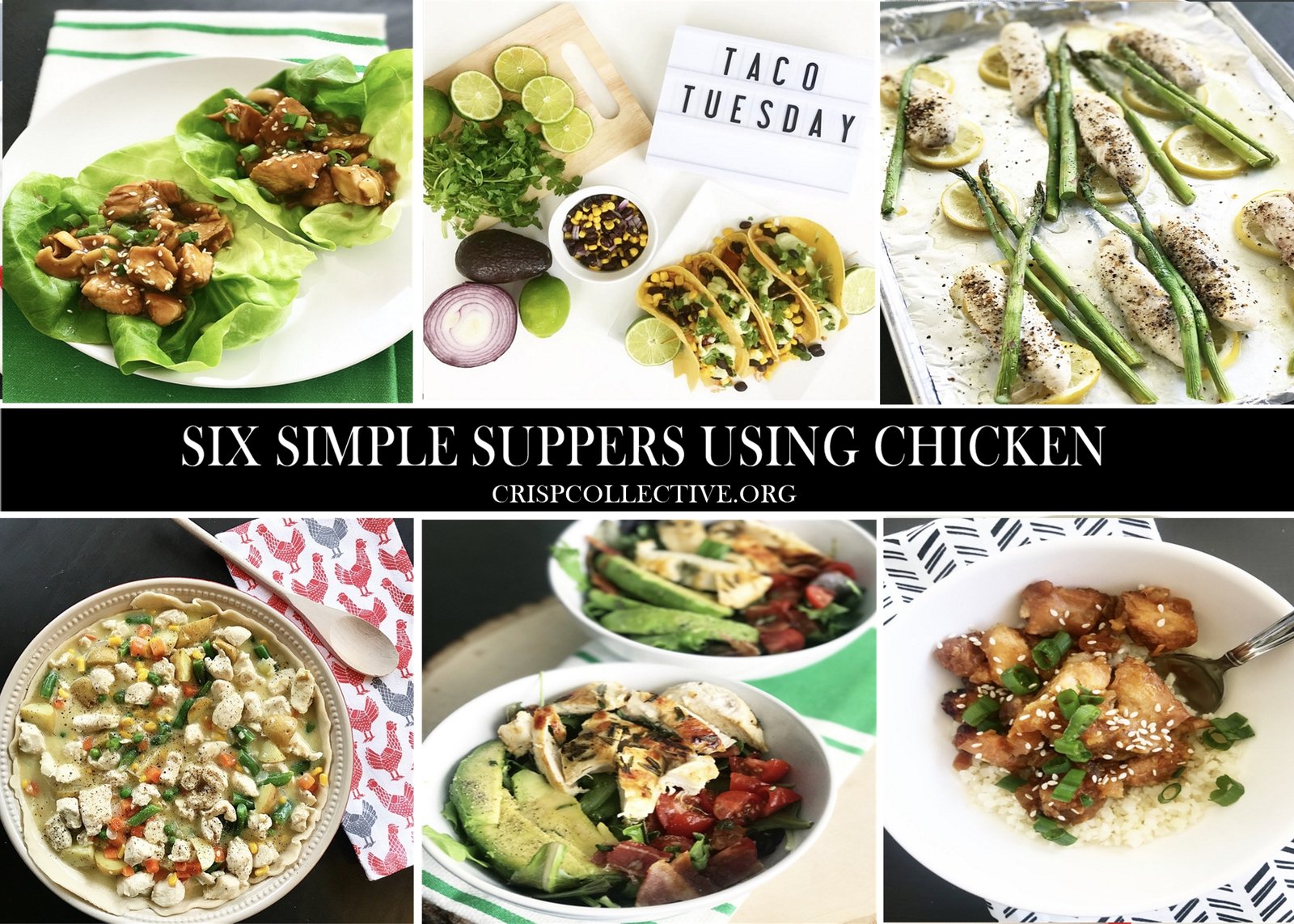 All of these recipes are simple and perfect for weeknight meals. For the chicken, I often make chicken breast in my slow cooker, covering it with chicken broth or water and cooking on high for 3-4 hours or high for 6-8 hours. Most recipes call for 1-2 lbs of chicken, so using this method you can easily double the batch, cooking 3-4 lbs, and have your protein ready for two of these meals. You can also grab a rotisserie chicken at the grocery store!
Simply click on the picture or link below to be taken directly to the full recipe! I hope you find some new favorites to add to your family's rotation!
Cashew Chicken Lettuce Wraps
Lettuce wraps are always my favorite to order at P.F. Changs or Pei Wei! Love making this similar dish at home.
Find the recipe HERE.
Slow Cooker or Instant Pot Chipotle Chicken Tacos
A simple twist for your next taco tuesday! Always a good idea!
Find the recipe HERE.
Sheet Pan Lemon Chicken and Asparagus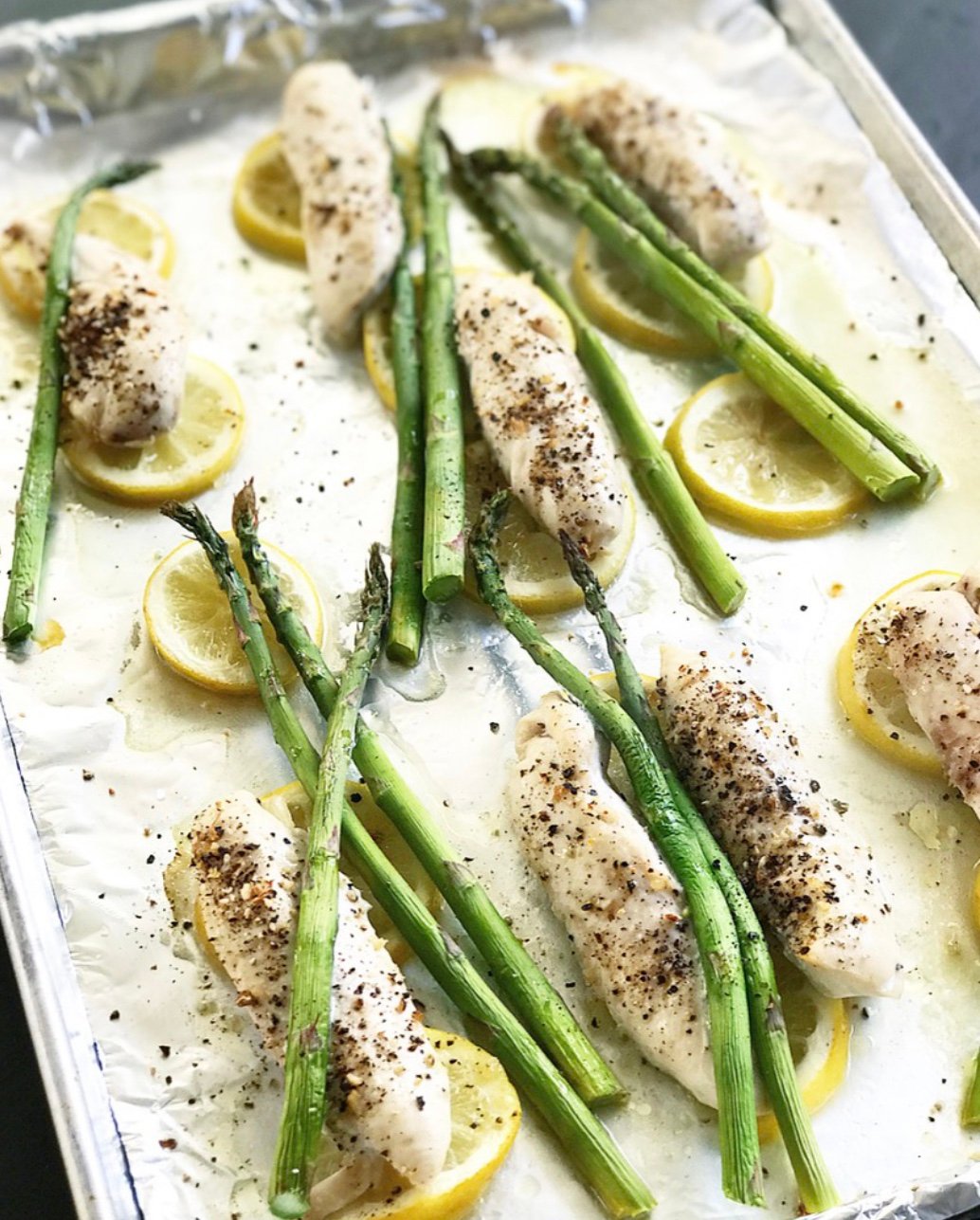 Fresh, delicious and the sheet pan method makes cleanup a breeze!
Find the recipe HERE.
Chicken Pot Pie
Comfort food at it's best!
Find the recipe HERE.
Rosemary Chicken Breast Salad or Sandwich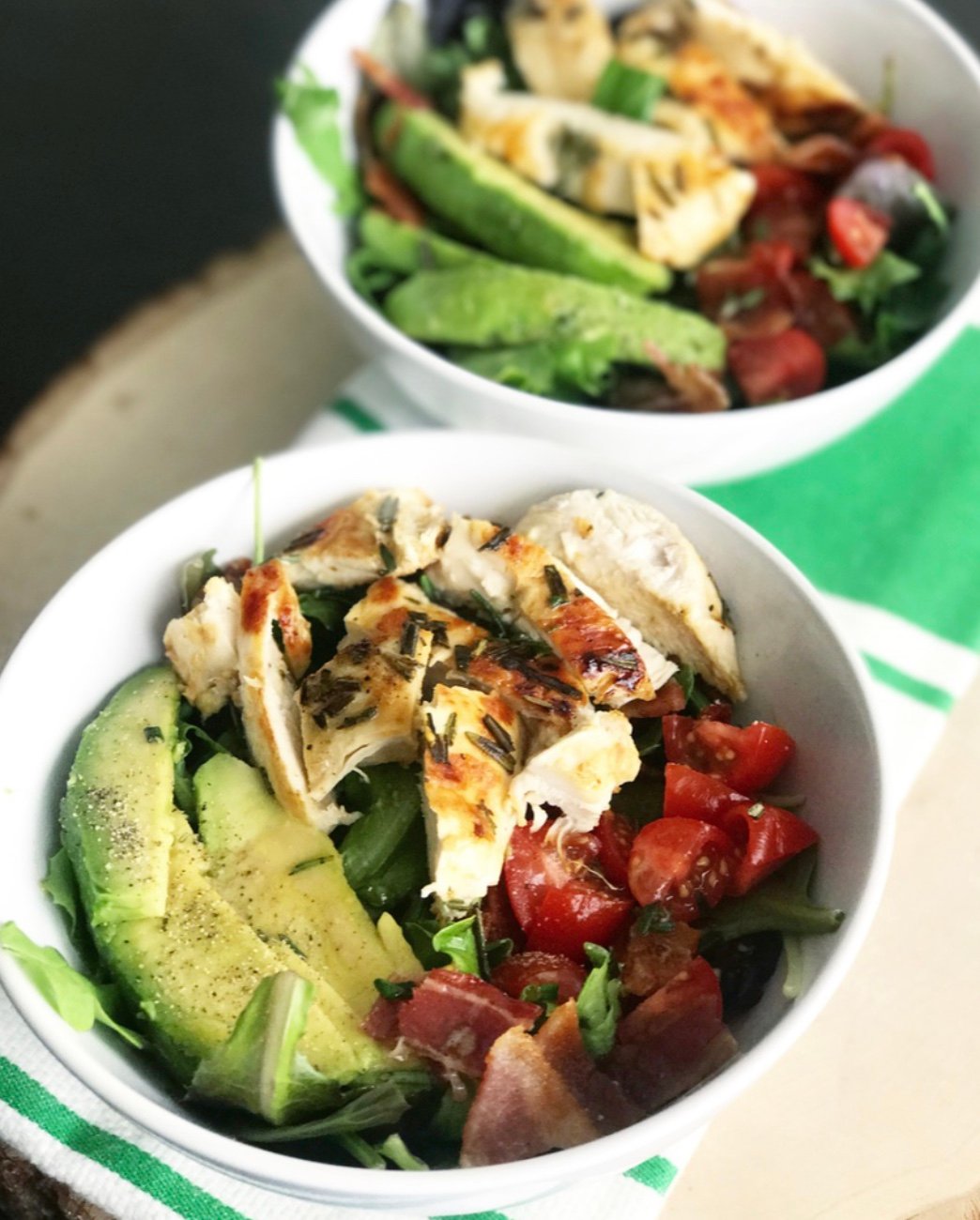 This rosemary chicken breast is perfect for a salad or sandwich!
Find the recipe HERE.
Slow Cooker Honey Ginger Chicken Bowl
Super easy and full of flavor! It will be a new fave!!
Find the recipe HERE.
I hope these six simple suppers using chicken give you some new ideas for easy weeknight meals!
If your family likes buffalo sauce, be sure to also check out my six recipes using slow cooker buffalo chicken.
Find the recipes HERE.
And six simple suppers using ground beef!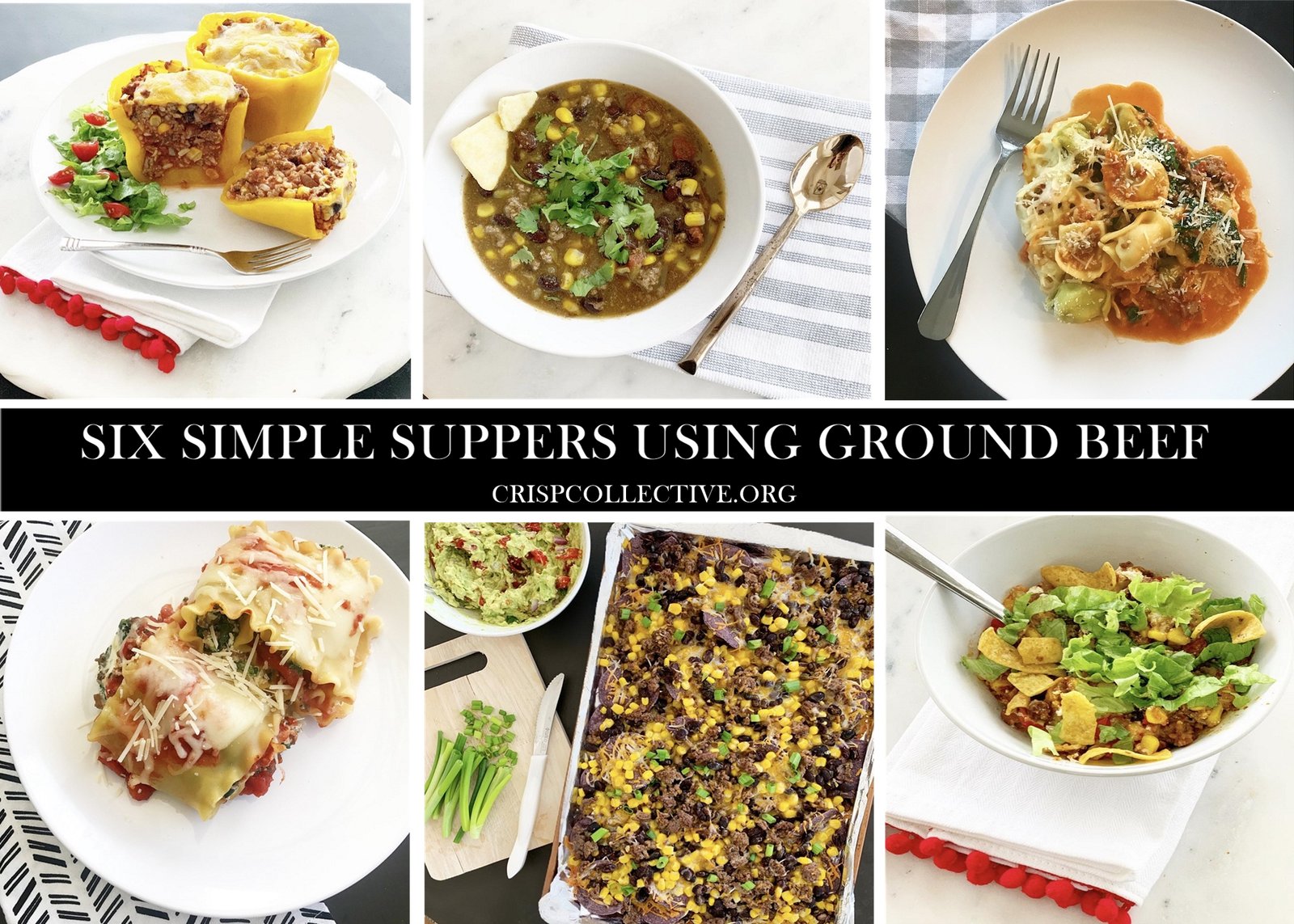 Find these recipes HERE.