Maybe she's born with it, maybe it's quarantine….
Ok, FAR from glam over here, but a few things I DO love about this time: comfy clothes, hugs from this guy anytime I want, and Disney+ (thanks Aunt Jennifer!)
A few things I shared this week…
Corona Birthdays
My friend had a birthday this week and while we couldn't celebrate the traditional way, I wanted to make her giggle with this toilet paper birthday cake…
which then led to me making some toilet paper tags to leave rolls of toilet paper on a couple of friends' doors! I might be losing it! haha!
I don't have this many rolls to spare, but am hoping to find more and be able to "TP" a few friends over the next few weeks.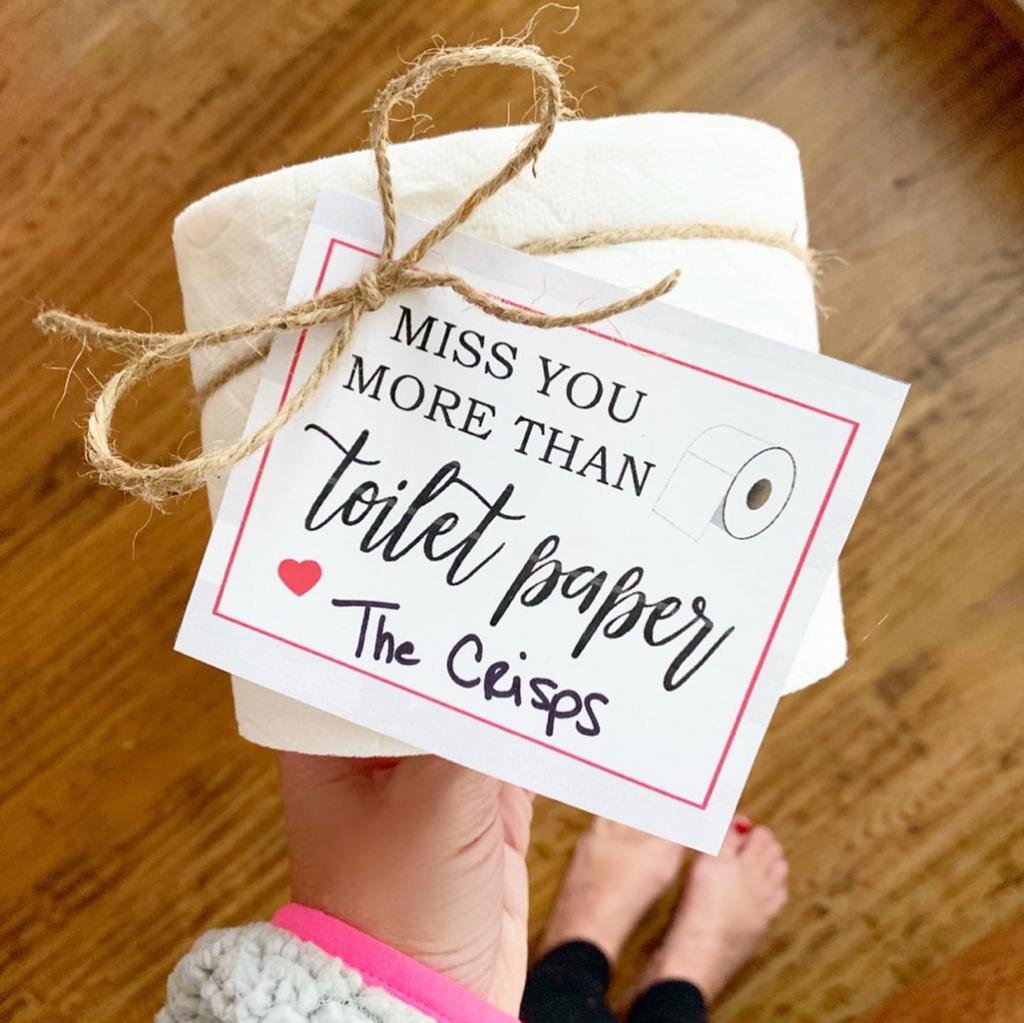 If you have a roll or two to spare and might want to do the same, you can find the free printable tags HERE.
Mother's Day Gift Ideas
Mother's Day is coming up, so I put together some fun gift ideas for Mom!
I shared them all HERE.
Slow Cooker Pulled Pork Sliders
Our family has always loved this Dr. Pepper pulled pork. We used it this week to make sliders.
Find the recipe HERE.
Hang in There!
This is our guest room, which is now my hubby's work from home office…..I would LOVE to have my Mama, my in-laws or a girlfriend staying in here instead! BUT, I am trying to find the postive in every day, while also letting myself feel the waves of sadness or frustration that come from time to time! Have I mentioned I was NOT meant to be a homeschool teacher?!? God is teaching me patience in this time for sure!!
I hope and pray you are able to find the good as well, and most importantly, that you are safe and healthy!
Like all things, I know God is in control and better days are ahead! Thank you for stopping by!! I appreciate you so much!