If you are a cookie butter fan, this dip is super easy!
It is just two ingredients! You can whip it together in minutes and put together a fun tray for your next party or get together! Sure to be a hit!
I used this melamine tray above that looks like marble. Durable and perfect for indoors or out! Find it for just $10 HERE.
Ingredients:
1 jar of Trader Joe's Cookie Butter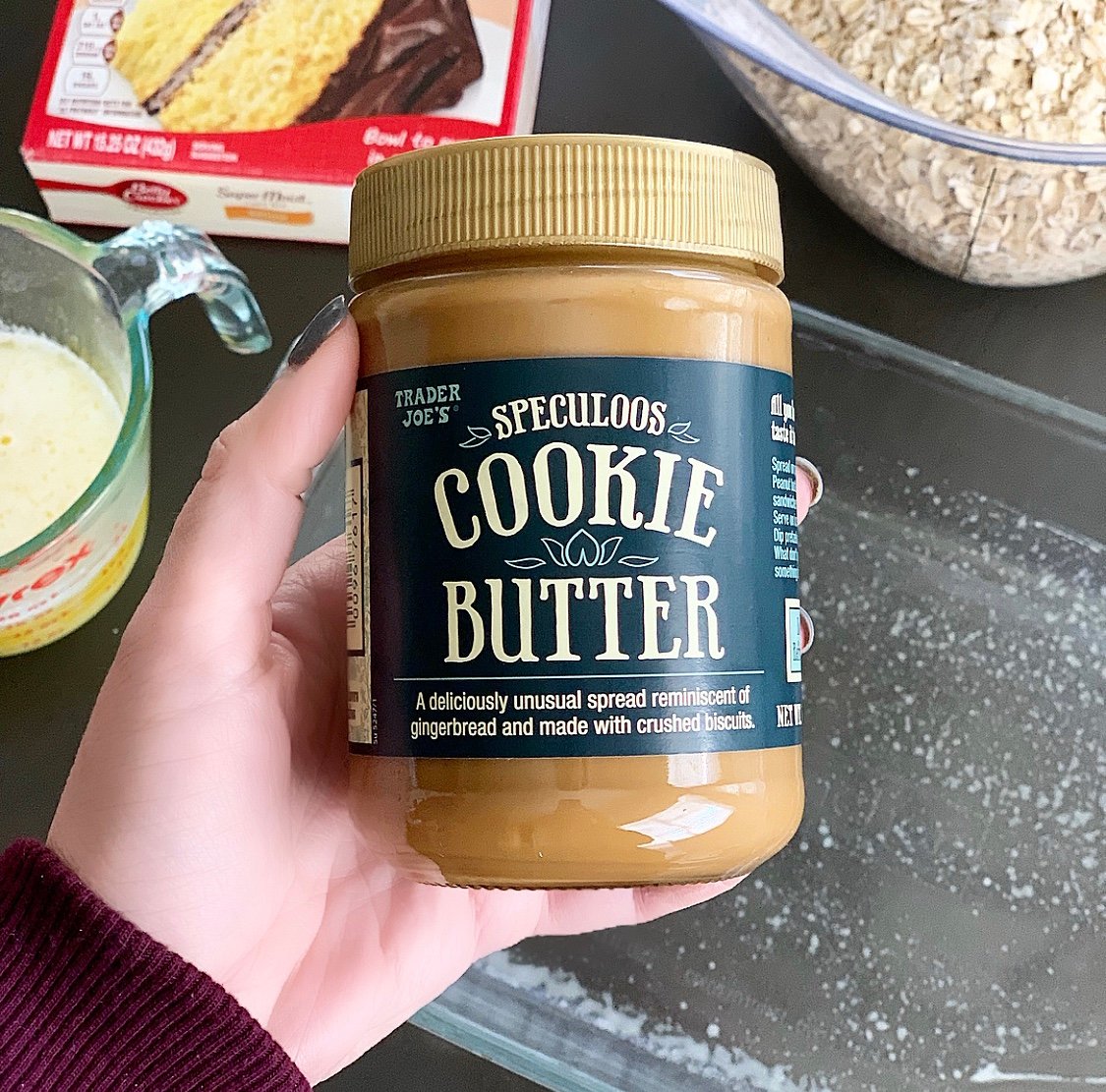 1 tub of Cool Whip
Directions:
Put the entire contents of your jar of cookie butter in a microwave safe bowl and heat for 20 seconds at a time. Stirring between each time until the consistency is soft so it is easy to blend with the cool whip.
Stir in the cool whip spoonfuls at a time until it is all blended.
That's it! Super simple, but makes the cookie butter a better consistency for dipping!
Items to Dip in Your Cookie Butter Dip:
Pretzels
Strawberries
Bananas
Cookies
Marshmallows
This would also make a great icing for a cake, cupcakes or muffins! Maybe a yummy ice cream topping too!
If you like cookie butter, be sure to check our these recipes too!
Cookie Butter Banana Muffins
Find the recipe HERE.
Cookie Butter No Bake Cookies
Find them HERE.
Oatmeal Banana Bake
Find it HERE.