The most wonderful time of the year is here, and we're celebrating with the 12 trays of Christmas!
I know many of our celebrations will look different this year, but that doesn't mean they can't be special! I am teaming up with Walmart today to share 12 trays that are simple to put together to bring a festive touch to your holiday celebrations. The idea behind each of these trays is that you can order the grocery items from Walmart, pick them up or have them delivered to your door and easily put them together yourself at home. Most take only minutes, are made of store bought items (no time consuming recipes!) and are fun and festive! Check out Walmart grocery HERE, and if you haven't checked out Walmart+, it is a game changer! Learn more about it HERE.
Now, for the 12 trays of Christmas!
Christmas Movie Night Tray
The Christmas movies are on repeat over here! This tray of sweet treats is perfect for snuggle time and Santa movies!
Find this tray HERE.
Waffle Tree Breakfast Tray
A little green food coloring tranformed our waffles into a festive tree!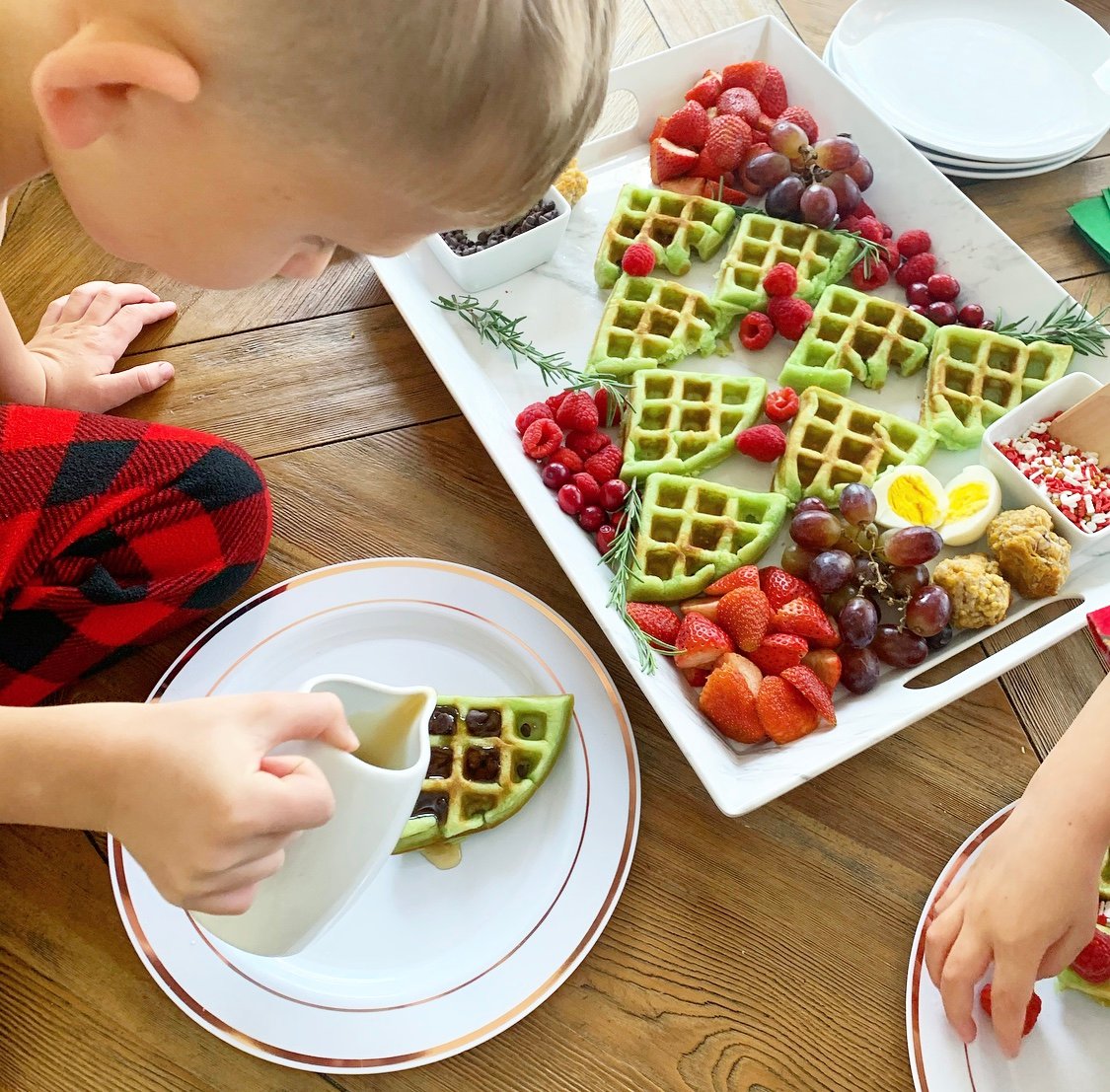 The boys had fun decorating! This would be fun for Christmas morning or any Saturday in December!
Find this tray HERE.
Avocado Deviled Egg Tray
Adding avocado and some red bell pepper to your deviled eggs makes them super festive for the holidays!
If you make deviled eggs, this $9 tray is a MUST! Find it HERE.
Appetizers using Phyllo Shells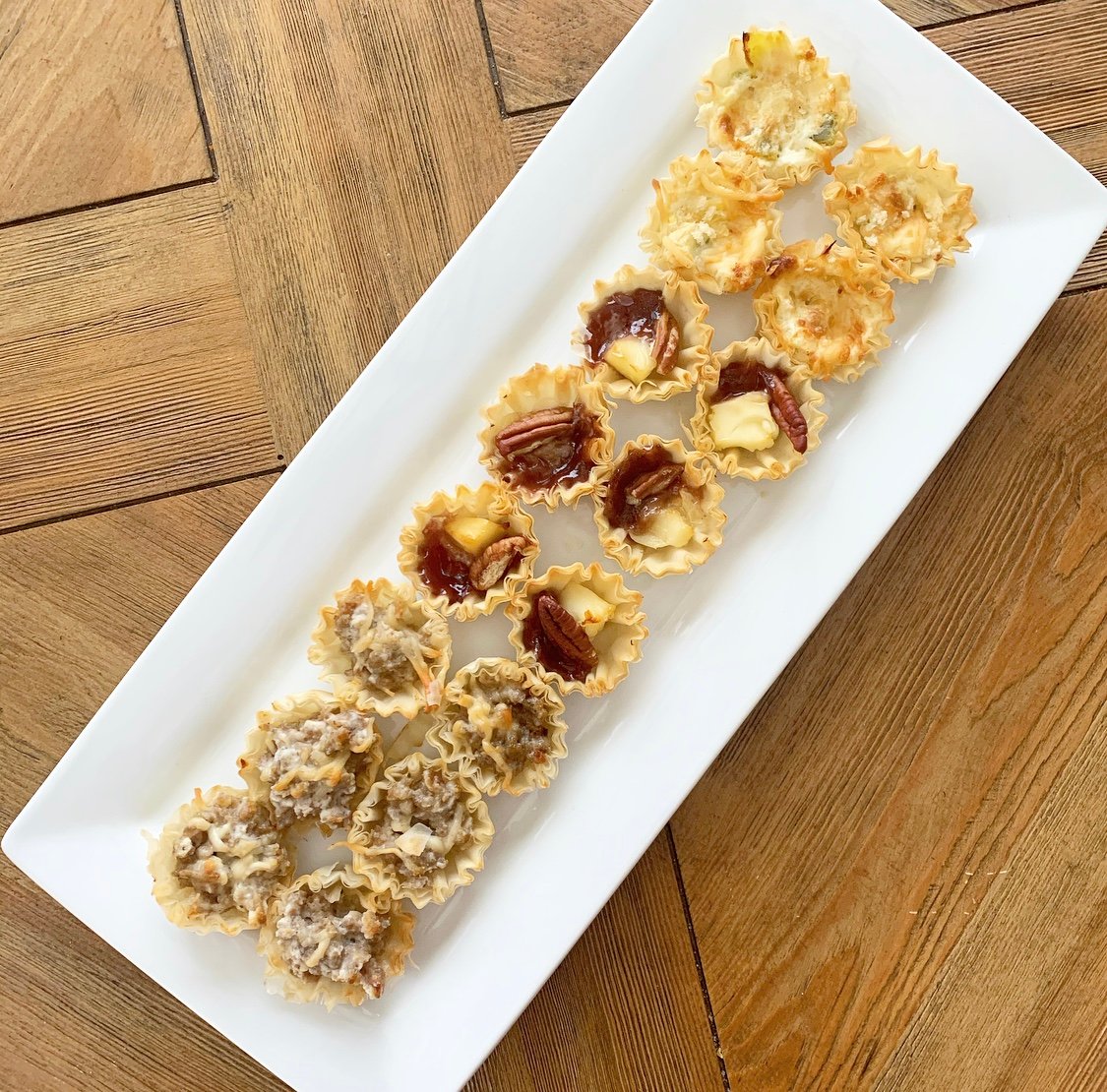 I grab phyllo shells in the frozen food section at Walmart, HERE. These are three of my favorite recipes to make make with them. They are the perfect bite sized appetizer!
Find the recipes HERE.
Find this tray HERE.
Christmas Tree Veggie Tray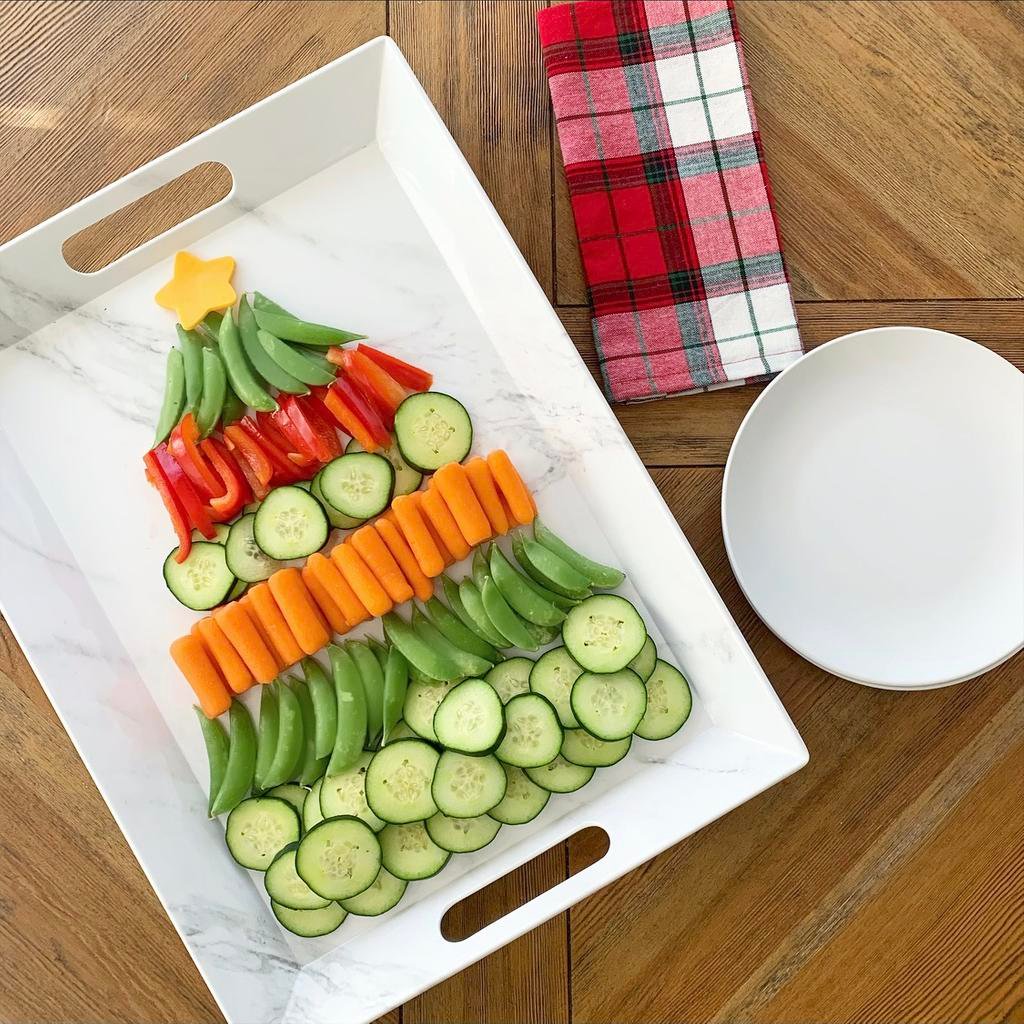 Gotta add some greens! Add some ranch dressing or veggie dip and you have the perfect festive veggie tray!
Find star cookie cutters for your topper by clicking the images below:
Find this tray HERE.
Meat and Cheese Wreath
A simple twist on a meat and cheese tray! I put a small bowl upside down in the middle of my tray to create a perfect circle and worked my way out! Swigs of rosemary also add a festive touch!
Find this tray HERE.
Hot Cocoa Tray
I thought this two tiered tray was SO adorable for mugs, straws, etc. I found this tray HERE.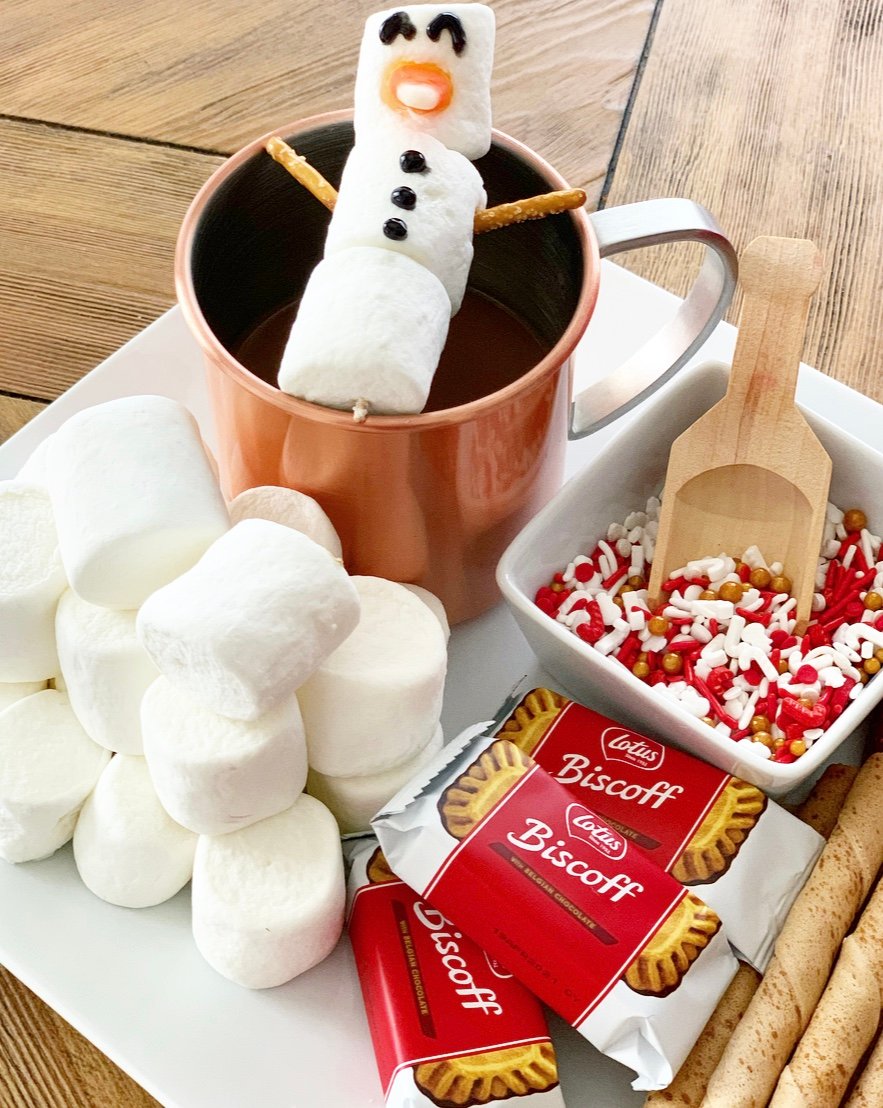 Make a cup of cheer with these sweet treats!
Caprese Candy Cane
This took five minutes, but is sure to make your family smile!
Find this tray HERE.
Santa Pancake Face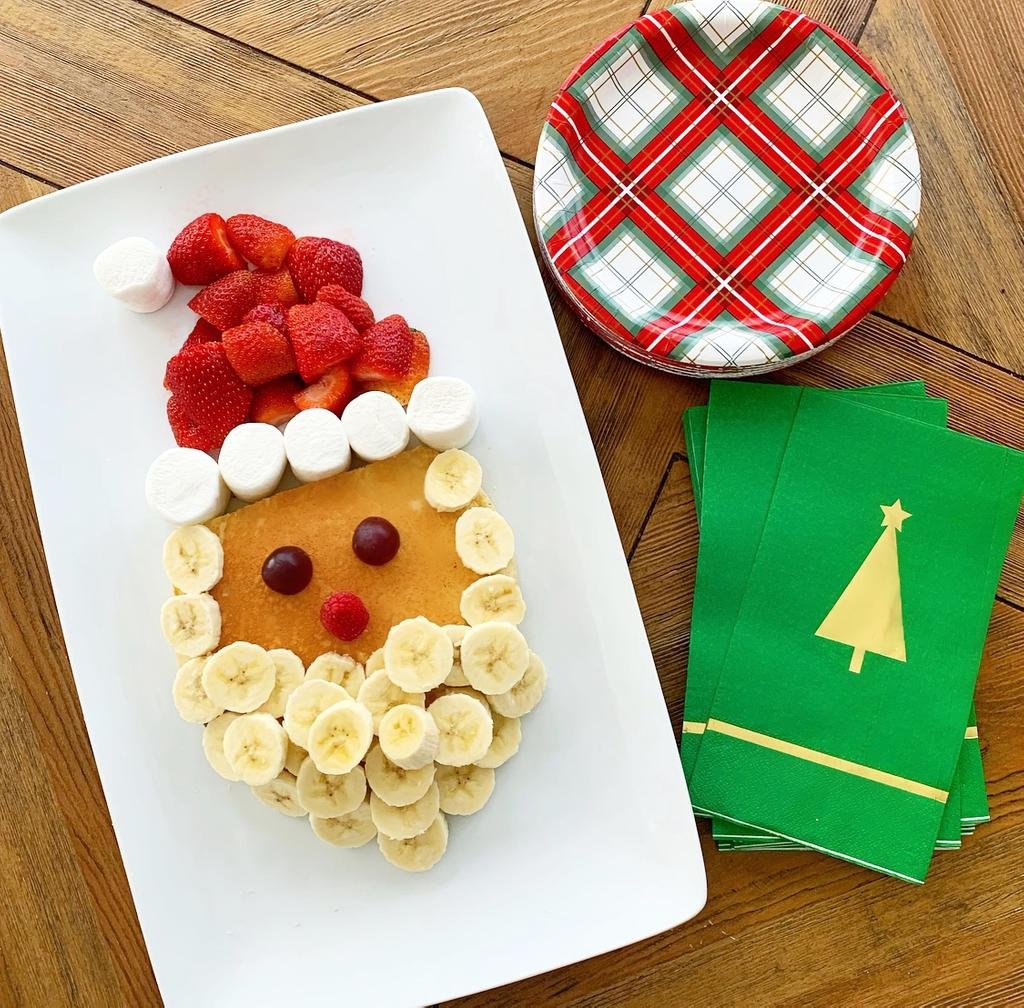 My boys thought this was SO fun!
Find a quick video on how to put this together HERE.
Find this tray HERE.
Chips and Dips Tray
Never underestimate a chips and dips tray! Always a crowd favorite! These dips are marketside brand and are made fresh daily HERE.
Find this tray HERE.
Pizza Night Tray
We love the flatbread pizzas from the Walmart deli, found HERE. For this tray we made a pepperoni mozzerella pizza and BBQ chicken. I sliced them in triangles and topped each one with a cheese star. Find star cookie cutters by clicking the links below: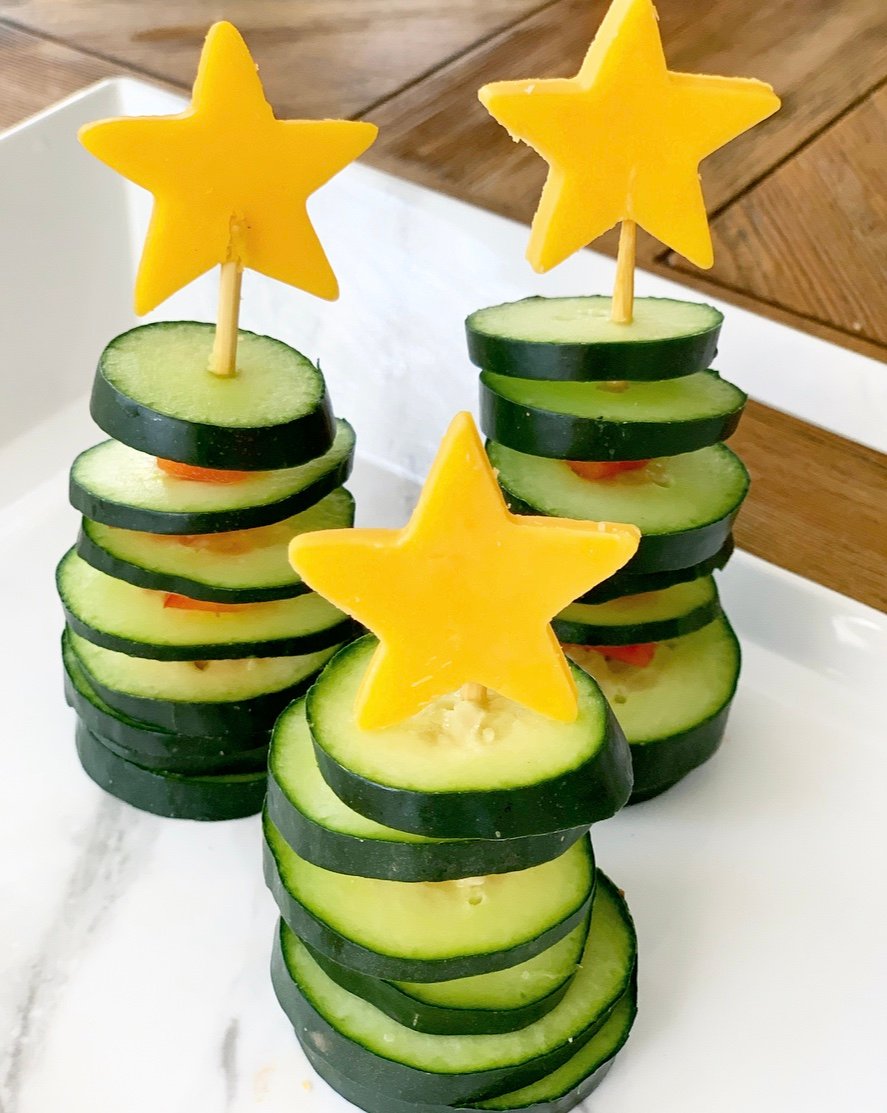 These veggie Christmas trees are made with cucumbers, red bell peppers, and a cheese star with a toothpick down the middle. Just a fun way to add some veggies.
Dessert Tray
We love holiday baking, but sometimes store bought goodies are just as fun! I grabbed all of these from the Walmart bakery, along with strawberries and rasberries from the produce section.
Eat, drink and be merry! I hope some of these trays make it into your home this holiday season!
This post was sponsored by Walmart, but all items were picked adn purchased by me.