My boys love chocolate and smashing things, so this chocolate smash heart was the perfect combination for Valentine's Day!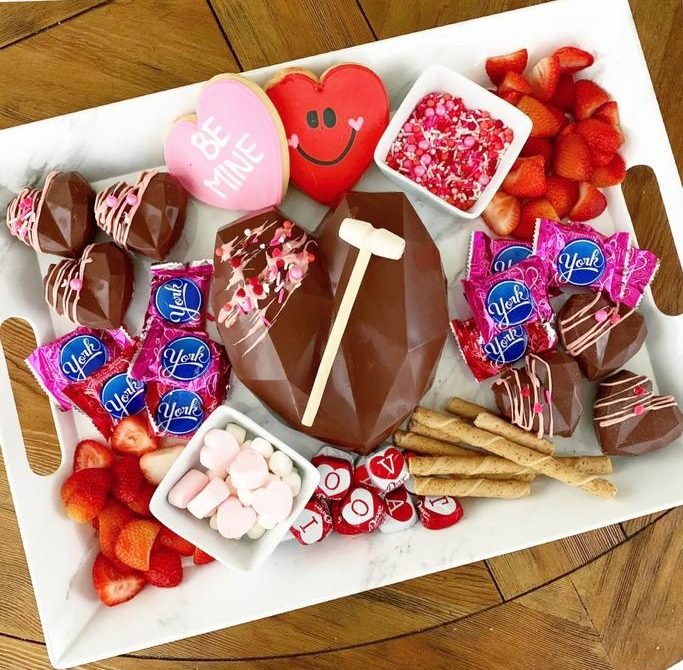 I grabbed this mold from Amazon. Find it HERE.
I used the smaller molds to make hot cocoa bombs and the larger one for the smash heart!
If you'd prefer just the large heart mold, find options HERE and HERE.
Ingredients/Supplies
A chocolate mold- I ordered mine HERE.
Bowls for melting chocolate. I bought disposable ones because cleaning them afterward is a pain!
A silicon spatula- A small one comes in the kit I bought. Find other options HERE and HERE.
Meltable chocolate- I used these HERE and these HERE.
A contrasting color chocolate for topping (optional)- I used these white chocolate chips and dyed them with a little food coloring to make them pink!
Sprinkles or other candy for decorating the top.
Items to go inside- strawberries, candy, etc.
Directions:
Below are directions, but you can also watch a quick video HERE.
Melt your chocolate in the microwave in 15 second increments, stirring in between until melted. Don't overcook/burn!
Pour chocolate into your mold and brush until mold is covered.
Place in the fridge to let it set for a minimum of 20 minutes.
Melt more chocolate and double coat your mold.
Let set for a minimum of 20 more minutes.
Take heart out of the mold.
Fill with fruit, candy, etc. and place it on a tray or cake round.
Melt your contrasting colored chocolate or white cholocate and drizzle it onto your heart in whatever design you like!
Add sprinkles or other candy to make it more fun.
Take your hammer (we opted for a little bigger one than came in the kit!) and smash away!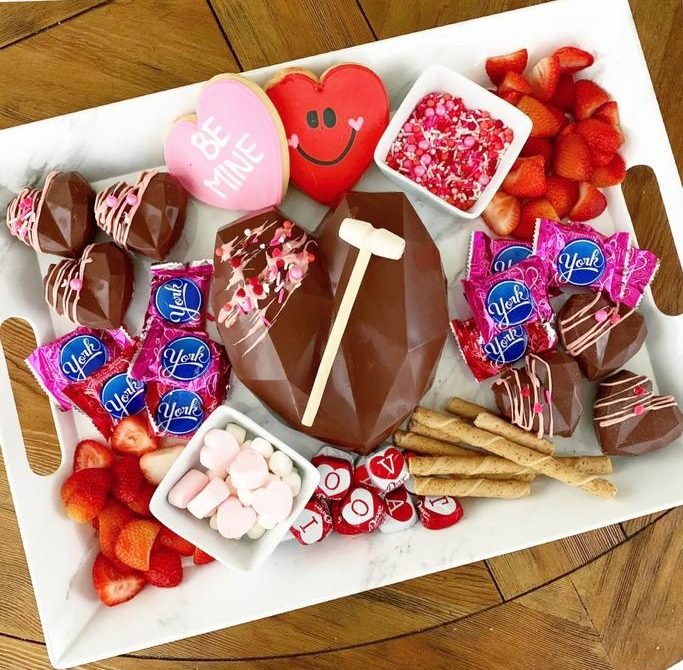 I also saw on Pinterest where people used these for gender reveals…with pink or blue inside! Such a fun idea! I will share the hot cocoa bomb tutorial soon!