Do you have family photos that just live on your computer or phone?
I did! But I was excited to finally get some off the phone and onto my walls with Smallwood Home.
Family Photos
We do family photos once a year in the fall that we also use on our Christmas card.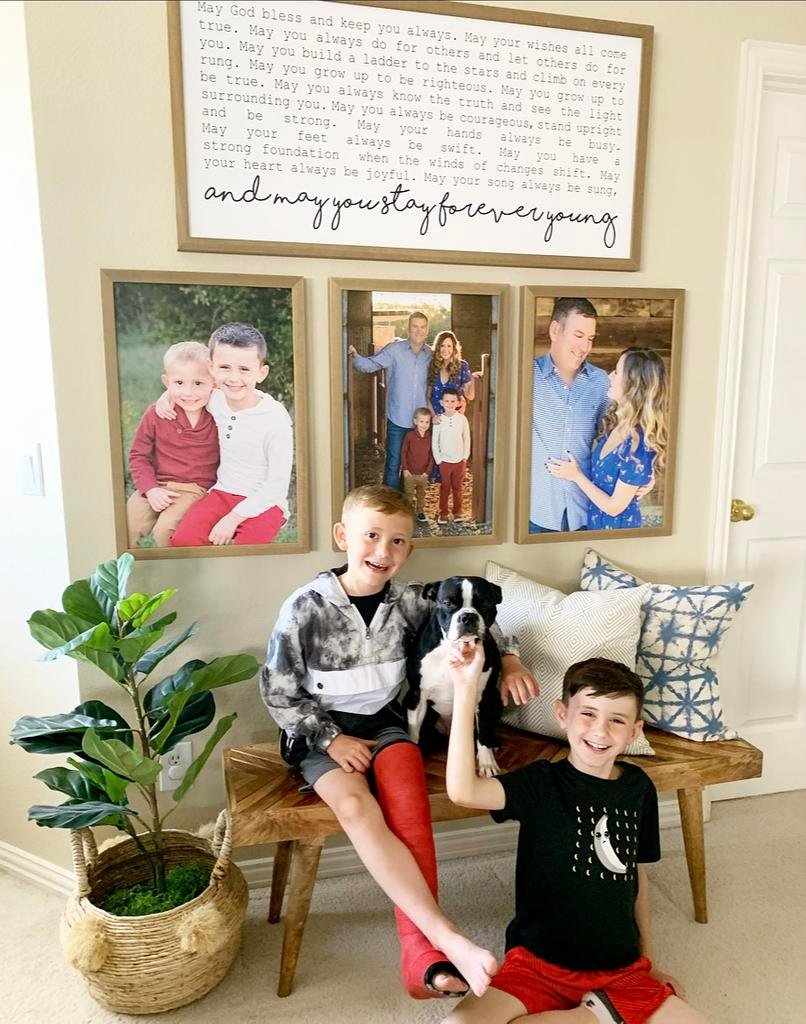 It is not my husband's favorite, but I have asked him to show up, wearing what I lay out, with minimal complaining, and we call it my Christmas gift! DEAL! It is seriously one of the few pics that I am IN with my family…I am usually the documenter of the family….and I absolutely love seeing how we change each year. I cherish these photos SO much!
Reasons to Use Smallwood Home:
Smallwood's site makes it SUPER easy to upload your photos. You choose the size and frame color, upload your photo and review a preview of exactly what it will look like before adding to cart!
Their pricing is SO affordable! Printing pics, especially large ones, can get pricy quick! Smallwood runs sales all the time and has some of the most affordable pricing I've seen! PLUS, you can use CRISP20 for 20% off at checkout (ends 5/9/21 at midnight).
The quality of their photos are great! With the pricing being so affordable, I had my doubts, but I was SO pleasantly surprised at the quality of our prints! Their customer service team is also top notch if you have any issues!
Their frames are lightweight so they are easy to hang! I hung all of these photos myself, safely with just one nail! I appreciate that it is not a huge ordeal to get these up on the wall!
They are a family business, and I know I'm partial, but they are located in East Texas and that just makes me love them more!
How to Order:
Head to the Smallwood Home site HERE.
Tap "Start Creating"
Choose a size and frame color.
Add a photo from your desktop or phone.
Preview and approve your image.
Add to cart.
Use CRISP20 at checkout for 20% off.
That's it! SO easy and I promise you won't be disappointed!
Signs
They also have some of the best signs to use for decor throughout your home! I grabbed this one with Bob Dylan lyrics because it reminds me of one of my favorite shows EVER, Parenthood (it was the theme song!). I secretly want to be a Braverman, plus the lyrics are perfect for my feelings toward my sweet boys too!
Their signs are also lightweight and easy to hang! I have several Christmas ones I love putting up year after year!
Check out their signs HERE.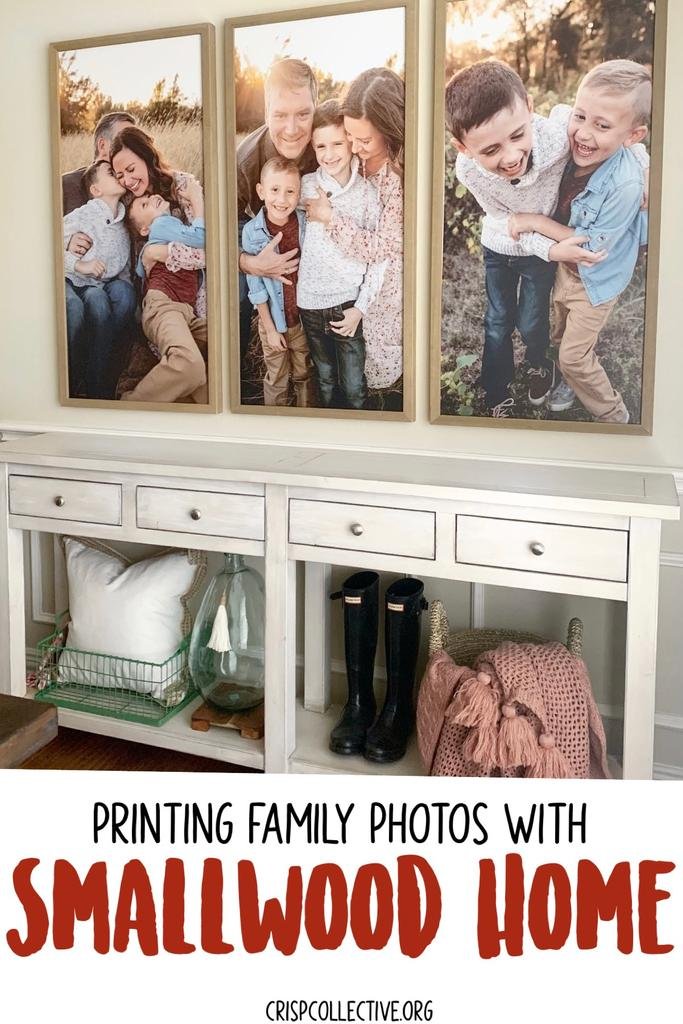 This post was sponsored by Smallwood Home, but all products were selected by me and all opinions are my own.