Summer break is upon us, and WE ARE READY!
As much as we are ready for slower mornings and a less cluttered calendar, it never fails that shortly into summer break I hear the words, "I'm bored!"
Enter Walmart's new line, Smarts and Crafts! My boys love to read graphic novels, so I knew they would love this set that allows them to create their own! I grabbed this complete kit HERE with two blank books, markers, stencils, stamps, stickers….everything you need to create your own comic books. I can't wait to see what they come up with!
My youngest especially loves getting creative, so I grabbed several options for him that I can bust out on days when he's needing some entertainment! I love that these kits incorporate language, measurement, science and engineering…but he'll just see them as FUN! Some even come packaged in their own little tote bag so they are easy to take on the go….perfect for summer road trips!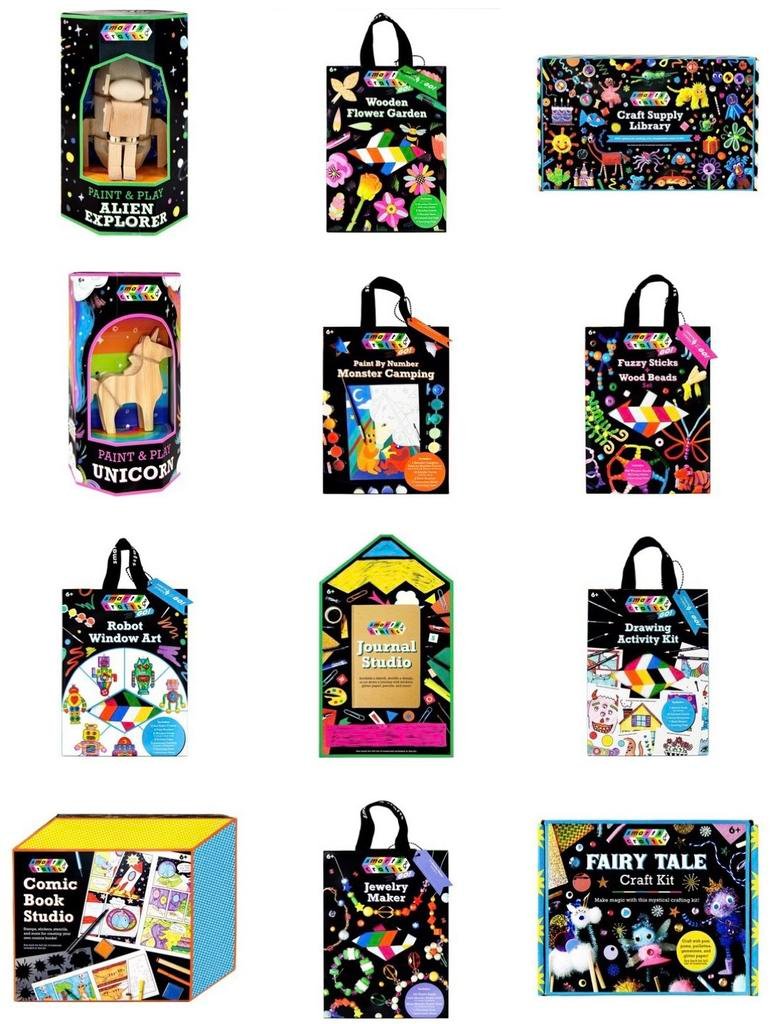 Find these options by clicking on the images below:
The line also features some bright, playful decor for kids that I think would be perfect for a bedroom, playroom or classroom!
I grabbed this colorful tent for Will's room!
It's just $35 HERE.
And these color wheel floor pillows that just made me smile!
Find them HERE.
I hope you'll check out this new Smarts and Crafts line at Walmart, and grab an item or two to kick summer off right!
You can shop the entire line HERE.
Summer…we're ready for ya!
Shop the Post:
This post was sponsored by Walmart. As always, all items were selected by me and opinions are my own.