I'm excited to share our butler's pantry remodel and some fun home decor finds with you!
Before
I'm mad at myself for not getting a better before pic, but if you look closely you can see our butler's pantry in this pic from Christmas.
When we remodeled the kitchen it made sense to re-work this space as well!
Process
We decided to demo the upper cabinets. We kept the lower cabinets and our cabinet builder replaced the fronts with shaker style doors, like the ones in the kitchen. He also built this wine holder.
We picked out some fun tile….
You can find it HERE.
We got both installed and then stained the open shelving to match the wood stain on the vent hood in our kitchen.
AFTER
I found this cute happy hour piece at Walmart. It is perfect for wine corks or bottle caps.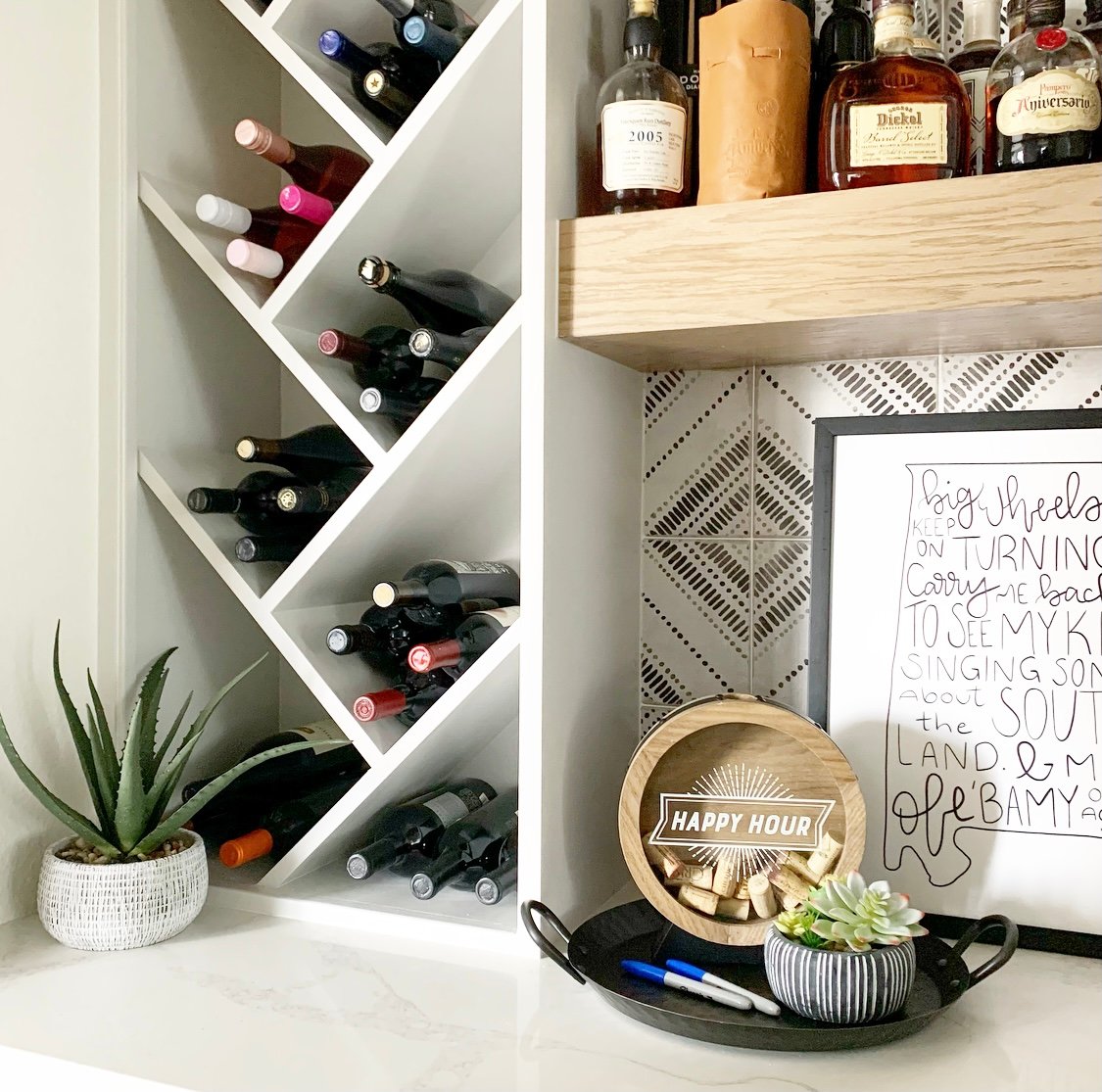 Find it HERE.
We like to write the names of the people we shared the bottle with or the occasion on the cork and drop it in. A nice keepsake of some good times!
A Few More Home Finds….
Since we are on a roll revamping some spaces, I grabbed a few more cute decor pieces for our home for Walmart. I love that they have so many choices at affordable price points.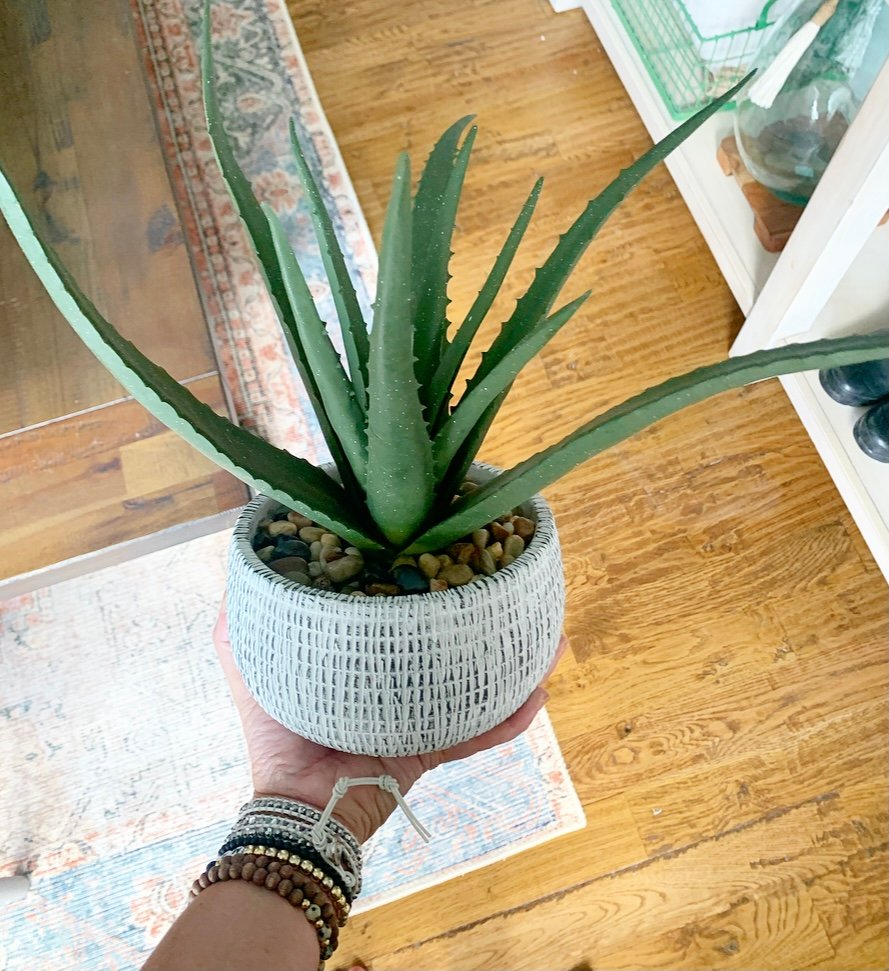 I have a brown thumb, so I love a faux plant! This aloe plant is under $20 and is very realistic looking.
Find it HERE.
This blanket is SO pretty and looks more expensive than it is. I think it looks pretty draped on a chair or on the edge of a bed.
Find it HERE.
My hubby gives me a hard time about the numbers of pillows on our couch, but I can't help it! Pillows are grown women's stuffed animals. However, I have started buying more pillow covers. I like that I can put my down pillows in them, and when I am ready to switch them up, they fold up and store away easily.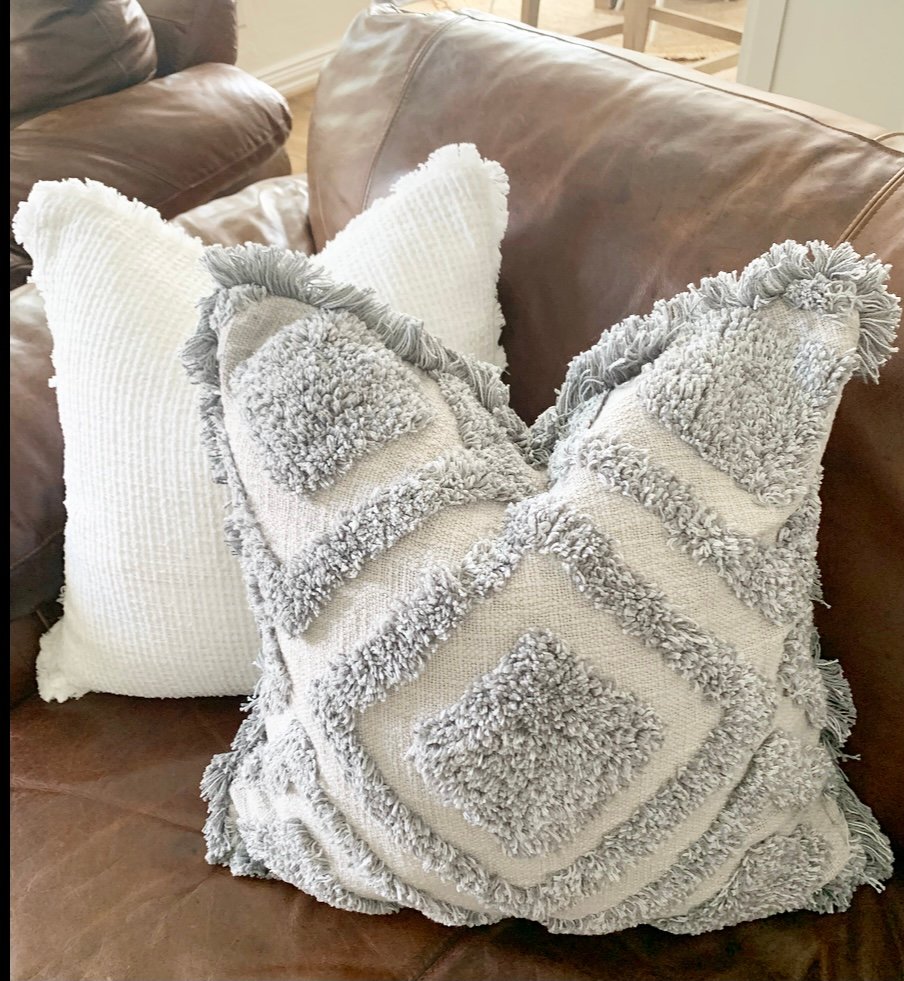 I grabbed this white pillow cover with frayed edges and this gray one that adds interest and texture. Both are affordable and available in a few color options. Find the gray one HERE and the white one HERE.
I also grabbed this basket that is perfect on our coffee table.
Find it HERE.
Click on any of the images below to find these home decor finds from Walmart:
Thanks for popping by to check out our butler's pantry remodel! Be sure to stop by for happy hour soon!
This post was sponsored by Walmart, but all items were selected and purchased by me, and all opinions are my own.