Excited to share some simple fall porch decor with you today!
It's my favorite season of the year!
My girlfriend, Mikel hosts a pumpkin patch at her home each year, so we headed over there to grab pumpkins and cornstalks! If you are local, she opens Friday, September 24th to the public! Her family works hard to make this happen, and it is so neat to see!
You can find more info HERE.
Then we headed to our local nursery to pick up some mums.
This view just makes my fall-loving heart happy!
I love to add cornstalks each year! Just be sure to remove the actual corn….it can attract critters!
White pumkins and baby boos are my favorite!
We got out mums and were ready to get this porch party started!
Spring Porch Before:
This was our porch before this little porch perk up…still decorated from the Spring!
Fall Porch After: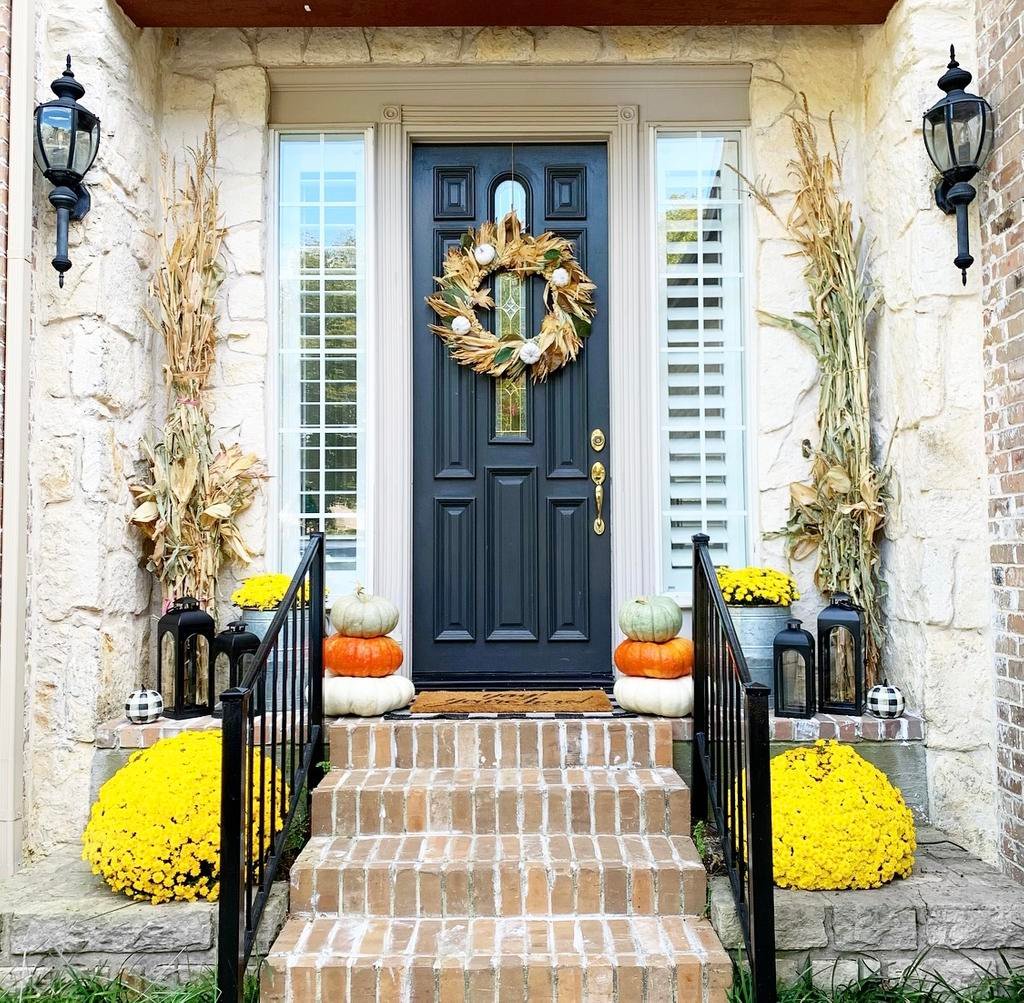 And here is our porch after! Cleaner and decked out for FALL! The cornstalks are always messy, but I think they make a big impact on a budget!
These lanterns are indoor/outdoor and budget friendly.
Three sizes are available HERE.
Fun doormats and layering mats are always a favorite of mine!
Find these by clicking the images below:
This wreath was a Home Goods find! I loved that it incorporated the cornstalks, but hated that the pumpkins on it were yellow. I grabbed a can of white spray paint and went to work! If a wreath isn't exactly what you want, I love that they are SO easy to change and make look custom….add some ribbon, floral sprays, paint….all easy changes!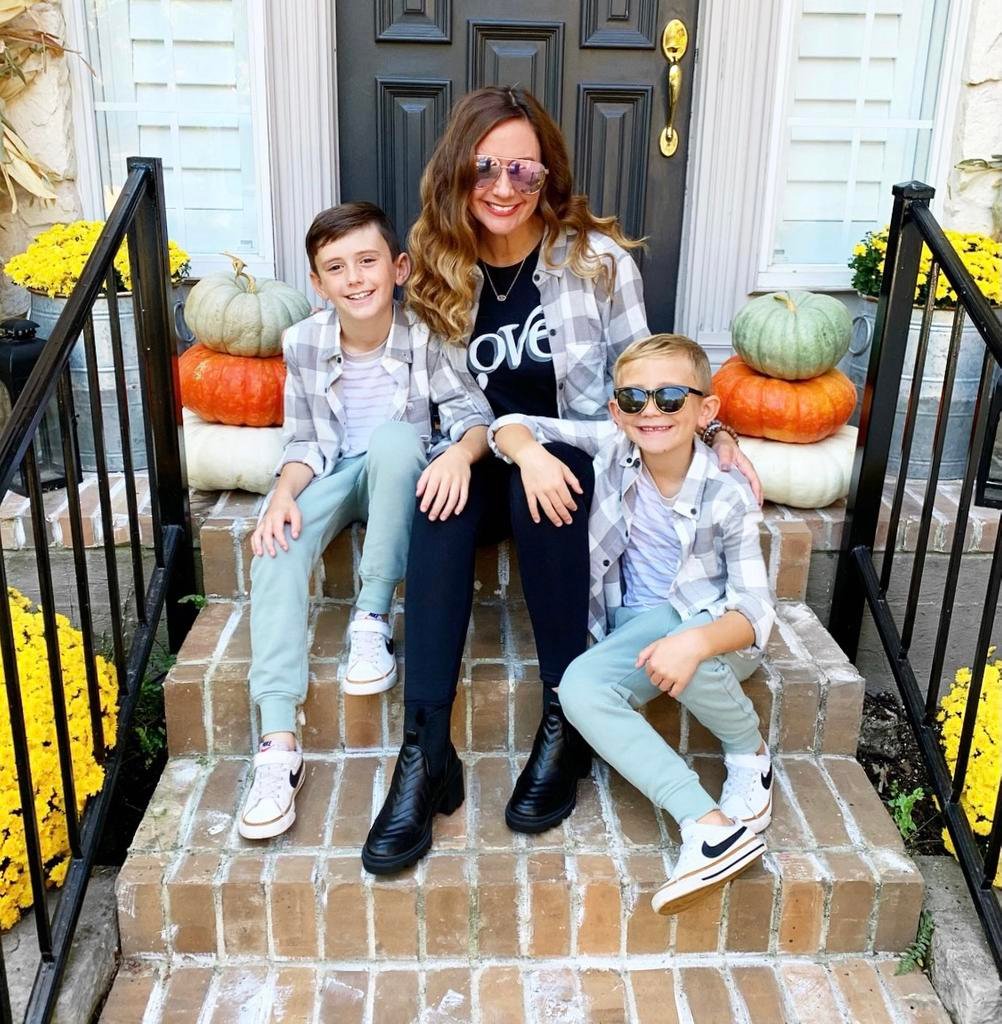 Our porch is not huge, but I love that it looks festive for fall! I'm sure my Amazon delivery person appreciates our fall porch too! Haha!
More Simple Tips:
Find more porch perk up tips HERE.