Today I'm excited to share 5 easy ways to perk up your porch!
I recently pulled into my driveway, gave my small front porch a glance and thought, "well, that's just kind of sad!" The small evergreens had outgrown their planters and were dying a slow death and my little upholstered chair had seen better days. I knew I could easily make this a more inviting welcome with a few simple changes.
If your porch is looking pathetic too, here are a few easy ways to give it a little more pep! I'm sure my most frequent visitor, the Amazon delivery guy, appreciates this updated view! Ok, he could probably care less, but it still makes me smile!
Here we go….
Paint Your Front Door and Metal Rails
Our HOA is pretty limiting on the door colors they allow, but regardless, I thought a different shade would add a needed pop rather than the brown door we had that was matching our dying plants!
I was excited to find this Snap Dry paint at Sherwin Williams. It dries in an hour so that I did not have to leave our front door open in the almost 100 degree Texas heat for hours and hours while it dried!
I was worried it might be streaky as it dried so fast, but it was perfect! I used a small roller and this Purdy brush. When painting, I have definitely found that using quality brushes is a MUST and Purdy is one of the best! I followed this tutorial for painting my front door and finished this project in under 2 hours start to finish while my boys played in the front yard! WIN!
Door Before
Brown….to match the overgrown, dying evergreens we also removed!
Door After
Color is Sherwin Williams Iron Ore. Such an easy improvement!
Our metal railing had also seen better days!
The top image is our railing before and the bottom is our railing after wiping it down and using THIS PAINT. It only took one coat and it looks SO much better!
Find the paint HERE.
Add Manageable Plants
Hi I'm Bethany, and I have the brownest of thumbs. If plants have some version of America's Most Wanted, I am the feature story every night…I kill them all!
So many times I have basically thrown money down the drain by buying plants and landscaping that looked pretty at the store but quickly met it's demise at my lack of knowledge! So this time I decided to do it differently! I made several trips to the nursery to talk to their staff, I did some investigating online, looked around at neighbor's porches and yards and asked knowledgeable friends and family about plants that would be low maintenance and that would survive! I live in Texas and this summer heat is NO joke! I feel like I finally found a good combination of plants that, fingers crossed, I can maintain!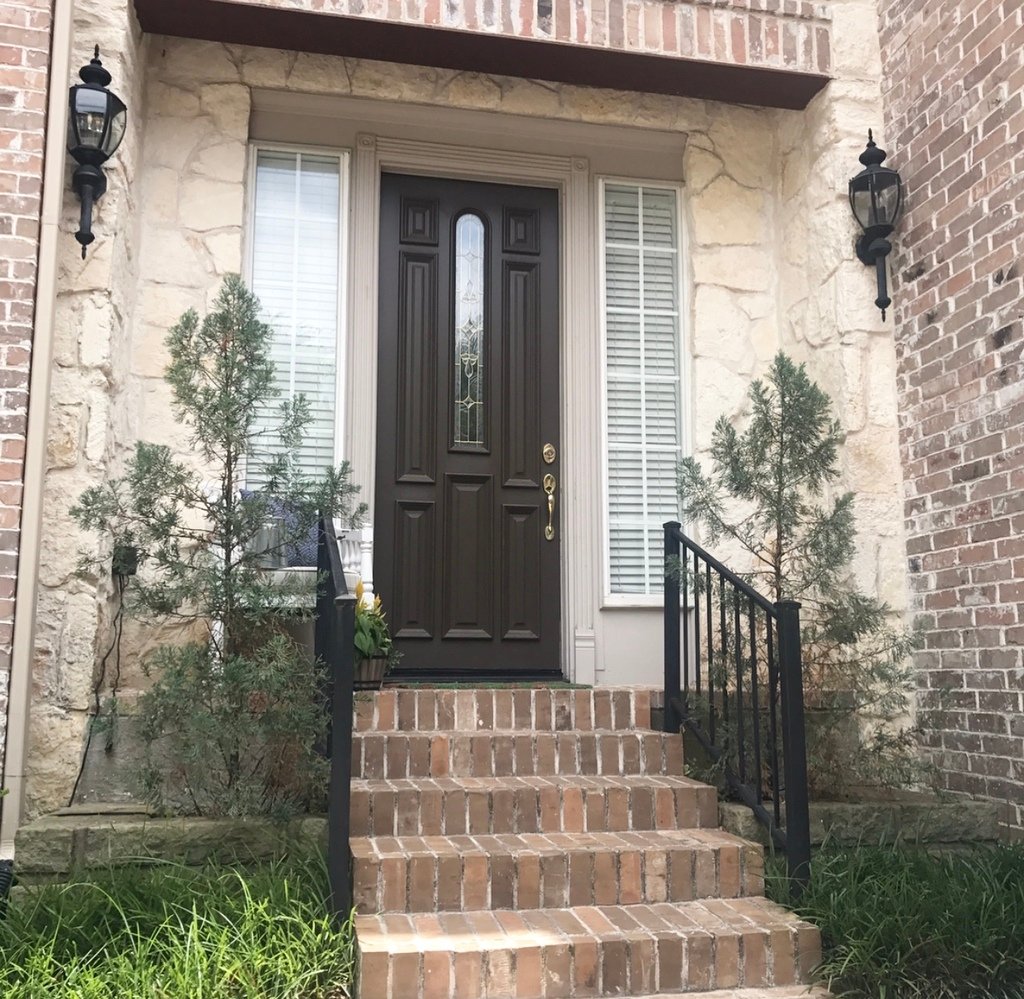 We removed the dying evergreens that were blocking the porch and replaced them with simple ferns.
Sweet potato vines, vinca. and gold capella fill the planters. All are good in high light, direct sun and they have watering requirements that I can manage…..I might have made that part of my five year old's chore chart, but nothing wrong with delegating!
Obviously, these plants may not work for where you live, but my biggest advice here is to do a little research, ask questions, and be realistic about the amount of time you are willing to put in to maintain the plants you purchase!
Pretty Planters and Decor
Planters make such a huge difference! Find ones that work to scale with the size of your porch and door.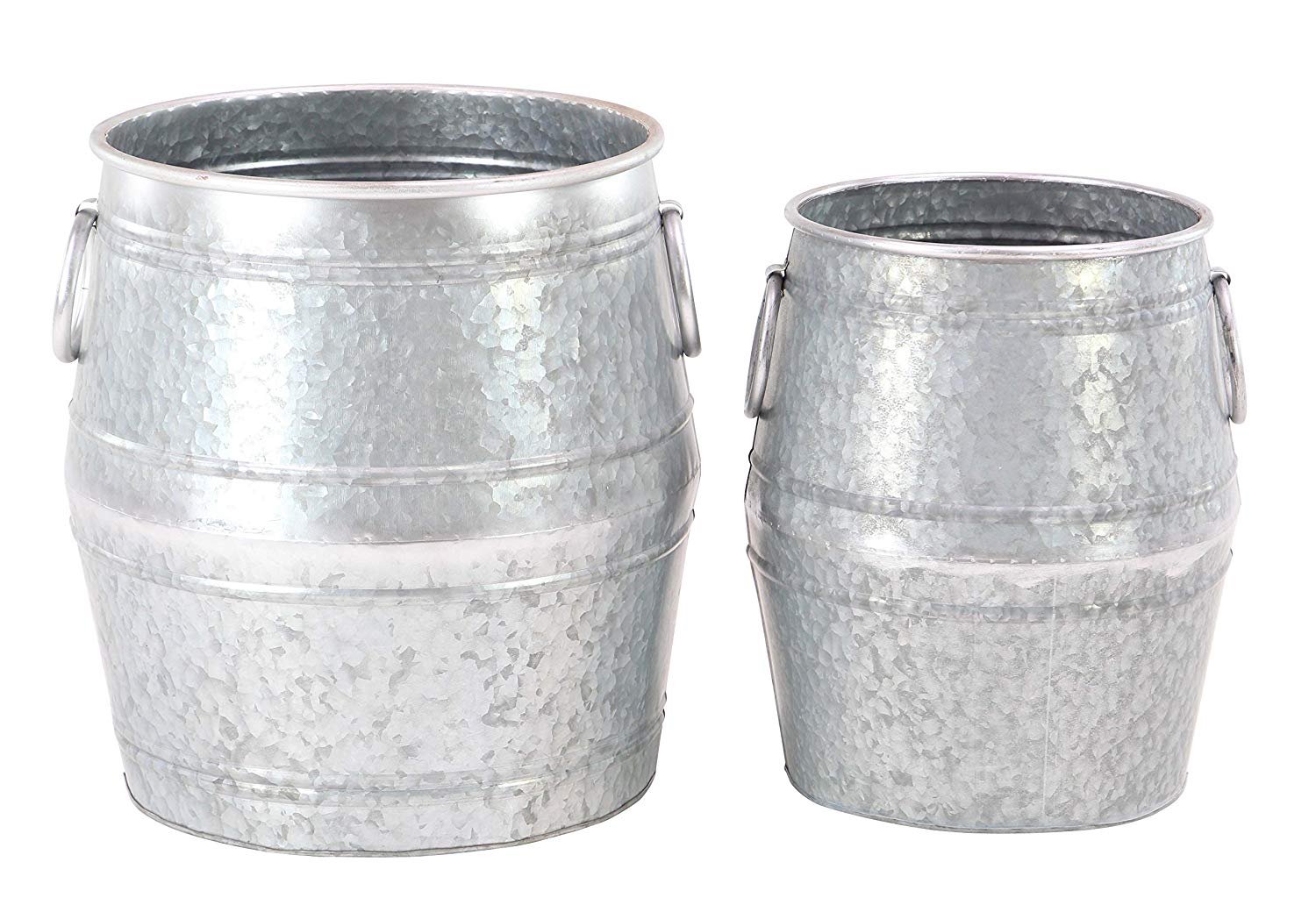 I ordered these from Amazon and since they were so similar in size, I set one on a wooden crate to create a bigger difference in height. My hubby drilled holes in them to allow water to drain. They are solid and sturdy and would be great for use indoor or out.
Depending on the size of your porch, you can also add lanterns, stools, benches, chairs and signs to create the welcoming look you want for the space. Seasonal decor, especially in the fall and winter, is SO much fun! I can't wait to add mums and pumpkins to this space in the next few months!
Door Decor
In addition to the decor around your door, consider something ON your door that speaks to your personal style.
My friend Chelsea of Joyfully Said Signs sent me this metal sign from her shop that I just love! I want people that enter our home to feel like they should just come as they are. This is a place of grace, not perfection! My husband comes through our front door every day after work, so I hope this sign also reminds him to show us a little grace when he returns home to what is often a HOT MESS of a house and a mama whose patience may be running thin!!
You can get 20% off anything in Chelsea's shop with code CRISPCOLLECTIVE20
Find her shop HERE.
I mounted Chelsea's metal sign on this wood frame I found at Hobby Lobby. I liked how the galvanized frame tied into the planters!
Wreaths
I also rounded up some fun wreaths for Spring!
Just click on any of the pics below to be taken directly to the listing.
Welcome Mat
Aren't welcome mats so fun? I like to change mine up often! Such an easy way to perk up your porch!
I grabbed this one the other day and it just made me smile!
I rounded up some options for Spring/Summer! The bottom row of black and white mats all work best for layering underneath!
Click on the pic below to be taken directly to the listing!
Doormats:
Layering Mats:
If your porch needs some pep, I hope these 5 steps will give it the refresh it needs, add some curb appeal, and bring a smile to all that enter your door!
If you are looking for more outdoor decor and ideas….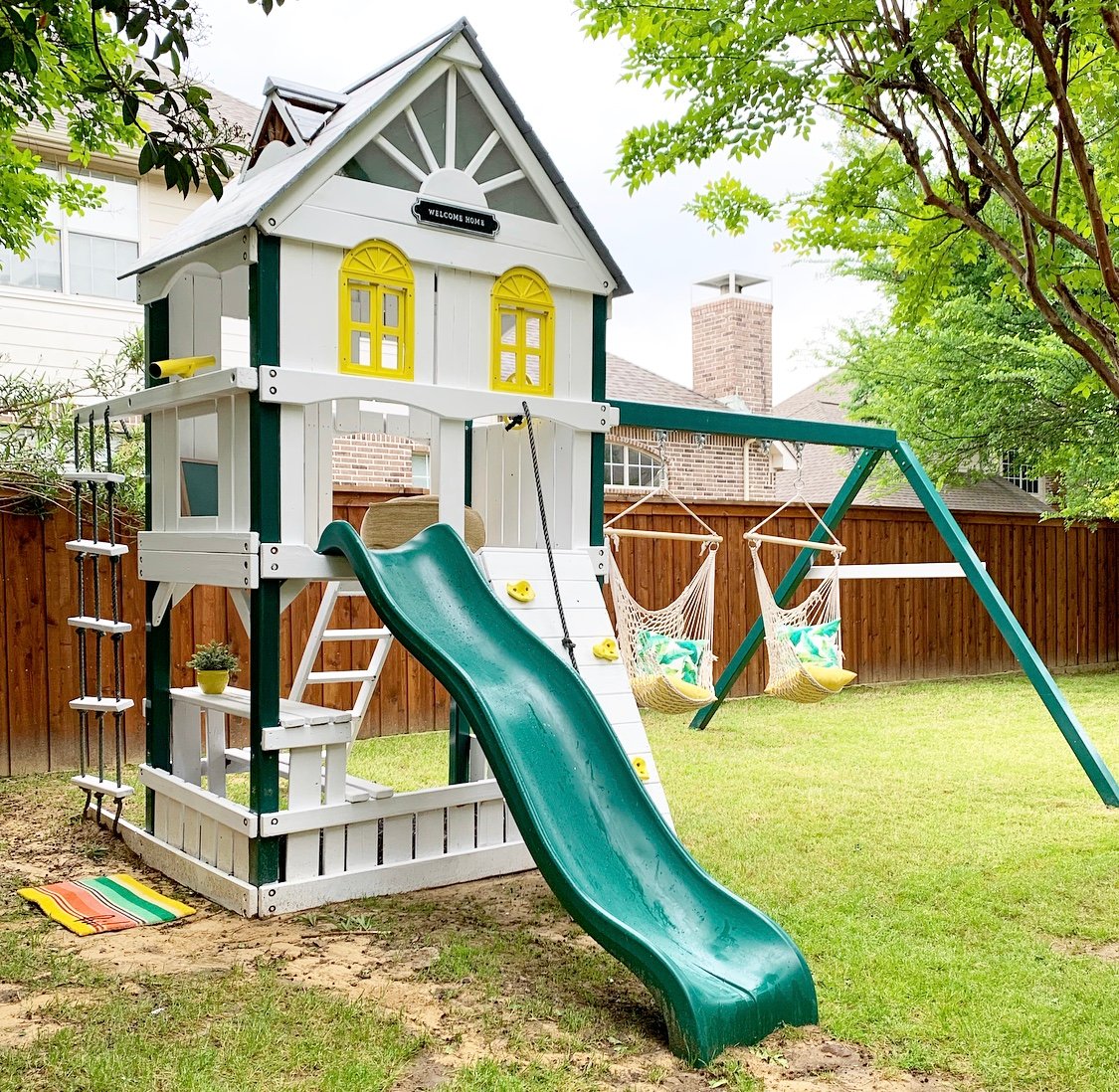 Be sure to check out how we painted our playset HERE.
And our plan for our patio refresh HERE.