Cinco de Mayo ON Taco Tuesday?!? Time to celebrate!
This little snaggle toothed cutie and I got festive today! Spicy fruit salad, salsa chicken tacos and Topo Chico are on the menu tonight!
While we finish up tonight's dinner, I thought I would share a few Tex Mex favorites in honor of the occasion!
These are tried and true favorites at our house! I hope your family loves them too!
Just click on each link to be taken to the recipe!
Chips and Dips Tray
This is more of an idea than a recipe, but I show you how to put this simple tray together HERE! Perfect as an appetizer, for parties or for snacks by the pool this summer! Chips and queso might be my love language!
Find the post HERE.
Chipolte Chicken Tacos in the Slow Cooker or Instant Pot
SO easy because the slow cooker and IP do most of the work!
Find the recipe HERE.
Trader Joe's Coconut Shrimp Tacos
An easy weeknight meal your family will love!
Find it HERE.
Trader Joe's Simple Corn Dip
This three ingredient corn dip works as an appetizer, side or a topping for your tacos!
Find the recipe HERE.
Simple Pico de Gallo and Guacamole
Yes, I know guac is extra…..gotta have it…especially on Cinco de Mayo!
Find simple recipes for pico de gallo and guacamole HERE.
Air Fryer Taquitos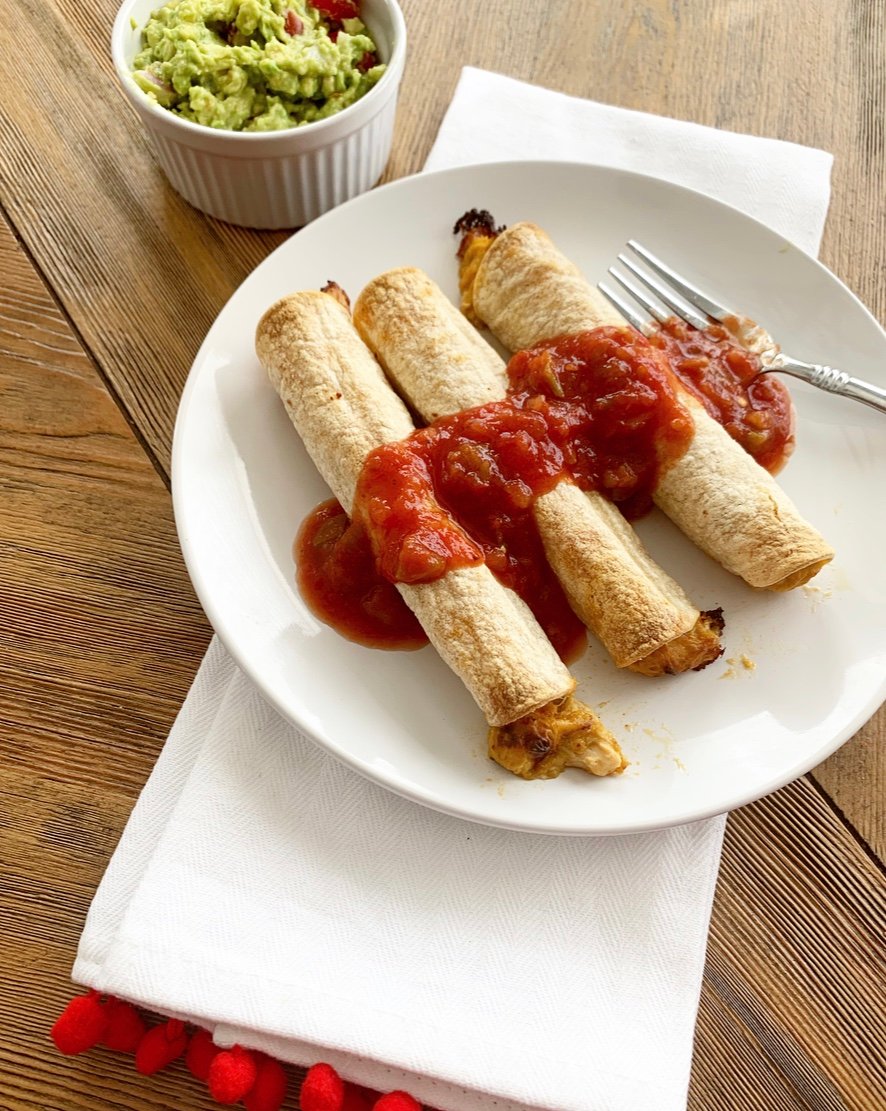 We used chicken this time, but you could remix these lots of different ways!
Find this air fryer taquito recipe HERE.
Fruit Salsa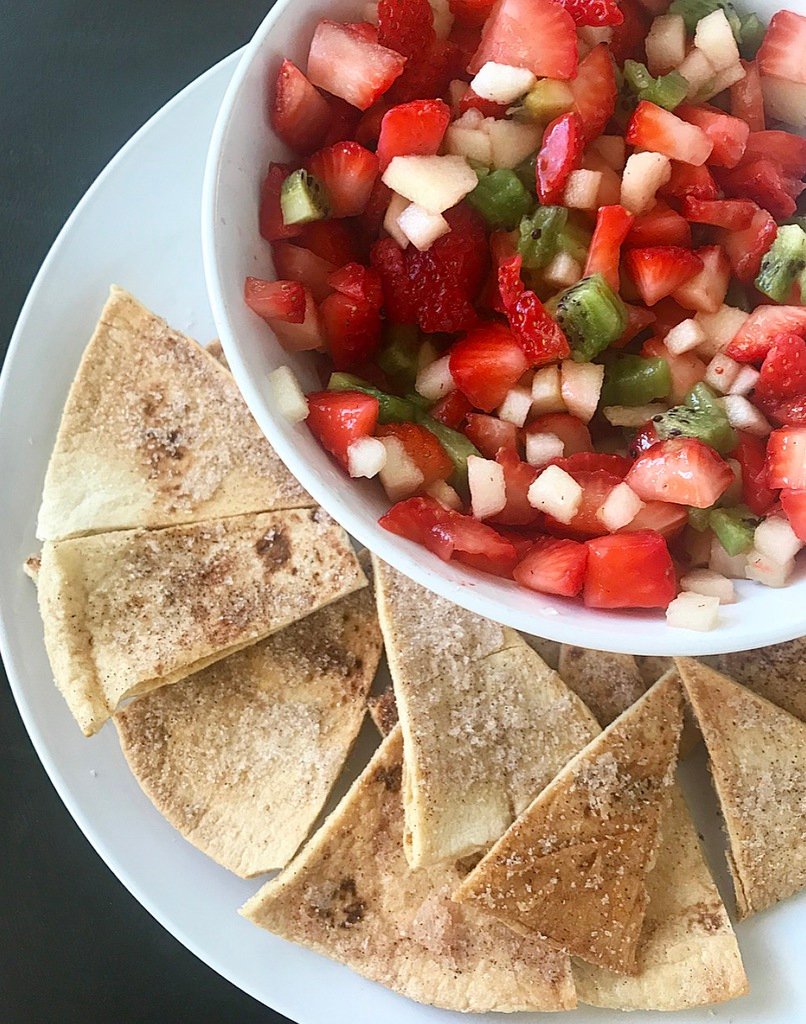 Another great appetizer, side or dessert!
Find the recipe HERE.
10 Minute Breakfast Tostadas
Find this quick breakfast recipe HERE.
Strawberry Jalapeno Margarita
Is Cinco de Mayo…or any Tex Mex meal complete without a margarita?! This one is sweet and spicy…my favorite combo!
Find the recipe HERE.
Happy Cinco de Mayo! Hope these recipes help you fiesta like there is no manana!