I love a simple holiday tray!
Both the ideas I'm sharing today are store-bought items (from Walmart!), arranged in a fun, festive way! Perfect to take to your Friendsgiving, Thanksgiving or any holiday events you have this season, and sure to make people smile! Food is definitely one of my love languages!
Turkey Tray
This turkey tray is kid-friendly, fun and festive. I added items I knew my kids would eat to our weekly Walmart grocery delivery! I can always count on them to have fresh ingredients and a variety of options.
I also grabbed this tray at Walmart. I have had it for a couple of years now, and use it for fun food trays and in my kitchen decor.
Find it HERE.
I started with a red bell pepper cut in half, an orange bell pepper cut into a beak, an almond and candy eyes. These are all attached with tube icing. Place this at the center of your tray.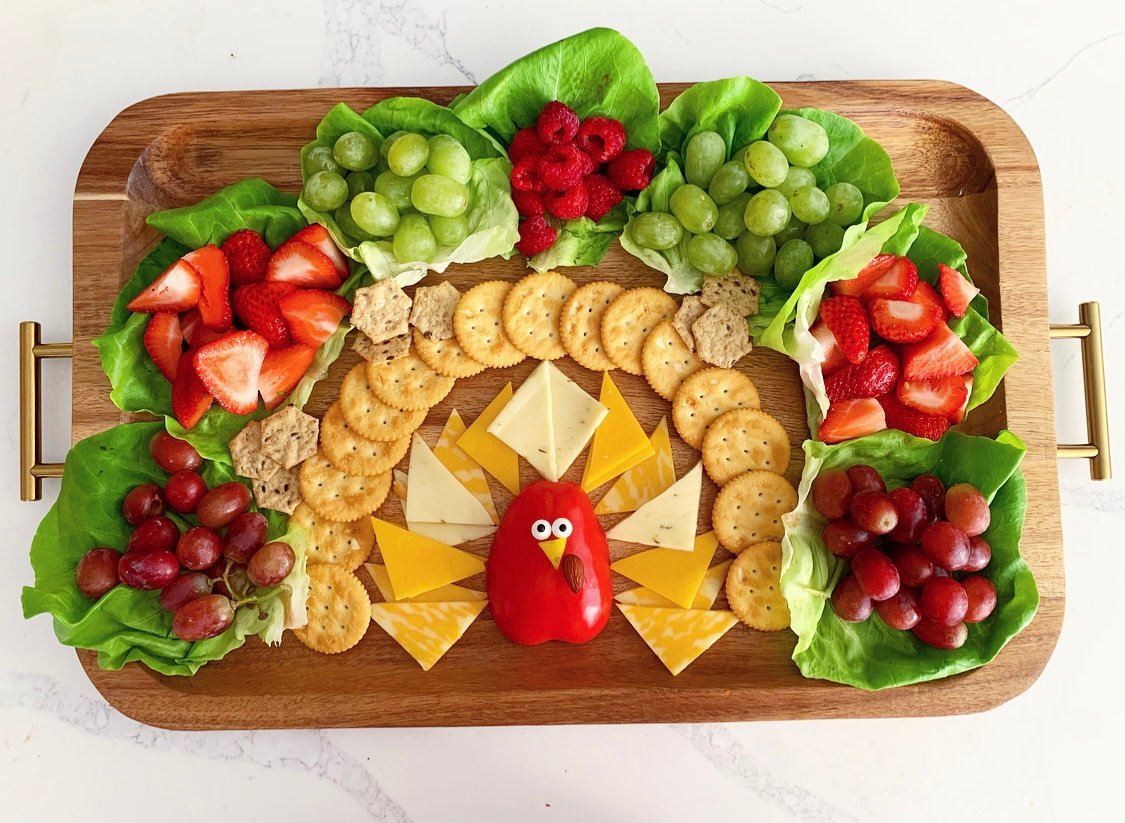 For the "feathers" you can use whatever items you like! I did cheese slices (cut into triangles), crackers, red seedless grapes, strawberries, green seedless grapes, and rasberries, displayed on bib lettuce leaves.
You can watch a video of me making this tray HERE.
This is sure to make people giggle, and a perfect app to set out before you gobble 'til you wobble!
Wreath Tray
This is fun for Thanksgiving and can definitely be mixed up and made festive for the Christmas season too!
I started with this wooden cake stand from Walmart. It coordinates well with the other tray, and I love that it adds some height to your table!
Find it HERE.
The first thing I made was the meat roses. I got this pack of meat slices HERE.
I used a champagne glass and a juice glass to create two different sizes of the roses.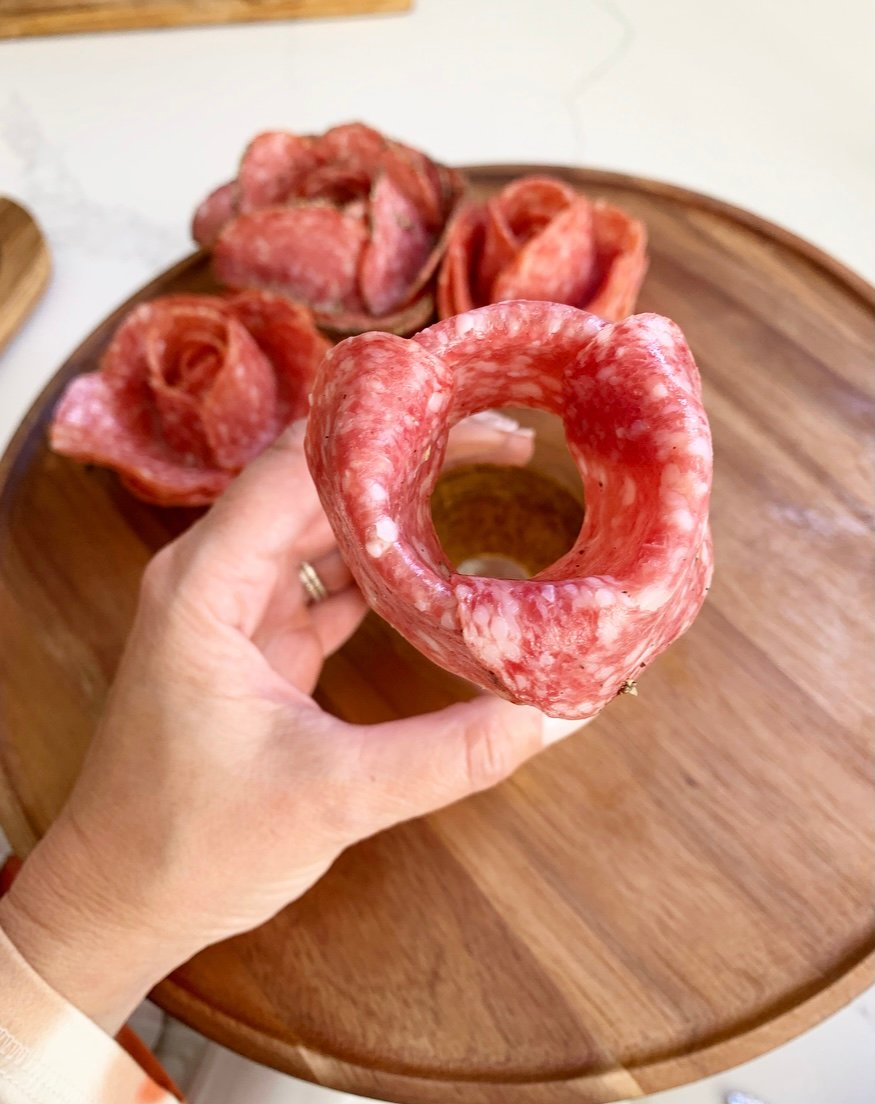 The size of the glass's opening will determine how large your rose will be. Stack and layer your slices of meat until the opening is covered, then remove the "rose" from the glass.
You can watch of a video of me making these HERE.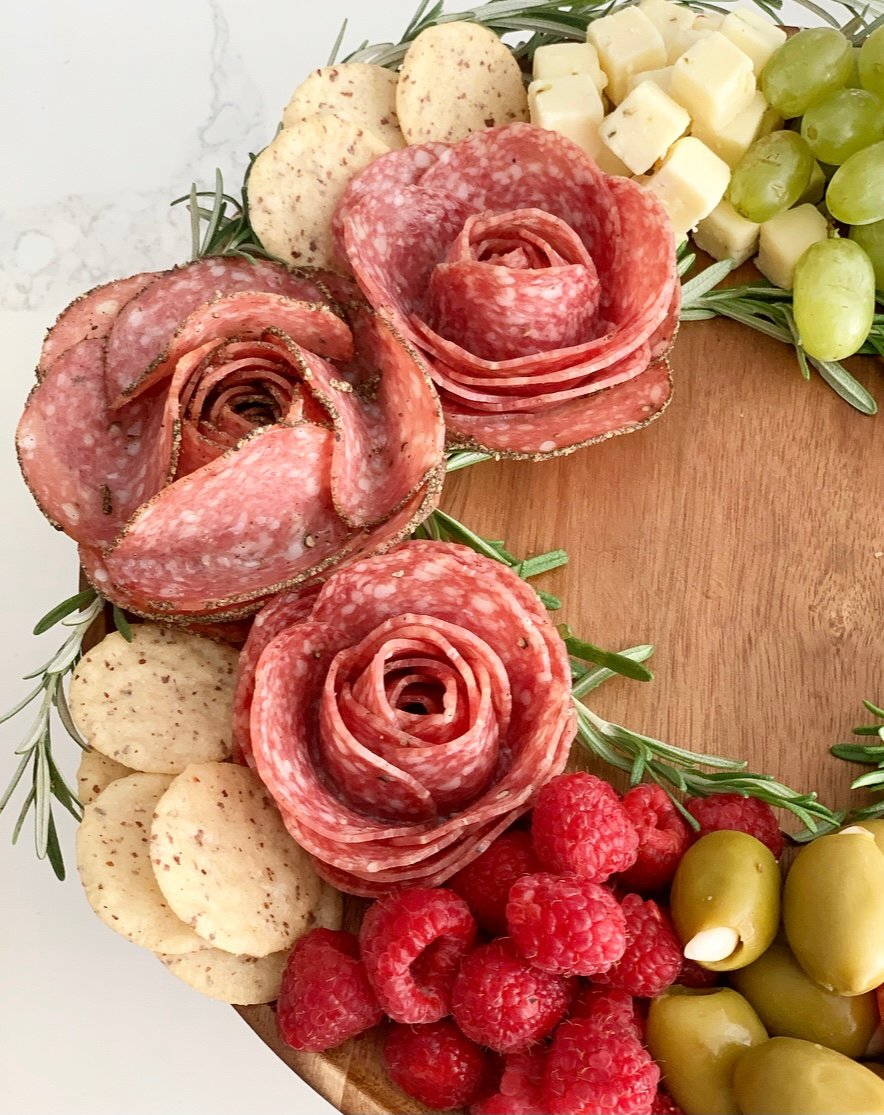 They are edible, easy to make and make your wreath look more realistic!
As for the rest of the wreath, you can use whatever grab and go foods you like! I grabbed the items above!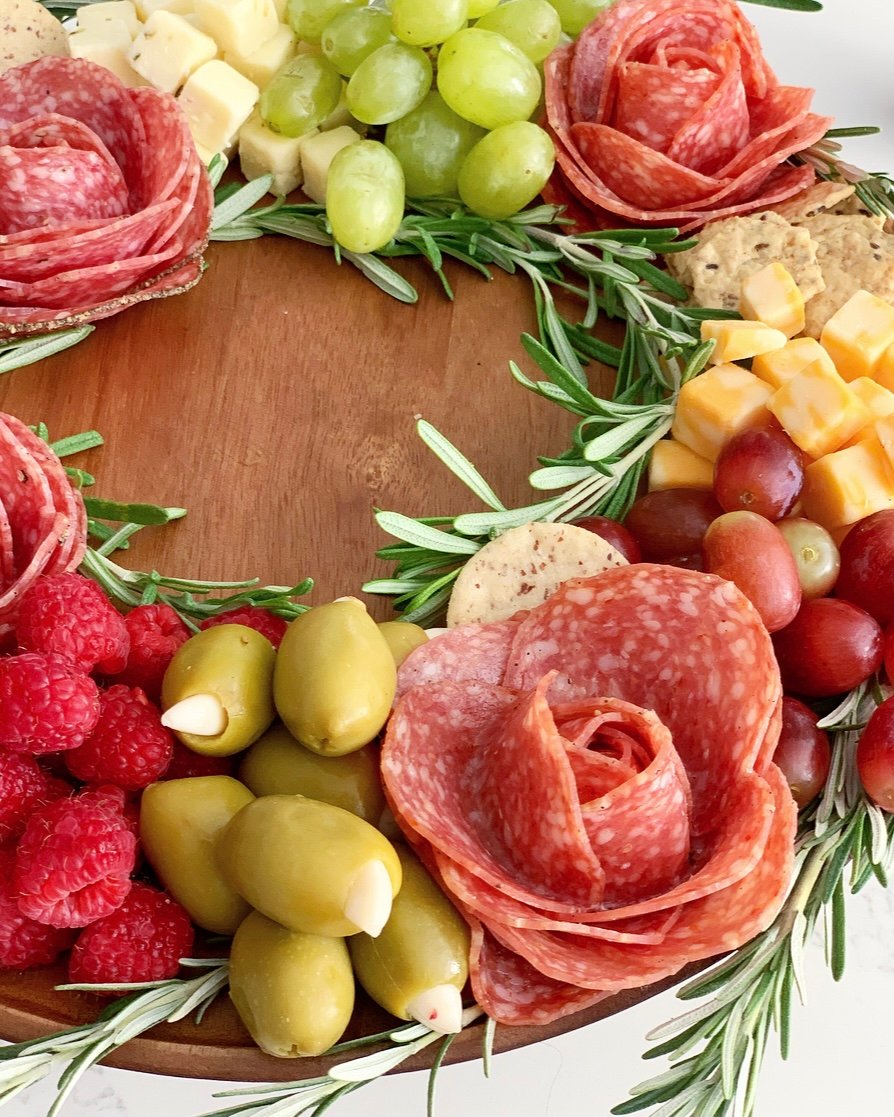 I also used fresh rosemary to add greenery around the food. Eucalyptus or some pine swatches would be pretty and festive too!
Kitchen Favorites
As we head into the season where we are spending more time in the kitchen, I rounded up some kitchen favorites that are both pretty and functional.
Click the images below to be taken to these items:
I would LOVE if some variation of these simple holiday trays made their way to your table this season! So much to be thankful for!