Family pajamas at Christmas just make me smile!
I found these Rudolph Union suits at Walmart and grabbed them for the boys and me! These come is men, women, kid, toddler, infant and pet sizes, so no one will be left out! I grabbed a medium for myself, and love how comfy and cozy they are!
Find them HERE.
Matching Family Pajamas
Walmart has tons of cute pajama options to fit your family's style! I like to grab these early in the season, so we can wear them often! They often make a great gift!
Click the images below to be taken to the listing that will include sizes for the whole family!
You can shop all family Christmas pajamas at Walmart HERE.
Matching family pjs are also perfect for pics! We wore this set at our family pics a couple of years back!
Find them HERE.
Cozy Christmas Gifts for Kids
I also rounded up some fun, cozy gifts for kids that are perfect for cuddling!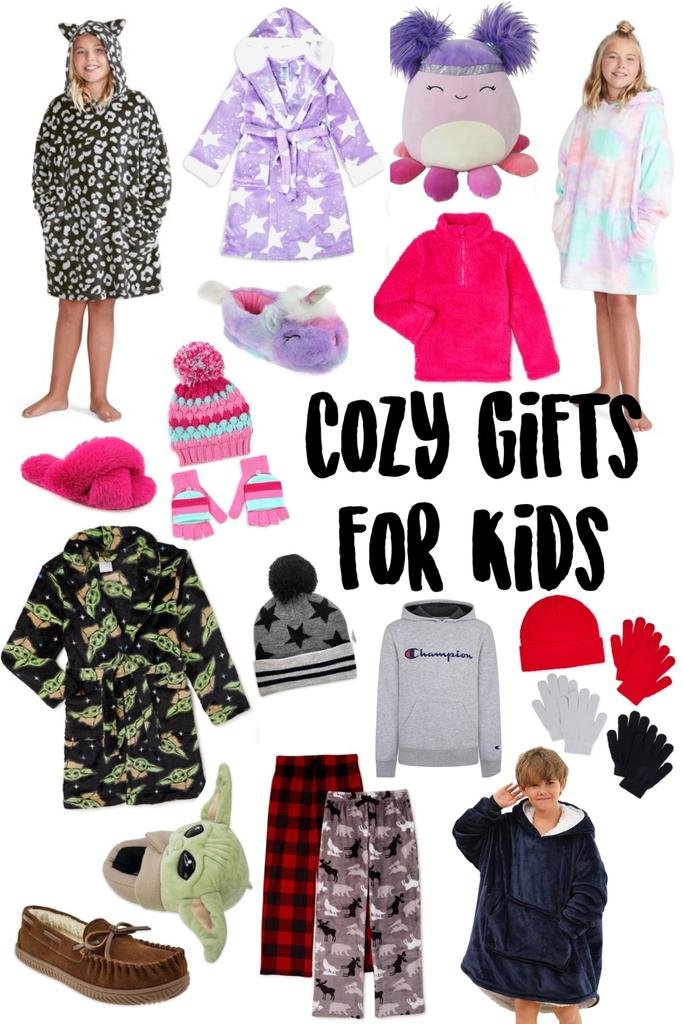 Click the images below to be taken to each listing:
Or click the description below:
Justice hooded leopard nightgown with pockets// Hot pink slippers// Purple fleece star hooded robe// Unicorn slippers// Squishmallow Octopus// Girls' quarter zip fleece pullover// Justice hooded pastel nightgown with pockets// Pom beanie with flip-top gloves// Yoda fleece robe// Yoda slippers// Boys' moccasin slippers// Boys' two pack fleece pj pants// Boys star pom pom beanie// Boys' Champion sweatshirt// Boys' beanie with 3 pairs of gloves// Oversized hooded blanket
This oversized hooded blanket is Logan's personal favorite! He loves it so much, he asked me to get one for his friends as party favors for his last birthday!
You can find it in several color options and patterns HERE.
If you are having trouble coming up with ideas for anyone on your list, Walmart created an easy-to-use gift finder page HERE.
I hope these pajama and gift suggestions add some snuggle to your season!
This post was sponsored by Walmart, but all items were selected and purchased by me, and all opinions are my own!