I'm excited to share this simple St. Patrick's Day breakfast idea!
\
Rainbow Board:
You will need:
Strawberries or rasberries
Cantaloupe
Pineapple
Green Grapes
Blueberries or blackberries
white powdered donuts
Most of my fruit was already pre-cut, which made this even easier!
You can make your rainbow on any board, but having a round one made it easier to make the arches.
I found this board HERE.
Arrange your fruit in the order of the rainbow (red, orange, yellow, green, blue) and add the powdered donuts to the ends for clouds.
Rainbow Green Pancakes and a Pot of Gold
You will need:
Your favorite pancake mix
Green food coloring
Airhead Xtremes rainbow candy HERE
Whipped cream in a can
Eggs
Make your pancake mix according to the package instructions. Add a few drops of green food coloring.
I like to put our pancake mix in these condiment bottles.
I grab them HERE.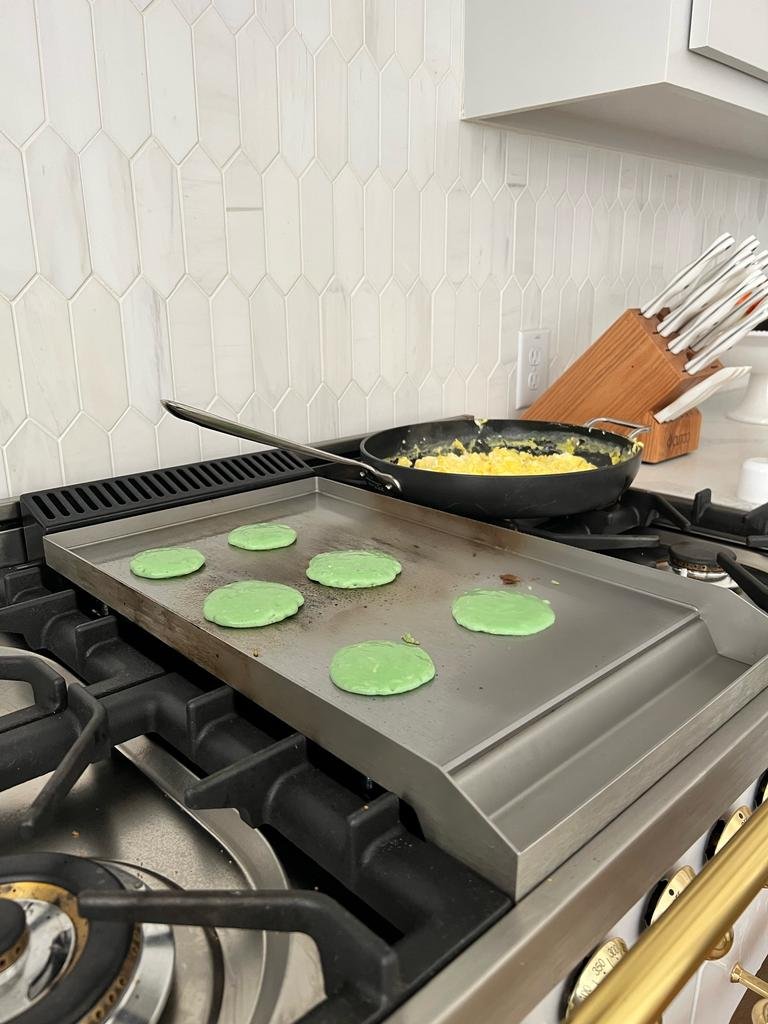 Cook your pancakes and scramble some eggs for your "pot of gold"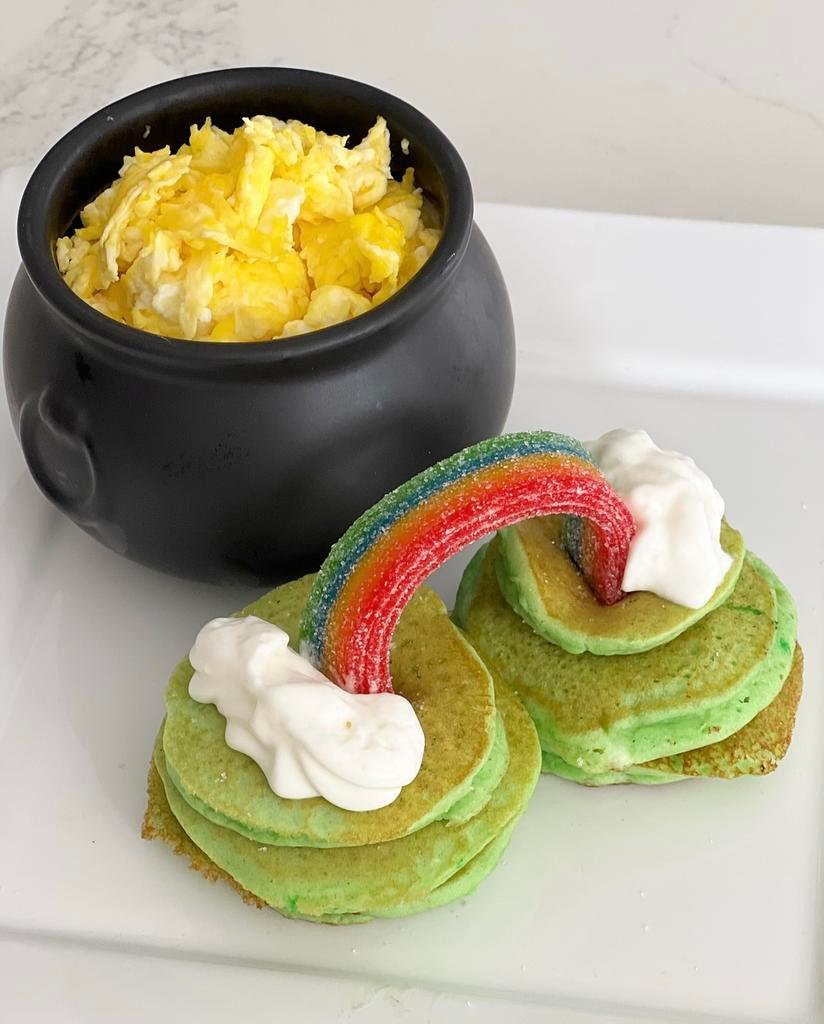 I did two stacks of small pancakes, but you could also just do one stack of bigger pancakes. Cut a slit in your pancakes and put the rainbow candy in the slit, so it will stand up. Put whip cream on each end of your rainbow. I grabbed this pot at Halloween, but lots of places have them right now for St. Patty's. I filled ours with the scrambled eggs.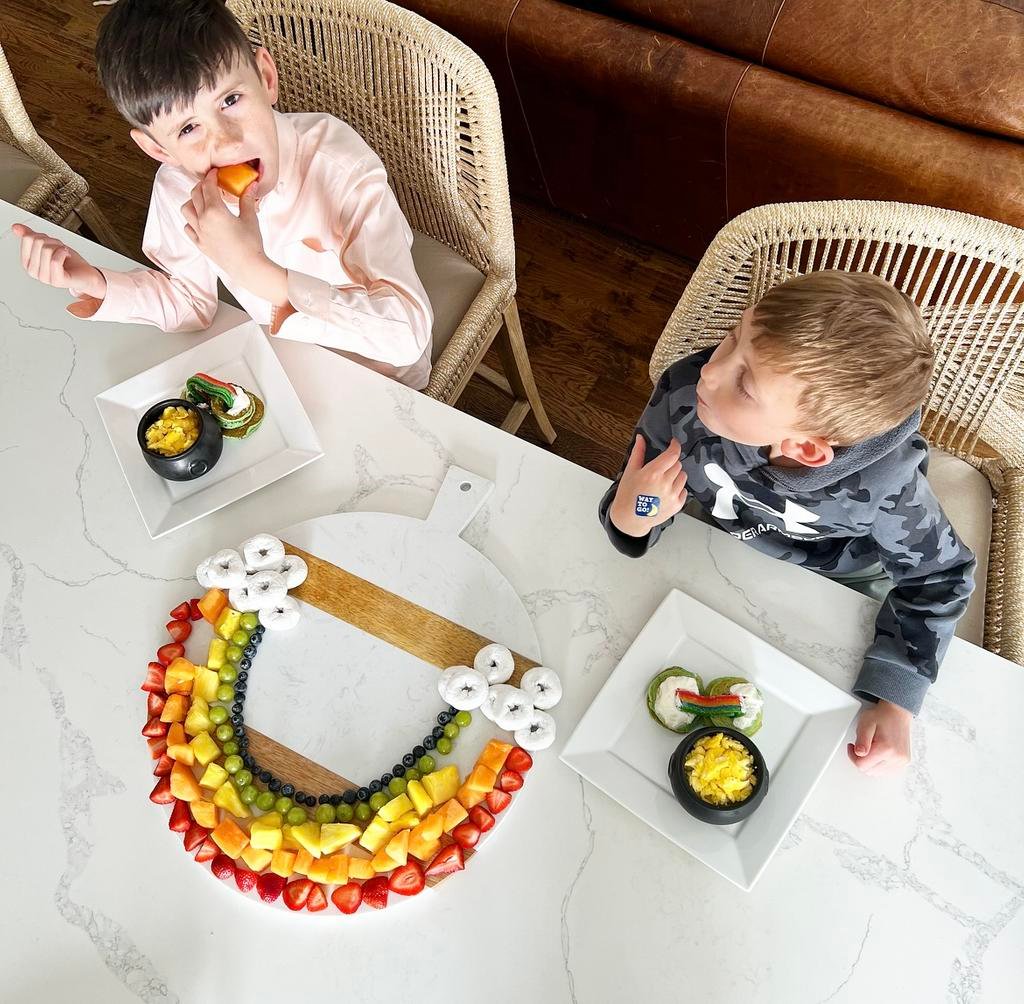 My boys thought this was so fun, and I feel lucky to be their mom! I hope your little lads and lassies love it too!