It's the final countdown of the Jeffrey Court Renovation Challenge…..ONE week to go!
I may look calm and collected, but trust me, behind this smile is a little bit of panic!
We have SO much left to complete, and a week left to get it ALL done!!
If you haven't checked out the other designers and voted (preferably for me…haha!), make sure you go do that HERE. 
We DID get the charcoal gray quartz installed on the counter tops, bench and shower ledge this week! I love the contrast it provides against all the white of the tile!
We also got all the faucets in, toilet reset, and plumbing hooked up.  I went with this champagne gold as a little pop!  Find these faucets here. 
Tips for Selecting Bathroom Details:
Look for fixtures that are all the same brand, if possible, for a more uniform look.  I wanted this champagne gold, so I ordered as many of the pieces as I could (toilet paper holder, towel holder, cabinet pulls, faucets, etc.) from the same brand.  This was especially helpful for this gold color that varies widely from brand to brand.
  Either framing existing builder grade mirrors (budget-friendly option!) or replacing them with higher quality ones makes such a huge difference and gives the bathroom more character!  I ordered three of this 34 inch round mirror with a gold edge.  I am excited at how different these will look over our vanity!  Be sure to measure and make sure your mirrors are large enough for the space!
Lighting also makes such a difference.  These clear, more modern lights with Edison bulbs will hang over each mirror (find them here!).  I think they will really elevate the look of the bathroom, but still give off plenty of light!  Scale is also so important when choosing light fixtures, so be sure to measure!  A large chandelier will also hang in middle of the ceiling!
Still Left to Do:
IN ONE WEEK….EEK!
-Re-texture and paint all walls
-Paint vanities, trim, ceiling and doors
We decided to go with Sherwin Williams Agreeable Gray for the walls and Pure White for the vanities, trim and doors
-Install shower door and detailed tile trim
-Hang all three mirrors
– Install all light fixtures
-Clean and organize drawers and linen closet
-Remove blinds and replace with shade
-Hang open shelving or large artwork over tub
We've got our work cut out for us, but I know we can get it done!
Progress: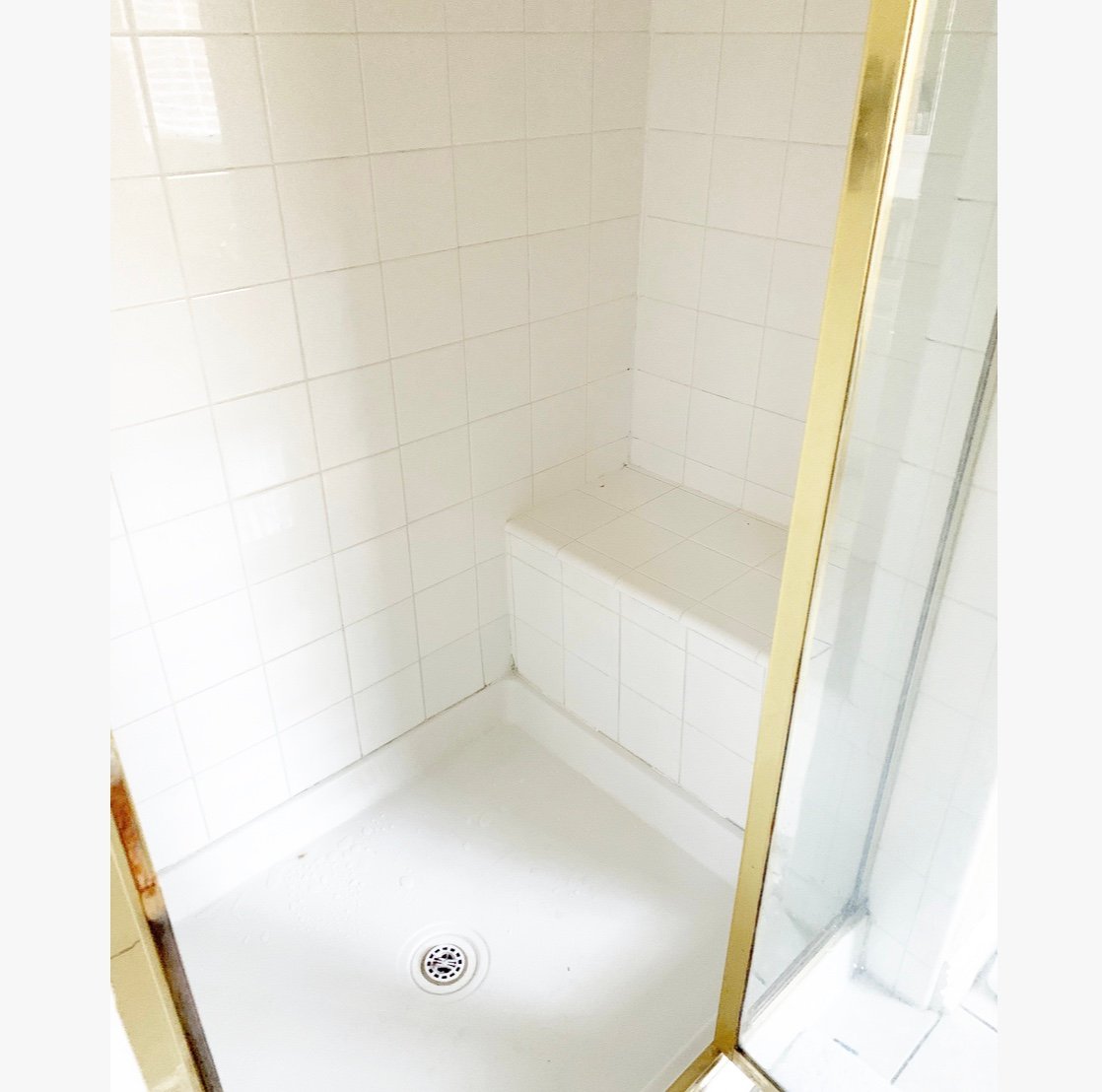 Before
Demo
Loving this tile SO much!  Find the floor tile here, shower pan tile here, shower wall tiles here.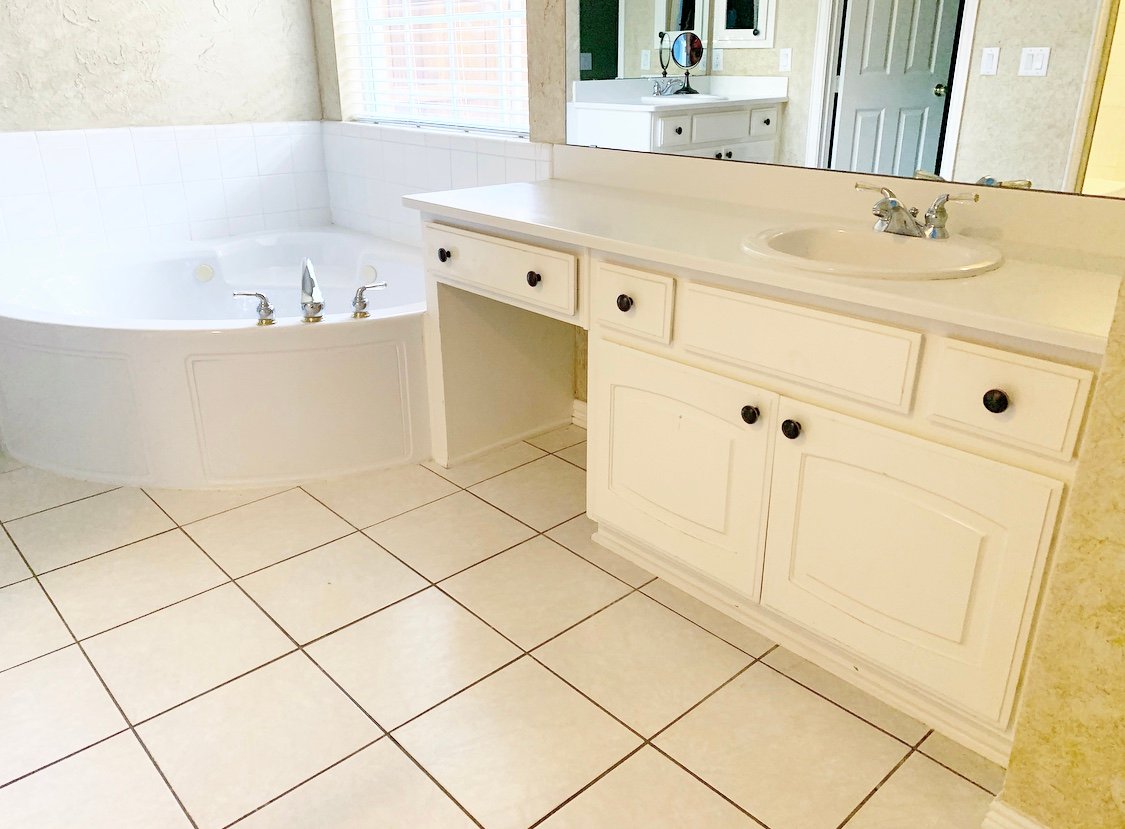 Before
This vanity still has to be painted and pulls replaced, but it's on the way!
There is so much to accomplish in this final countdown, but having deadlines is part of the appeal of this Jeffrey Court challenge for me.  I KNOW we will push and get it finished!
Be sure to go check out how the other Jeffrey Court designers are progressing with their projects!
See you next week!  And if you feel inclined, I would LOVE for you to go and vote!  We will do our VERY best to make you proud!